5 Unique Diamond Alternatives For A Sensational Engagement Ring
2019-06-21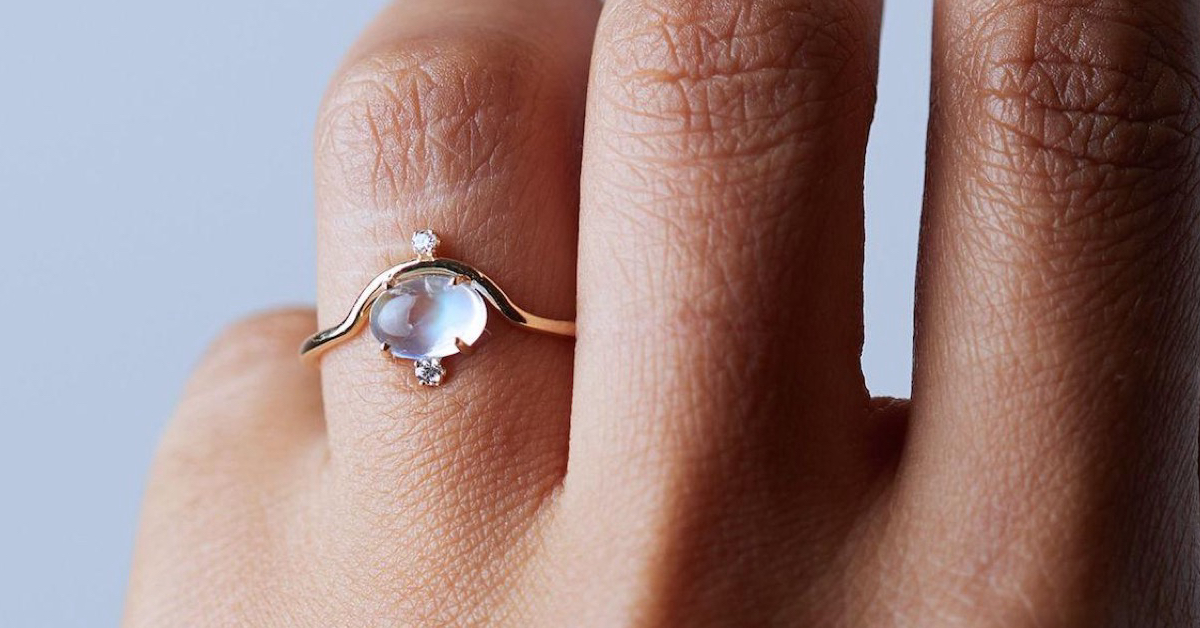 Source: Catbird
Diamonds are said to be a girl's best friend, but not every girl has the same taste. While engagement rings are traditionally embellished with glittering diamonds, there are a couple of equally stunning alternatives to consider that will not only showcase your love for each other, but also the bride-to-be's unique character. As a bonus, these alternatives may sometimes be gentler on the wallet, allowing you to splurge more on the rest of the wedding!
1. Pearl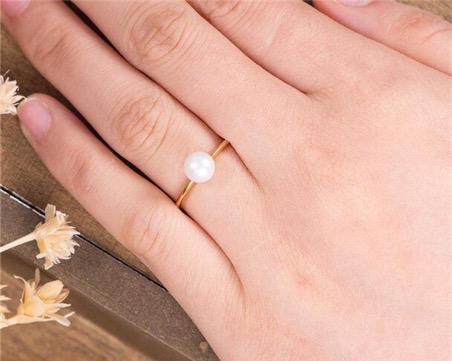 Source: Julian Studio
Great for those who love all things vintage, pearl engagement rings were once a wildly popular choice in both America and Europe up until the 19th Century. Symbolising purity, innocence, faith, harmony, loyalty, and integrity, it embodies the marriage bond in a fashionably elegant manner.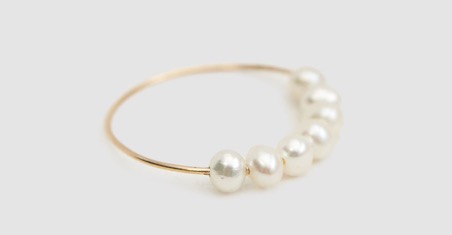 Saskia Diez Gold Pearl Ring (SGD 274.59) | Source: Need Supply Co.
Just like diamonds, pearls are valued based on the Gemological Institute of America's 7 value factors: lustre, size, shape, colour, surface, nacre quality, and matching. Learn how to assess a pearl's quality here when you're shopping for one!
And while it is true that pearls are significantly softer than diamonds and hence more easily damaged, they can be worn daily with proper care and caution. Just make sure to keep them away from cosmetics and acidic materials.
2. Moonstone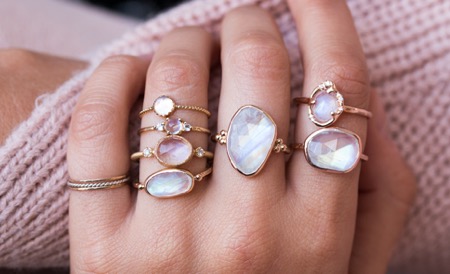 Source: Audrey Rose
If you're a free-spirited wild child, iridescent moonstones are for you. Captivating, whimsical, and definitely not a cookie-cutter choice, moonstones have always been deeply associated with mystical properties and the moon by the Romans, Greek, and Hindu mythology.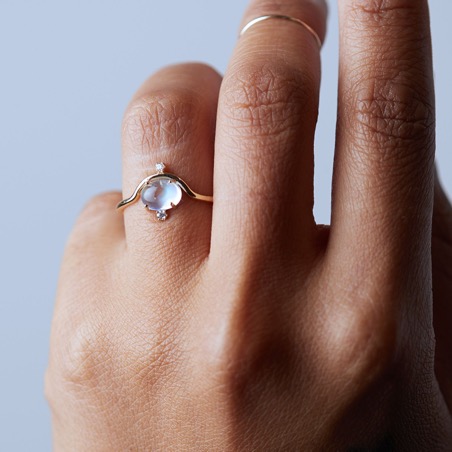 Nestled Moonstone & Diamond Ring (SGD 1,300) | Source: Catbird
It comes in a wide range of colours, as determined by the thickness of the stone, so those who aren't a fan of the traditional white can rejoice and take your pick from grey, pink, blue, and more. The thinner the stone the more iridescent it will appear, and almost-transparent blue moonstones are often considered the rarest.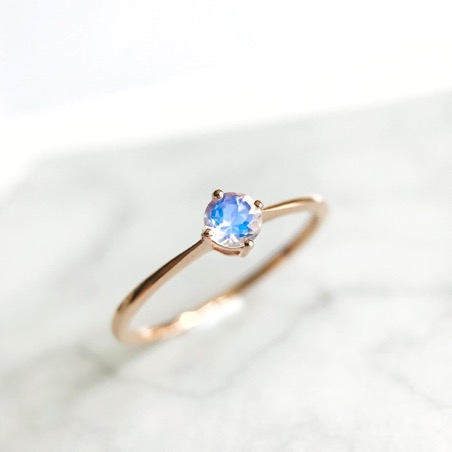 HedgewayJewelry 18K Gold Moonstone Ring (SGD 320) | Source: Etsy
Plus, if you believe in crystals and their healing properties, moonstones are said to have been used to treat insomnia, sleepwalking, and nightmares. Who wouldn't want a ring that's pretty and useful?
3. Gemstones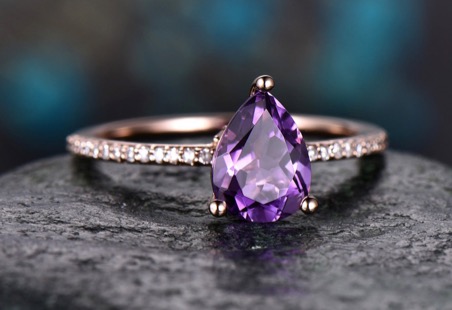 Amethyst Engagement Ring (SGD 600.45) | Source: Etsy
Bright, sparkly, and eye-catching, the rest of the gemstone family make for an engagement ring that doubles as a bold fashion statement. A match made in heaven for those who love being in the spotlight, vibrant gems most hardy and suitable for everyday wear include sapphire, emerald, ruby, topaz, and amethyst, just to name a few.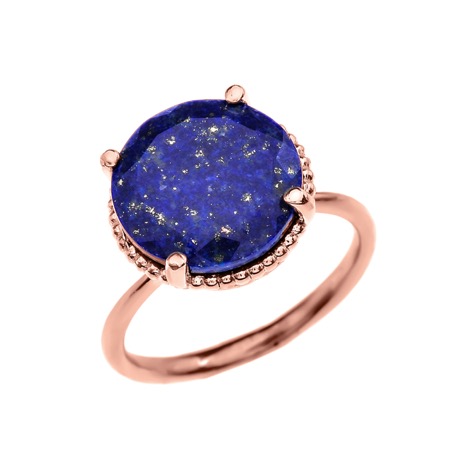 5.5 Carat Blue Lapis Rose Gold Ring (SGD 415) | Source: Factory Direct Jewelry
Of course, those who prefer a more modern and chic look can opt for semi-precious stones like the Lapis Lazuli, which is a deep royal blue with gold flecks in it. It's absolutely regal at the fraction of the cost of a diamond.
4. Jade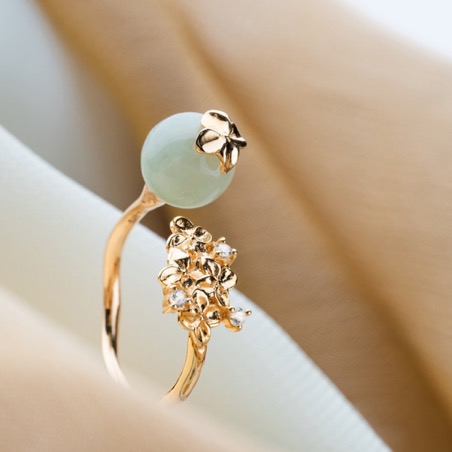 Hydrangea Jade Bead Ring (SGD 1,057) | Source: Choo Yilin
There's an undisputable refined grace in jade pieces, and with the recent revival of jade jewellery, it's no surprise that they'll make for breathtaking old-meets-new engagement rings as well.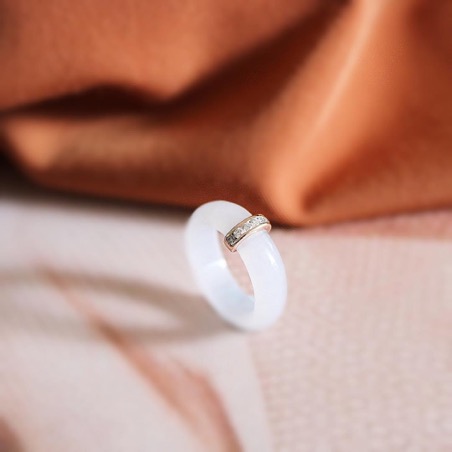 Purity Jade Ring | Source: @gen.k.jewelry
Besides being a nod to our Asian heritage, high-quality jadeite has relatively high durability. Instead of having to send them to the jeweller for polishing, all you need to do to maintain its lustre is to use a damp cloth and mild soap to lightly wipe away body oils and dirt before drying it with a lint-free cotton cloth.
5. No stones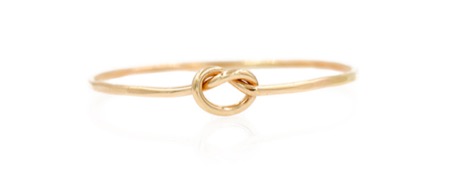 Dainty Knot Ring (SGD 75) | Source: Audrey Rose
Simplicity is best at times, and engagement rings without any stones has a muted charm that will be right up the alley for minimalists. Get creative with a knot or infinity ring to symbolise the commitment between you and your partner, engrave a special date or your initials to make the ring even more special, or simply go for a thin band - it makes it easier to stack on other rings in the future! The possibility is endless, really.

"I Love You" Band Ring (SGD 875) | Source: Tiffany & Co.
Engagement rings are supposed to be special to the both of you, so instead of getting a diamond ring just because it's mainstream to do so, find a ring that truly represents you as a couple. It is, after all, a promise of love, commitment, and understanding, not a tool for comparison.