5 Wallet-Friendly Overseas Pre-Wedding Photography Destinations
2018-09-28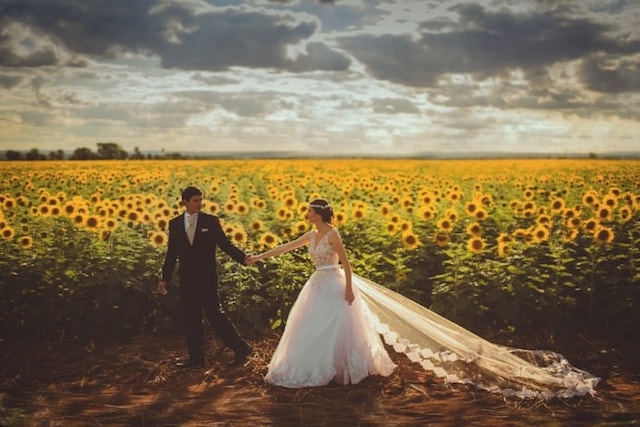 With picture-perfect engagement photos popping up on your social feed, it's hard to not wish for the same for you and your fiancé/fiancée. After all, who would say no to a photo of you and your significant other kissing by the Eiffel Tower at sunset?
However, with the wedding, housing and perhaps car expenses, a photoshoot in Paris should barely be of priority. While we understand the limits to pre-wedding photoshoots in Singapore, here are five wallet-friendly overseas destinations to hold your photoshoot at!
Going Retro in Vietnam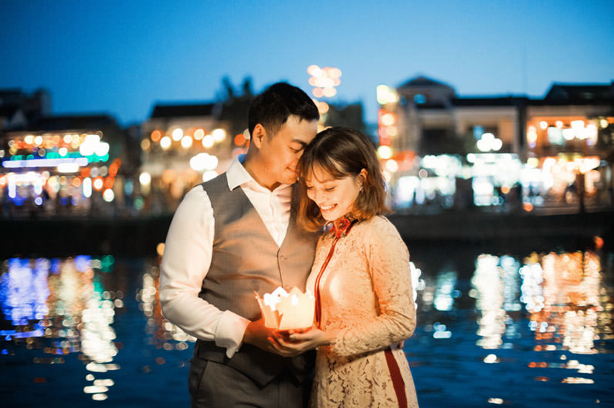 One of the hidden gems in the region, Hoi An is filled with oriental and colonial influences, making the Vietnamese town the perfect location for a vintage or retro themed photoshoot. Otherwise, hop onto a flight to Danang, and let your senses be overwhelmed by the smell of Vietnamese coffee and old French buildings. Hoi An is a budget friendly alternative to Europe, but does not lose out on any of that Old World charm. Find a wedding deal from Singapore wedding portals to get an all-inclusive package!
Look Stunning with Sakuras in Taiwan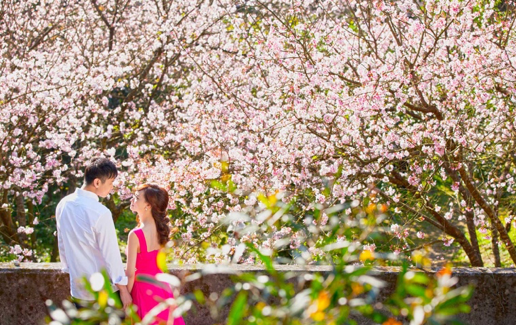 Taiwan is home to a wide range of landscapes – from mountains to beaches to an urban skyline, it's like an all-in-one stop for pre-wedding photoshoots! Head to the country in February to catch the Wulai Cherry Blossom Festival and be prepared to be captivated by the island's beauty. Check out some of these bridal studio recommendations to see who can match your aesthetic best!
Have Fun in the Sun in Philippines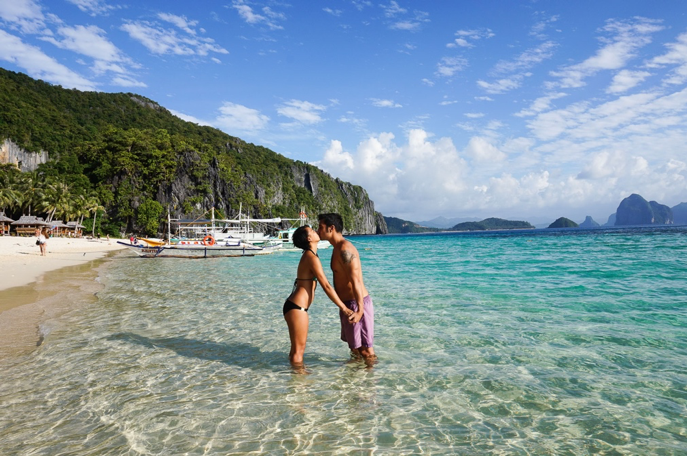 White sandy beaches, clear blue seas, El Nido is a haven for not only beach lovers but engaged couples. Hire a local guide and search around for hidden beaches and secret spots. El Nido hosts many small islands so you'll never run out of places to shoot at. Turn your pre-wedding shoot into an adventure and a holiday at the same time! Pair it with a garden wedding to show everyone your love for the outdoors.
Indulge in the Colours of India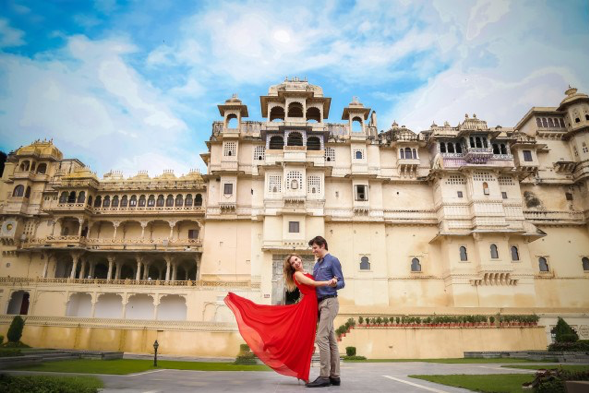 When it comes to destination photoshoots, India is often overlooked in favour of nearer places. However, the country is easily accessible by several airlines, and has an extremely beautiful and untouched landscape. Known as the most romantic place in India, Udaipur is popular among tourists and is famous for its many lakes, palaces and picturesque sceneries. Find a dress that hugs your curves from bridal gown rentals in Singapore beforehand, and get ready to wow your friends!
Get in Touch with Nature in Laos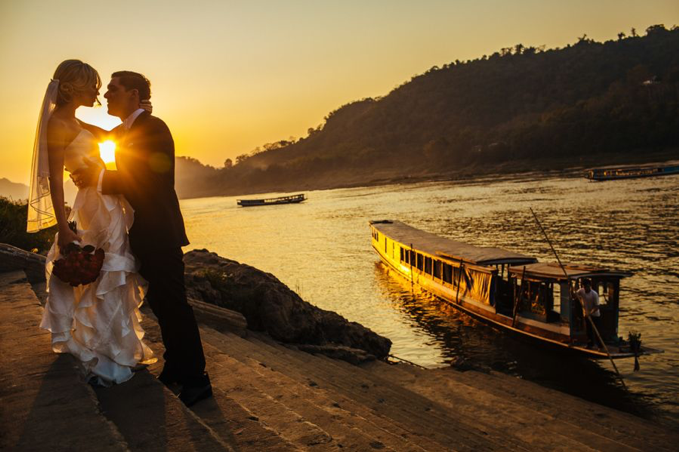 Tucked away between mountains, Luang Prabang is a quaint valley town comprising of several UNESCO world heritage villages. Get a shot with temples as your backdrop, or travel a bit further out for some wilderness such as the Kuang Si waterfalls or hike up Mount Phousi to catch the golden hour. The trip will help you and your significant other relax and reconnect with nature, preparing you for your special day.