6 Hair Inspirations to Match Every Wedding Dress Style
2019-08-11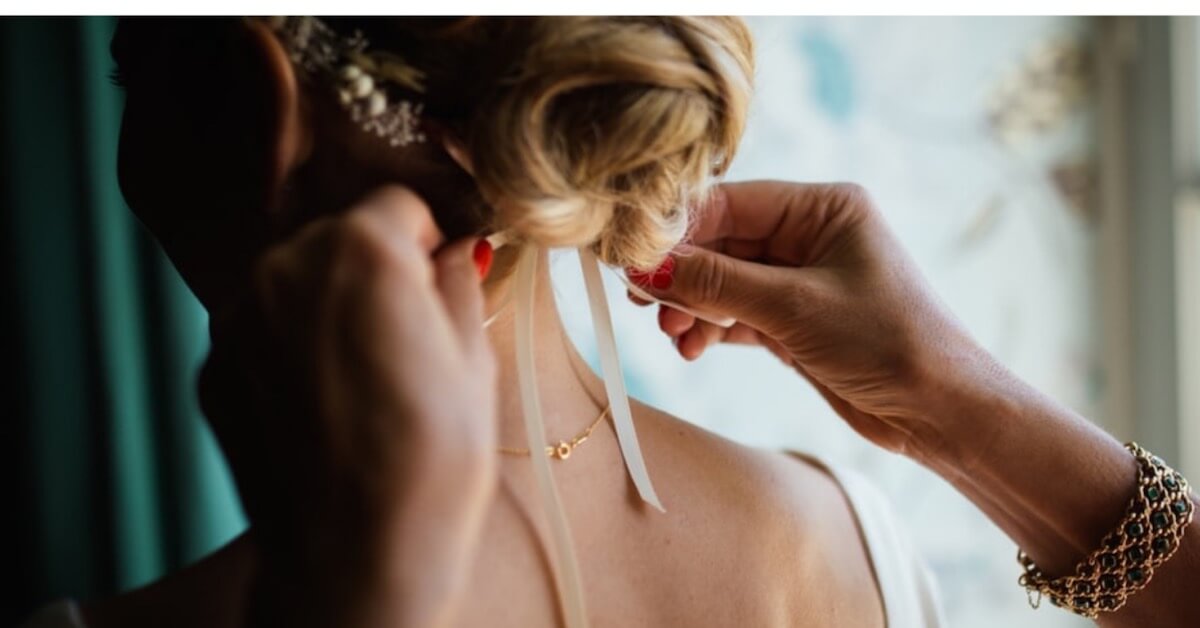 While you shop in bridal shops, it is best to have in mind the hairstyle that will complement your wedding gown to bring out the full potential of your overall look. Without further ado, here are some tips for you to look and feel good on your big day:
First things first
Before you settle on a wedding hairstyle, do a test trial with your hairdresser to give him/her some practice, which can be done on the day of your pre-wedding photoshoots in Singapore!. To get professional advice from your hairdresser, provide him/her with an image of your gown rental together with your ideas. Besides, this leaves you ample time to change your mind and try out other hairstyles to see what works for you.
Check out the following hairstyles to complement your choice of wedding and evening gowns:
1. High Neckline
Whether you choose a halter-neck dress or one with a sheer or overly embellished neckline, you can sport an updo to show off all these neck details. A messy chignon bun with slightly loose curls on the sides of the face exudes sophistication – perfect for a bride who prefers a more 'relaxed' updo.
On the other hand, a textured high bun that rests on the crown of the head is trendy and gives the bride a sleek and stylish look. For an elevated style, add details to your bun with a braid or French twist or incorporate embellishments and accessories such as beaded headpieces, tiaras, or flower crowns.
2. Strapless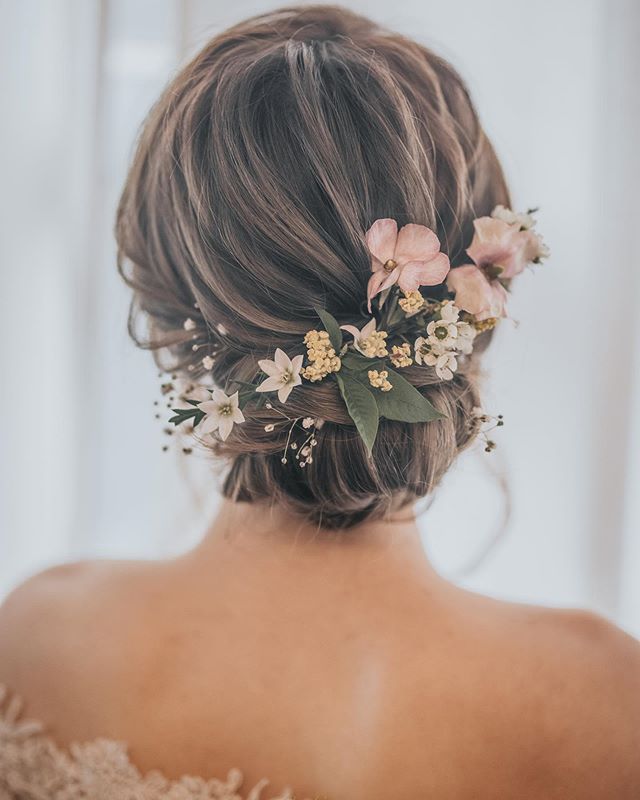 Source: @ophe1013
Unlike others, a strapless dress gives you a lot of playing field when it comes to hairstyles – you can complement your neckline with tousled waves, ponytails, fishtail braids or a half-up half-down hairdo.
For a romantic look, try a classic low chignon with chandelier earrings, or a soft wavy look paired with an airy veil. Another way to accentuate your collarbone is with braided updos and high sleek ponytails that will frame your face perfectly.
3. One-Shouldered
With any kind of asymmetric neckline, choose a side-sweeping updo or hairstyle to create a visual balance. Fishtail braids, a side chignon bun, or a sleek ponytail are some hairstyles you can wear to the side to complement your dress without covering the details. All you have to do is add accessories and hair jewellery to upgrade your overall look!
For a little something different
1. Add Some Hues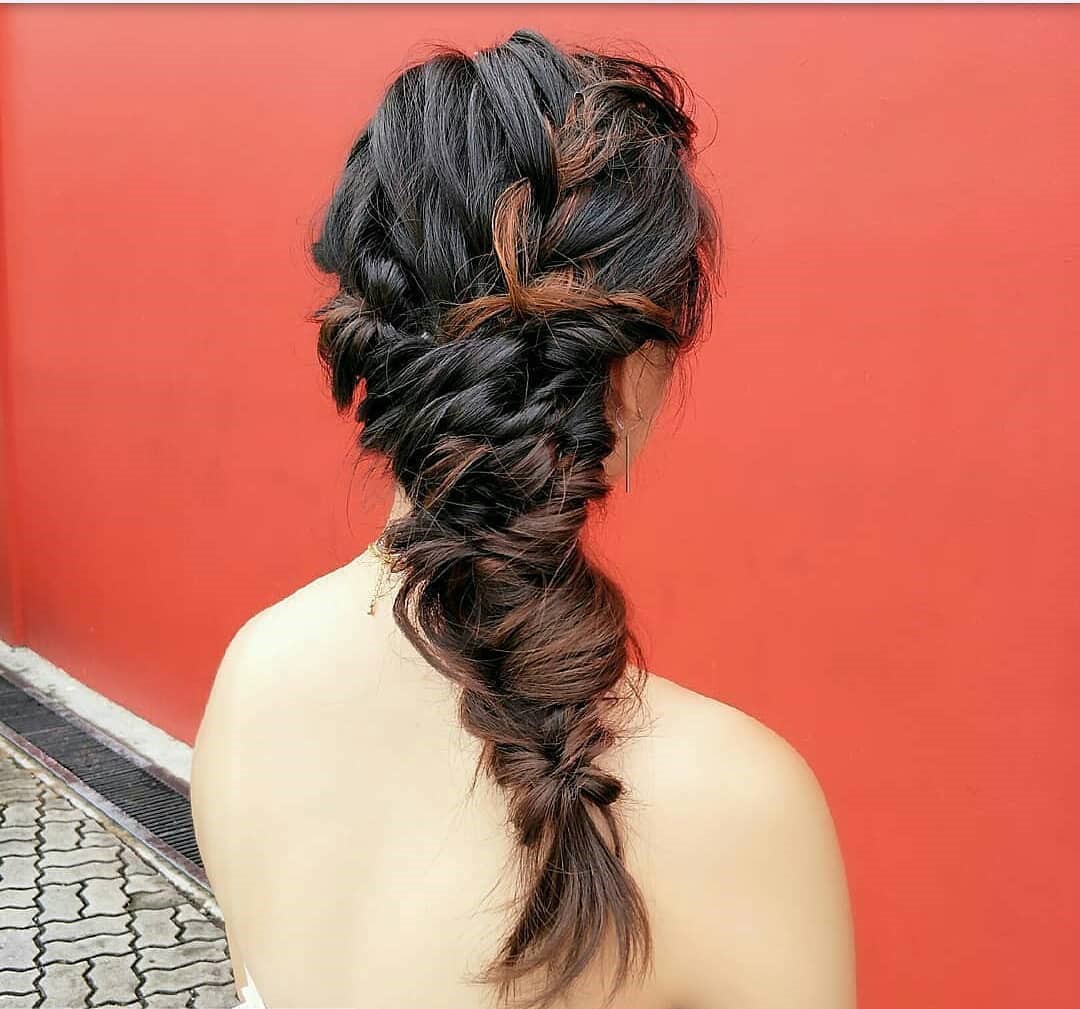 Source: @yenartistry
Don't be shy to go with bold colours on your tresses. Should you have a warm undertone as most Asians do, try caramel, copper, or honey highlights for an added radiance to your look. For the more adventurous and daring bride, challenge yourself with the classy yet wearable rose gold colour.
A tip for getting your hair coloured – try it months ahead of schedule so you will have time for adjustments and changes, and simply get root touch-ups a week before the wedding.
2. Hair Extensions
There's no shame in adding hair extensions for an extra voluminous look. If you have short hair and you'd like a hairstyle made for longer hair, this is just the perfect way to "grow" the extra inches. However, do make sure that the extensions can blend properly, especially colour-wise, with your final look.
To have the best of both worlds, sport your natural short hair for your pre-wedding photography look and include hair extensions on your wedding day – it's as simple as that!
3. Unconventional hairpieces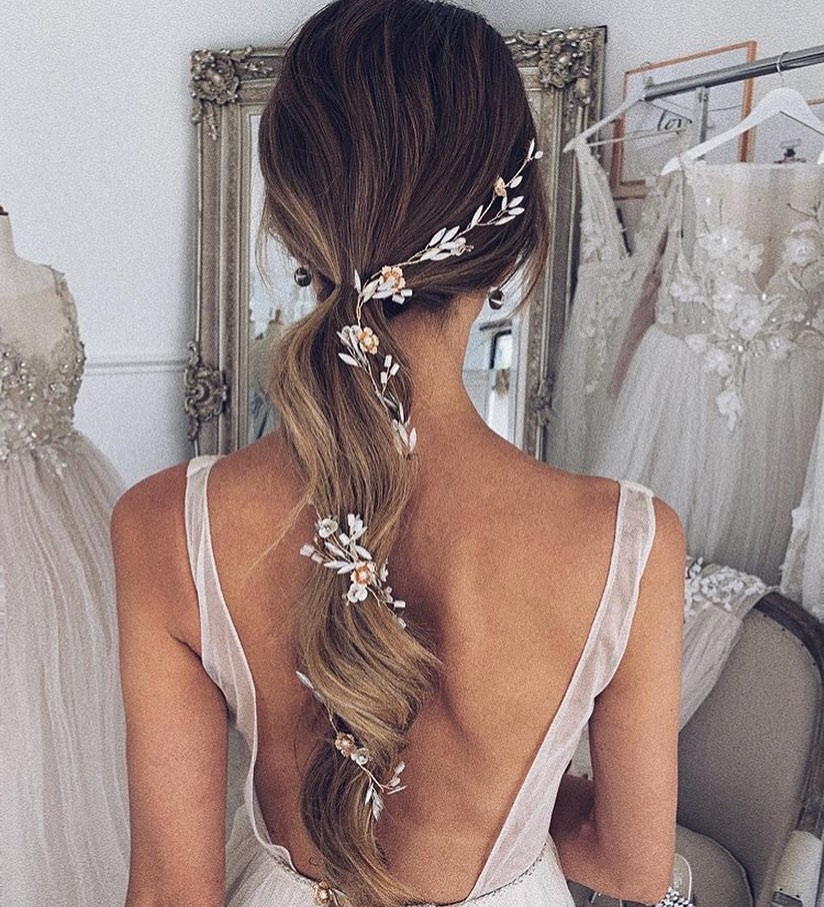 Source: @theweddinghaircompany
Instead of the usual crystals and pearls, invest in a fine jewellery piece or brooch that can be worn on your hair and transitioned into your daily wardrobe after the wedding. You can also complete your teased half-up hairdo with a black velvet bow for some Parisian chic vibes.
Thinking of going for a more dramatic look? Opt for a hairpiece that is more avant-garde and commands the attention of everyone in the room when you walk into your wedding venue arm-in-arm with your spouse.
Request a quote from over 450 wedding vendors

Get A Free Quote Now