6 Interesting Ways to Add Potted Plants to Your Wedding
2019-09-16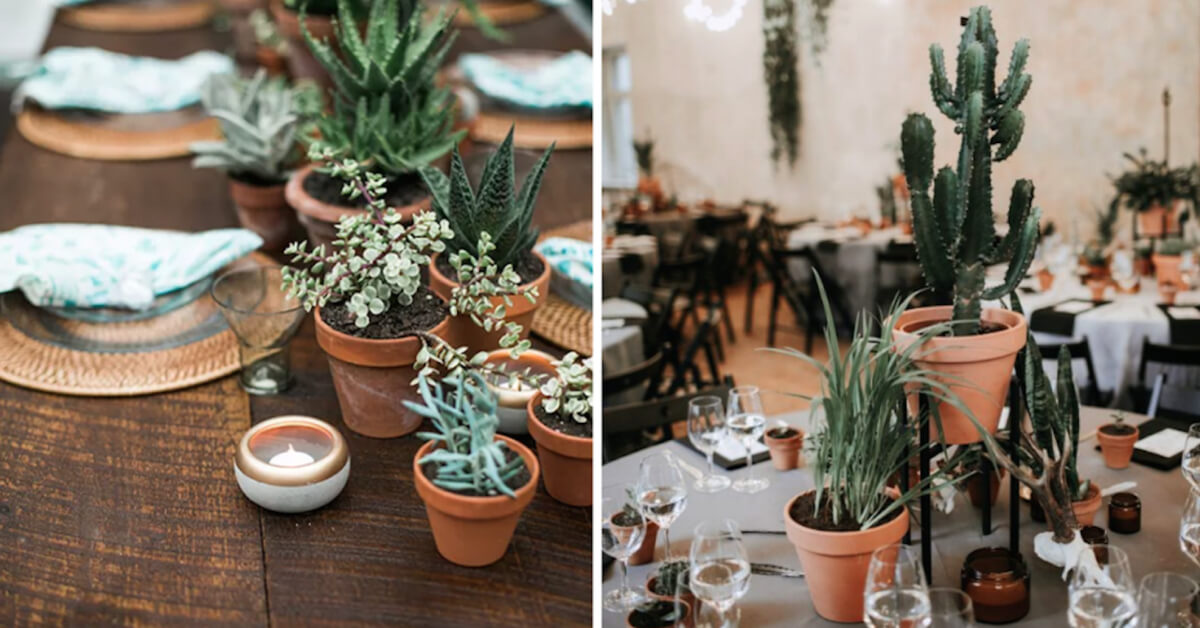 Here's an interesting alternative to your wedding venue's floral decor: potted plants. Making use of them on your wedding day can add a fresh look and some extra pizzazz to your special day, so turn up the romance dial and incorporate potted plants with these 6 ways!
1. Table numbers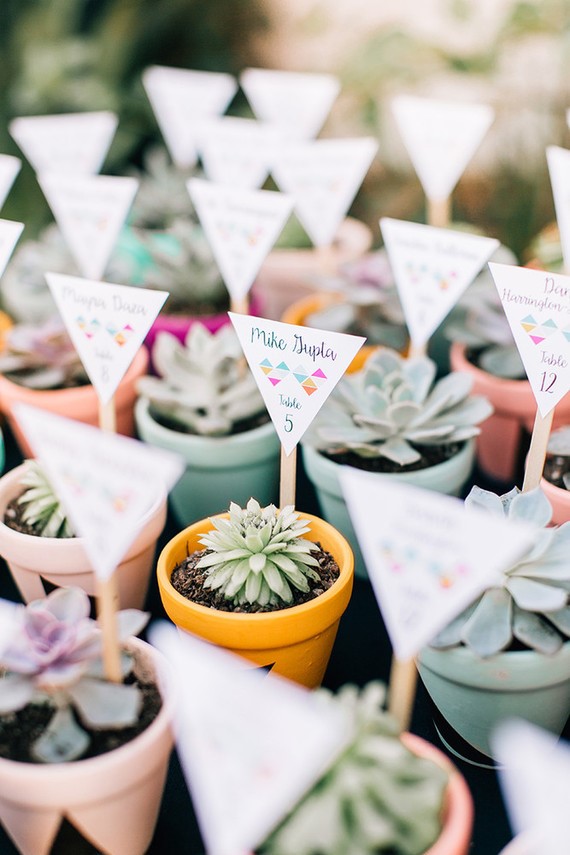 Source: Create & Cultivate
Using potted plants as table numbers at your wedding reception is a refreshing idea. If you're celebrating your wedding at an outdoor wedding venue, they create a beautiful, natural focal point that complements the surrounding greenery, and can even double as a wedding favour!
The great thing about using planters is that there are various plant varieties that you can explore and choose from as well. From quirky, edgy cacti to aromatic herbs, you'll definitely be able to find one that matches your wedding theme.

2. Centrepieces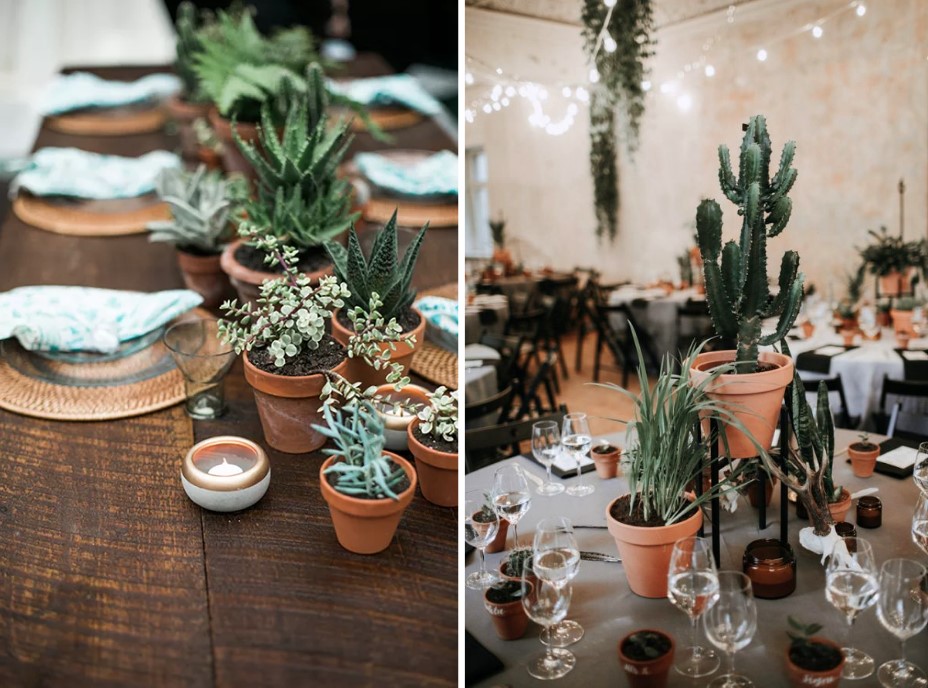 Source: BRIDES and junebug Weddings
Potted plants are also ideal as table centrepieces. Keep things visually interesting by mixing the size and style of your pots and plants - try clustering small and low plants around taller ones to get a good variety of heights and shapes.
For example, a ball-shaped topiary such as an olive tree has a tall, thin trunk that won't block conversations, while smaller plants can add texture and fullness. Herbs that have subtle scents like rosemary, lavender, and sage can also be used in any garden wedding theme to not only beautify the venue but also add a calming fragrance for your guests to enjoy!
3. Aisle walkways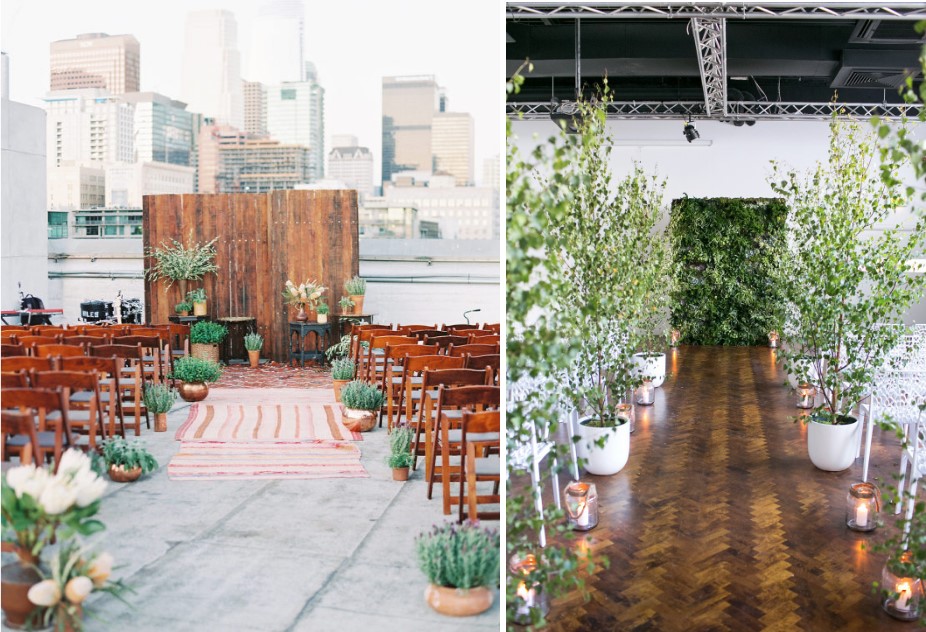 Source: Style Me Pretty and Love My Dress
Lush potted plants can help to add colour and texture to the space of your wedding location. Place them on either side of the wedding aisle for a dramatic entry during your march-in - your photos will look stunning with the plants framing and contrasting against your wedding gown! Apart from that, potted plants can also make the venue more inviting for guests when they are greeted by fragrant, blooming potted plants as they walk into your wedding venue.
4. Wedding favours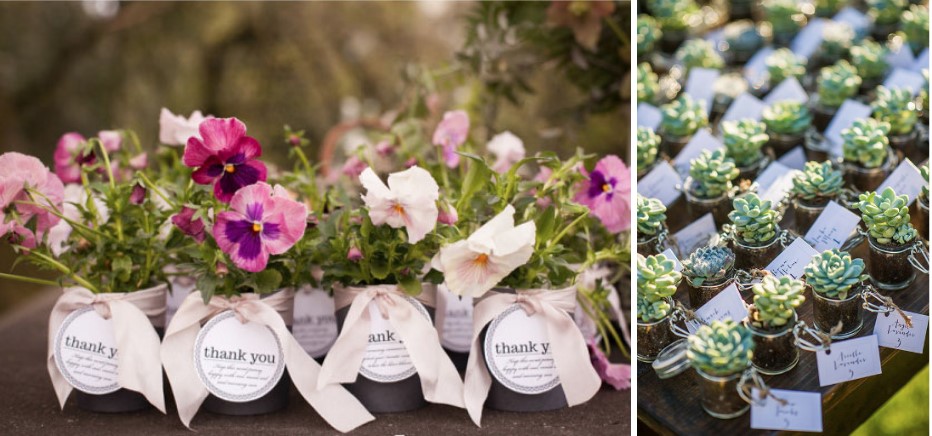 Source: Pinterest
Greenery can be the way to go if you're looking for an eco-friendly idea for a wedding favour. Mini cacti and succulents are perfect as keepsakes for your guests and are also easy to take care of, which makes them ideal even for those who don't necessarily have green thumbs.
5. Backdrops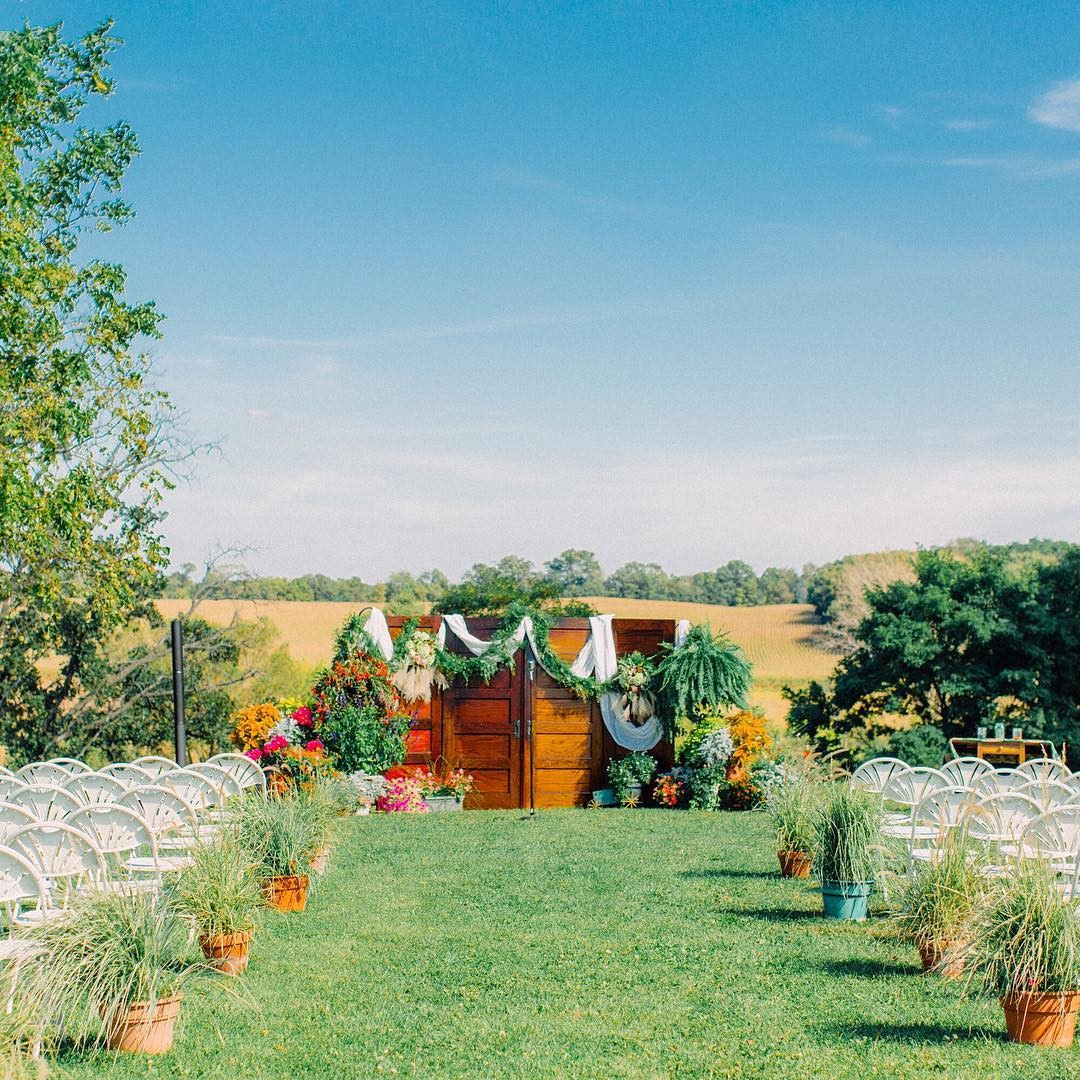 Source: @mollyjocollection
Explore your creative side by incorporating ferns, desert plants, vines, cactus, and more into your wedding backdrop! For a pop of colour in your photographs, consider adding colourful potted blooms such as hibiscus, sunflowers, petunias, begonias, and geraniums.
6. Altar
This idea may be similar to the aisle, but there's a pleasant twist. Deck out your altar with hanging potted plants, flowers, and curly willow branches to create a stunning structure that frames your "I do" moment and exchanging of wedding rings beautifully!
Go ahead and take a leaf out of our book and integrate potted plants into your wedding decor! However, to make your ideal wedding decor come to life, it's best to discuss these ideas with your wedding planner or professional florist to help guide you along the way.