Alternative Centrepieces For Your Wedding
2017-11-30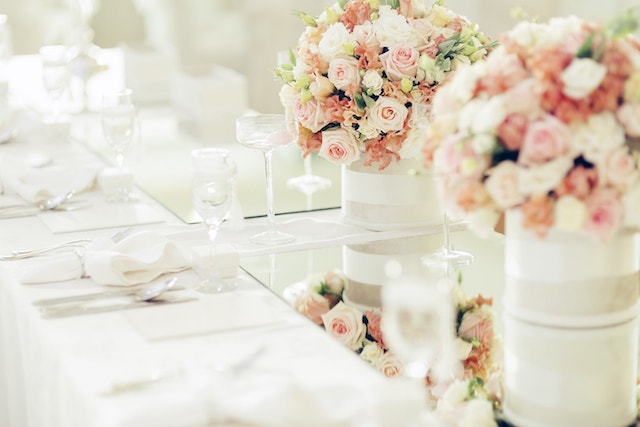 Flowers are most commonly used as floral centerpieces for wedding reception tables. However, if you want your wedding to be different or if floral centerpieces do not suit the theme of your wedding reception, it's time for you to get creative!
Here are some alternative table centerpieces that you can consider using for yourself.
Candles
For a more romantic and classy setting for your wedding you can consider placing candles as your centerpieces. Candles can be used in a number of ways. From simply setting it in the centre by itself or adding on decorations to make it look as extravagant as needed. As candles comes in different shapes, sizes and scents, you can choose to mix and match the candles to suit the theme of your wedding. To keep it safe from the curious hands of children, place the candles in a decorated glass jar or on a decorated raised platform.
Lights
Similar to candles, these lights will give the tables a more classy and romantic feel. Another similarity is the variety of lights you can choose from! From the more popular fairy lights to lamps, your choices are mostly endless. You are able to select anything from the colour of the light bulbs to the design of the lamp.
You can get so much more creative by using lights as your centerpiece as well. For example, if you choose to use fairy lights, you can pair it with various other decorative pieces to complement it or you can take it up a notch and use christmas-like string lights for a colourful centerpiece instead of the usual white light. The sky's the limit here!
Books
If you and your partner love to read this will be the perfect centerpiece for you. Stack a bunch of your favourite novels and place is in the centre. Arrange the books in a manner that each tables tells a different story using the title or simply get books to suit your theme such as fairytale or happily ever after! It'll be a sweet and meaningful gesture.
Seashell display
If you're having an outdoor wedding or if you want to bring the beach to your wedding, this centerpiece will be perfect for you! Decorate the tables with seashells and/or corals and even with sand if you want to take it up a notch! This centerpiece will definitely add a more lively and outdoor energy to your wedding reception!
Desserts
Desserts are probably the best part of every wedding! What better way to have an attention capturing centerpiece than with desserts? Not only will your guests have convenient access to the desserts, but it'll also make for a very picturesque centerpiece. This will also help you save on centerpieces and possibly on having a separate table just for desserts!
Wedding favors
If you're planning to gift your guests with wedding favours, pile it up prettily in the center and that will work wonderfully as your centerpiece! This will be especially useful if you're not planning on spending extra on table decorations and if your favors are wrapped in colours that suit your wedding theme!
Fruits
Though not a common option, fruits can make amazing centerpieces if you are able to pair it well! For a more vibrant and summery look, fill a tall vase with water and whole lemons. This option is more suitable for wedding lunches and/or outdoor weddings. You can also save on costs by getting the seasonal fruits. Wow you guests with your creativity and it'll definitely be a memorable take away from your wedding!