6 Questions Couples Should Ask A Wedding Photographer
2018-03-13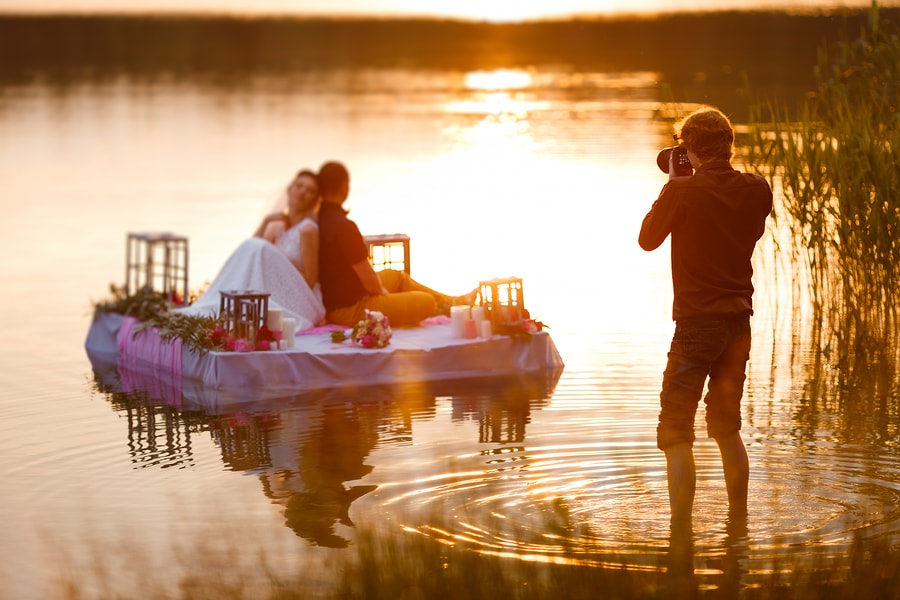 Narrowing your actual-day wedding photographers to just one is a challenging task. From photo taking styles to the final edited versions, every photographer is different. Aside from their portfolios and your gut instinct, below are six questions to consider when engaging a potential wedding photographer.
1. What is your schedule like?
The most important question of all six, do ensure that your photographer is available during your big day before proceeding with negotiations. Some photographers usually cover two weddings or events in one day, but this could be an issue if you wedding starts later in the day as a near-exhausted photographer isn't the best candidate for capturing the best moments of your special day. So we'd advise against engaging a photographer who is already booked on the same day of your ceremony.
2. What is your photography style?
Almost all photographers have their preferred photography style. From conventional to artistic to editorial, one can determine the dominant style of a photographer by browsing their portfolios. Don't be afraid to have a lengthy discussion about your preferred style, to avoid any unmet expectations on both ends. Do also keep an open mind and hear your photographer out, should s/he have any and opinions.
3. What does the photography package include?
Nobody likes to be presented with a list of hidden costs, especially so after a deal is sealed. To avoid such situations, do bear in mind to thoroughly enquire about the services that are included in your final wedding photography package. A professional should be able to provide an outline of a written contract that includes and explains the terms of service, pricing, and termination of services. It may not be mandatory, but it is recommended to engage photographers with a written contract.
4. Is there a plan b? Or c and d?
With big events come inevitable hiccups. It may be impossible to prevent all potential glitches, but having a backup plan will in the least, put your mind at ease. When engaging a potential wedding photographer, do be sure to ask if s/he possess any back equipment such as camera, lighting and memory cards – a huge plus point should be given to photographers who copies an extra set of the photos to an external storage drive.
Speaking of being extra careful, do also enquire about the availability of another photographer just in case the proposed photographer is unable to attend the wedding.
5. When will I receive the processed photos?
Although the average timeframe is 4 to 6 weeks, some photographers may take a slightly shorter or longer time. It would be ideal should a definite timeframe be provided by the photographer during the negotiations period, to again, avoid any unmet expectations.
6. Will I have the digital rights to the wedding photos?
Watermarks may become a potential issue, especially if you intend to create a personalized album with the photos taken by the photographer. As some photographers may require a fee before you are allowed the digital rights to the photos, do be sure to iron the issue out before actually engaging the photographer or risk paying an additional fee.
It is always advisable to seek for clarifications before hiring your desired actual-day wedding photographer. This eliminates any inconveniences and other unwelcomed surprises that may affect your big day. A picture says a thousand words; so do be extra cautious when engaging a photography professional for your wedding day!