A Guide to Planning an Outdoor Wedding
2018-11-11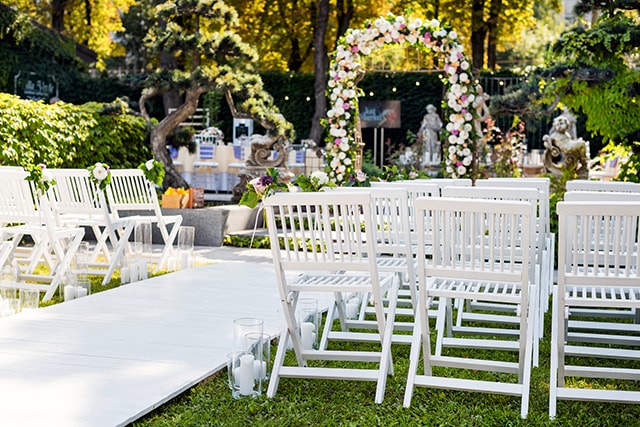 With its rustic charm and fairytale-like ambience, we can see why outdoor weddings are becoming increasingly popular with couples. However, planning for one may require more considerations. From wet weather plans to heat-resistant wedding blooms, here's a guide to holding outdoor weddings in Singapore.
Consider the Season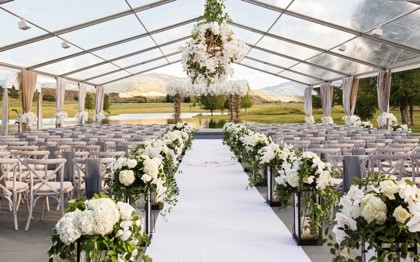 Source: Inside Weddings
While the weather on our sunny island can be unpredictable, it is a good idea to have a think about the season. For instance, you wouldn't want anything to rain on your parade, literally. For couples holding their wedding during the wet season, having a tent or shelter is highly recommended. For weddings held during the dry season, you may consider placing fans, air-coolers and a beverage bar to quell the heat.
Have a Plan B
Or C or D. As mentioned, the weather can be unpredictable. If you're worried about the weather an option is to move indoors for the luncheon or banquet after your outdoor ceremony.
Wedding Decoration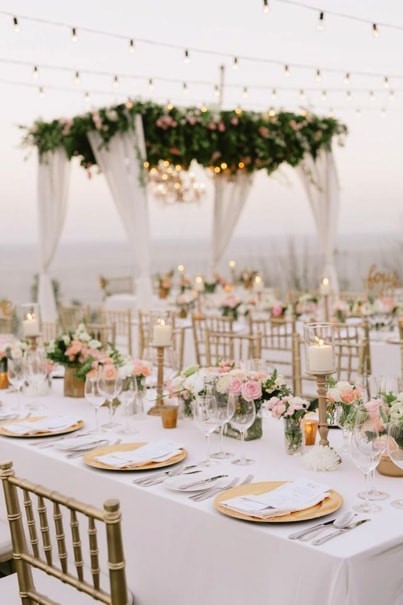 Source: Pinterest
Surrounded by lush flora and fauna, an outdoor wedding venue typically requires little décor. However, depending on the wedding theme, fill free to include elements such as floral arches, flower chandeliers, fairy lights and even lanterns.
Prepare for Insects
Flies, mosquitos or any other unwanted guests can make an appearance at your wedding. While you can't rid of them completely, there are ways to repel insects. While you may consider including insect repellent as one of the wedding favours, you may also light citronella candles to keep the mosquitos away. Plus, the candles will even help complement your outdoor wedding theme.
Install a Good Sound System
Especially so for beach weddings, the sounds of crashing waves may distract guests from your ceremony. Or, the spacious lawn may result in pockets of guests spread across the wedding venue. As such, it is important to ensure that a proper sound system is installed, to avoid anyone from missing out on your ceremony.