Accessible & Exceptional: Holiday Inn® Singapore Orchard City Centre
2020-04-08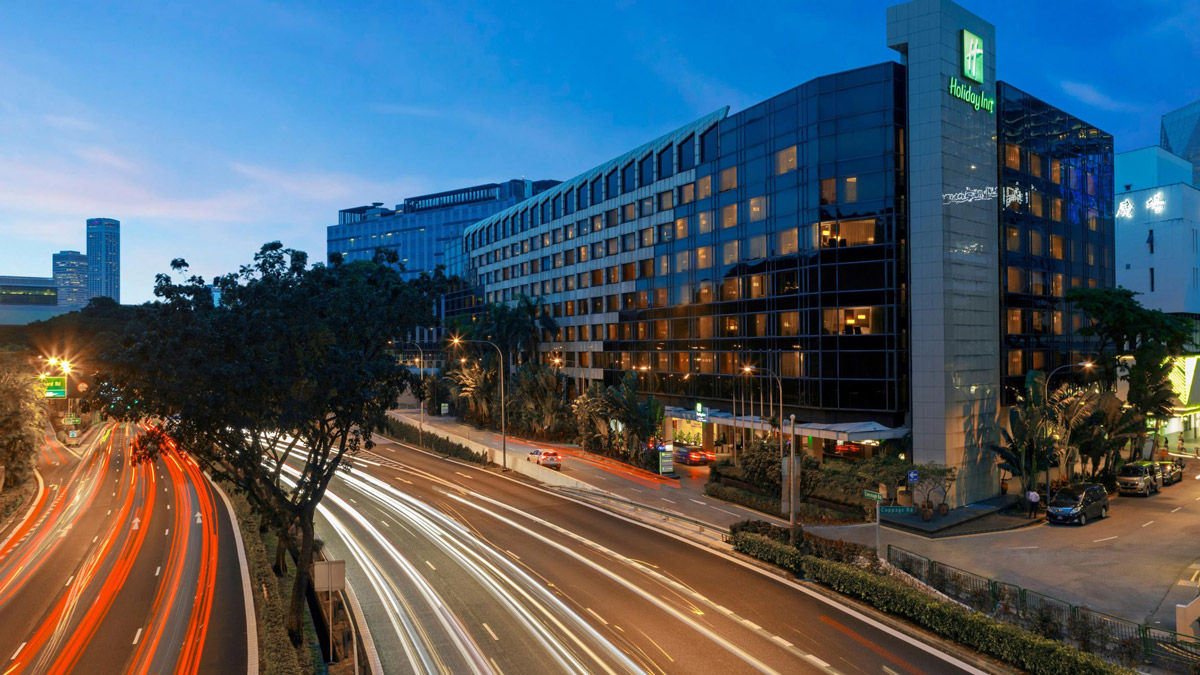 Dealing with wedding venue woes? The modern wedding comes in many forms — from traditional large-scale banquets to small, intimate gatherings with close friends and family, the range of requirements for wedding venues can vary significantly.
Similarly, there are many wedding venues available in Singapore, making the search for a wedding space that is just right for your logistical needs quite the challenge. However, fret not because located in the heart of Singapore's town area is Holiday Inn® Singapore Orchard City Centre, an easily accessible venue with a wide array of spaces that can suit weddings of any size, as well as a dedicated team with over three decades' worth of wedding and event planning experience.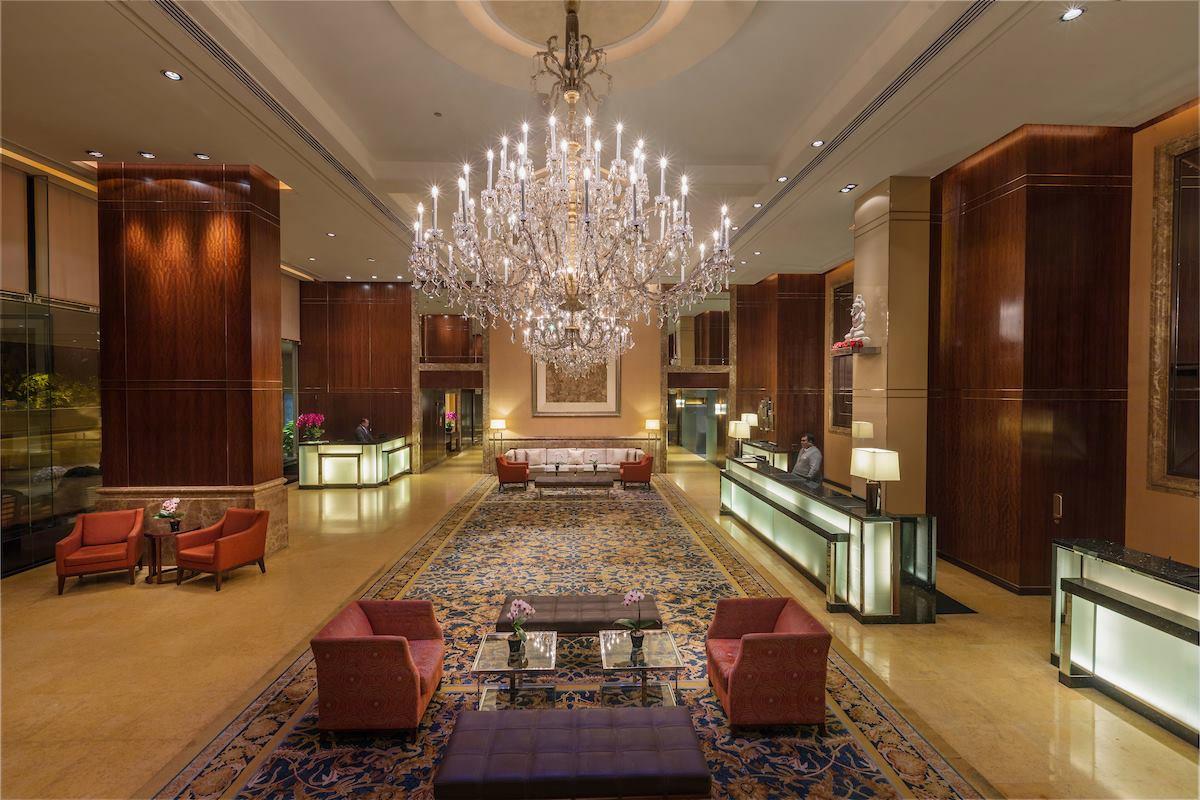 Holiday Inn® Singapore Orchard City Centre's lobby
An assortment of spaces
With a plethora of spaces at your disposal, couples planning to hold small and intimate celebrations for up to 50 people can definitely be accommodated. In addition, couples in search of grand, opulent events can hold their celebrations for up to 650 guests across three venues with live feed capabilities. Here are some of their exquisite venues available:
Crystal Ballroom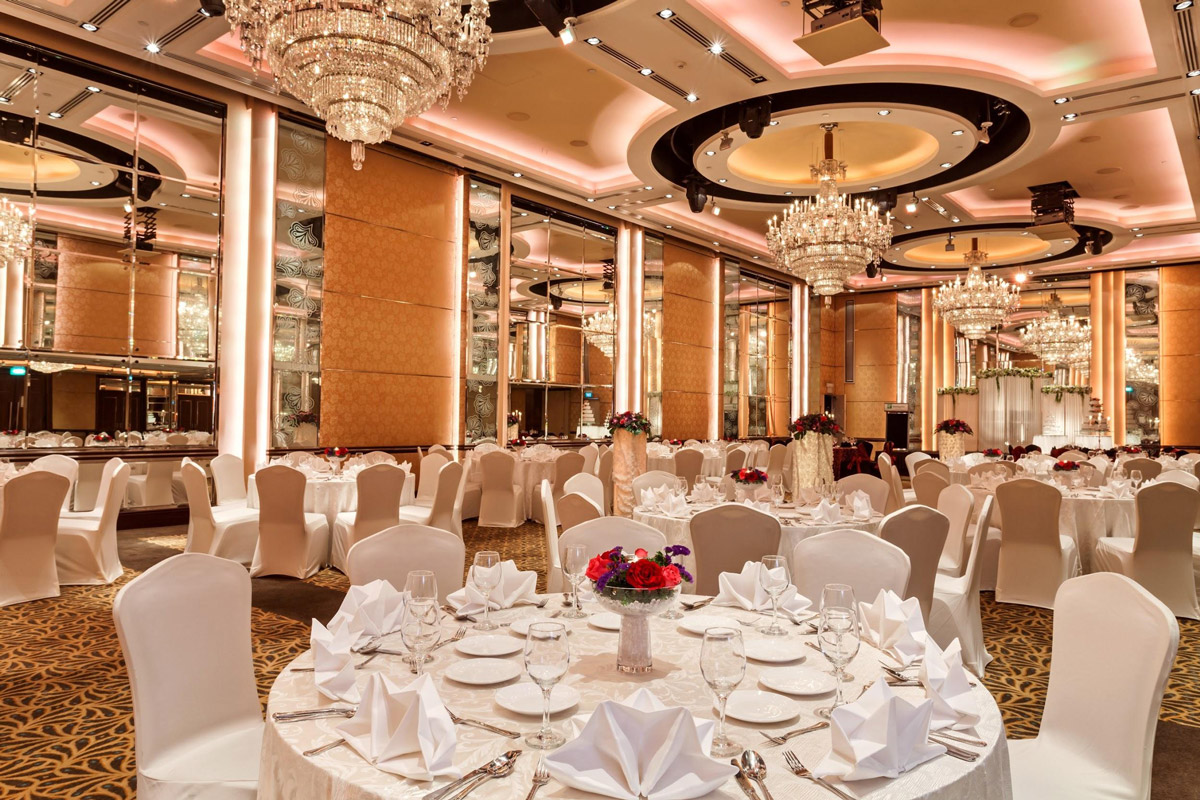 With its high ceilings, glittering chandeliers, and adjustable mood lighting systems, it doesn't take much to evoke different moods and themes of your choice in the hotel's opulent Crystal Ballroom. As the hotel's largest wedding space, you can impress up to 380 guests in a traditional banquet setting. The mirrored walls also help to create the illusion of space, making your banquet hall look even more luxurious and majestic.
Orchid Ballroom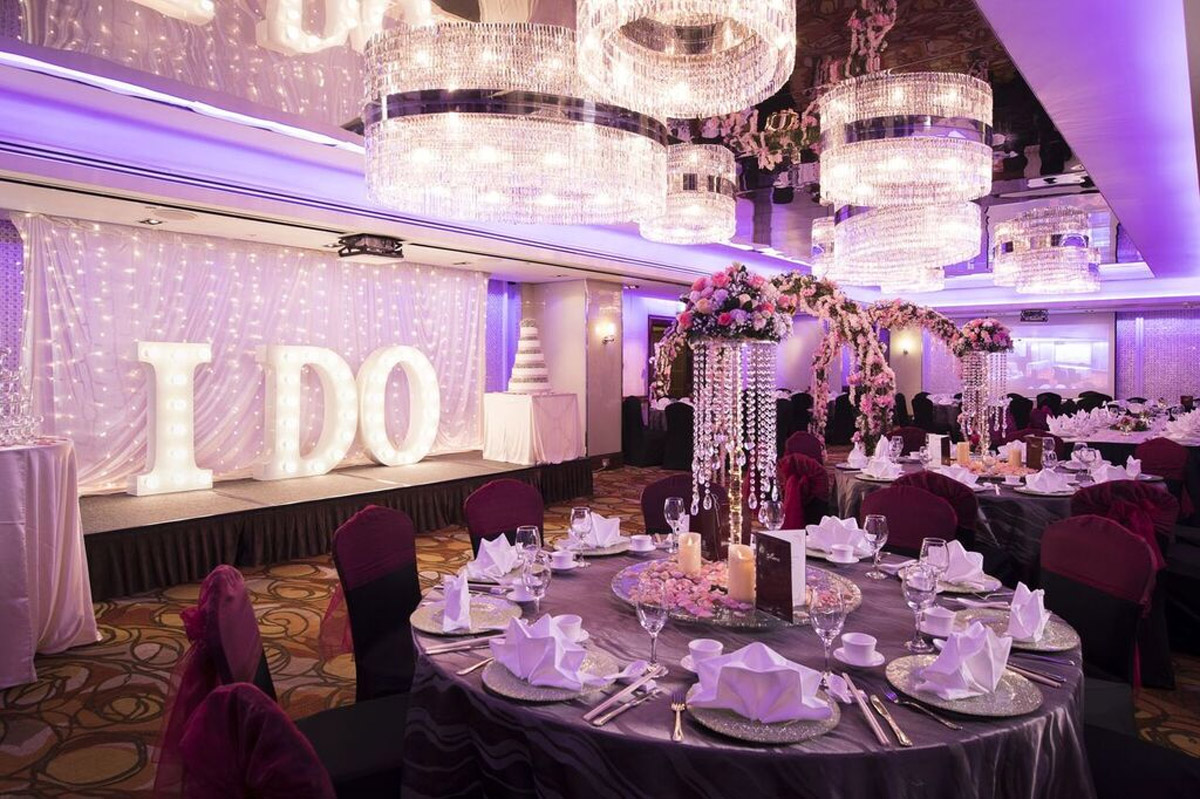 With its distinctive ring-shaped lighting, the Orchid Ballroom's spectacular lighting display doubles as a visual centrepiece that couples can build their wedding aesthetics around. Balanced between functionality and appeal, this grand venue can seat up to 220 guests in a banquet setting!
Maharajah Suite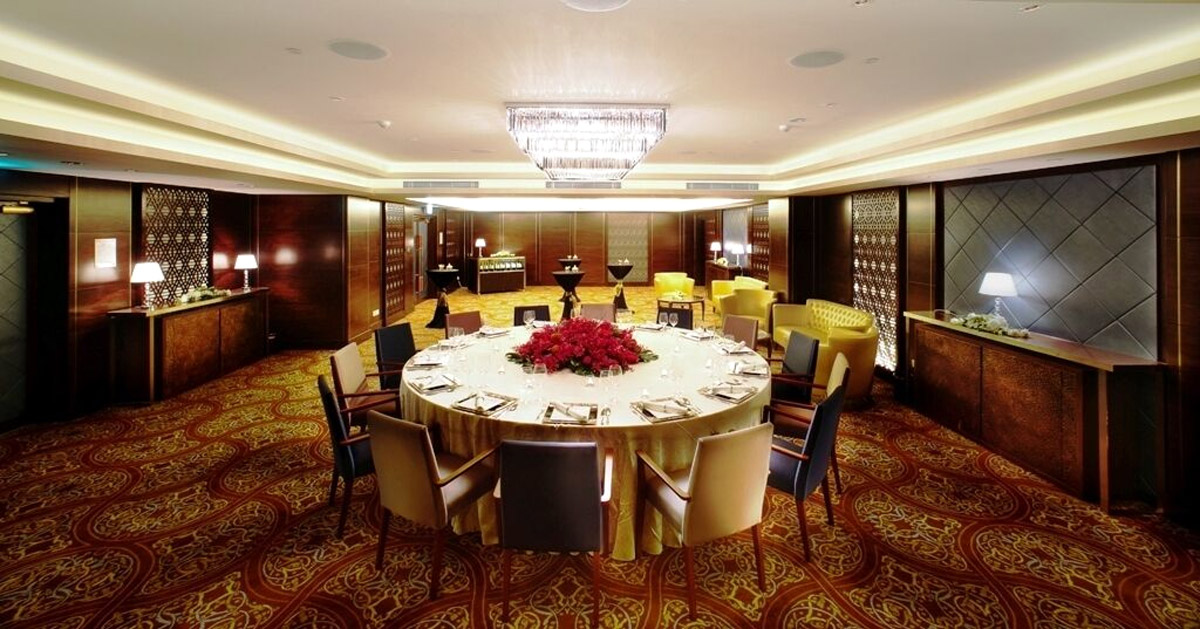 Have you ever wanted to feel like royalty? Aside from traditional wedding banquets, the stately Maharajah Suite has direct access to Tandoor, Singapore's most awarded Indian restaurant, making it perfect for a private, sumptuous dinner with your loved ones. Able to seat up to 80 guests, you will definitely be left wanting more.
Cavenagh and Clemenceau Rooms I & II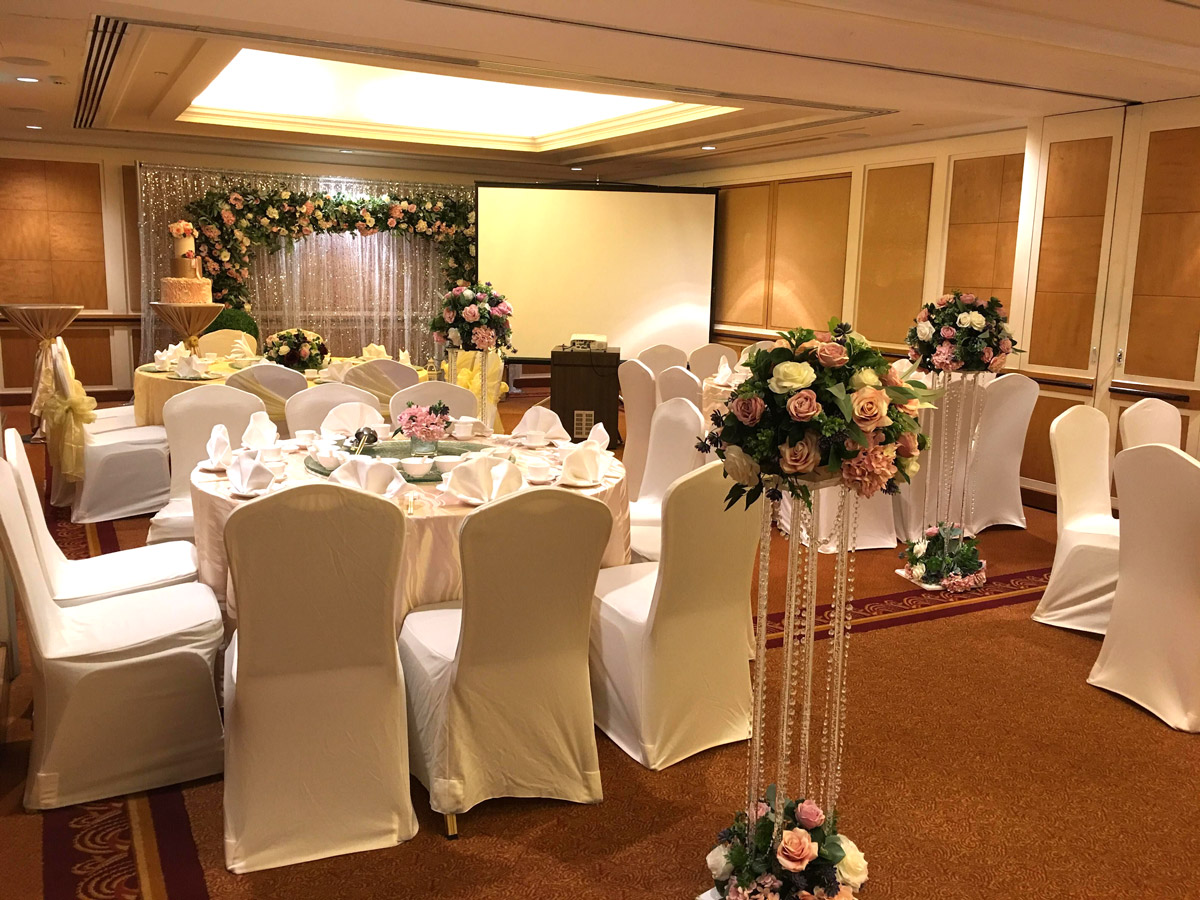 If you prefer a cosy and intimate celebration with only your closest kin, Holiday Inn® Singapore Orchard City Centre also offers the quaint and elegant Cavenagh and Clemenceau rooms, both of which can be further divided into two smaller rooms. Couples can use these spaces for a small solemnisation, luncheon, dinner, or even a traditional tea ceremony.
Dedicated service and polished aesthetics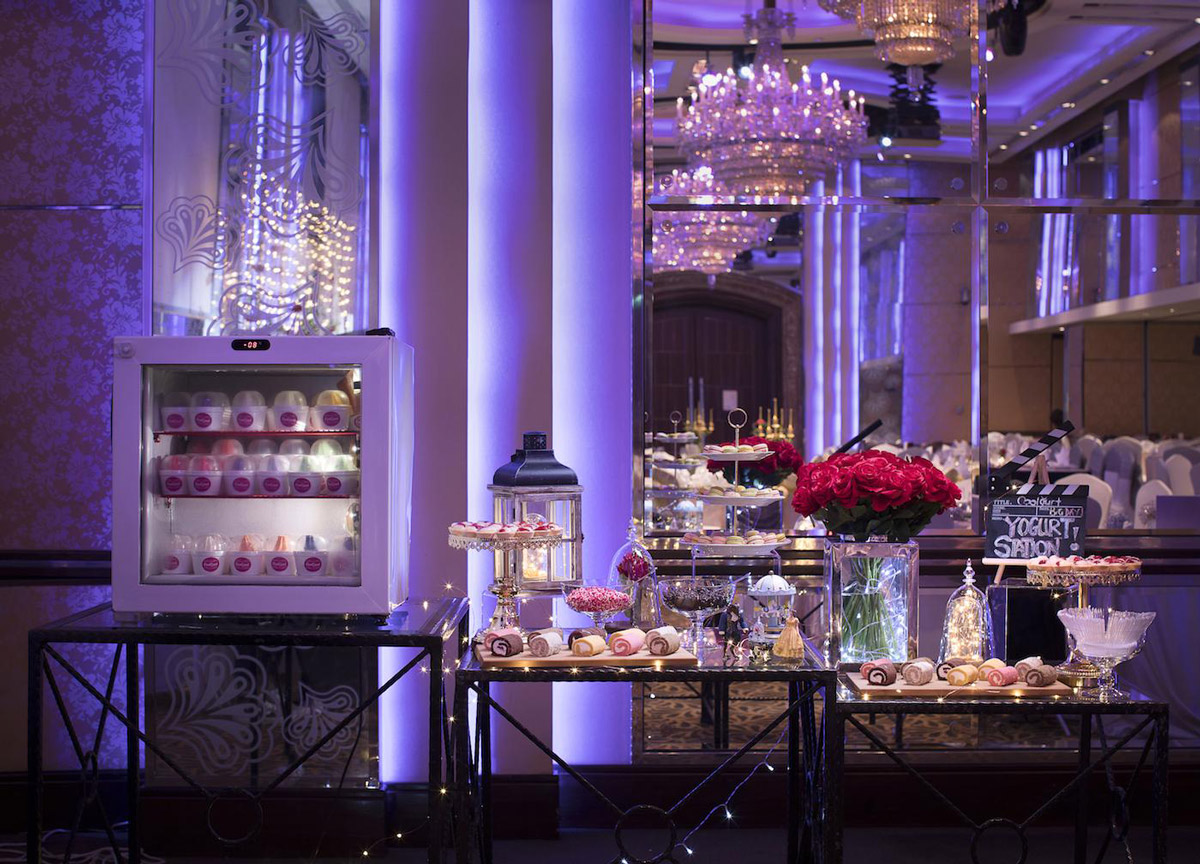 With over three decades of experience in planning and executing weddings and events, the dedicated and enthusiastic team of planners at Holiday Inn® Singapore Orchard City Centre will help to customise the ideal wedding package for you and your partner.
Priding themselves on their creativity and flexibility, coupled with their expert knowledge and familiarity with the assortment of venues offered by the hotel, you can rest easy knowing that your special day will be one full of love and laughter.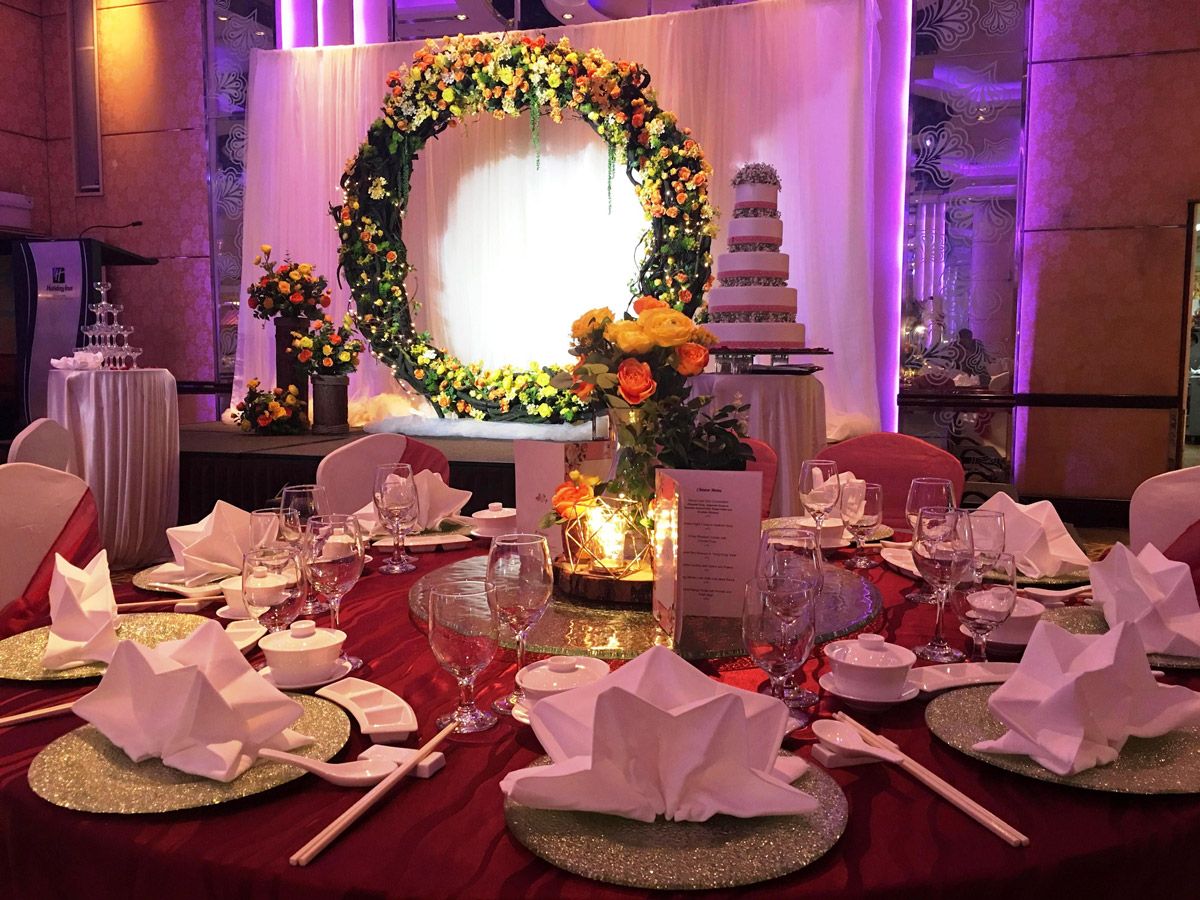 Merryme Oriental Theme
In addition, choose from one of four wedding themes to decorate these elegant venues! Whether your personal style is whimsical and floral, chic and polished, or bold and oriental, the themes Lavender Bliss, Summer Love, and Garden Grandeur, with its refreshing green palette flushed with light-coloured floral arrangements, will be able to make your dream wedding come true. You can even use lighting to create a memorable ambience with the Love Lights theme, which utilises adjustable lighting systems to evoke different moods that elevate your wedding space.
Wed and relax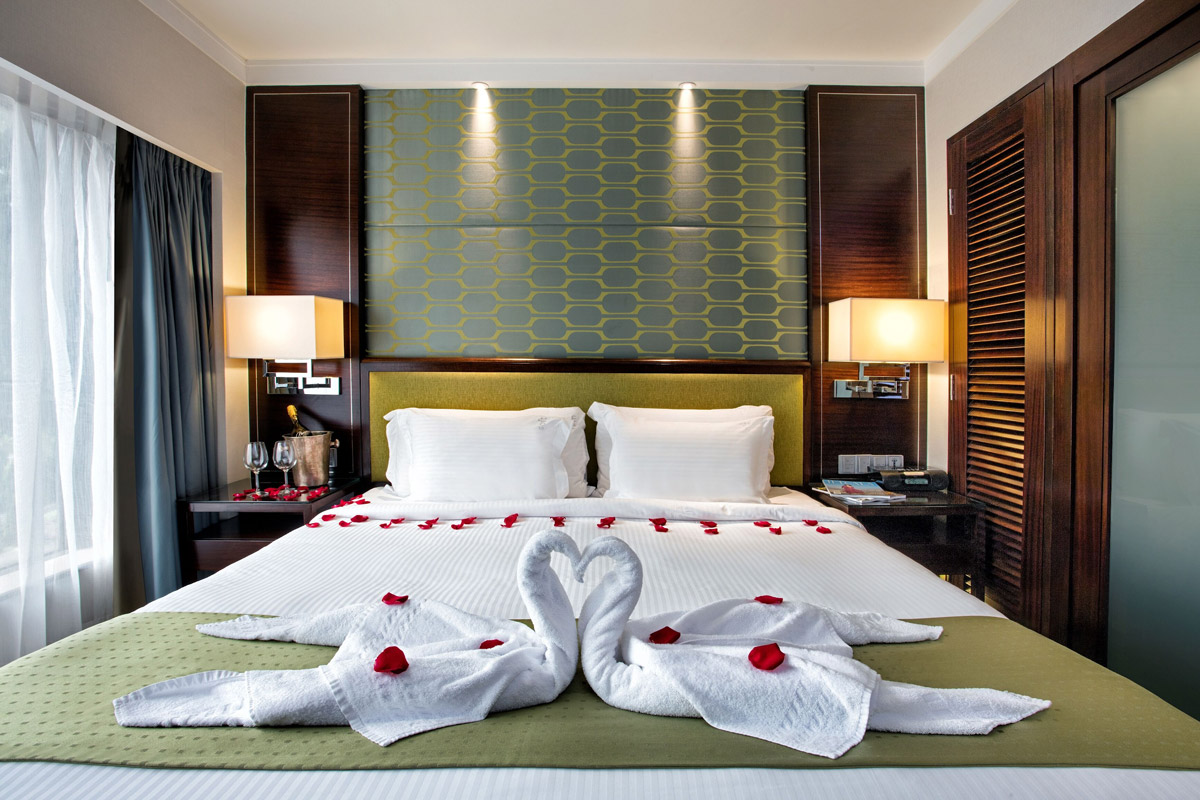 Deluxe Bridal Suite
After a packed day of festivities, settle down in the hotel's bespoke deluxe bridal suite. A spacious living space with a separate living room and bedroom, the suite even includes breakfast-in-bed for two, or at the hotel's very own restaurant, Window on the Park.
To engage Holiday Inn® Singapore Orchard City Centre's wedding services, simply contact them at 6730 0149 or enquire more here to have a completely worry-free and unforgettable special day!
Holiday Inn® Singapore Orchard City Centre
Address: 11 Cavenagh Road, Singapore 229616
Tel: +65 6730 0149
Email: weddings.hisinorchard@ihg.com
Website: https://singaporeorchard.holidayinn.com/wedding-services
Facebook: www.facebook.com/HolidayInnOrchardCityCentre/
Instagram: www.instagram.com/holidayinnsporeorchardcityctr/
________________________________________
This article was written for Holiday Inn® Singapore Orchard City Centre.