Christmas Gift Guide: Groom's Edition
2018-12-19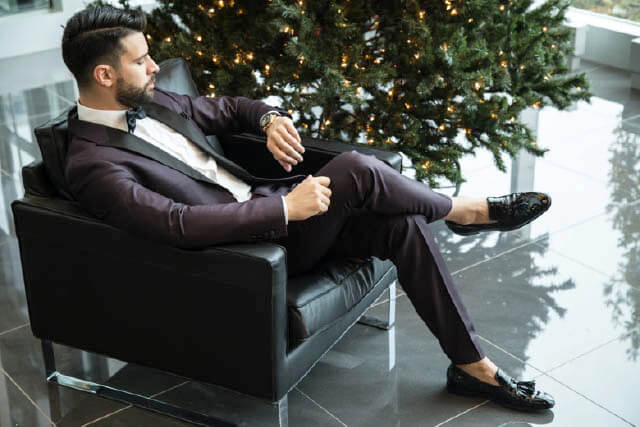 It's the season for giving and if you know any grooms-to-be, you may think of gifting them something they can use at their wedding as their Christmas present and killing two birds with one stone. Or, you may want to get your fiancé a little something special for Christmas in anticipation for your big day. What do men want? Getting gifts for your close male friends and relatives is easy when you consider what they might need for their big day and if you're not sure what they'll appreciate, check this list out and head to the shops!
Personalised Cufflinks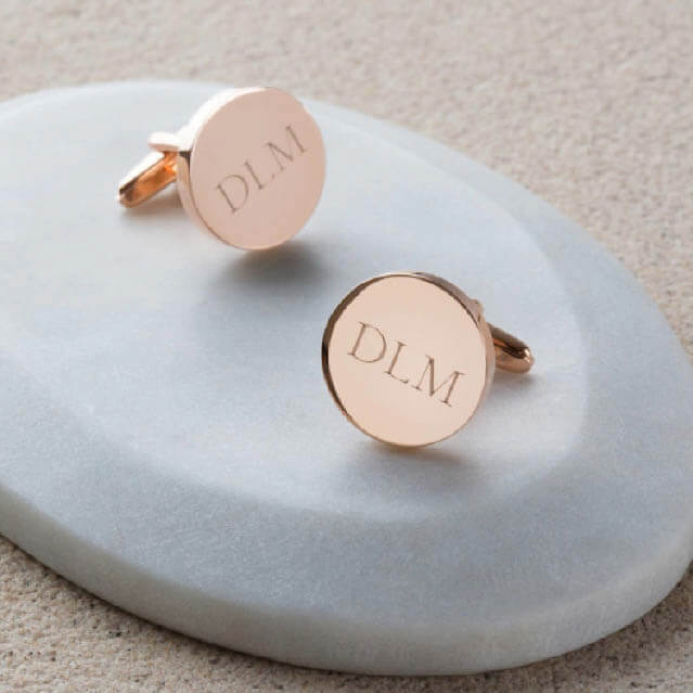 Source: Gifts Less Ordinary
Cufflinks are a subtle but classy accessory that can really add that extra glam factor to an outfit. But why get regular cufflinks when you can get personalised ones? Especially if you think they can be used for the wedding, you can perhaps choose to get the groom's initials or the couple's initials on each of the cufflinks so that it holds special significance for them. The Personalised Rose Gold Initial Round Cufflinks by Twenty Seven is a stylish option with its eye catching rose gold appearance.
Personalised Rose Gold Initial Round Cufflinks, $69.50
From Gifts Less Ordinary
Snazzy Lapel Pin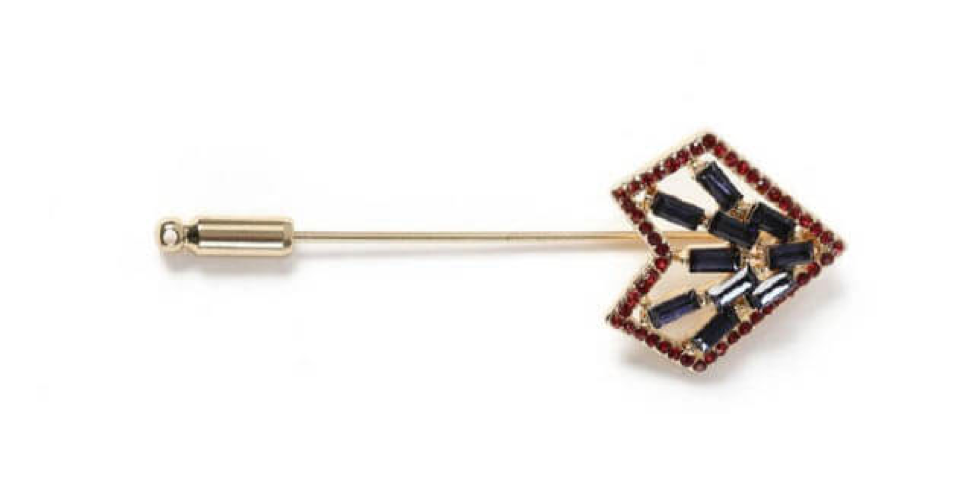 Source: Topman
Another small touch that goes a long way in making a man look dapper is a lapel pin, perhaps because it's an often forgotten accessory. Yet, having a lapel pin can bring out the best in an outfit and make it pop. Even better is that you don't need to break the bank to get it, you can find a wide variety of great designs (add title tag to hyperlink-"7 Stunning Alternatives To Diamond Engagement Rings") all over Singapore and online as well. This Crystal Lapel Pin from Topman is affordable and mod, ideal for the fashion-forward groom.
Crystal Lapel Pin, $26.90
From Topman
Pomade Parade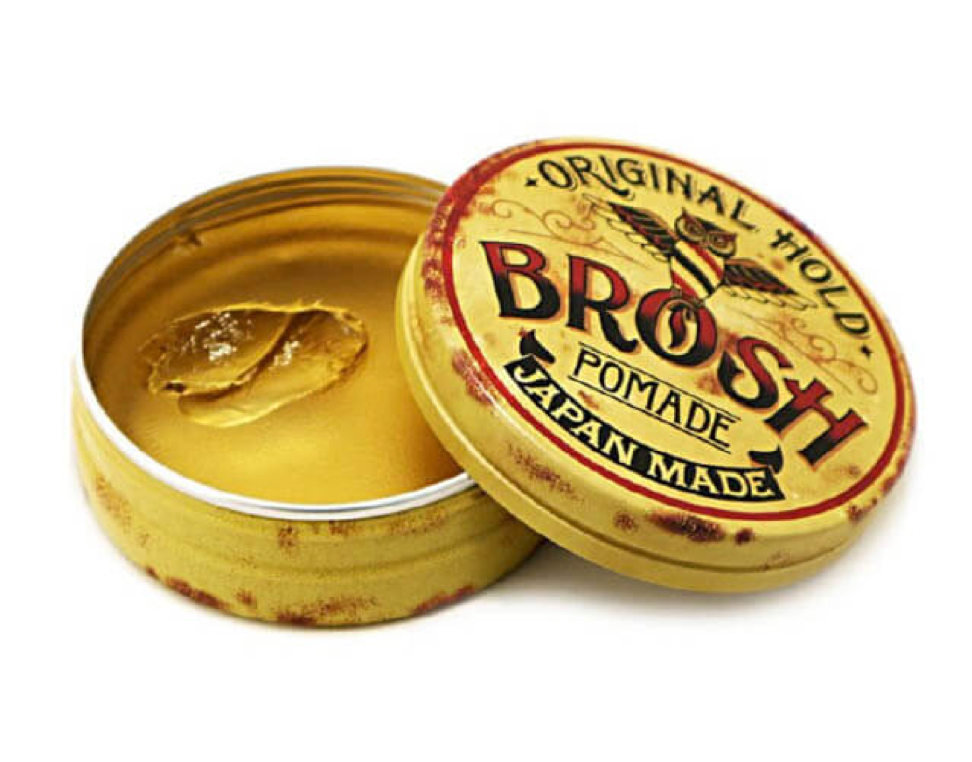 Source: Splice Barbershop
While the groom may not need to spend a few hours at the hair stylist to get his hair done, he certainly can and should ensure that his hair looks as good as his partner's! Brosh Original Hold Pomade is the product between the collaboration of two grooming outfits in Japan, created specially with Asian hair in mind. The medium shine, easy application as well as the long lasting hold makes it ideal for everyday use as well as for comfortable styling on special occasions like his big day.
Brosh Original Hold Pomade, $40
From Splice Barbershop
Timeless Timepiece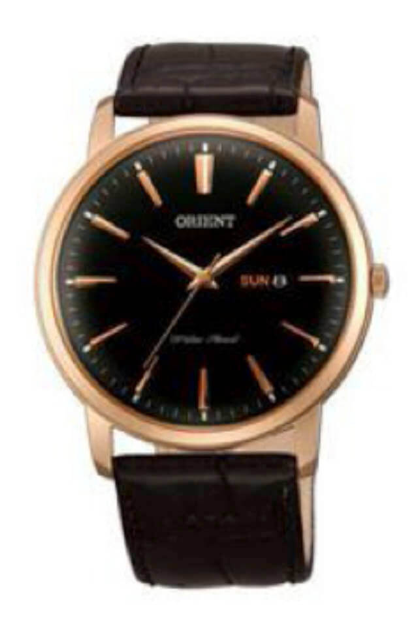 Source: Orient
Watches aren't just to tell the time. They are also an important component in creating the look of an elegant gentleman. Get the groom a classic timepiece suitable for every occasion, not just his wedding. This Orient Quartz Watch adds a sartorial twist to the regular watch with its ebony face, making it an extra special piece.
Orient Quartz Watch UG1R004B, $226
From Orient Singapore
Belting Up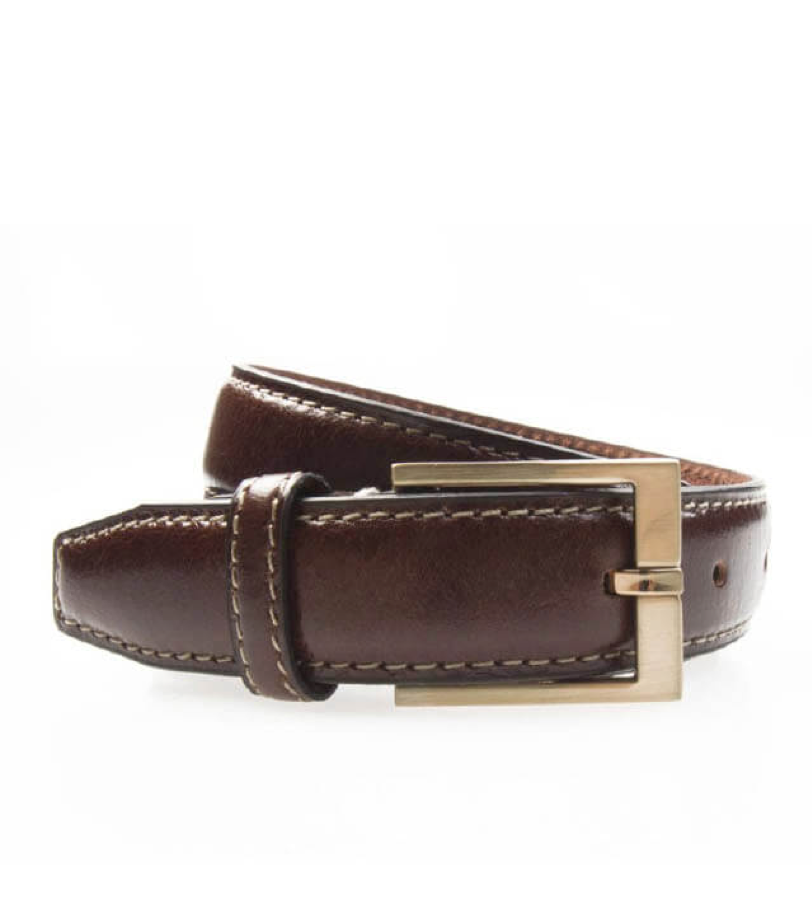 Source: Benjamin Barker
Every man needs a good belt that he can wear with his suits, so why not equip him with one? Undoubtedly, it won't be his only belt, but even in the event that he decides that it doesn't match his wedding suit and decides not to use it, it's still a great option for future occasions. This Brown Stitched Leather Belt - Gold Buckle from Benjamin Barker is made of genuine leather and is a quality choice for your groom's gift.
Brown Stitched Leather Belt - Gold Buckle - $79.90
From Benjamin Barker
In-card-ible Card Holder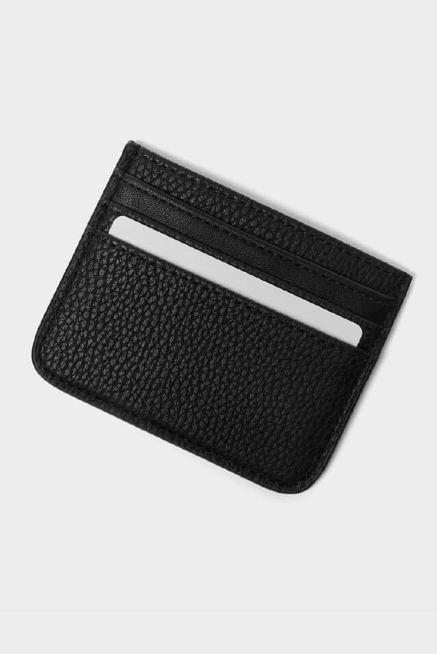 Source: Zara
For the groom who likes having his most important cards with him at all times, this Embossed Card Holder from Zara is all he needs. With three card slots and a main compartment for bigger items like notes, this card holder is functional enough to hold all that your groom will need without being bulky so that he can carry it around the whole day. It's also good for everyday use given its practicality and elegance.
Embossed Card Holder, $25.90
From Zara
Whether it's for your best friend, your husband-to-be, a brother or colleague, there's something that any groom would like and may use for his wedding as well as in the years long after that. Happy shopping!