Cirque du Soleil, Aladdin & More: Date Night Ideas for the Artsy Couple
2019-06-04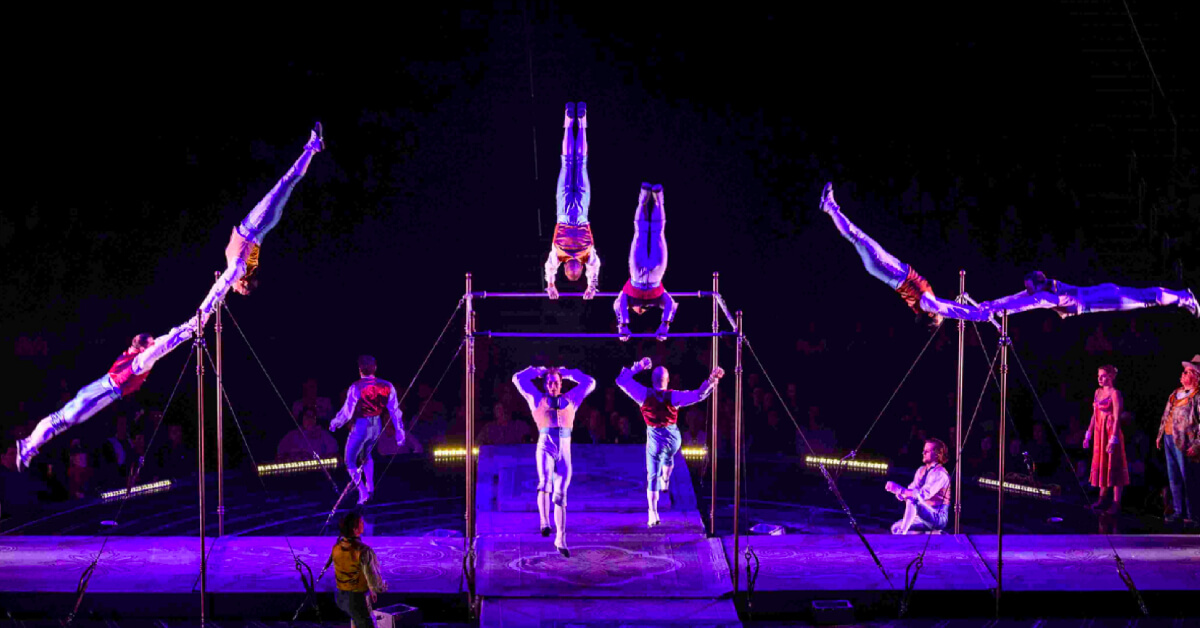 Cirque du Soleil
Source: Shreveport Times
Art is everywhere, and for everyone. Take a break from the hustle and bustle of life with our impressive list of activities that are just perfect for two! Here are our recommendations that are bound to delight you and your partner's artsy senses!
Join Alice in Wonderland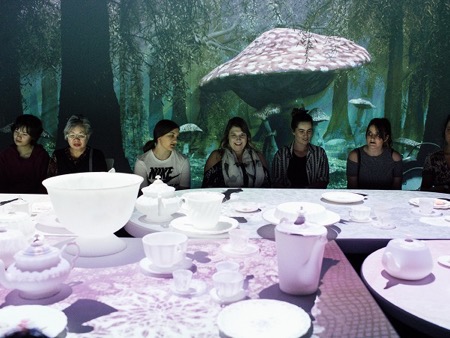 Visitors enjoying A Mad Tea Party at the Alice in Wonderland exhibition
Source: Anne Moffat via Marina Bay Sands
Use the Lost Map of Wonderland to navigate your way through Alice's world, meet Alice and her friends along the way and work with your partner to solve the ultimate mystery. This interactive exhibition includes galleries such as the Hallway of Doors, The Pool of Tears and A Mad Tea Party that are guaranteed to bring you back to your childhood. Who knows, you may even rediscover that childlike wonder in the process!
Wonderland
Date: 13 April- 22 September2019
Venue: ArtScience Museum
Discover a Whole New World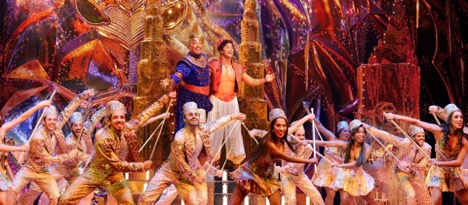 The spectacular Aladdin performance
Source: Marina Bay Sands
Here for its only stop in Asia, Aladdin offers breathtaking musical numbers that are sure to be a feast for your eyes and ears. With classic Disney songs such as "Friend like Me", "A Whole New World" and "Arabian Nights", don't miss your chance to join Aladdin and Princess Jasmine for a night full of magical wonder in a whole new world!
Aladdin
Date: 21 July - 1 September 2019
Venue: Sands Theatre, Marina Bay Sands
Listen to the Music of the Night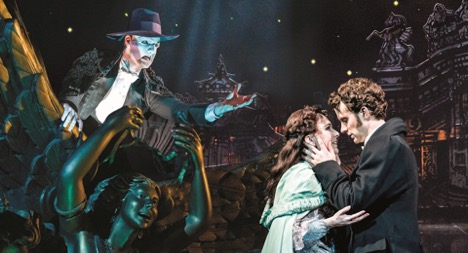 The Phantom looks on at Christine in the arms of her lover
Source: Marina Bay Sands
The longest-running show on Broadway has arrived on our shores! Treat your partner to an impressive showcase of music and drama and get drawn into the enigma that is the Phantom. This story of love and passion features a live orchestra with a musical repertoire including "Think of Me", "Music of the Night" and the famed number of the same title as the musical – the "Phantom of the Opera".
The Phantom of the Opera
Date: 24 April - 8 June 2019
Venue: Sands Theatre, Marina Bay Sands
Kurios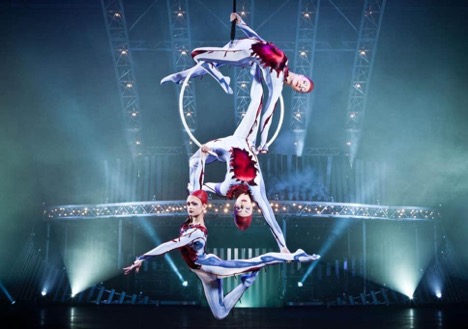 Source: Independent
Celebrating the greatest inventions of the 19th century, Cirque du Soleil returns with Kurios. Get ready to be transported into the Curio Cabinet of an ambitious inventor who defies the laws of time, space and dimensions and marvel at the gravity-defying and magical acts of the circus. Catch the world acclaimed touring show from now until 4th August. Plus, DBS cardholders and M1 subscribers may enjoy up to 15% discount off tickets!
Date: 6 July - 4 August 2019
Venue: Bayfront Avenue
Whether you choose to go high fashion, return to childhood or indulge a musical or two, share the joy with your partner with these artsy activities. You know the saying – two is better than one!