Contemporary Communal: Unveiling Goldheart's First Open-Concept Store
2019-03-12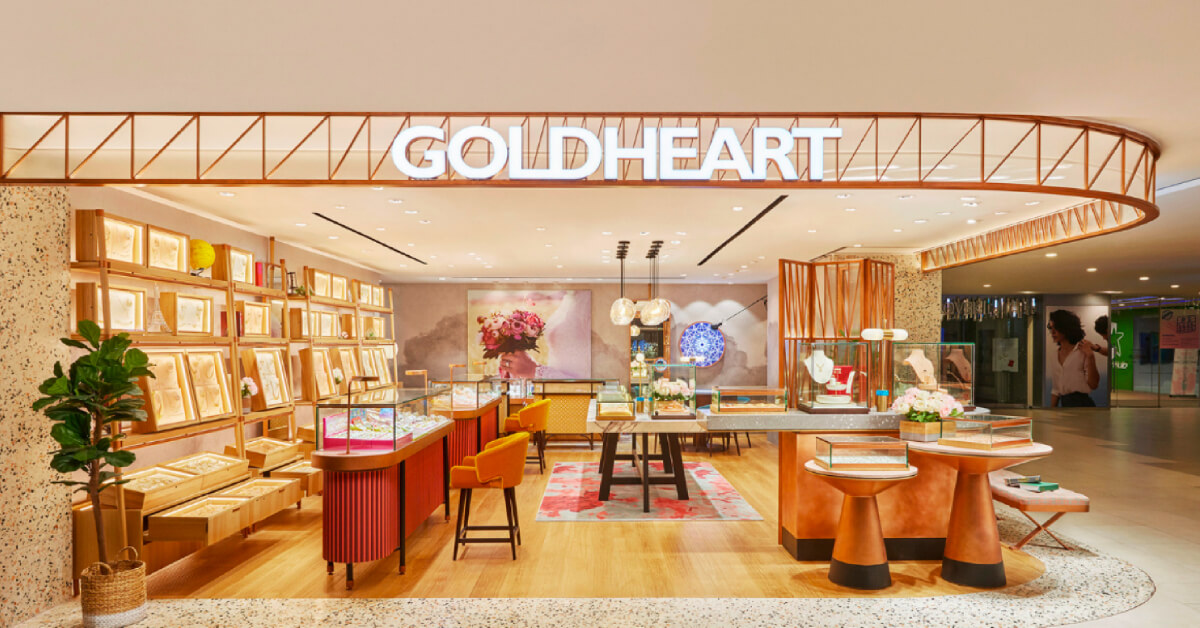 A familiar name in the jewellery business, Goldheart Jewelry has, with the recent launch of its first open-concept store, taken a modern approach to its retail business. Designed to mimic a contemporary living space, the store is inspired by the theme, contemporary communal.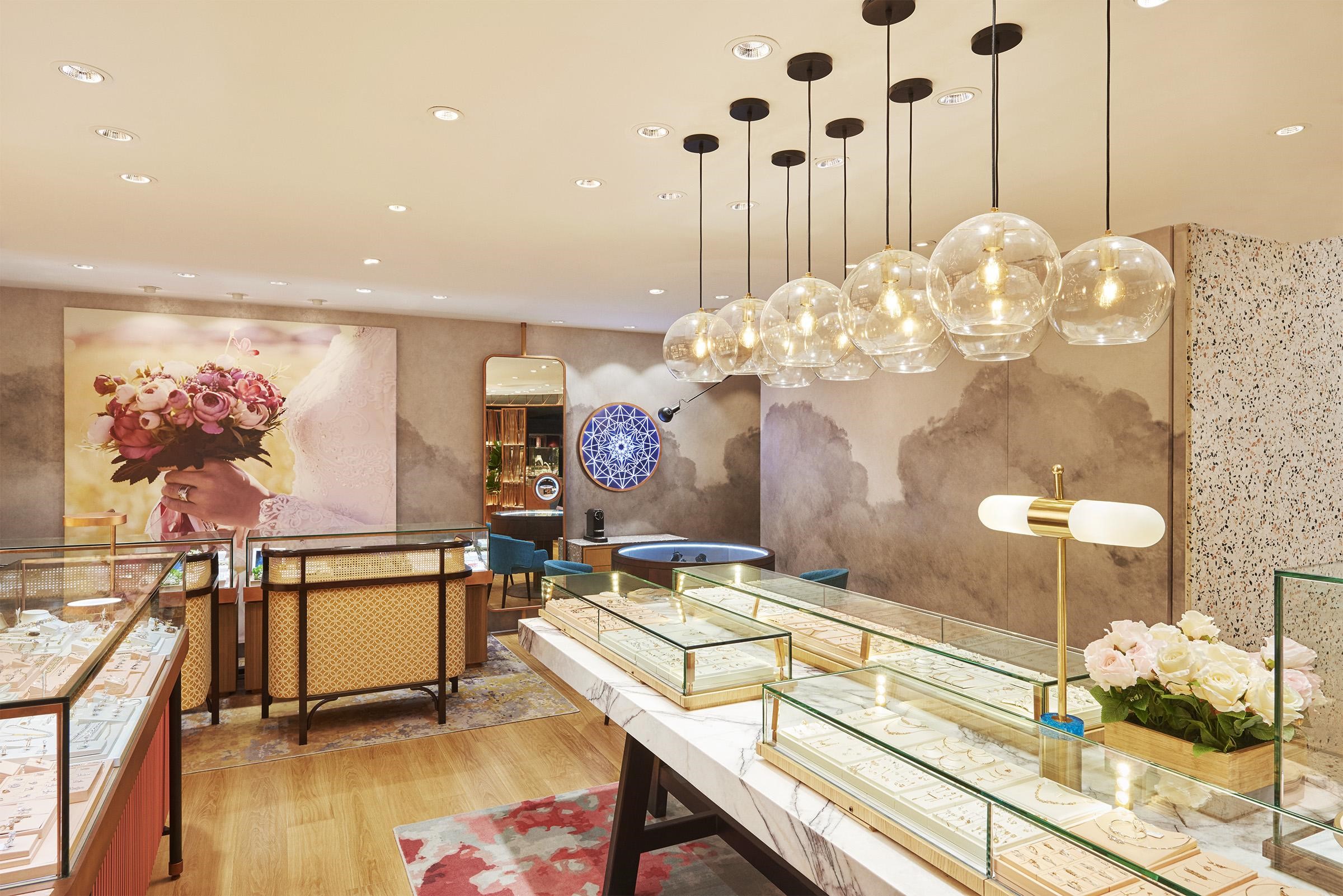 A first for the jewellery retailer, the store is a reimagination of the relationship and experiences the company strives to form with its customers, where Goldheart Jewelry hopes to evoke a sense of familiarity amongst shoppers.
Dedicated to cater to the needs and shopping experience of its shoppers, each detail has been taken into consideration, ranging from the store's colours to textures to the lighting and viewing angles of the jewellery collections.
In line with its theme, the store is home to one-of-a-kind features, including The Great Foyer, Library of Gold and The Communal Table. Every aspect of the store and its features are designed to make the purchasing journey a more positive experience by encouraging more interaction between shoppers and its jewellery collections.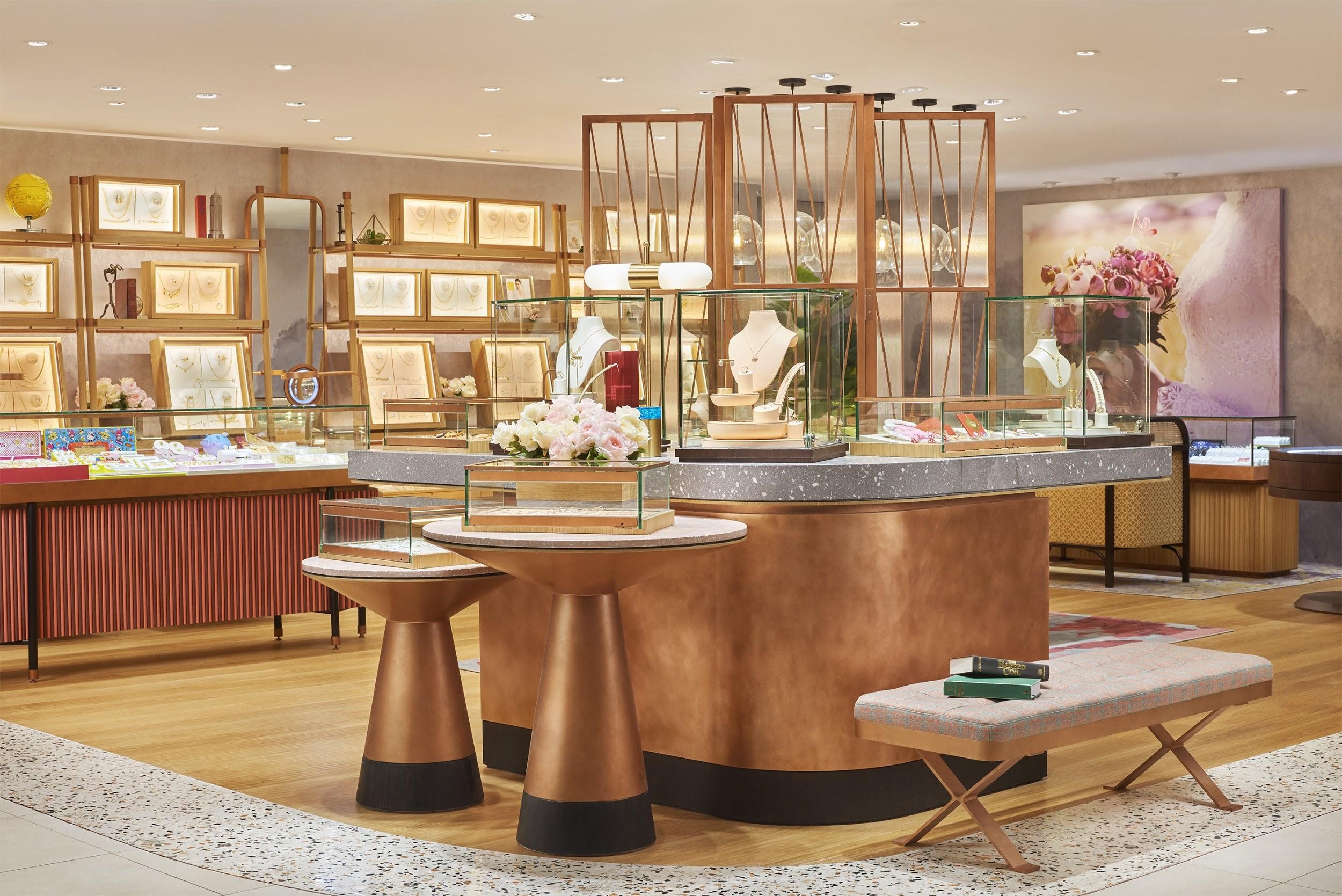 Emanating a sense of familiarity, The Great Foyer does away with the concept of traditional jewellery shopping. In complementing its contemporary living room concept, the Foyer is decorated with everyday pieces of furniture such as dressers and settees, which serve as display stands to highlight the jewellery on display.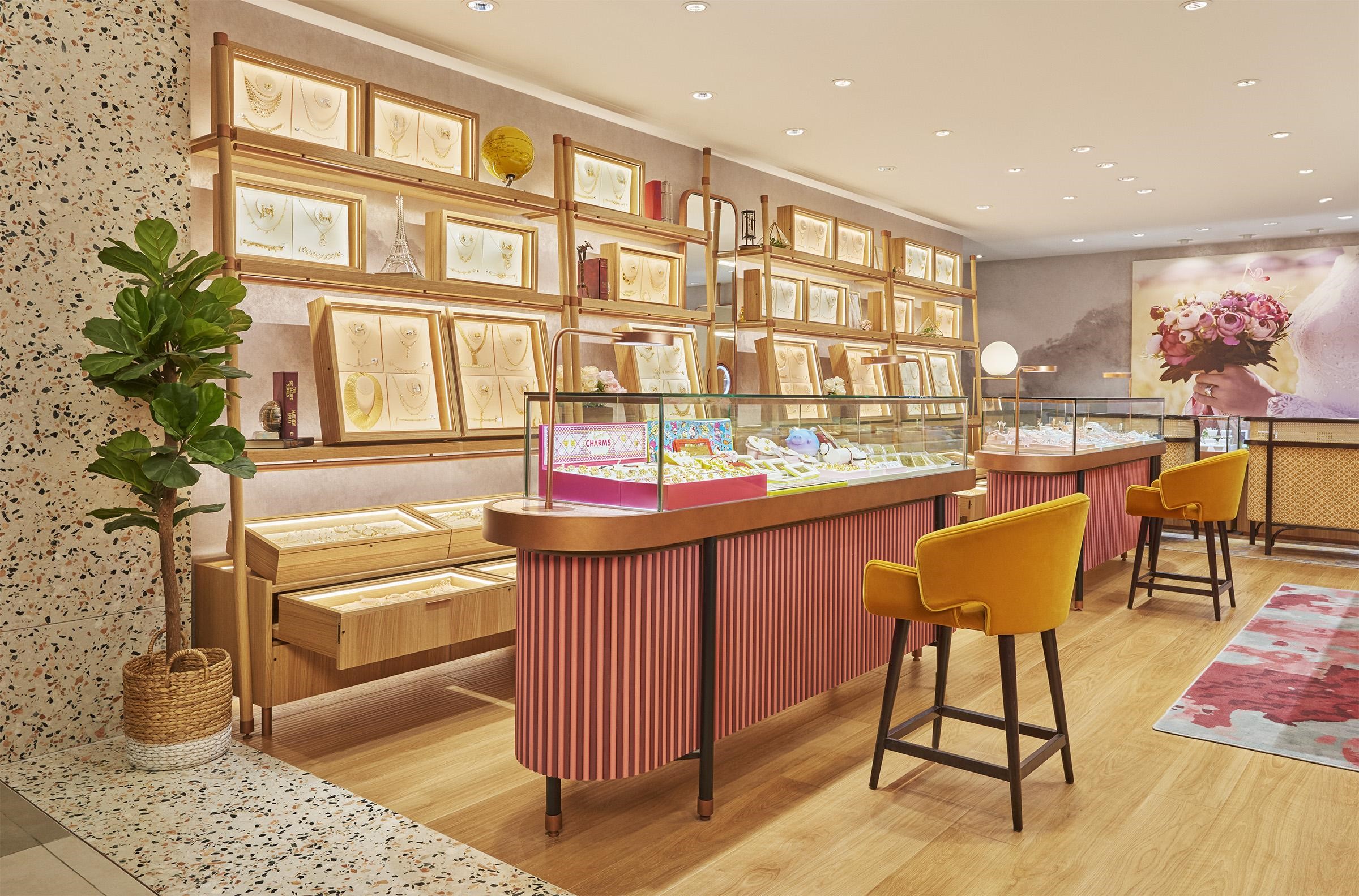 The Library of Gold on the other hand, is designed to be chic and welcoming. With rows of shelves and drawers, this space resembles a home library. Instead of books, the shelves and drawers are filled with the retailer's signature 916/999 gold. Special attention was also given to the lighting and viewing angles to stimulate visual excitement and encourage interactivity. Customers are also free to admire the jewellery on display within the drawers.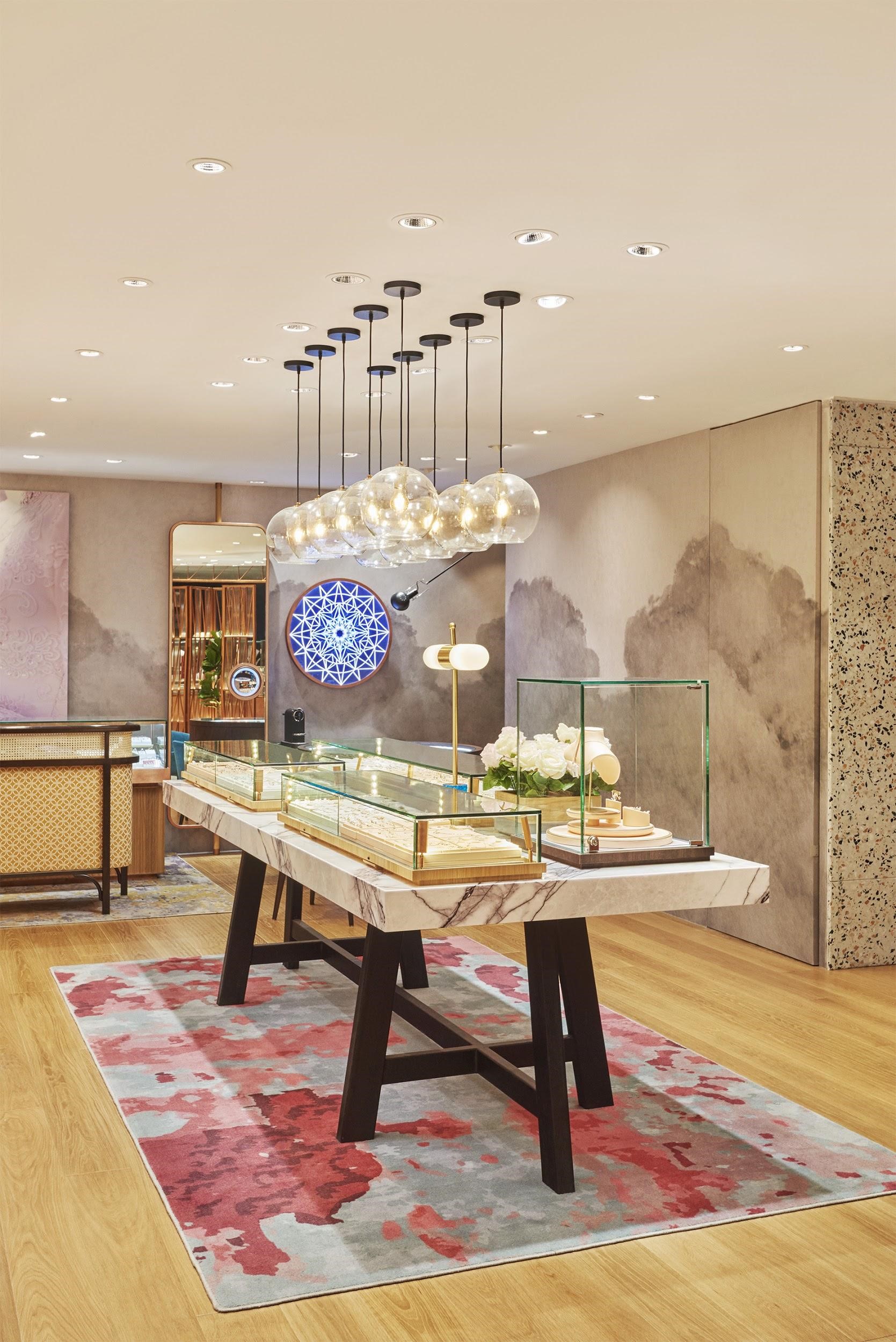 With a concept similar to that of a dining table, The Communal Table is fashioned to better the flow of the shoppers' journey, as well as displaying the brand's gold and gem collections. Casual yet elegant, the Communal Table invites shoppers to take a closer look at the precious stones.
Apart from these hallmarks, customers can expect more interactive and casual spaces at Goldheart Jewelry's contemporary communal store for a one-of-a-kind experience.
In celebration of the store's opening Goldheart Jewelry will also be debuting new designs from NANIS, an Italian fine jewellery label, and Sanrio Characters collection featuring 14K white and rose gold with diamonds and pink sapphires.
Whether you're shopping for an engagement ring or anniversary gift, you can shop for your desired jewellery with complete ease and comfort at Goldheart Jewelry's open-concept store!
Goldheart Jewelry (Contemporary Communal)
www.goldheart.com
Plaza Singapura, Orchard Road, #01-30,
S(238839)
Goldheart Jewelry
Rating:

Address:

55 Ubi Ave 3, Aspial One Lvl 4, Singapore 408864

Phone:

3129 7488

Fax:

6841 1589