Four Decoration Tips for Your Outdoor Wedding
2018-02-06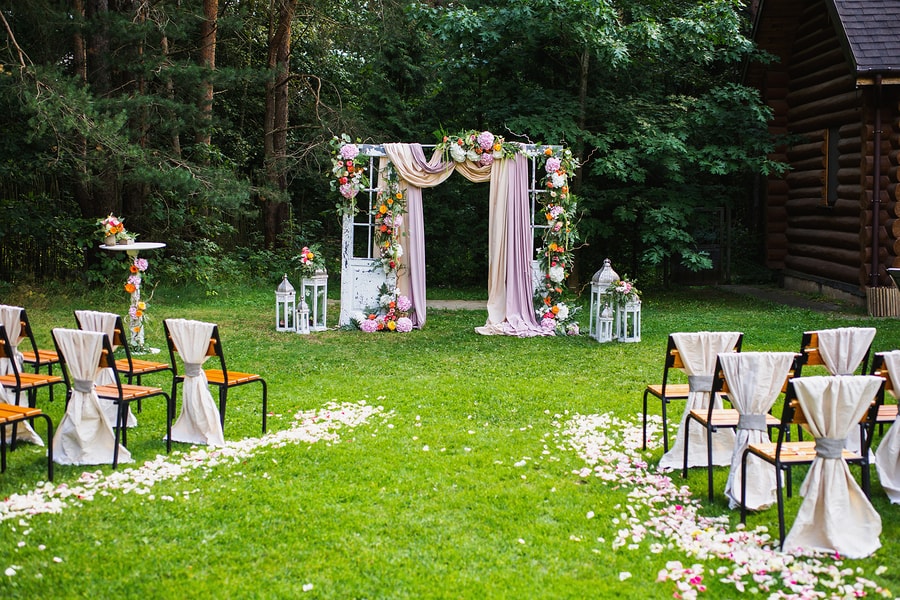 From a garden wedding to a beachfront reception, outdoor weddings have become increasingly popular amongst to-be newlyweds. With the option to now customise the look of your wedding location, how exactly should one get started on wedding decorations?
Whether it's creating the perfect atmosphere or going into the details, listed below are a list of decorative ideas that we think you'll find useful for your outdoor wedding.
Get whimsical
With candles and fairy lights, simply line the edge of the aisle to create the ultimate whimsical atmosphere for the nighttime look. Better yet, decorate the nearby greenery with a string of lights to add a touch of magic to your outdoor wedding.
Floral power
Think magnolias, lilies, roses and hydrangeas – not only will they give the venue a pop of colour, flowers are also a creative way of adding some warmth to your wedding. Plus, with the rising trend of round flower arches, there is no better time to expand your creativity with beautiful flora.
Get creative with your centrepieces
Complimenting the sunset with some gorgeous centrepieces by using mini votive candles, pillar candles or even lanterns as centrepieces. Otherwise, flowers in cylinder vases will also make for simple yet elegant additions.
Having an outdoor wedding is exciting, beautiful and loads of fun. There are many possibilities when it comes to setting up the perfect venue for your wedding. If you wish to look for more decoration ideas, check out our wedding website for a comprehensive portal of wedding tips and vendors. Be inspired and make your dream wedding come true with our endless resources now!