Gorgeous Gowns: Unique Wedding Dress Inspirations
2018-10-14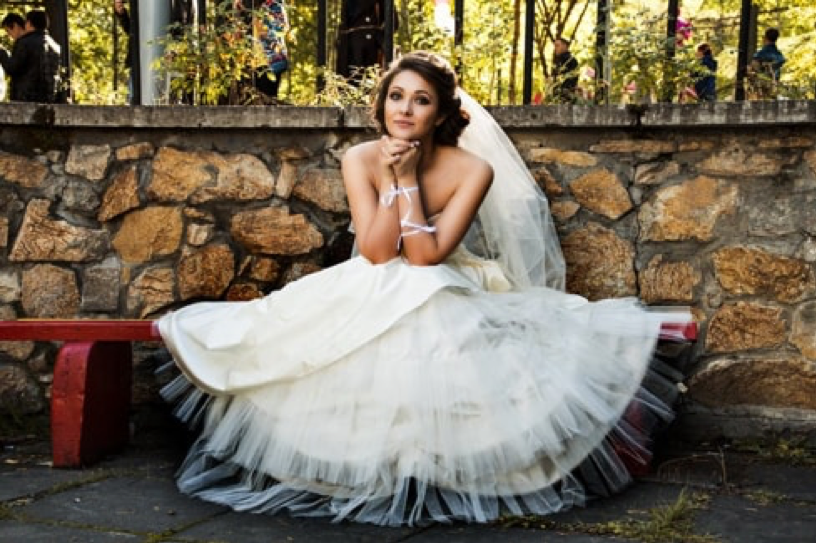 Source: Pexels
If you've got it, flaunt it – but how exactly does one tread the line between classy and sleazy? From illusionist necklines to bareback gowns, here's a guide to choosing the perfect glamorous gown.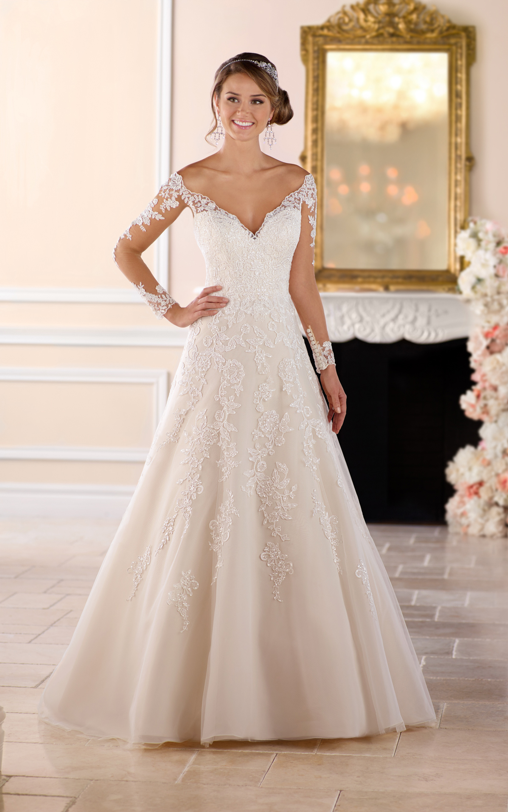 Source: Essense Designs
If you are going for a modest yet alluring look, a sleeved gown featuring a sweetheart neckline may be the perfect dress for you. The A-line skirt will hug your curves perfectly, while the lace detail and embroidered sleeves also add a layer of sophistication to the entire look.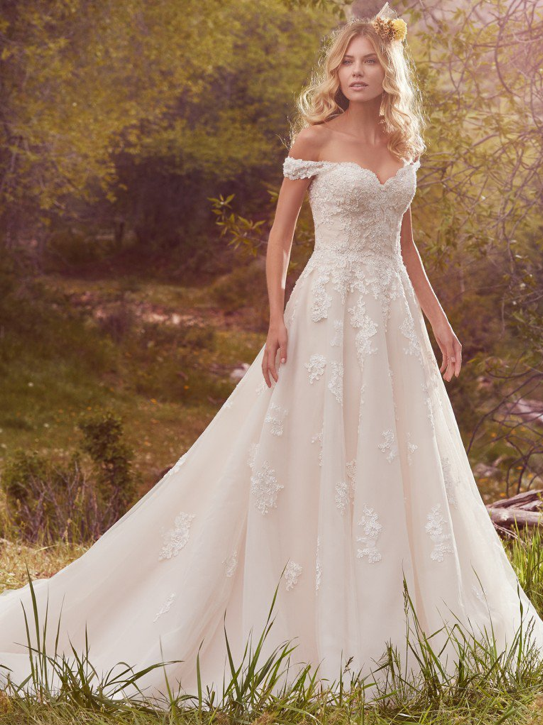 Source: Kleinfeld
This wedding gown from Kleinfeld gives off a dreamy yet sleek vibe – one that may be more popular with the convserative brides. Off-shoulder weddings have been in trend for the past few seasons, and is here to stay after Meghan Markle's iconic off-shoulder wedding dress. The princess cut dress is bound to make you feel like royalty at your hotel wedding banquet!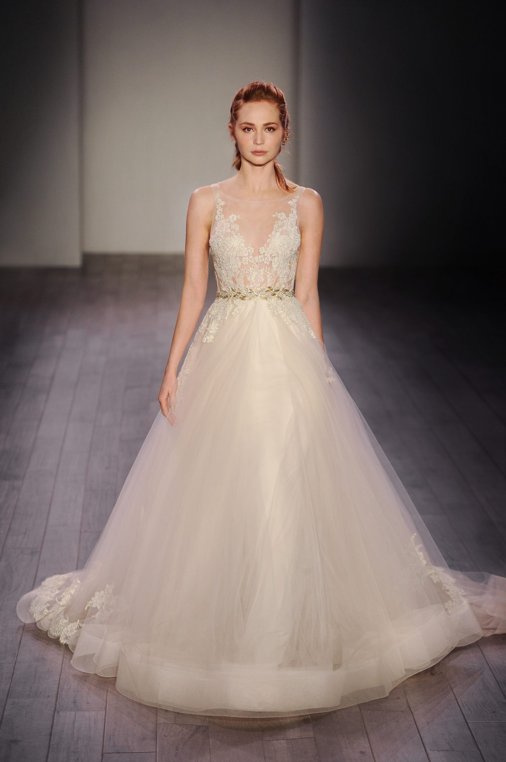 Source: Kleinfeld
Don't be fooled by its seemingly plunging neckline, the gown features a mesh top, that reveals and covers up at the same time. A special feature about dresses of this sort is, the mesh layer allows you to add an intricate lace layer over it. If you're looking for a dress with an X-factor, this may be it.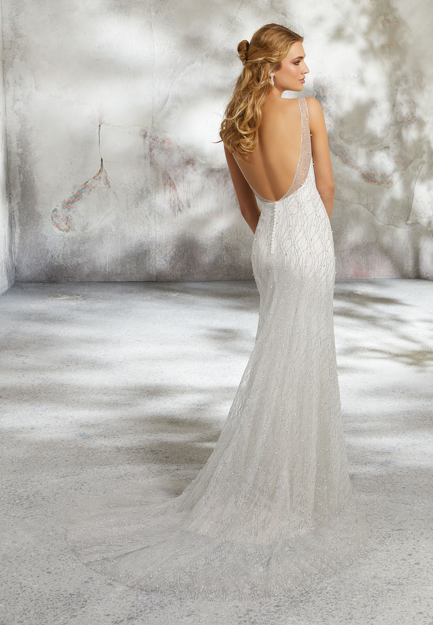 Source: Mori Lee
Forget about the neckline, it's time to bring sexy back! This backless gown by Mori Lee allows you to be subtly sexy. Cover up all you want in front, but wow your guests when you twirl around during your first dance at the wedding ballroom. Opt for an updo or a half-updo to complement the style, with minimal jewellery to avoid any distractions!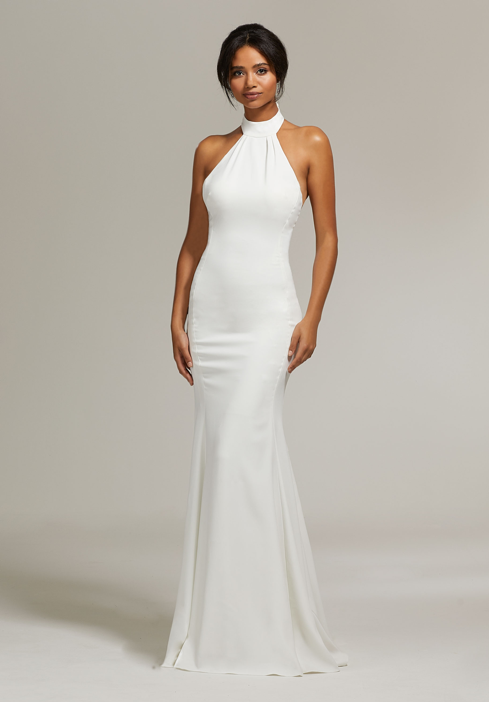 Source: Mori Lee
Halt it like it's hot! The trick to looking sexy with a high neckline is to choose a skirt with a mermaid cut. This allows you to show off your figure without being too revealing. After all, it is always good to have a sense of mystery and leave some things to the imagination. Don't forget to engage a wedding photographer to capture all your best angles!
When wedding dress shopping, be sure to scour through all the wedding shops and bridal studios in town for some inspiration. Also, feel free to consult the professionals at the bridal studios – they'll be more than glad to help!