Jewellery Pieces To Complement Your Wedding Outfit With
2018-02-16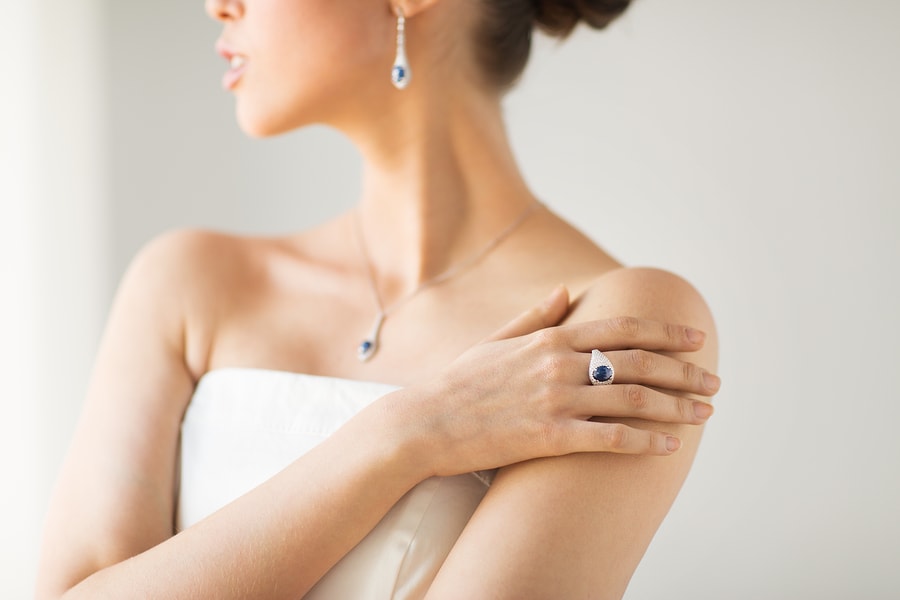 Gown? Check. Hair and make-up? Check. Shoes? Check. All that's left now is to elevate your wedding outfit with some bling.
For those who don't usually accessorise, the process of choosing your jewellery can be pretty daunting. Besides pairing the different pieces, you have to ensure that they accentuate your features without actually overpowering the dress.
From earrings to bracelets, here are some factors to take into consideration before you get your bling game on.
Colour coordination
While gold or platinum jewellery are ideal for white gowns, gold jewellery will tend to stand out more when paired with ivory/off-white coloured dresses. If you're a fan of rose gold jewellery, you'll be glad to know that the colour complements most gowns.
Necklines
From v-necks to halter tops, each neckline will consist its distinct features. While a v-neckline will not require any neckpieces, a sweetheart neckline will go well with one. If you are unsure of the required accessory, simply seek some advice from the gown consultant from your bridal boutique – some may even offer you some sample jewellery to go along with your gown, for you to get a sense of the whole outfit.
Hairstyle
If you've opted for an up-do, simple studs will do well to complement your outfit. On the other hand, avoid high statement necklaces as they may overpower your gown. Letting your hair down on your special day? We'd say to go bold with necklaces that are paired with studs or forego neckpieces and don some statement earrings instead!
Different Jewellery Pieces
The jewellery you decide on should complement all the above features.
Earrings vary from small studs to large elegant drops. A bride going for a simple and elegant look should go for studs. They are also perfect for a bride with an up-do or a one-shoulder/off-shoulder gown. Drops, on the other hand, would be ideal for anyone wearing strapless gowns or illusion necklines.
The choice of neck accessory depends on the earrings and the gown's neckline. Pair your strapless/low-cut gown with a statement necklace, or opt for some bold earrings and a short neckpiece!
Though it is uncommon for brides to don on a bracelet, that doesn't mean it should be avoided. An interesting choice of arm-candy, bracelets best complements strapless and v-shaped gowns. Do consider wearing the bracelet on your right hand, to divide the sparkly attention between your arm accessory and ring.
As it is your special day, do avoid any piece of accessory that you're not comfortable with. Check out a wedding website and shortlist some potential jewellery shops to visit. These jewellers will help you choose the ideal match for your wedding gown and offer you more information on wearing jewellery on your wedding day.