Hosting A Memorable Wedding Reception
2018-01-12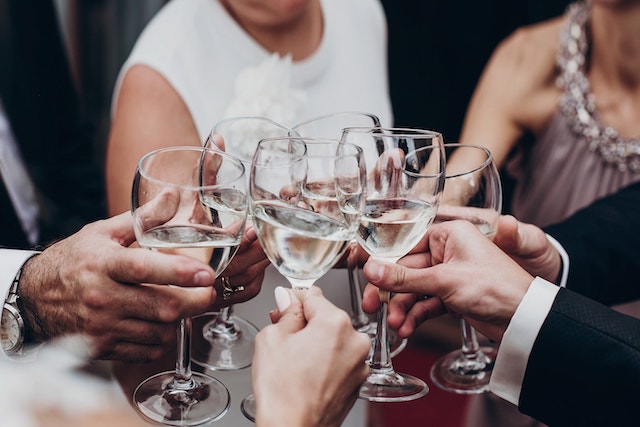 Your wedding reception will be one of the biggest celebration of your life! Not only are you celebrating the start of a new journey, but you are also celebrating it with the people that matter the most to you.
With that in mind, you would definitely want to host a wedding reception that will be as memorable as possible for both you and your guests. There are various ways for you to host a wedding reception. However, for it to truly be memorable for your guests, it will depend on the experience that your wedding can offer them!
Here are some things for you to consider incorporating into your wedding to provide your guests with an unforgettable experience.
Photo Booth
In this day and age everyone loves a photobooth, especially if it provides instant photo strips. This is a sure way to win your guests' hearts and can also double as a wedding favor! The photobooth will not only allow guests to let loose and take countless photos, it will also serve as a reminder of your wedding day and the moment of fun they had when taking the photos!
Personalised Wedding Favors
Instead of the traditional pre-prepared door or table gifts, stand out from the crowd by allowing your guests to create and personalise their own wedding favor! This gives your guests an option to choose how they want their favor to look like and it also provides them with a unique experience that will surely make your wedding a more memorable one!
Unique Venue Decoration
With the right venue decoration, your wedding can be the talk of the town. It does not have to be drastically different or elaborate. Sometimes, even simple personalised touches to your decor is the key. For example, the usual floral centerpieces can be replaced with more personalised items like photos of you and your partners at different stages of your life and relationship or a fact sheet containing interesting information about yourselves at each table. Just about anything can work, depending on how you choose to put it all together!
DIY Stations
DIY Stations are a treasure trove of fun and experience for your guests! Not only do they get a hands on opportunity, but they are also able to customise the items to a certain extent. There are various forms of DIY stations that you can consider including in your wedding. Some examples are, Temporary Tattoos, Ice Cream Bar and a Chocolate and/or Candy Bar.
Incorporating Culture & Tradition
Living in a multi-racial and religious society, we might be familiar with most of the cultures and traditions that each race and religion has. However, that should not stop you from including it in your wedding, especially if it is in a creative way! For example, instead of the usual cake flavors, add a twist by ordering a durian flavoured cake. Another example is, if you are having an Indian or Malay wedding, include a Mehendi/Henna station for your guests to get simple henna designs. If you are having a Chinese wedding, have a DIY red packet station where your guests can design their own packets. Your guests can also choose to use this as their red packet to you, giving them a chance to stray away from the usual red packet designs. This might also help you to further appreciate your traditions and culture.