How-To: Choosing a Wedding Photographer
2018-08-17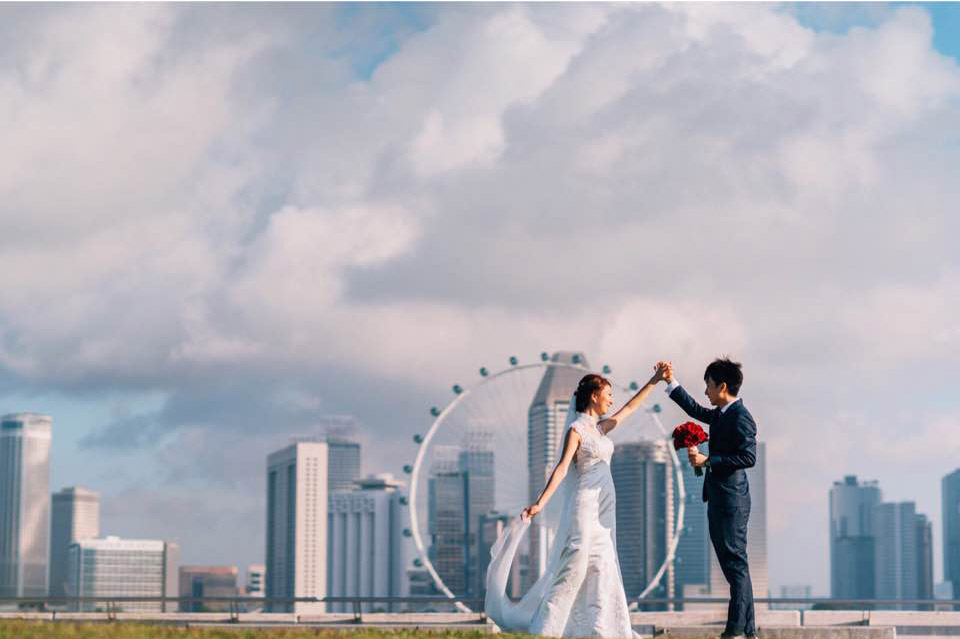 There's nothing like having wedding photographs and videos to look back to, and there's no denying the huge role that wedding photographers and videographers play. This makes it crucial to select and work with people that are on the same wavelength.
Similar to the process of selecting wedding vendors, it's always best to do your research before engaging one. While the professionals are there to do the hard work, ensure that they have a clear understanding on your expectations on factors such as your must-have shots, preferred angles and an idea of how you envision the end result.
While this might take up more time, it'll definitely be worth the extra effort. Before narrowing down your choices, keep these five considerations in mind as you search for your wedding photographer or videographer.
Portfolios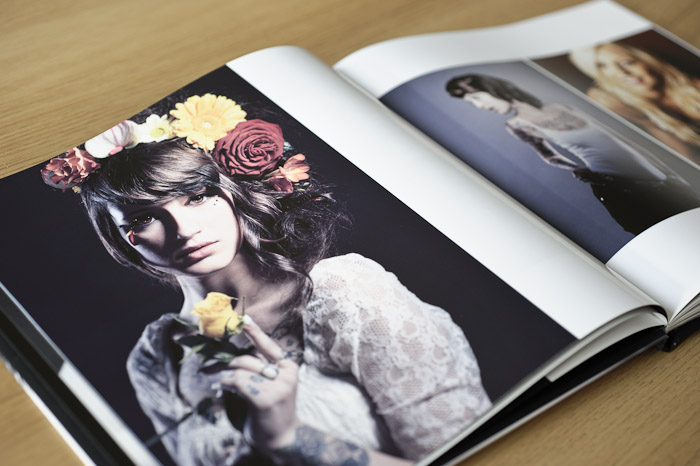 Source: hamstech
To get an idea and understanding of the photographer's style, skills and specialities, look through their portfolio. A portfolio is a compilation of their past works and it will help you picture what you can expect from them. Remember to look through both online and offline portfolios as the different mediums. This will also help you form ideas for what you're looking for in a wedding photographer or videographer.
Budget
It's important to look for photographers or videographers that you can afford. While you might get carried away in all the pretty pictures, remember that those are the results of skills and hard work. If you've decided on your style, concept or theme, source out photographers that specialise in them and narrow it down to those that are within your budget. However, if you're looking at a vendor who's above your budget, try negotiating the terms and settle on a service that you can afford.
Some factors that affect the cost of photographers are, manpower required for the shoot, duration, equipment needed during the shoot and the end product such as a wedding day video or photo album.
Customer reviews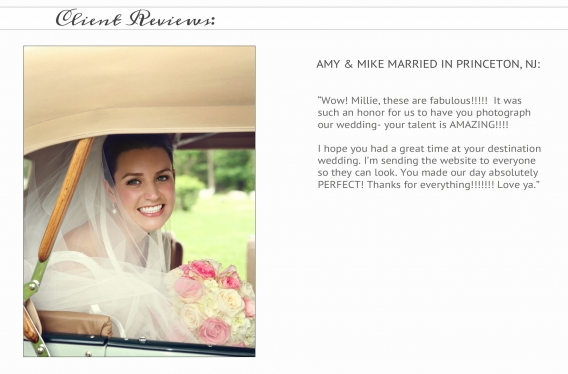 Source: MilliBPhotography
If you're impressed with their work, before rushing to sign them, check out their reviews. Usually, customer reviews on their social media sites or on their website are honest opinions based on their personal experiences. Looking through this will also help you understand the quality of their customer service and if they are able to deliver what they have promised.
Expectations
While you might not be able to carry out this step during your research stage, do remember to clear this with the photographer that you have chosen. Find out their own terms and conditions and what their wedding photography package entails. This is to ensure transparency and for the both of you to be on the same page. For example, you shouldn't assume that your photographer will edit and hand-over every shot taken.
Keep these considerations in mind as you search for the perfect photographer for your wedding. Once you've found one that meets all your expectations and checks these considerations, do take the time to meet up with them personally as well. Remember, having the right photographer and videographer is crucial in ensuring you're left with amazing memories to look back on.
Facebook thumbail image from Dayre.