Justin Bieber and Hailey Baldwin: Is There A Right Time To Say I Do?
2018-07-11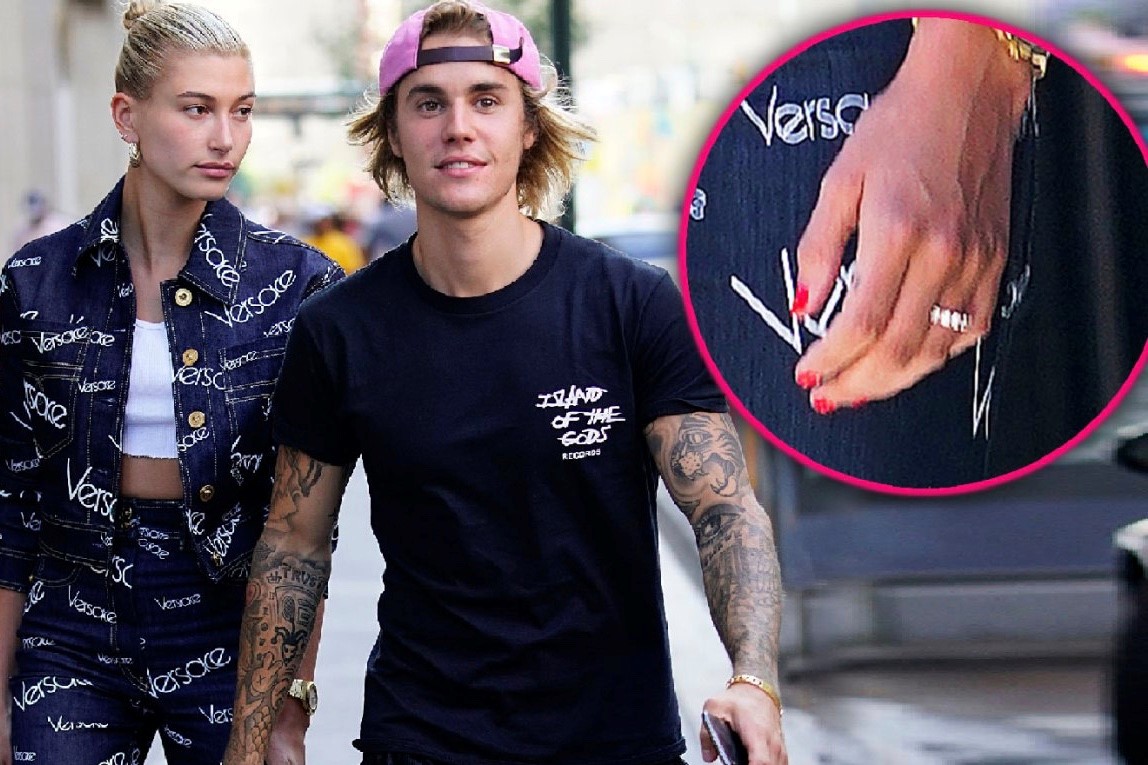 Justin Bieber and Hailey Baldwin are officially engaged! The 24-year-old singer proposed to 21-year-old model Baldwin during their trip to the Bahamas, and she said yes to him and his stunning engagement ring. The couple shared their joy over on Instagram, with Bieber launching into a gushy and romantic caption, declaring to Hailey (and the rest of the world) that she is "the love of my life… and I wouldn't want to spend it with anybody else".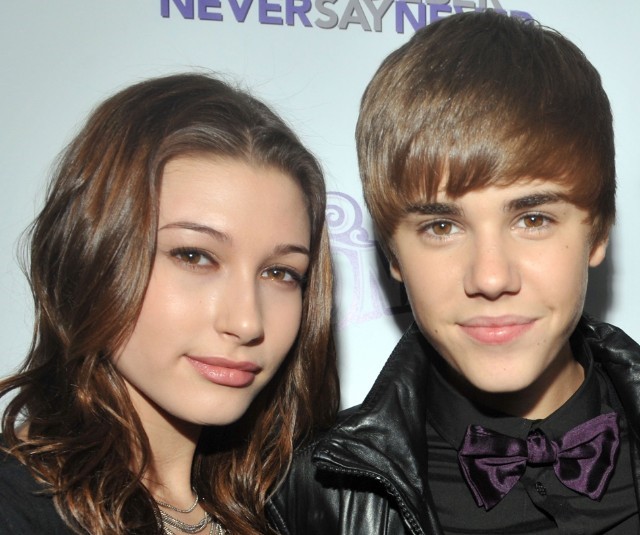 Justin Bieber and Hailey Baldwin in their youth.
Source: Stereogum
As it is with many celebrity couples, Bieber and Baldwin's love story is an interweaving of many events that have spanned over the past nine years. The duo first met back in 2009 when Hailey's father, actor Stephen Baldwin, introduced the then-bright-eyed, reserved teenagers to each other. Over the next couple of years, their relationship grew from friend to fling and now, to future spouse.
However, one can't help but think of Justin Bieber's other famous on-again, off-again ex-girlfriend, Selena Gomez. Their relationship was drama and tension-filled, and often the talk of the tabloids. The couple would go from fiercely protecting each other's privacy to airing the dirt on interviews and talk shows, and the hurt ran deep enough for Bieber to have inspired many a heartbreak ballads from Gomez. To the public eye, their relationship was a destructive and toxic drug that no one could keep an eye or ear away from, and it was in fact only this March that their "on again" status dissolved into yet another split. With Bieber proposing to Baldwin just a few months after his breakup with Selena, we ponder about marriage, proposals, and whether there is truly a "right" time to say "I do." We've gathered our thoughts for a short heart-to-heart, so grab a cup of coffee, snuggle down and read on!
Intentions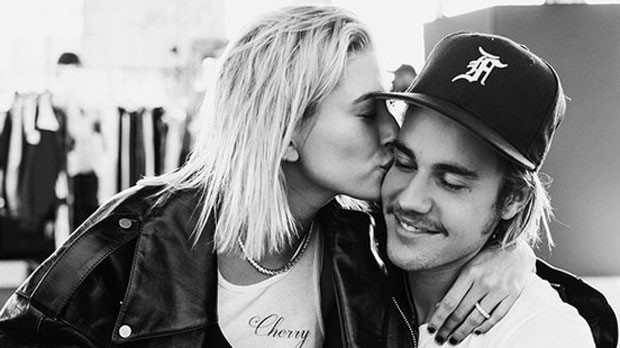 Source: CP24
Some may say that if you love a person and your heart tells you they're The One, then its best to start forever as soon as possible – why wait a couple more years to get married? Taking JB and HB's example as an opportunity to reflect on relationships and marriage in general, we've concluded that the timeframe of dating really isn't the most important factor, but intentions are.
If two parties come together intending to work towards a marriage in the future, it speaks of a certain level of expectations and commitment that defers from puppy love that is often self-gratifying, and focuses on the fun. A relationship birthed from solely romantic feelings would soon be stripped down to its rocky foundations once these feelings fade (and trust us, there will be times when they definitely would!), leaving couples with the question, "Who am I dating, and why am I with them?" However, when two people get together with willingness to compromise and to spend more time building a deeper understanding of each other instead of merely having fun, a stronger bond can be forged in a shorter span of time, and whether 21 or 30 years of age, they may feel ready for marriage.
Justin spoke to GQ in 2016 about his relationship with Baldwin, and also his past girlfriends: "I don't want to feel like the girl I love is an added responsibility. I know that in the past I've hurt people and said things that I didn't mean to make them happy in the moment … So now I'm just more so looking at the future, making sure I'm not damaging them. What if Hailey ends up being the girl I'm gonna marry, right? If I rush into anything, if I damage her, then it's always gonna be damaged. It's really hard to fix wounds like that. It's so hard.… I just don't want to hurt her."
It appears that the Biebs truly did give his future with Baldwin a thought, and realised that he needed to work on himself first. Two years later, we suppose he's grown from the issues he was dealing with and decided that he was ready to take the next step. The key here is to understand that relationships should be about two complete, independent and secure people coming together as a stronger pair, instead of two broken halves searching for the missing piece to fill their need. So forget "other half", we prefer the term "better whole".
Maturity
This leads us to our second train of thought, which is maturity. It doesn't come with age, but as we've mentioned, an acceptance of certain responsibilities and the ability to gracefully deal with mistakes, arguments and shortfalls. The right time to propose should be when you're emotionally healed from past scars and have let go from old flames as well, and we just don't think that a couple of months between his fling with Gomez was enough buffer time to build up to his proposal. Not only had Justin and Selena dated, but they dated a lot, and constantly went back to each other only to break away again.
Ladies, if you need time to observe your future partner, take all the time you need. Perhaps a year between Bieber's breakup with Selena and him proposing would have been a more ideal situation, as Hailey would have had time to see if he was serious with her and truly bidding his teenage love goodbye. Not only that, but jumping from relationship to relationship is never good for any party. People need time to heal, forgive and forget. And we don't think this is an option, but necessary for a heart ready to give again.
Family bonds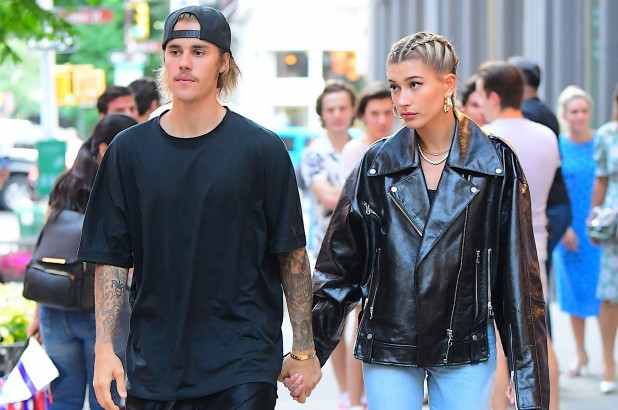 Source: Page Six
One thing we did like was that both Bieber and Baldwin were familiar with each other's families. In 2015, Hailey crashed a Bieber family vacation, and Justin even shared a few photos on Snapchat and Instagram of Hailey hanging out with his younger brother, Jaxon. Prior to the proposal, Justin also approached Stephen Baldwin to ask for his daughter's hand in marriage. Both Stephen and Justin's father Jeremy went onto social media to express their happiness over their children's' engagement, with Jeremy posting on Instagram: "Proud is an understatement! Excited for the next chapter!"
Perhaps this is our Asian roots speaking, but when family takes to our future partners, it makes life that much sweeter. Our families are our support systems our entire lives, and this is one decision of ours that we definitely hope they support us in!
Financial stability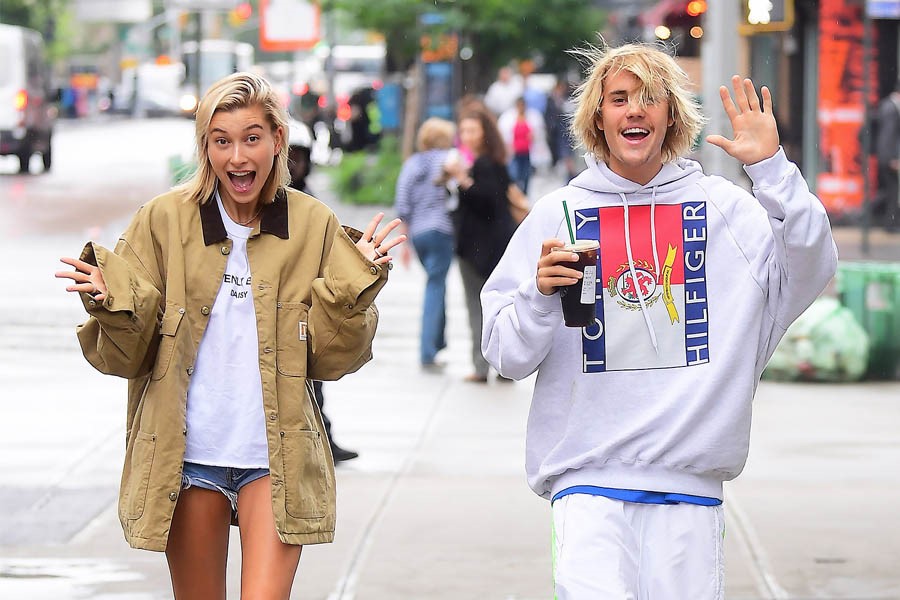 Source: Man of Many
And of course, the ever-important factor for all of us living in Singapore is sustainability and financial planning, and ensuring that both parties have enough savings for the dream wedding, honeymoon and new home renovations! While that may be an intimidating thought for many, we're sure Justin and Hailey have this one down for pretty much the rest of their lives. For the rest of us, a prudent lifestyle and contented heart is the next best thing to ensure a blissful and strong marriage, where both husband and wife can face any problem in life head-on, and hand in hand.
So there you have it, our thoughts on the young couple's engagement, which has been the talk of the town for the past two days. We wish them all the best – and ourselves too! – as we evaluate and gain wisdom, learning from every romantic relationship we can.
Facebook thumbnail image from Awehwolf.