Leave Your Worries at the Door with Andie Ng, Wedding Emcee
2023-01-10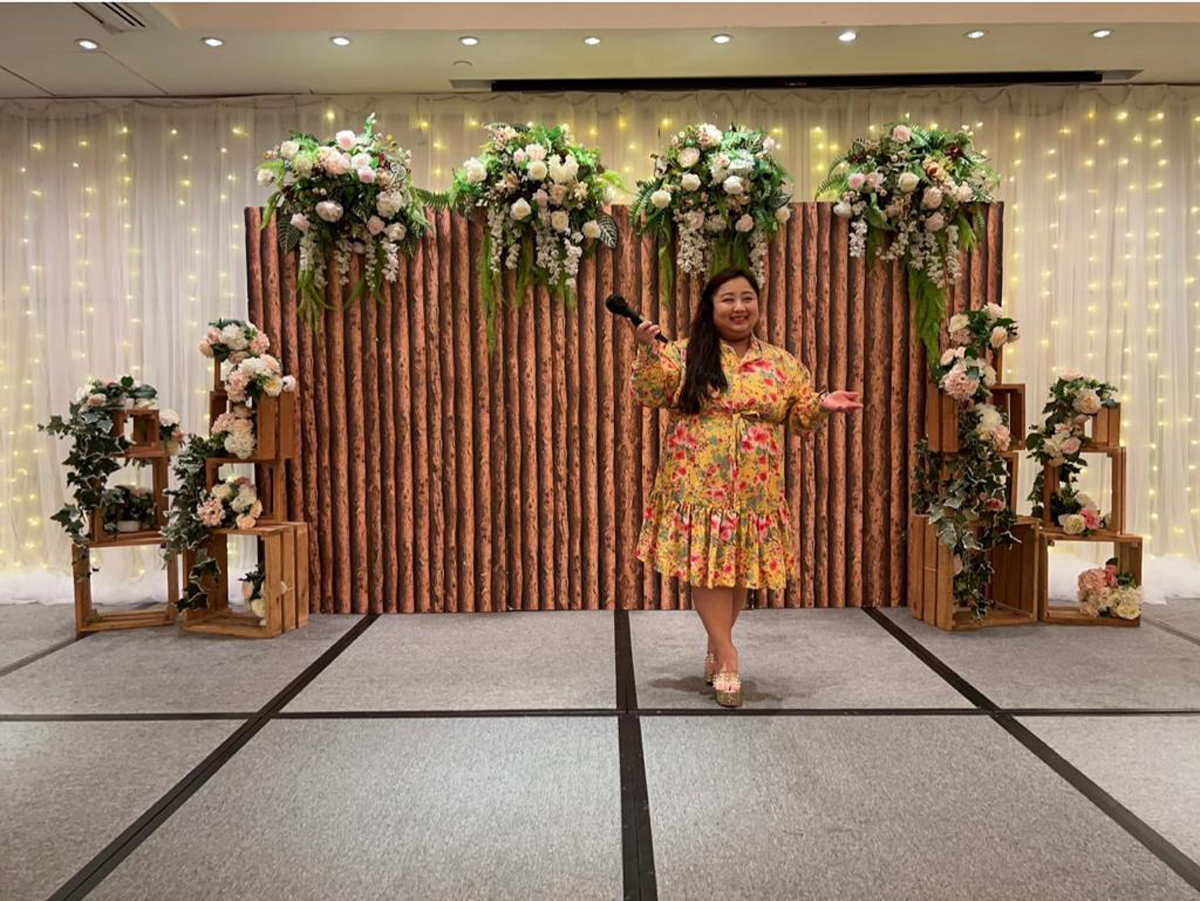 What does the perfect wedding emcee do?
A wedding emcee is the host of the festivities—their job is to keep everything running smoothly, keep your guests and loved ones entertained and ensure you and your partner are the stars of the show!
With that being said, one need not look further for the perfect emcee than Andie Ng: wedding emcee and host maestro!
About Andie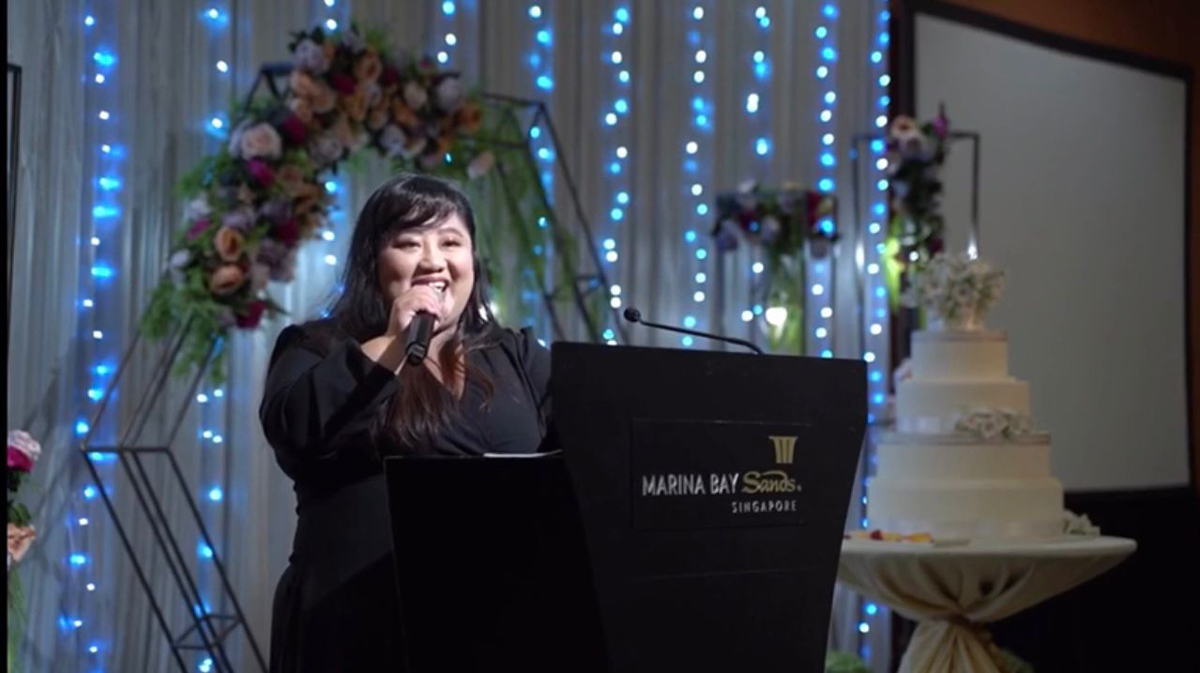 Energetic, passionate and friendly, Andie puts a personal and meaningful touch to the events she hosts for her clients. She's a total people person—her bubbly personality makes it a breeze to interact with your guests and keep everyone comfortable and well-entertained.
She also majored in Chinese in University, and may even mix in Hokkein dialect to keep your guests laughing if you so wish.
Andie has more than a hundred weddings under her belt, along with hosting road shows, d&d events and even her own internet radio show where she honed her impeccable skills. Her style involves truly celebrating her clients and their stories, as well as incorporating the various elements and ideas they have for their dream day into a coherent and seamless program.
Leave Your Worries Behind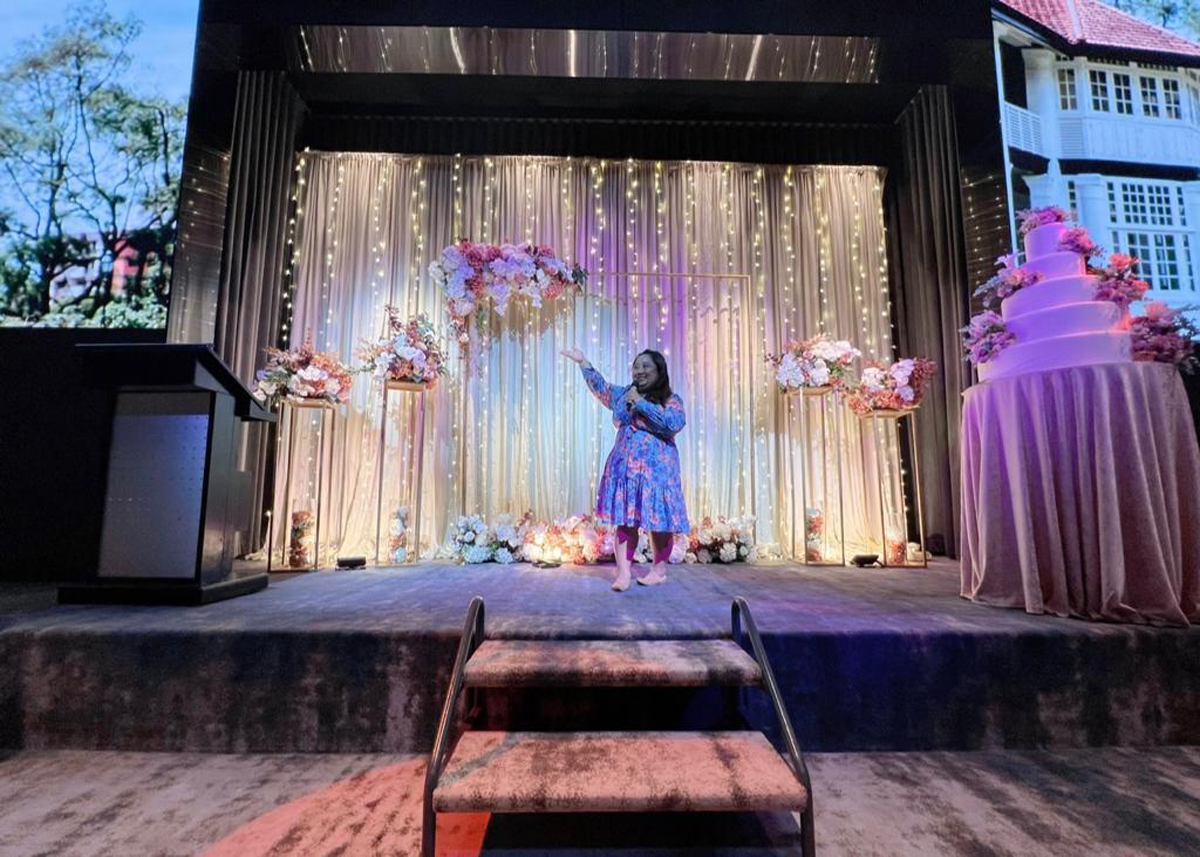 Every couple can agree that planning a wedding can be stressful. There are many little, but powerful decisions to make: What order to plan our events? What songs would we choose for the wedding march?
Thankfully, Andie offers her clients complimentary consultation sessions. With her wealth of experience, planning your programme flow is made easier and more enjoyable. Although everything will be planned to a T, Andie is well-prepared to expertly manage any unexpected curveballs on your big day.
She is willing and able to reconcile multiple various elements you wish for your dream day into a singular, perfect programme for you and your partner. Would you like two songs during your wedding march? How about a video diary compiling messages from your loved ones?
The possibilities are endless! Always willing to go the extra mile, Andie even offers her help beyond hosting your reception and may offer her complimentary services during your solemnisation or tea ceremony events should you wish.
Hosting from the Heart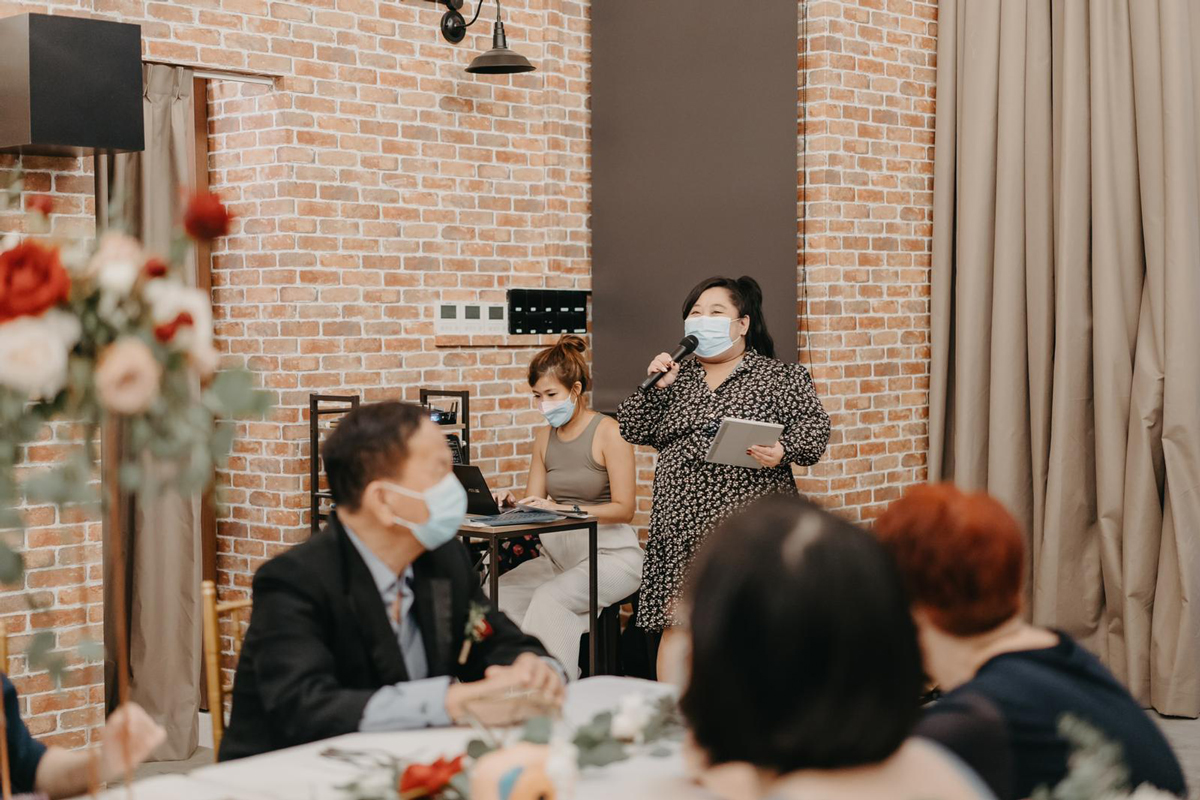 Andie's sincere passion for her craft translates into the work she puts in to make her clients' wedding day all the more special.
She offers affordable price points along with her plethora of support. Memories of your special day are yours to keep forever, so leave it to Andie to manage the little moments so you can cherish and enjoy your wedding to the fullest.
To learn more about Andie and her services, you may contact her at yesiamdee@hotmail.com for more information.
Andie Ng
Email: yesiamdee@hotmail.com
Tel: 91811905
Instagram: @petitemcee