Patson Decor: The Wedding Decor Service to Beautifully Transform Your Venue Without Busting Your Budget
2019-11-08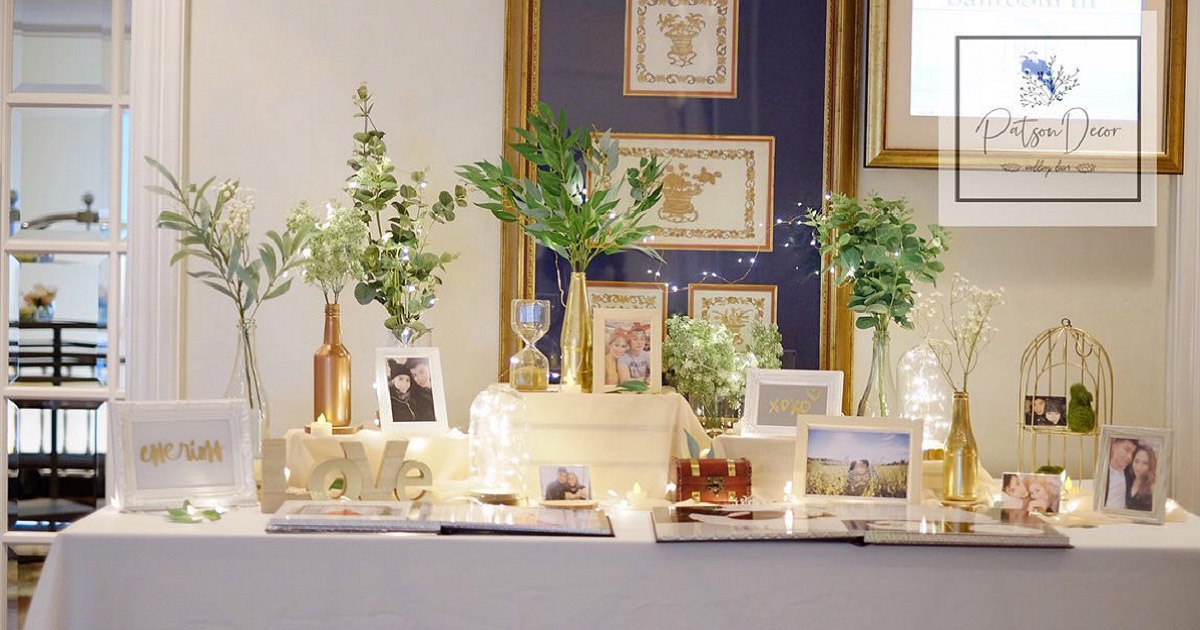 "Beat all constraints!" Patson Decor's inspiring tagline is the way to go for many young couples in their wedding planning stage. Every couple deserves to have a memorable wedding, yet with so many other things to save up for – think honeymoon, new house, and future children – it's hard to splurge on an extravagant celebration without a care in the world.
With an aim to make sure that every couple, no matter their budget, gets to enjoy a special day of their own and celebrate their love with a bang, Patson Decor strives to transform venues into magical spaces at flexible and affordable rates.
Dedicated to doing their best for your wedding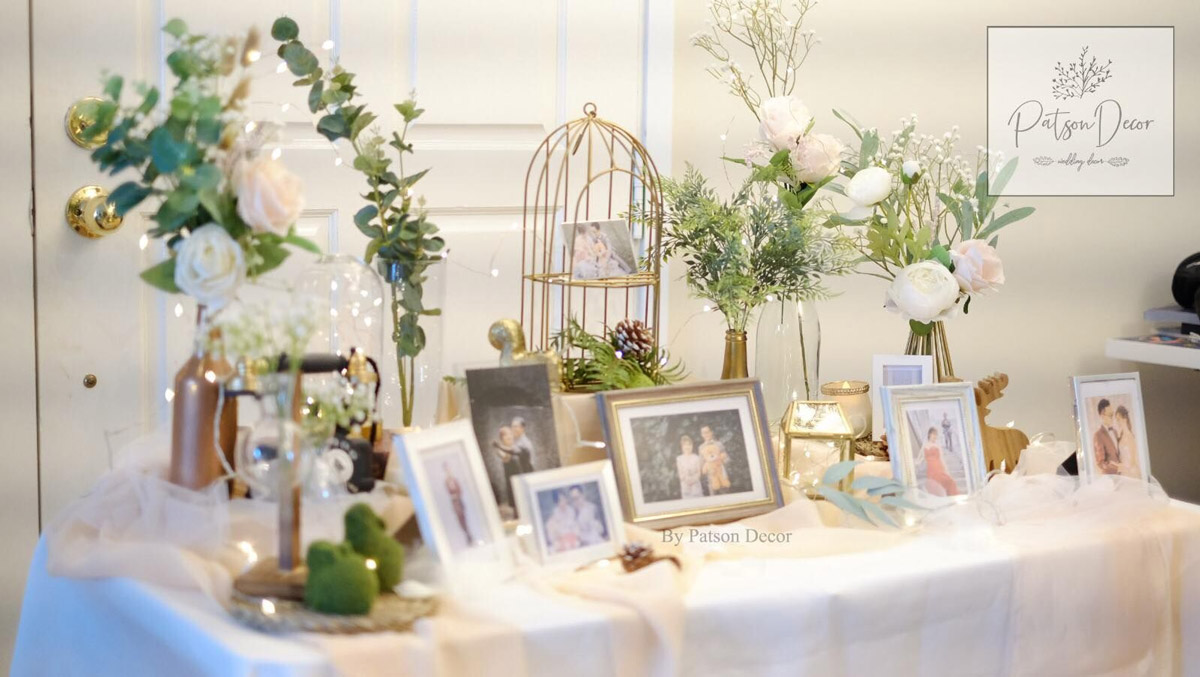 Source: Patson Decor
Taking your personalities, budget, and the venue into deep study and consideration to create your custom decorative pieces, Patson Decor is a devoted team that's willing to listen to all your needs, wishes, and limitations.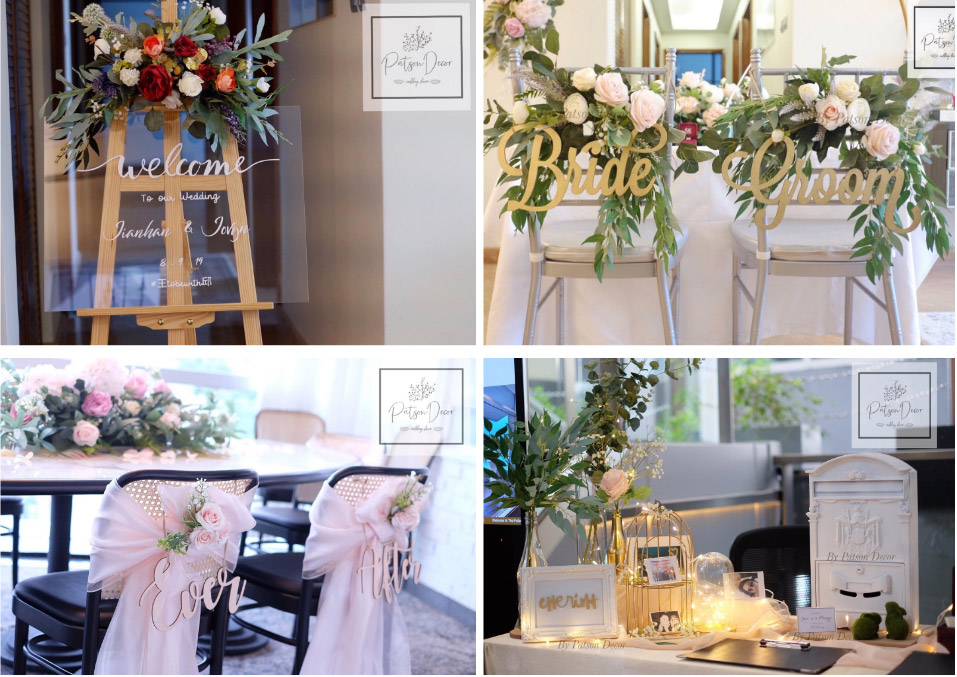 Some examples of the various decor they've done up!
They also go the extra mile to test and ensure that all the props and backdrop look just as good on camera as they do in real life because they understand that all these will be life-long memories. If needed, they provide advice and guidance on how your decor can bring out the best in the venue as well – they are the industry experts, after all!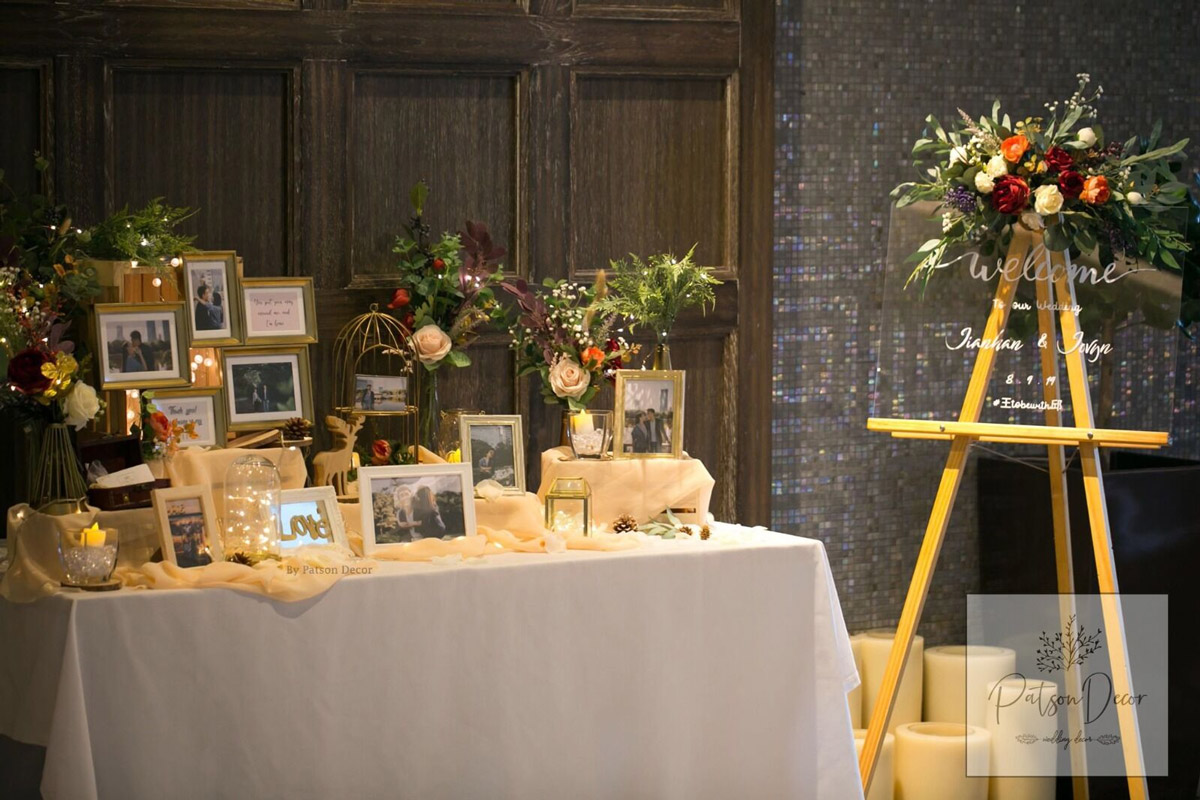 High-quality designs at no hidden costs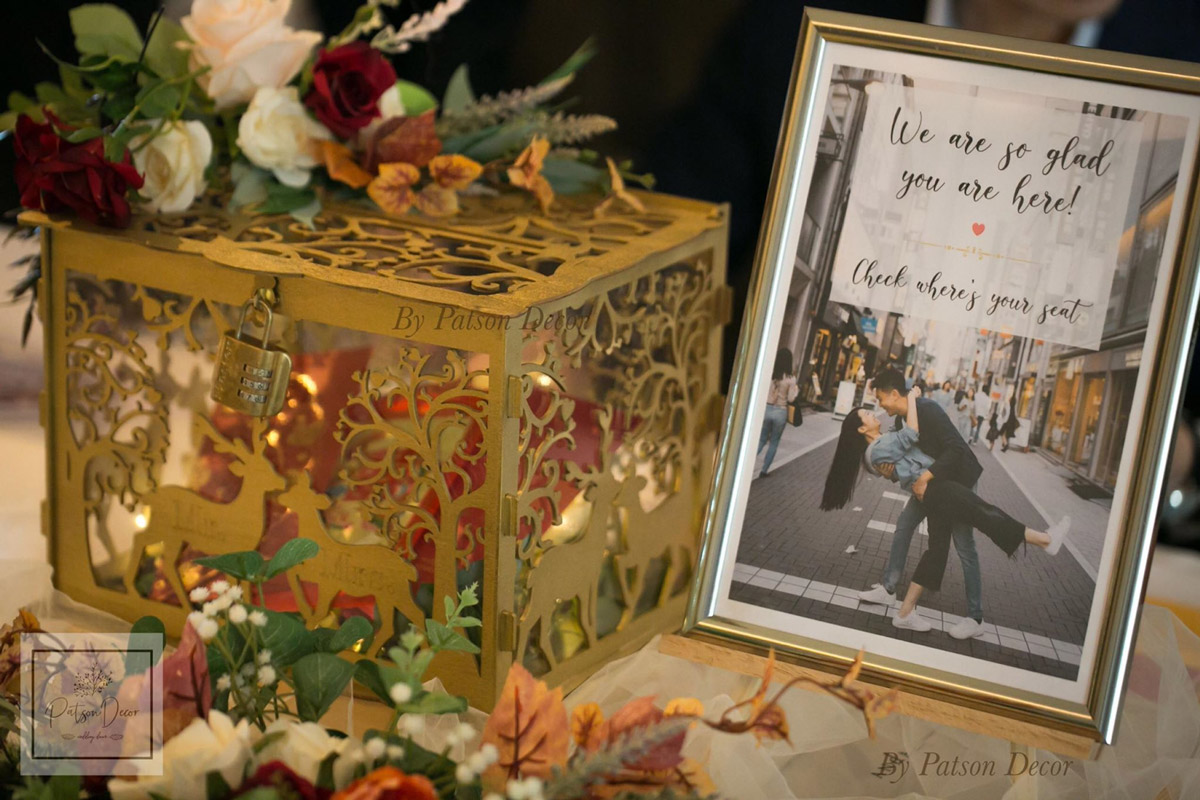 Sincerely here to make your wedding a noteworthy and happy affair, Patson Decor also ensures that there are absolutely no hidden costs involved. Couples will be informed beforehand about anything that might affect the cost later on, such as popular wedding months or festive seasons. If not, their prices will always be true to what was quoted or stated on their posted price lists. Of course, the price for customised services will depend on the complexity of the design and other factors.
Here are their price lists for 2020: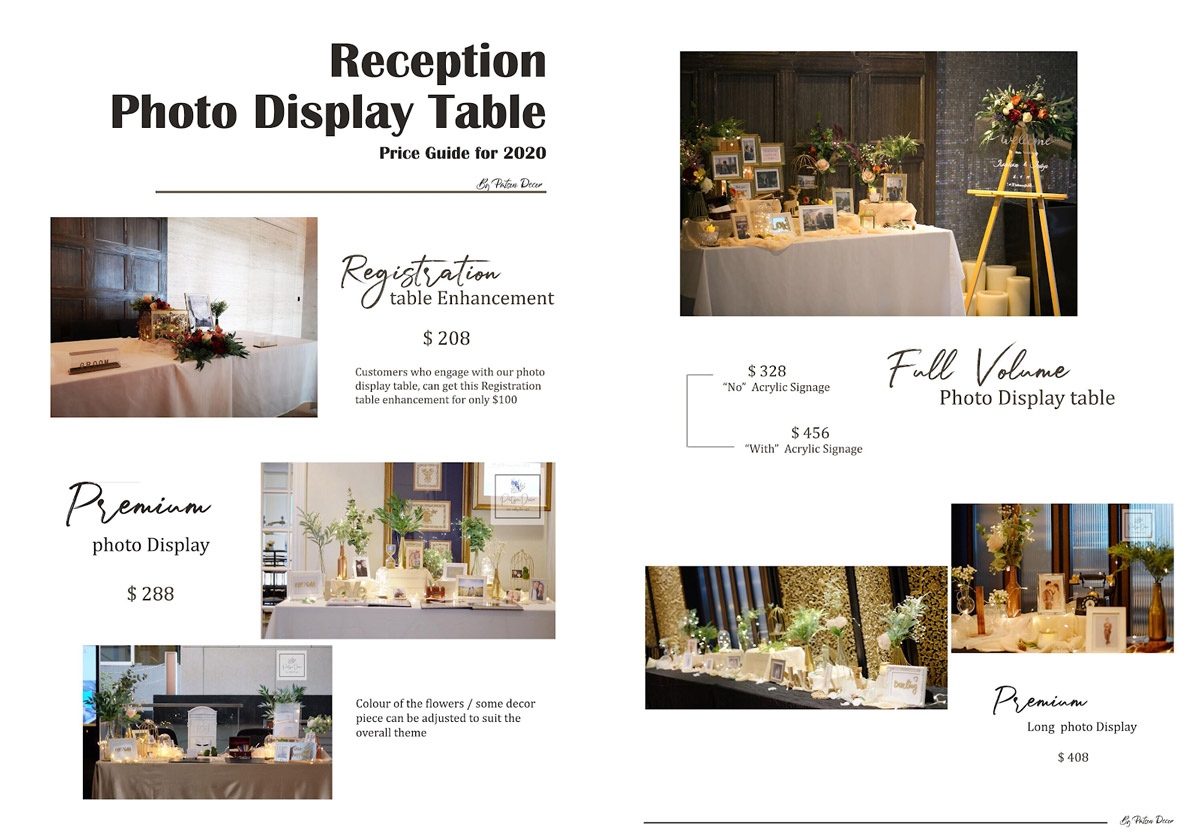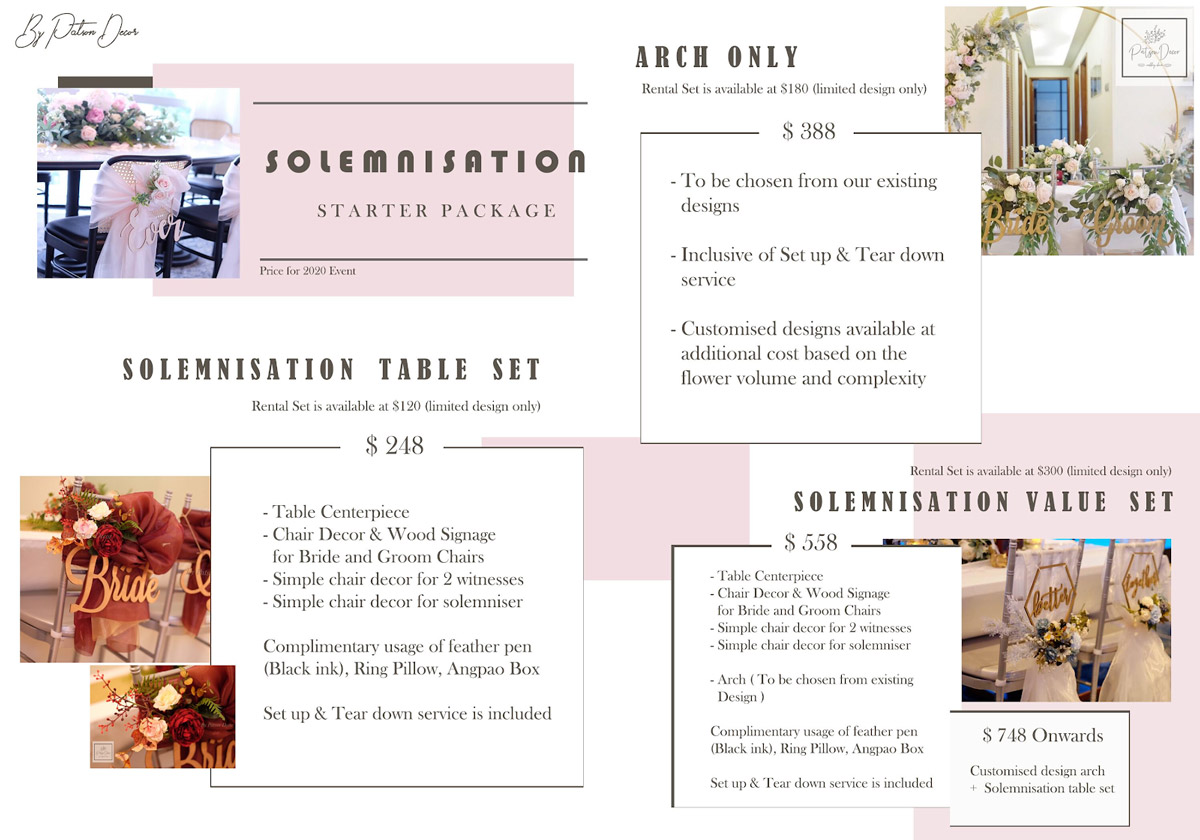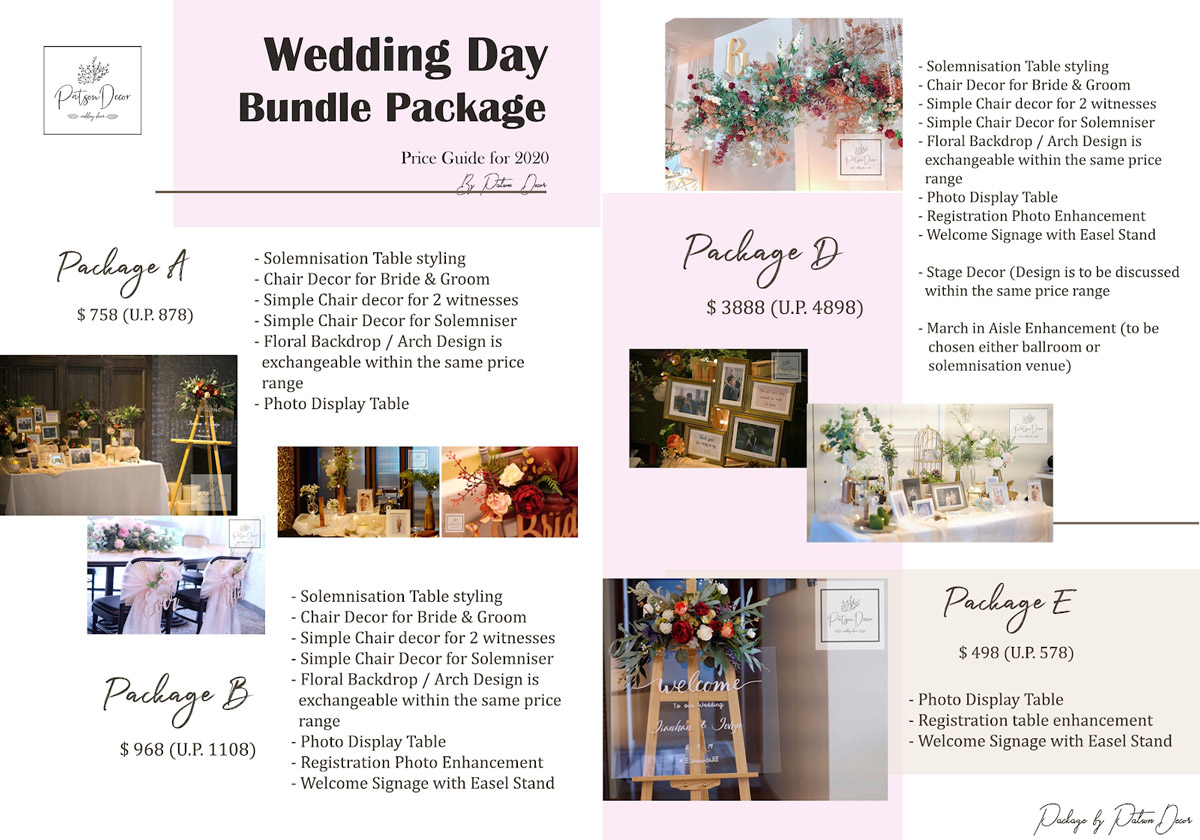 To customise your wedding decor and ensure that your unique love story is best portrayed, don't be shy when laying out your demands! Patson Decor's consultation team is a friendly, approachable bunch, and they understand that as first-timers, most couples might not be sure about how to achieve their dream wedding whilst staying within budget.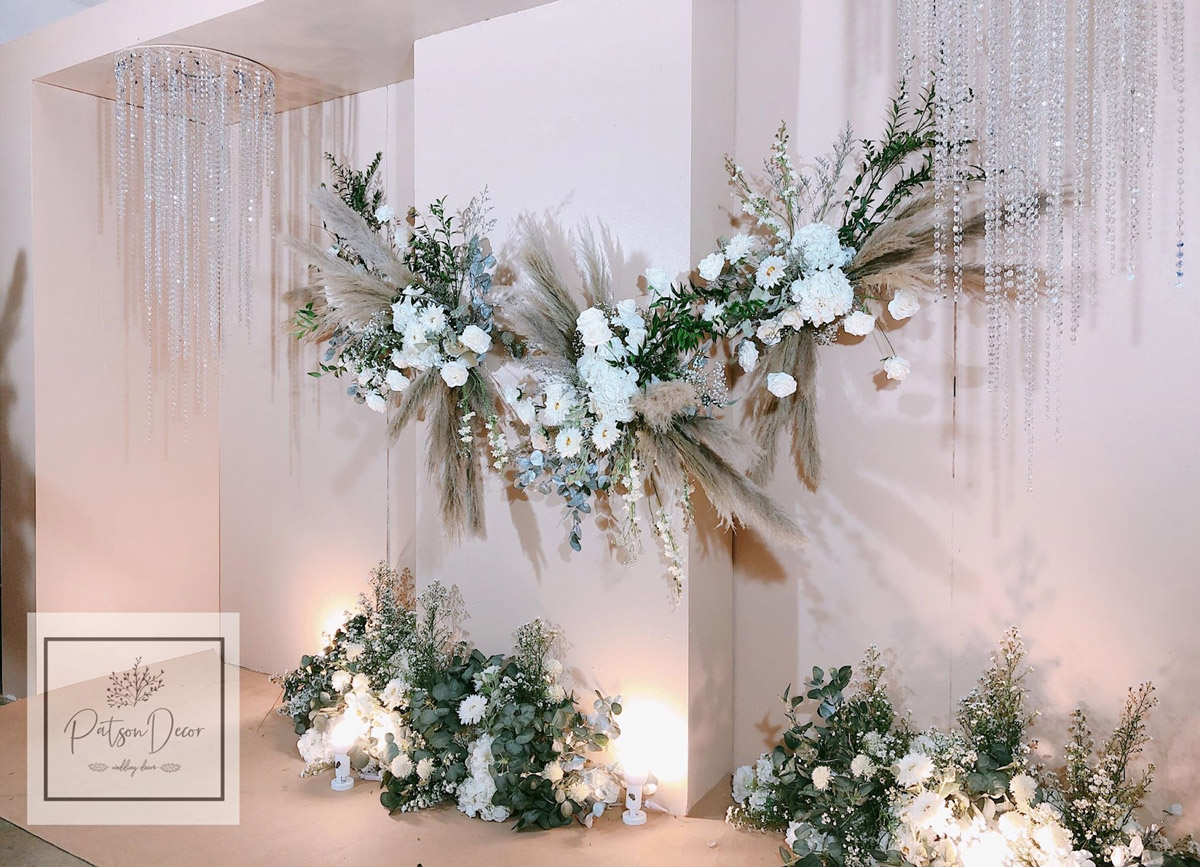 Their solution? DIY Rental sets. That's right, the talented team at Patson Decor also creates decor pieces themselves, which not only gives couples more flexibility when requesting for a specific look and theme, but is also a more cost-efficient option for couples who want to stretch their dollar.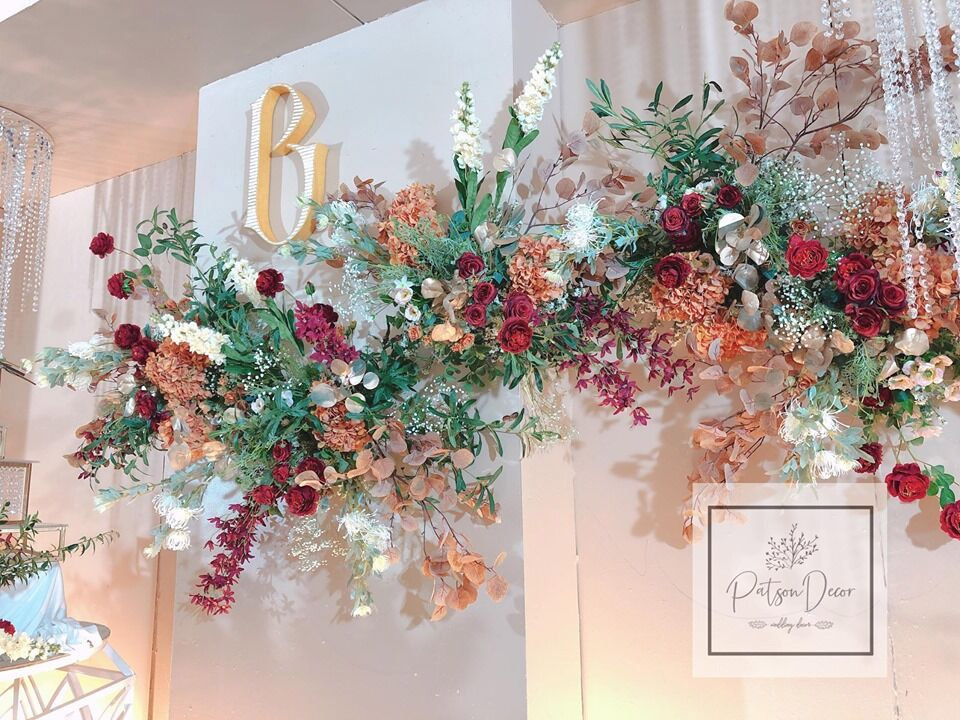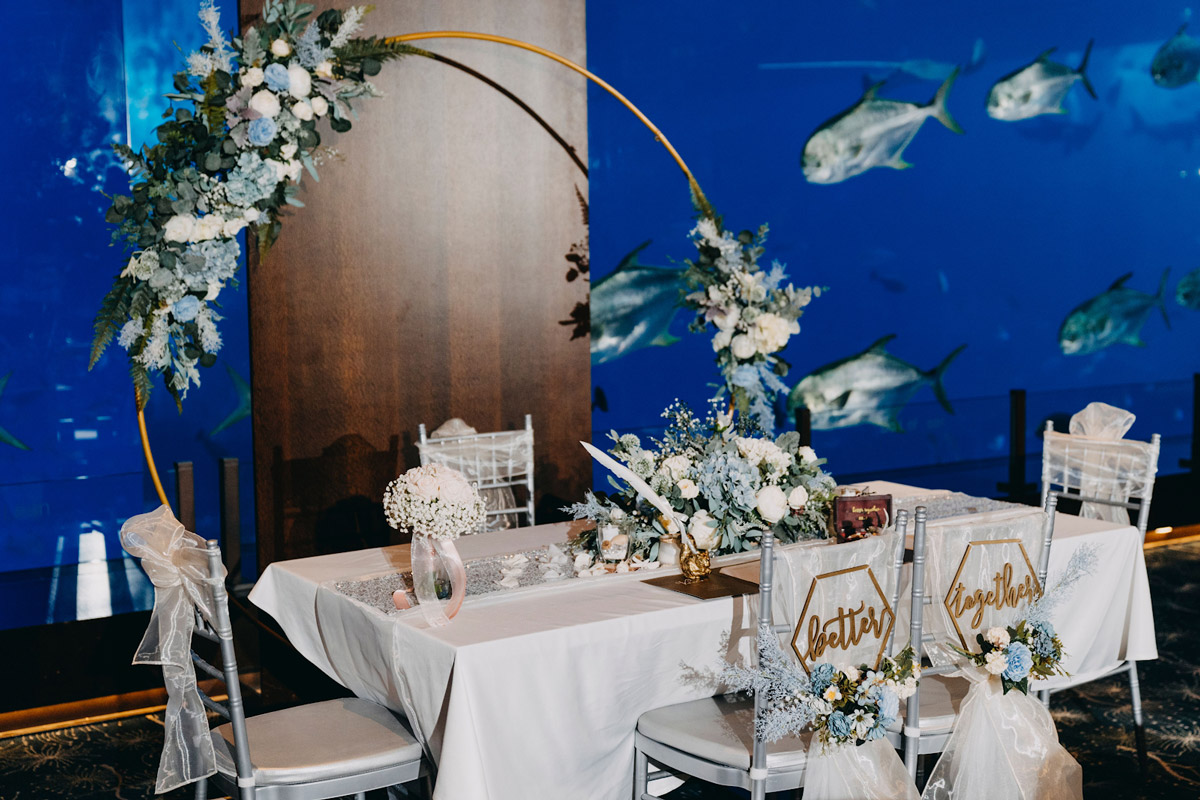 To ensure that you and the team are on the same page, a sample photo of the finalised design will be sent to you for a final review!
Source: Patson Decor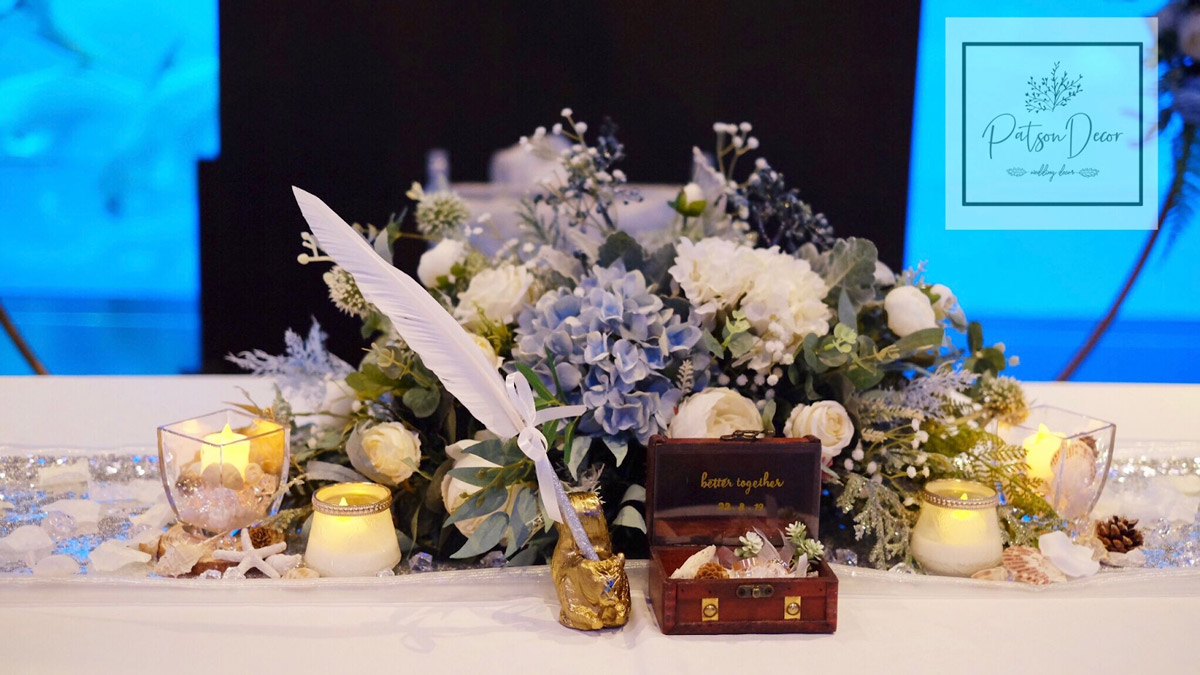 Some of their previous works include pairing luminescent glitter pieces and crystal stones with soft ambient lighting to create incredible visuals that compliment the vibe and aesthetics of an aquarium, as well as using elegant gold frames, top-grade artificial flowers, whimsical fairy lights, and other decorative trinkets to produce a dreamy, romantic, yet elegant reception set-up.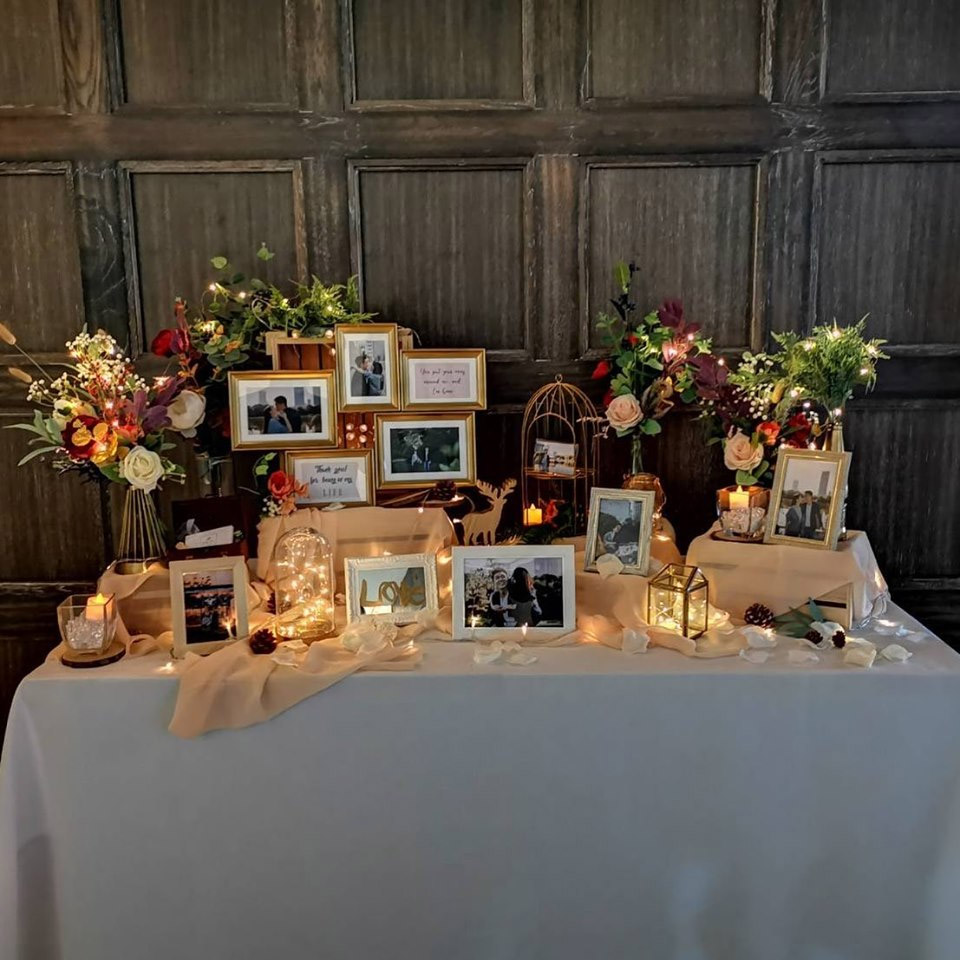 Their flowers are top-grade artificial ones so that the blooms look life-like yet fresh and perky all day!
Source: Patson Decor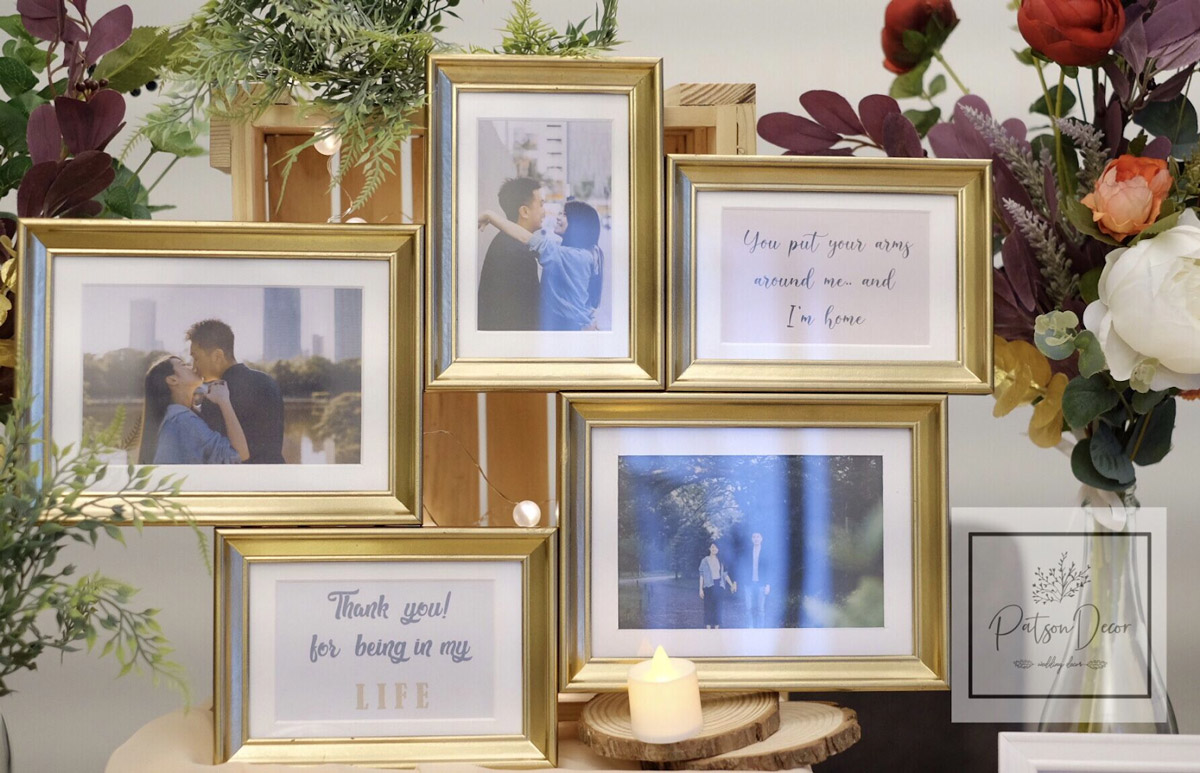 Alternatively, couples can also choose from a variety of basic and premium themes if they have no specific look in mind!
The answer to your wedding fantasy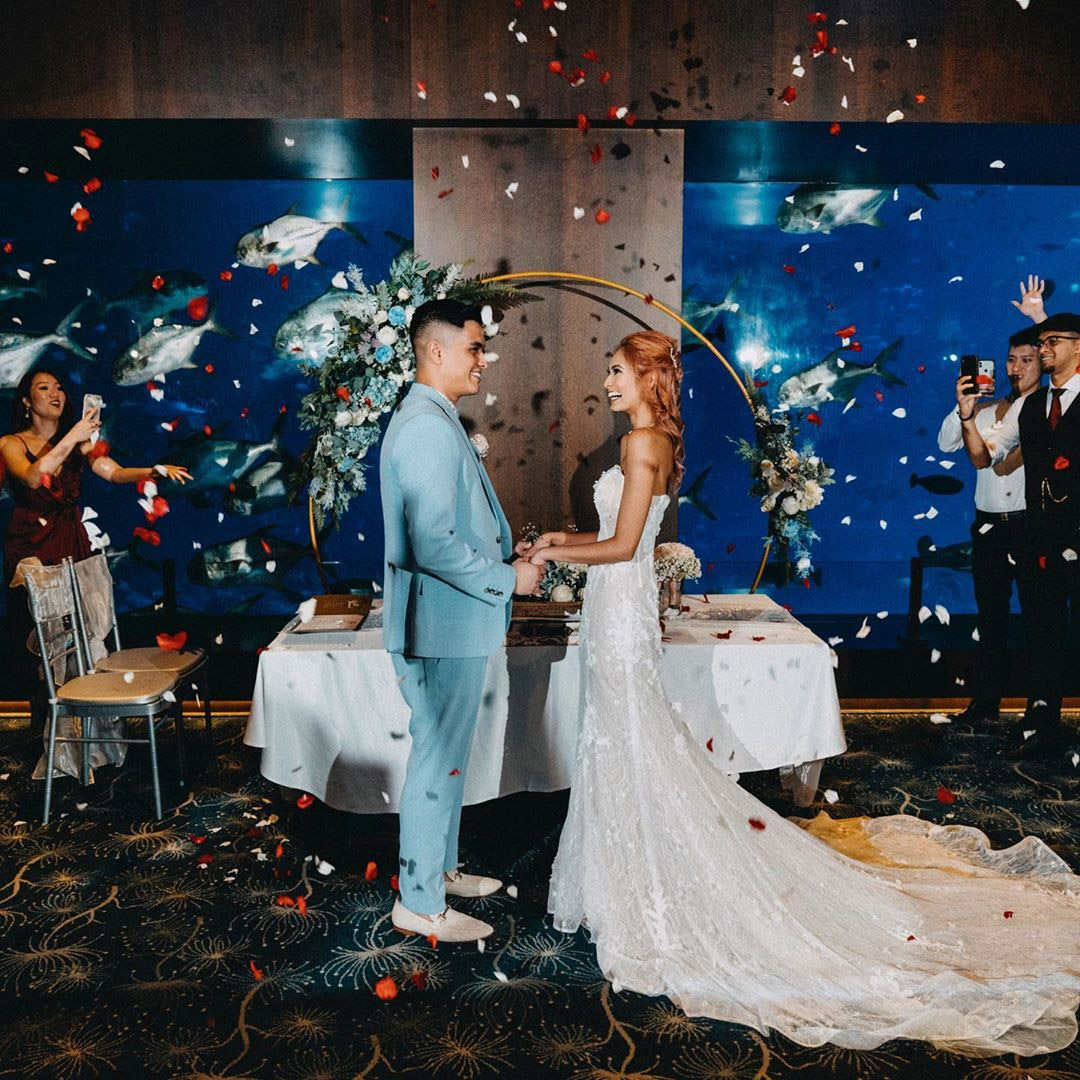 Source: @poojaagill and @bobbykiranyeo
Utilising only high-quality, top-grade decor pieces to give your wedding venue the most gorgeous makeover possible without breaking the bank, Patson Decor is here to give everyone a lovely wedding with cash to spare for other important matters in life.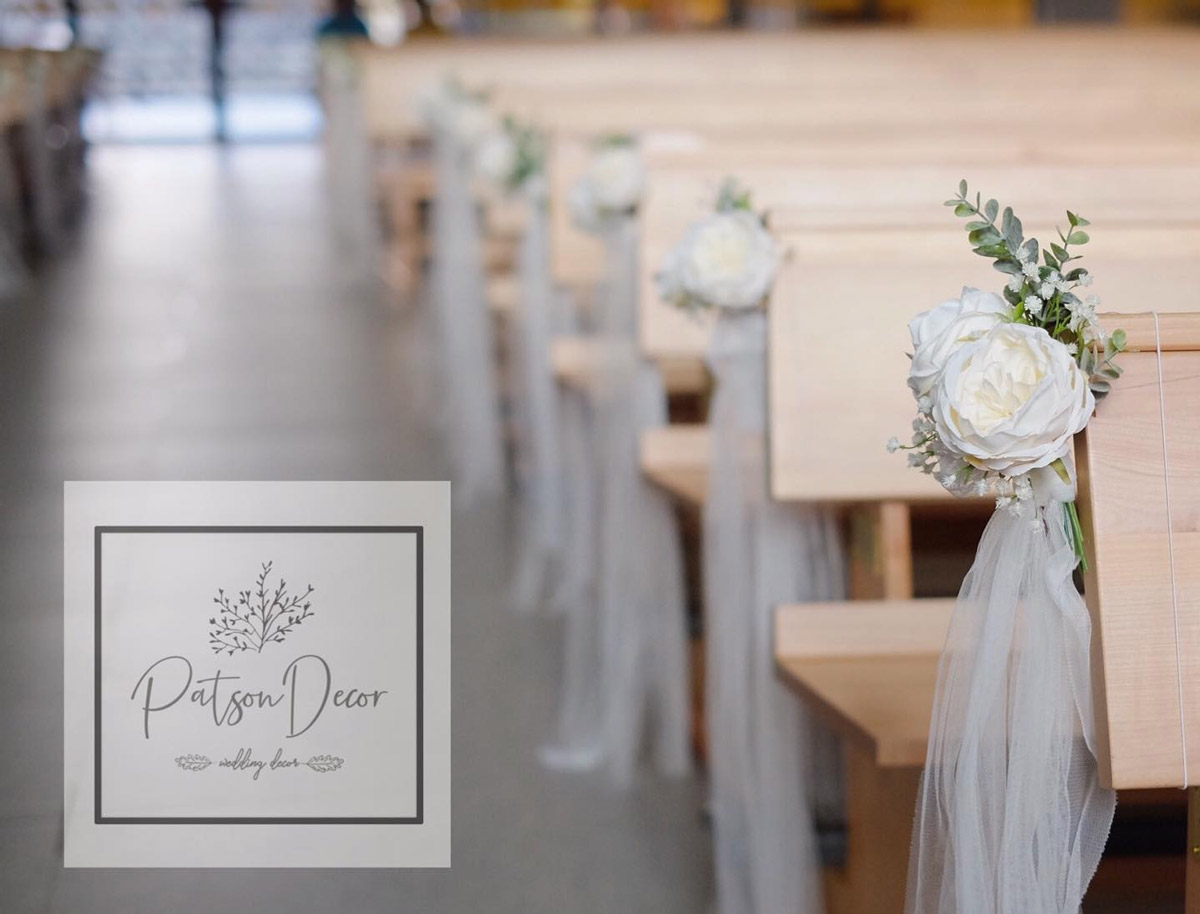 If you wish to get in touch with them for a casual consultation to see what they have to offer for your special day, simply WhatsApp them at +65 9081 4895 or drop them a message on Facebook and Instagram!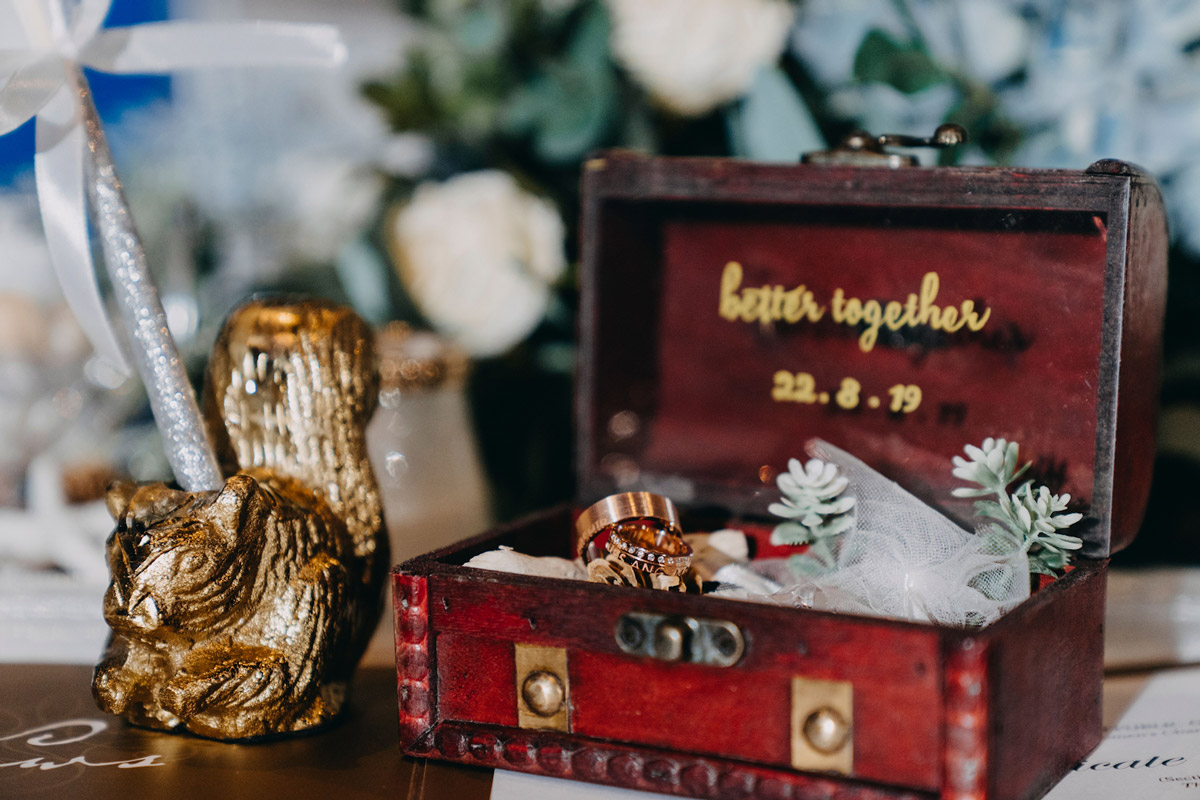 Source: Patson Decor
This article was written for Patson Decor.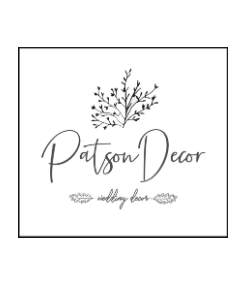 Patson Decor Pte Ltd
Rating:

Address:

203, #09-318 Pasir Ris St. 21, 510203

Phone:

9081 4895 / 9099 9412