Popular Wedding Videography Styles
2018-12-12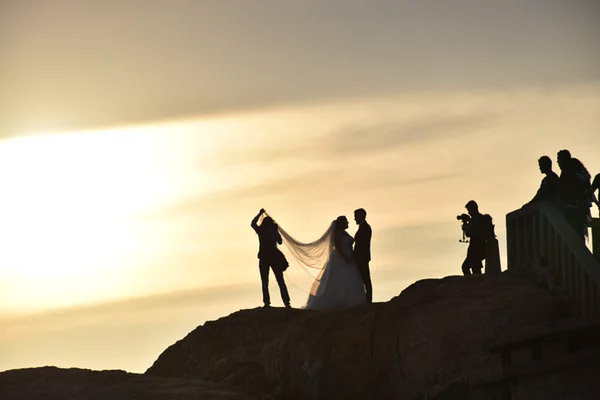 Your wedding is a more than just a single moment. As one of the most significant events in your life, it's only natural to want to document it every step of the way. While a picture paints a thousand words, videos bring you back to the exact day as you rewatch every tear shed, the laughter shared and the genuinely candid moments.
Selecting your actual day wedding videographer is similar to selecting your actual day wedding photographer. Aside from being comfortable with them, you need to consider the various videography styles that the videographer specialises in. As no two couples are alike, it is important that the videography style you settle on reflects your personalities as a couple and how you choose to remember your big day.
If you're uncertain as to which style is suitable for you, here are three popular videography styles and its meaning.
Cinematic Videography Style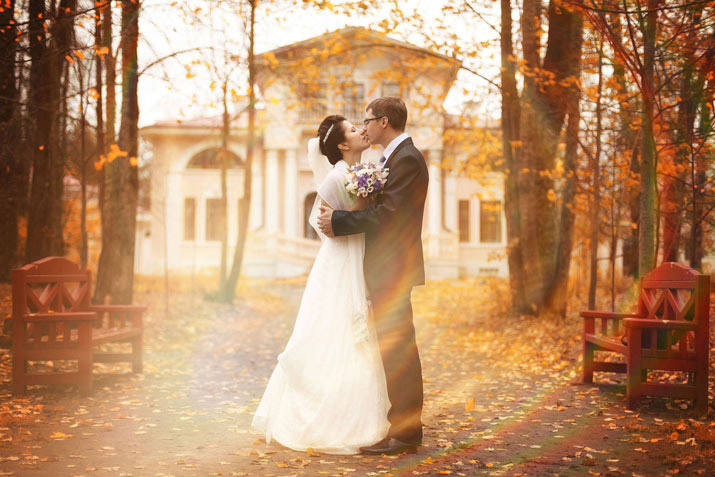 Source: budgetweddingphotography
As its name suggests, a cinematic style is similar to what you can expect from a movie. It is filmed and edited to emphasise on the emotion and drama of the day. Because of the emphasis on the day's emotions, this videography style may not place much importance on the timeline of the day. Cinematic videography also sees the use of effects, transitions and equipment similar to movies.
As this style requires the mandatory planned shots, you can expect a certain amount of direction from your videographer. On that note, you don't have to worry about your video coming across as staged. Videographers that specialise in this style like those from UCOOL Studio, pride themselves on producing a wedding video that has the perfect balance of the planned and unplanned moments.
With about twelve years under its belt, these cinematic videographers have mastered the art of capturing spontaneous and priceless events that occur during your big day, peppering the video with significant and meaningful moments, producing a video that's uniquely yours.
Journalistic or Documentary Videography Style
The journalistic videography style is a rising trend for wedding videos. Also known as the documentary style, this style is one that is more straightforward, capturing every aspect of your big day, from your preparation to your march out. Wedding videos that follow the journalistic style are essentially the summary of the day, without as many edits, effects or transitions seen in the cinematic style.
While this style may send out an impression of a passionless video with its straightforward approach, videographers specialising in this style, such those from Unveil Production, promise that your journalistic wedding video will be anything but.
Unveil Production is known for producing wedding videos that focus on the various emotions bound to surface on your big day and is reflective of you as a couple while adhering to the journalistic videography style. As experts in this specific style, they are fully prepared to document every precious moment with at least two videographers covering every possible angle available on your big day, while skillfully remaining in the background.
Storytelling Videography Style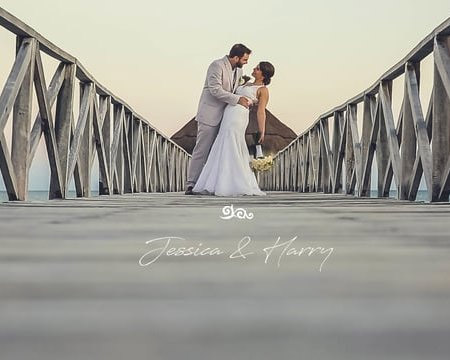 Source: weddinglovely.com
The storytelling videography style is also in the running as a popular wedding video style.
With this style, you can expect your video to include snippets of testimonies and dialogues from your guests or you throughout the video. This style of videography also often relies on narration, though it can also be substituted with text, music or a combination of these elements, depending on the desired result.
While the other two styles tend to focus on the day's events and the emotions, this style can be manipulated to place emphasis on your love story. As experts of this style, videographers from Adele Duxton, recognise and understand the importance of focusing and creating a video that encapsulates your love story without skipping out on the emotions that are bound to surface on your big day.
Having been in this industry for about six years, the videographers at Adele Duxton pride themselves on their ability to recognise and document the little things and significant moments of your wedding to stitch together a story that's unlike anyone else's.