Ready to Pop the Questions? Here're 5 Proposal Ideas to Consider
2019-06-01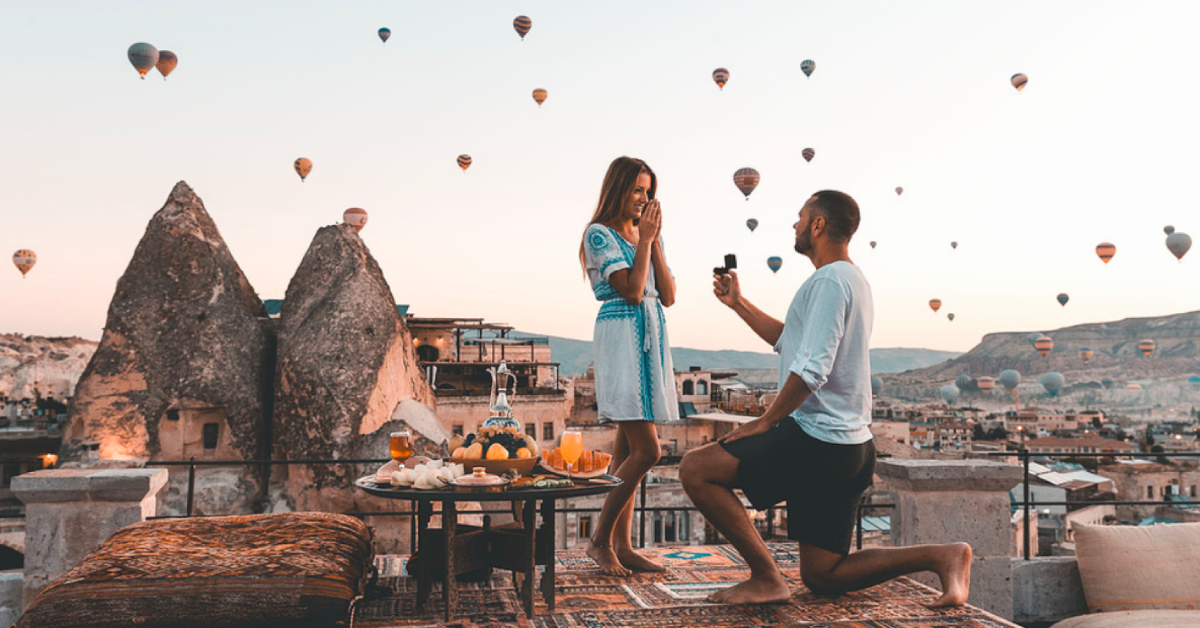 Source: howheasked.com
Congrats, you're soon-to-be-engaged! Whether your partner prefers a public or private proposal, one that is well-thought-out will surely be appreciated. For some inspiration, here are 6 proposal ideas to surprise him/her with!
Treasure Hunt
If your partner is adventurous, consider putting together a scavenger hunt! Send him or her on a unique treasure hunt throughout the city. From where you had your first date to the first kiss, make the pit-stop at a place significant to the both of you. Finally, end the treasure hunt in a new spot that will become the special spot where you proposed. To celebrate the special moment with other loved ones, get in touch with her precious family and friends and have them stationed at the final location!
A Romantic Getaway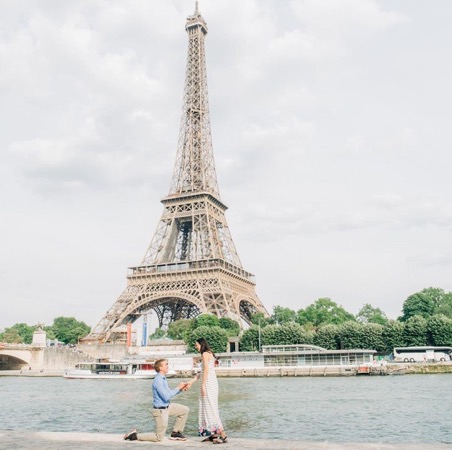 Source: @parissurpriseproposal
Take your partner on a weekend getaway to a country he or she has been longing to visit. For the ultimate surprise, keep the location a secret and watch your partner be overjoyed at your thoughtful planning! The moment you go down on one knee to propose will be the sweetest memory for years to come!
At Your Wedding Venue
With your partner's preferences in mind, scout around for the perfect wedding venue among the many wedding locations in Singapore. Once settled, take him or her there for a romantic dinner and pop the big question. This idea may seem unusual, but from the proposal to the wedding venue – it is also the most unexpected.
Dreamy outdoor proposal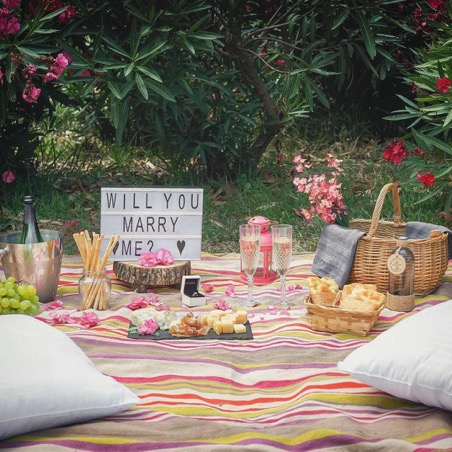 Source: @picnickingbarcelona
With your partner, go on a long hike and end with a picnic at the peak. At the perfect moment with the sunrise or sunset as your witness, get on one knee and pop the question. The serene nature and gorgeous scenery will assist you in making this moment much more unforgettable!
Candlelight Dinner
With low lighting, scented candles and some background music, cosy up at home with a candlelight dinner for two. To show your sincerity, cook up your partner's favourite dishes and don't forget the wine! Be it a heart shape as a symbol of love or a path to your room where you will propose, make use of tea light candles to show off your creative imagination!
With the above ideas in mind, you can now plan for a proposal and prepare to move your partner to tears! However, before you call it a day, don't forget your wedding bands - choose from the range of wedding bands in Singapore, or even a bespoke piece that truly represents your love for your fiancé or fiancée!