Rendezvous Hotel Singapore: Enjoy The Best of Both Grand Weddings & Intimate Ceremonies
2019-12-17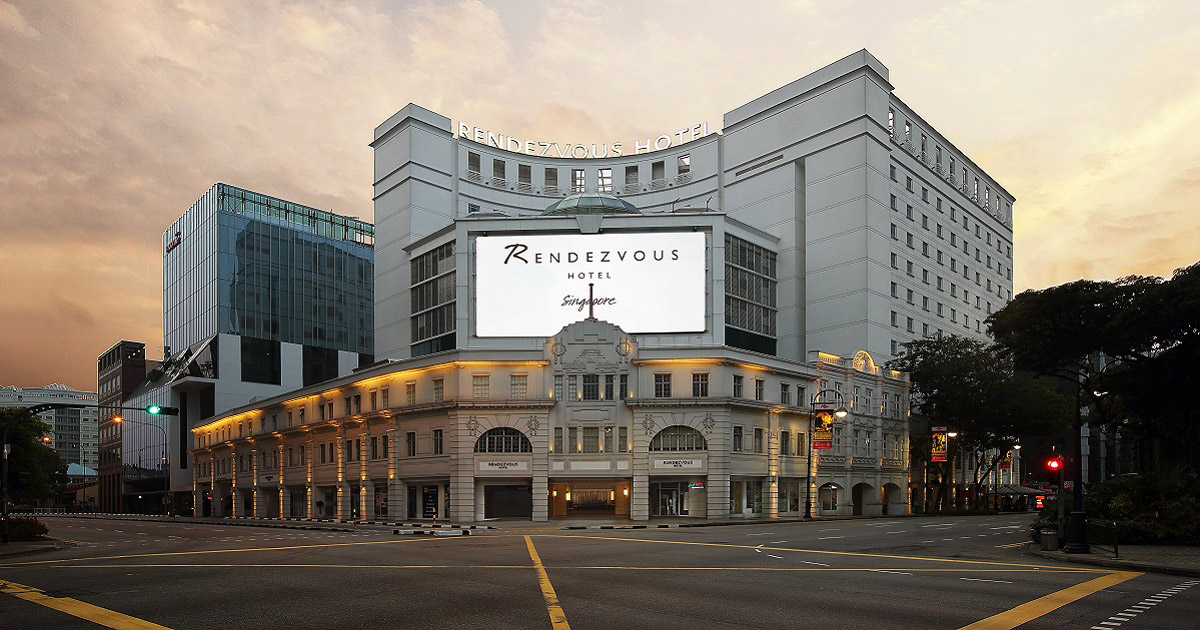 When it comes to weddings, most of us immediately think of two routes: the conventional, grand celebration with all your friends and family, or the intimate, private affair away from prying eyes. Both come with their own sets of pros and cons, but what if we were to tell you that there's a place where you can enjoy the best of both (type of) weddings?
That's right, over at Rendezvous Hotel Singapore, you'll be able to host a large-scale wedding and share the nuptial joy with all your loved ones while you enjoy a level of privacy and service that is often only reserved for smaller-scale, intimate marriage ceremonies. Here's how:
A ballroom just for you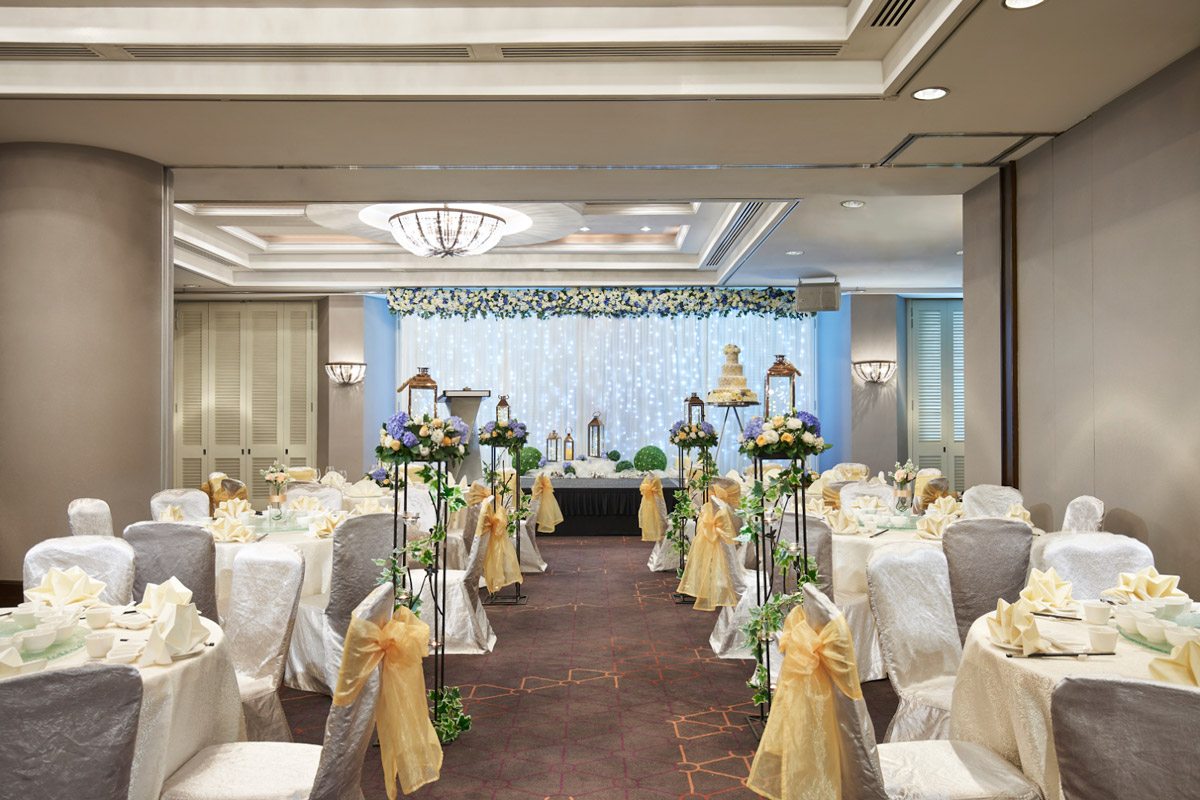 Terra theme
The Symphony Ballroom is the hotel's only ballroom, which means that there will be no other couples getting hitched next door – the limelight will be solely on you and your significant other, there will be no curious onlookers, and your guests will have the entire foyer space to mingle around comfortably during your wedding reception.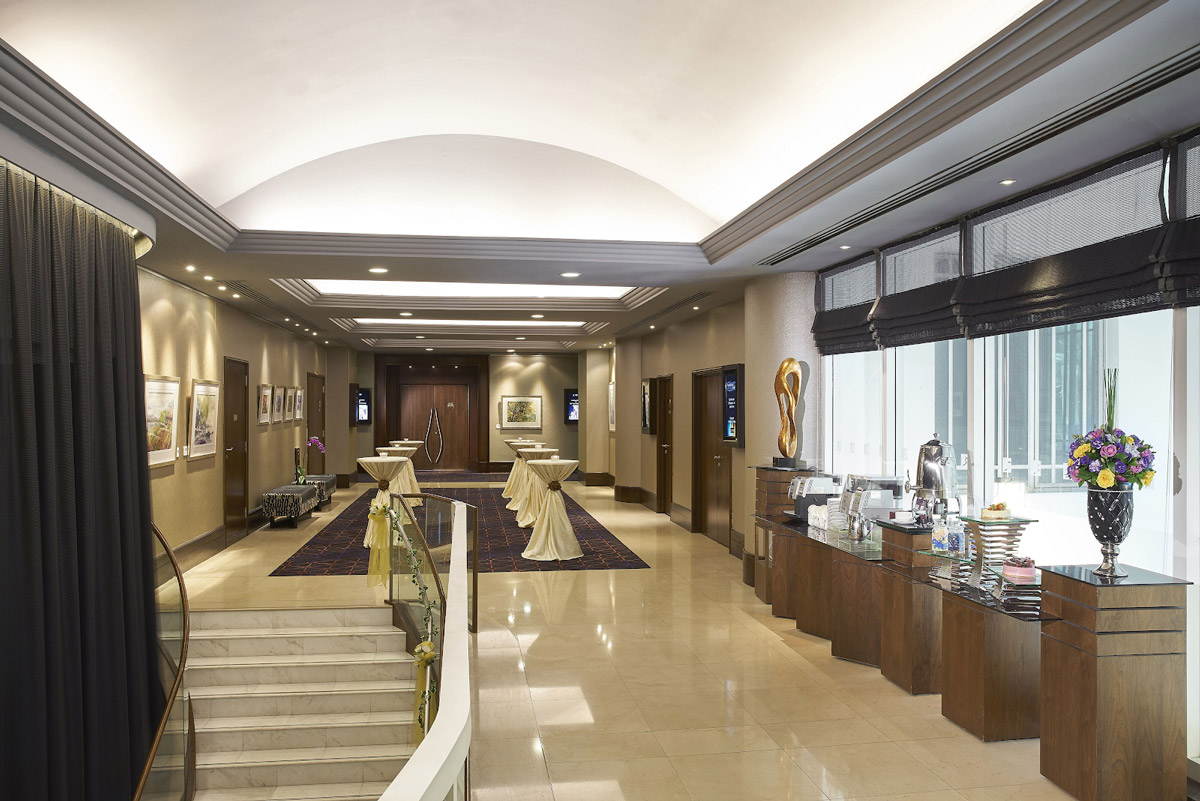 The exclusive foyer
Featuring modern interiors that appear cosy yet classy with imposing tray ceilings and elegant chandeliers, the ballroom can accommodate up to 240 guests or be further partitioned into three separate rooms for more intimate settings, depending on the size of your wedding.
Show-stopping wedding themes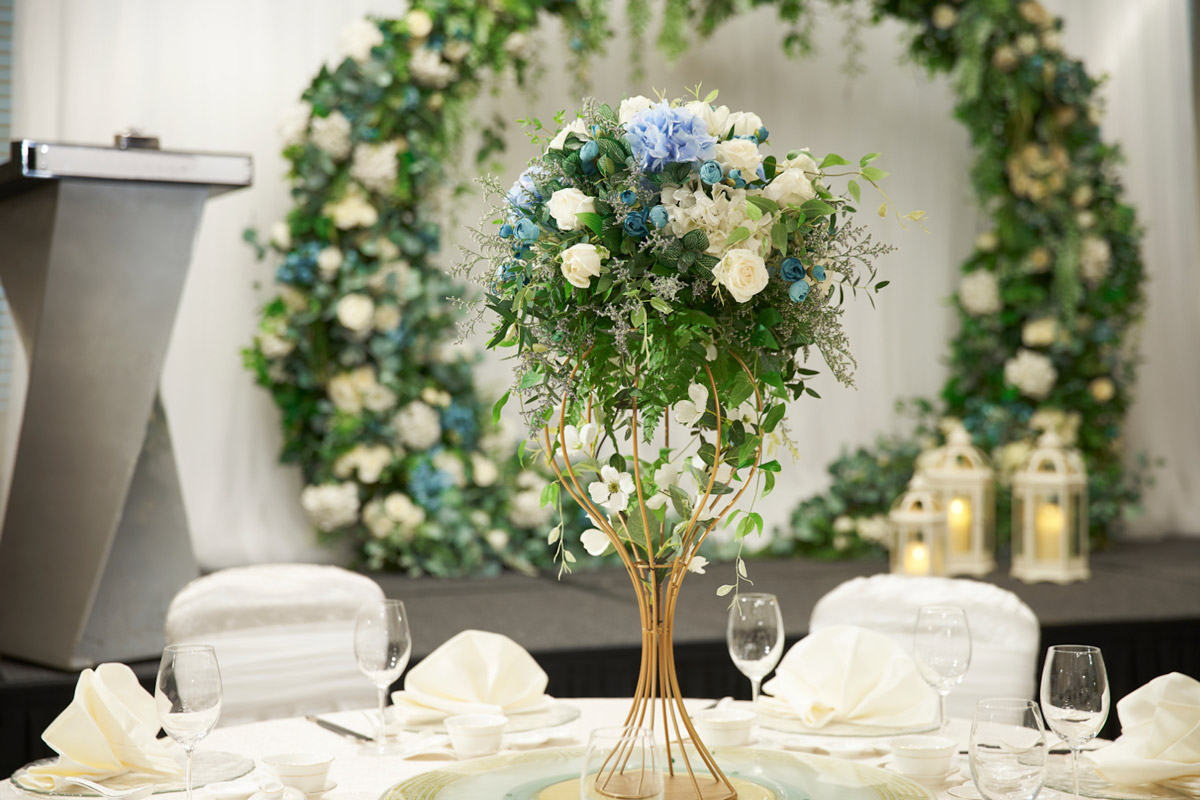 Eden theme
Specially curated to accentuate the ballroom's unique architecture and complement your white gown, Rendezvous Hotel Singapore's wedding themes have been very well-received.
Couples who prefer a botanical theme will be delighted with Eden, where lush greenery and fresh blooms come together to transform the ballroom into a serene garden. Floral arrangements will line the aisle and adorn tables, and a large, rustic floral wreath will create a beautiful backdrop for you and your significant other as you take centre stage.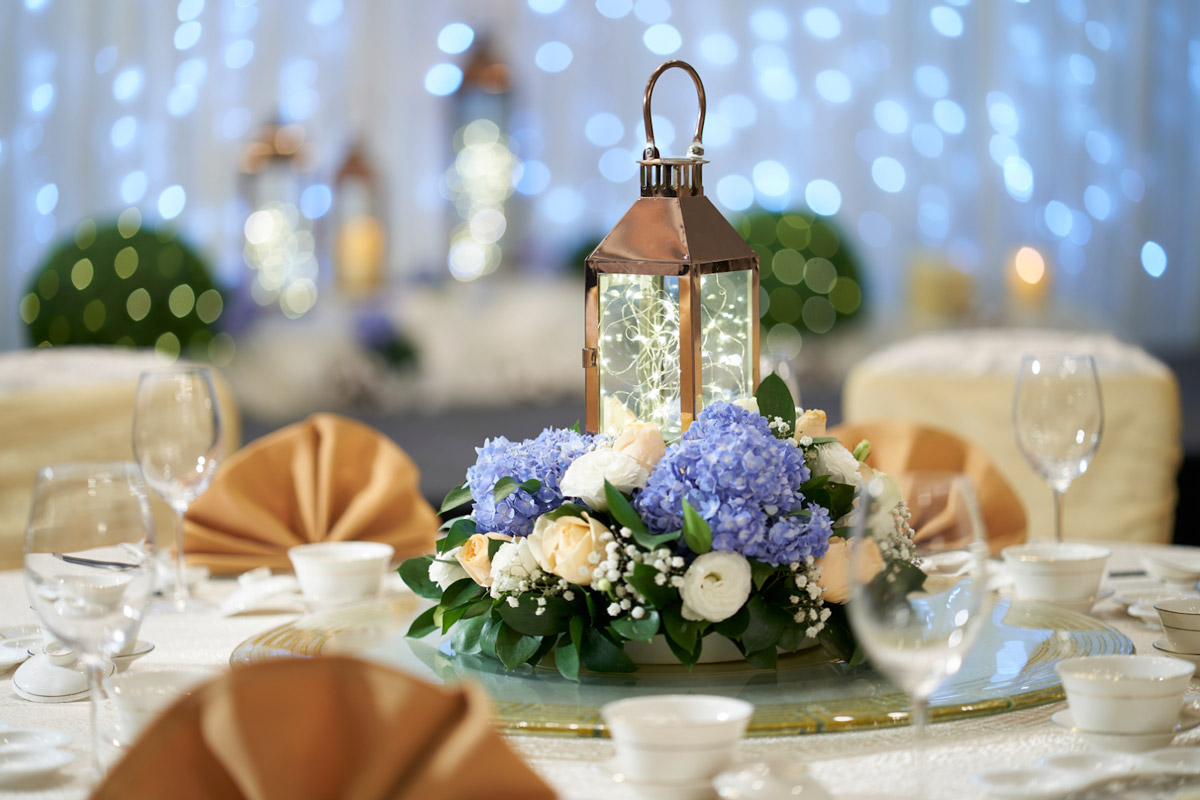 Terra theme
Couples can also opt for the enchanting Terra, which has a curtain of twinkling fairy lights illuminating the stage. Vintage copper lamps accented with delicate vines and flowers line the aisle, adding a touch of magic to this already breathtaking theme.
Customisable wedding banquet menu
Intimate weddings often have a more personal touch as compared to large banquets. At Rendezvous Hotel Singapore, though, you can have up to as many as 24 tables and personalise your wedding – couples have the freedom to customise their own bespoke menu!
Choose from signature dishes such as Crispy Chicken with Salt and Spices, Lotus Leaf Fragrant Rice with Chinese Sausage, Dried Shrimp, and Mushroom, and desserts such as Yam Paste with Gingko Nuts and Pumpkin in Coconut Cream. Vegetarian and Muslim-friendly menus are also available upon request, so rest assured that all your guests will be well-catered for.
A complimentary 8-course Chinese menu tasting session will be provided for 10 persons before your big day too, to ensure that you'll be sharing your favourite dishes with your guests during your wedding.
Personalised solemnisation packages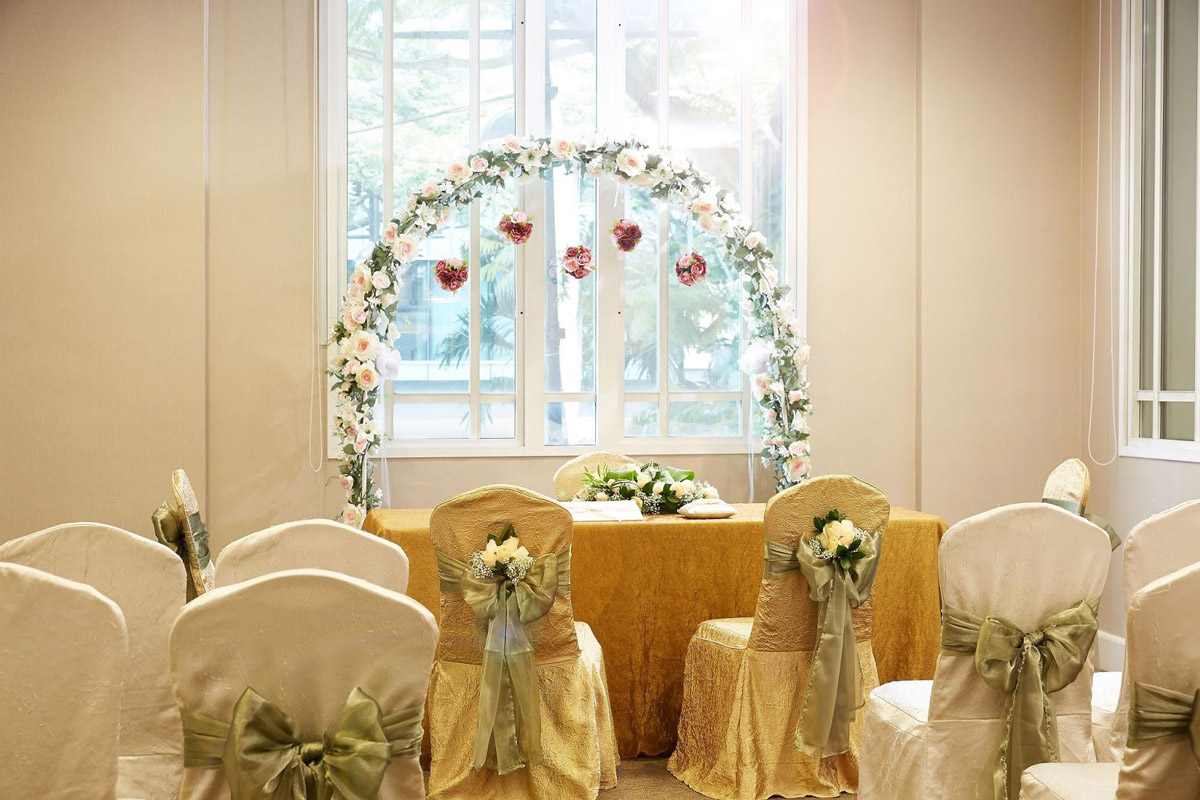 Soft flower arches and graceful ribbons add an idyllic touch to a sweet solemnisation
If you're intending to hold your solemnisation before your wedding banquet with your inner circle of loved ones, the Canvas II function room is spacious enough to hold up to 30 guests comfortably. An ideal space for couples to exchange their wedding vows and kickstart their journey as newlyweds, Rendezvous Hotel Singapore's comprehensive solemnisation package will provide you with everything you need for the solemnisation as well.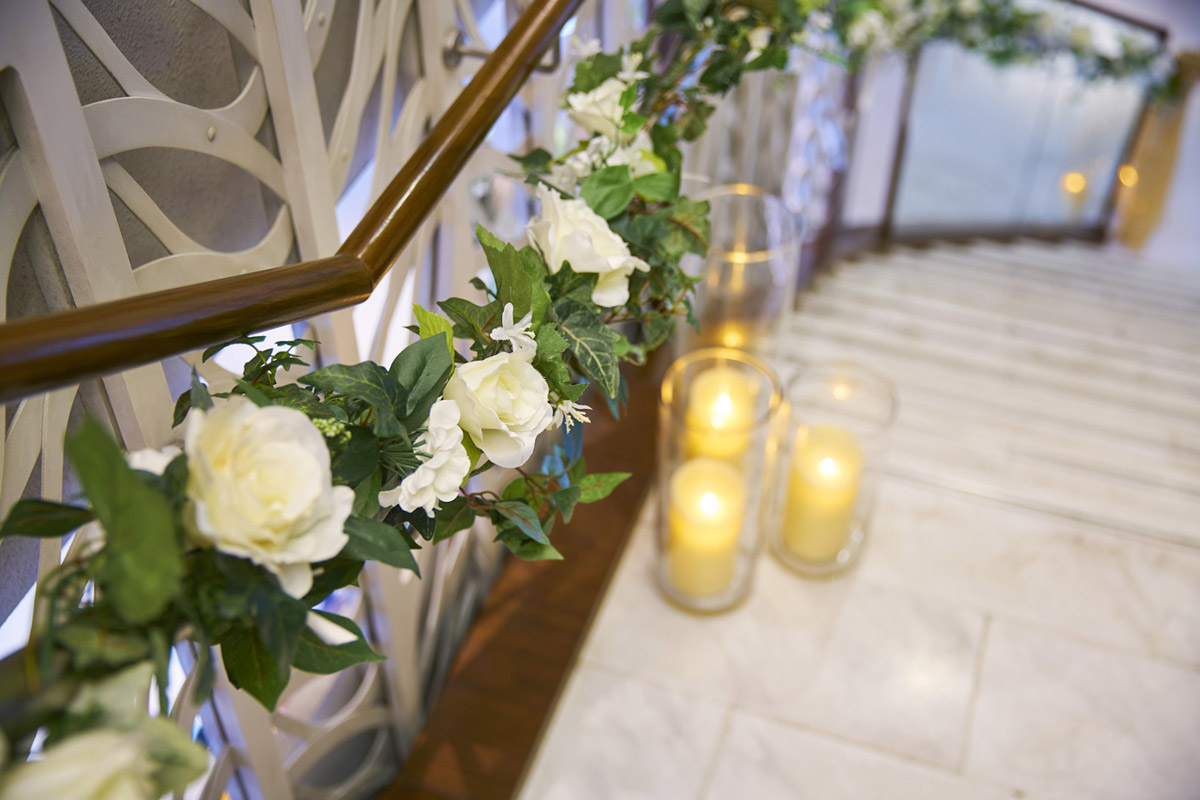 From the decorations to refreshments, the package even includes a complimentary one night's stay in the Junior Suite, inclusive of breakfast.
An exclusive hideout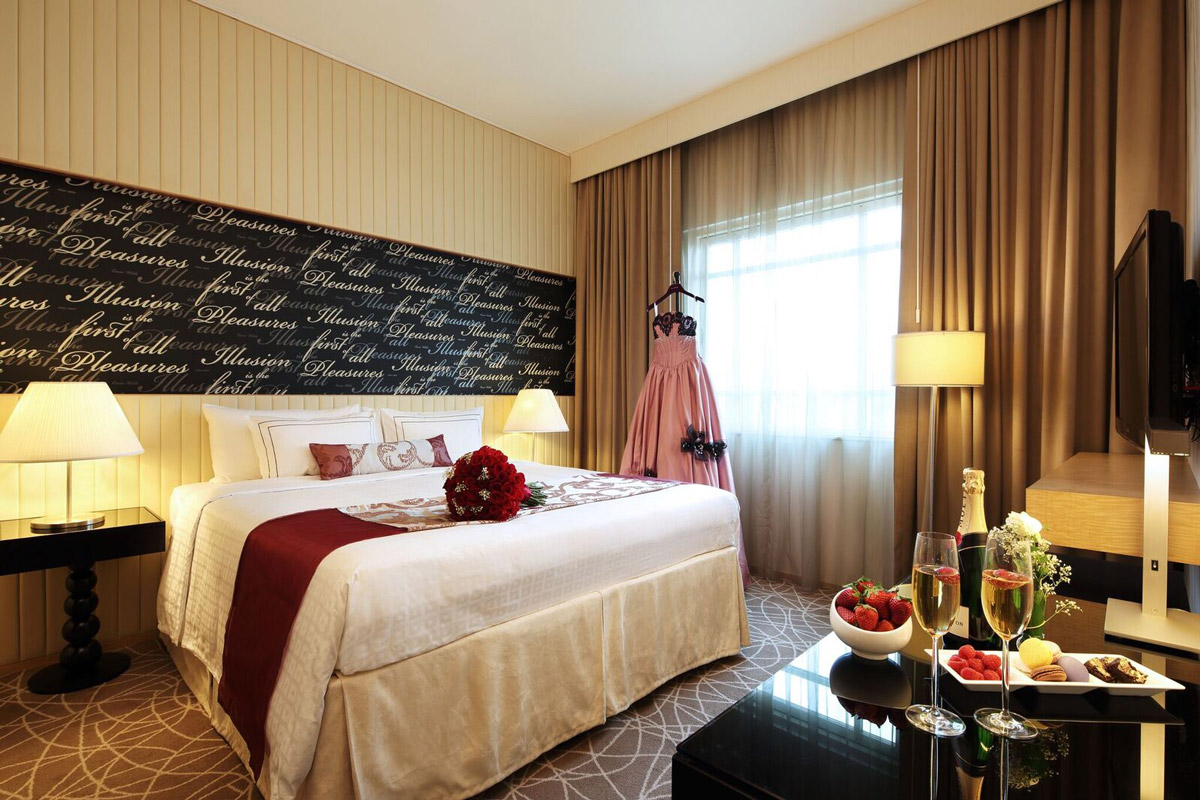 Bridal Suite
No matter how much you've enjoyed yourself, hosting a wedding can be exhausting. For the puckered newlyweds, Rendezvous Hotel Singapore has a cosy and well-furnished Bridal Suite to retreat to. Enjoy your well-deserved rest as you lounge on the plush bedding or savour a quiet moment with your sweetheart with a bottle of sparkling wine and a selection of delicious treats!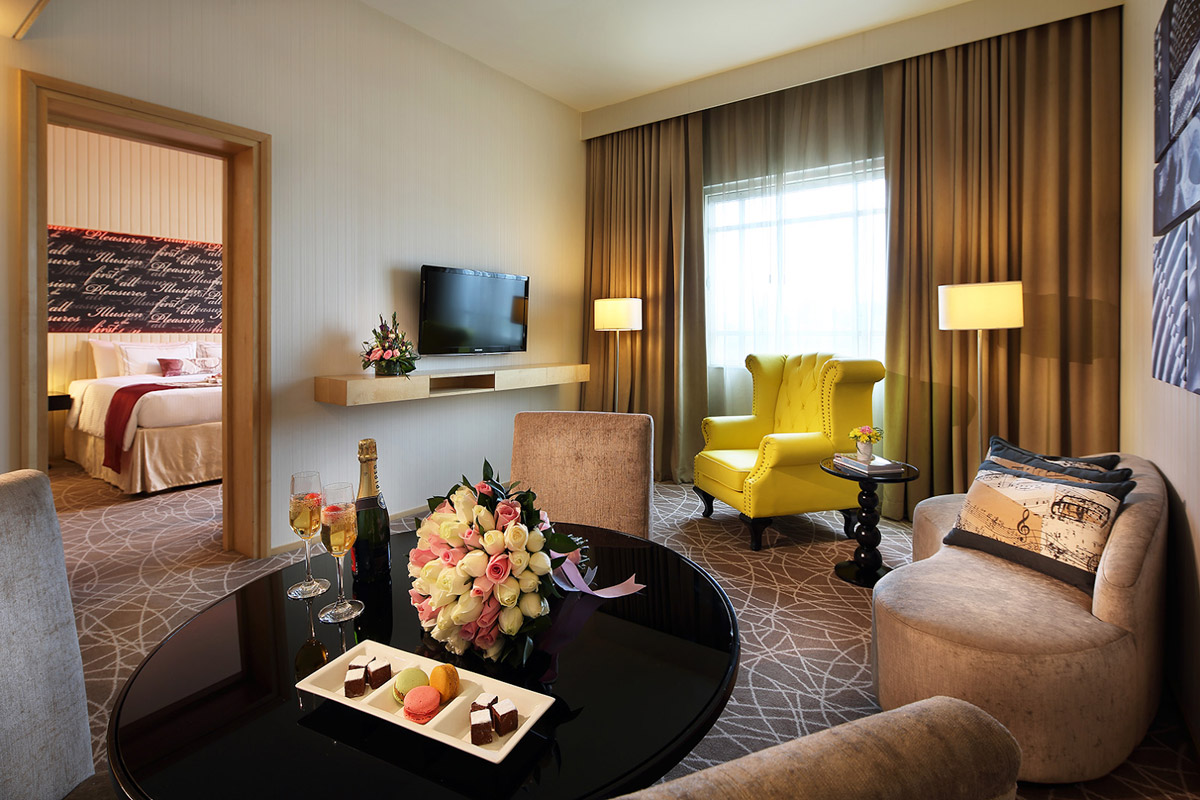 Bridal Suite
Couples can also enjoy a delightful breakfast the next morning at the hotel's exclusive Club Lounge or Straits Cafe. For those who prefer to stay in the comfort of their room, room service can be requested.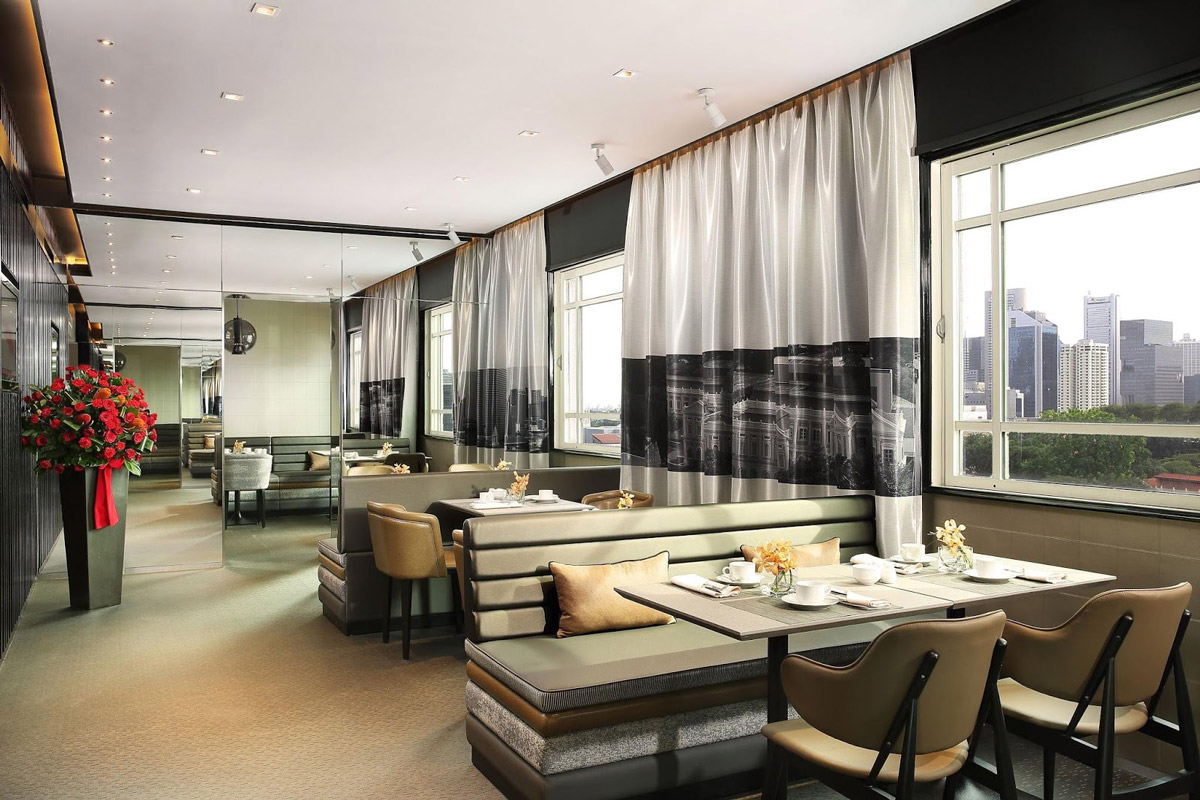 Rendezvous Club Lounge
Tie the knot in style and comfort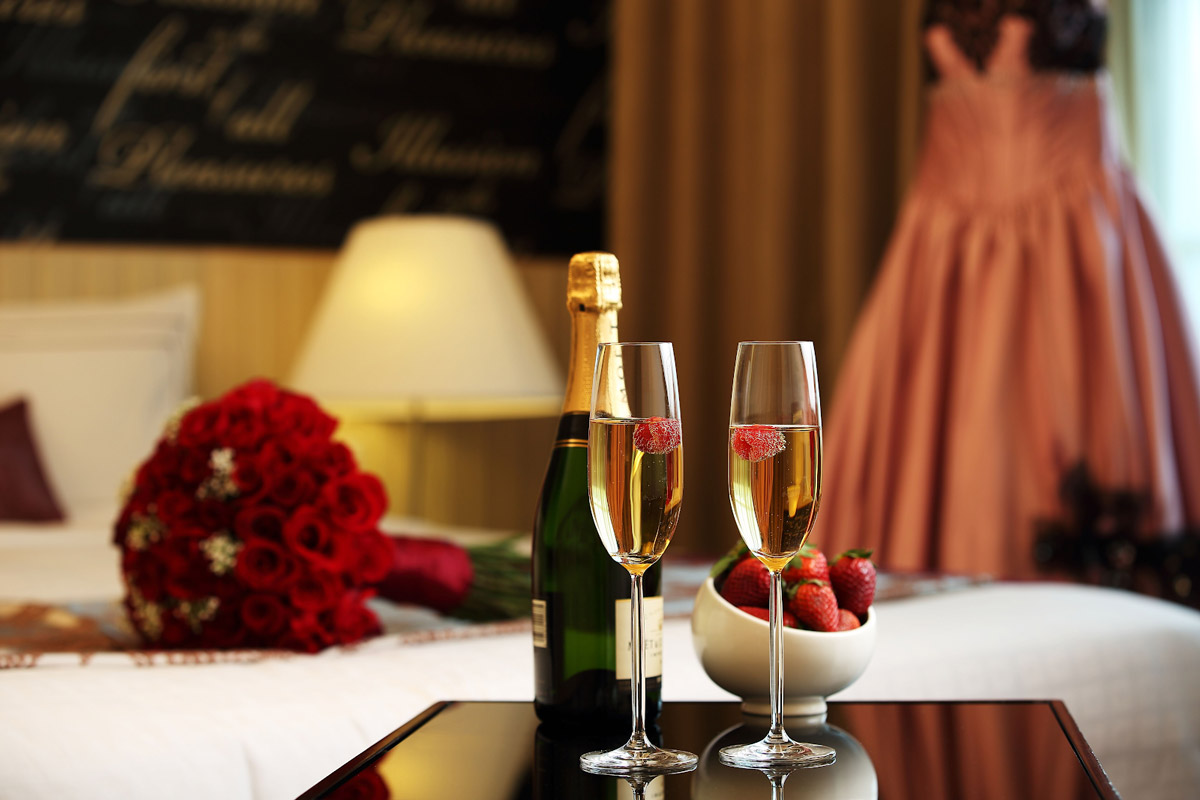 Strategically located near Singapore's city centre, Rendezvous Hotel Singapore is easily accessible by car or public transport, with Bencoolen MRT station right next to it and Bras Basah and Dhoby Ghaut MRT stations just a 5-10 minute walk away. This makes it a breeze for your guests to get to, which is all the more reason why it's an ideal venue to tie the knot in!
So act fast and book a date to celebrate your love at Rendezvous Hotel Singapore because for a limited time period only, 10 lucky Blissful Brides readers will be entitled to these exclusive perks when you confirm your 8-course wedding banquet (minimum of 15 tables) with them:
1) Cash rebate of $88 per table
2) A choice of 1 out of 5 additional perks:
Solemnisation decoration
2D1N anniversary stay
Free flow of beer and wine for 4 hours
3 choices of desserts for 30 persons
Extension of day-use room to a one-night stay in Club Room with exclusive Club benefits
3) Anniversary stay for 2 persons at The Outpost Hotel, with one-year validity from the wedding date.
Contact them at sales.rhs@fareast.com.sg or call +65 6708 7728 to find out more!
This article was written for Rendezvous Hotel, Singapore.
Rendezvous Hotel Singapore
Rating:

Address:

9 Bras Basah Road Singapore 189559

Phone:

67087728