Scarlett Johansson and 5 Other Low-key Celebrity Engagements
2019-06-03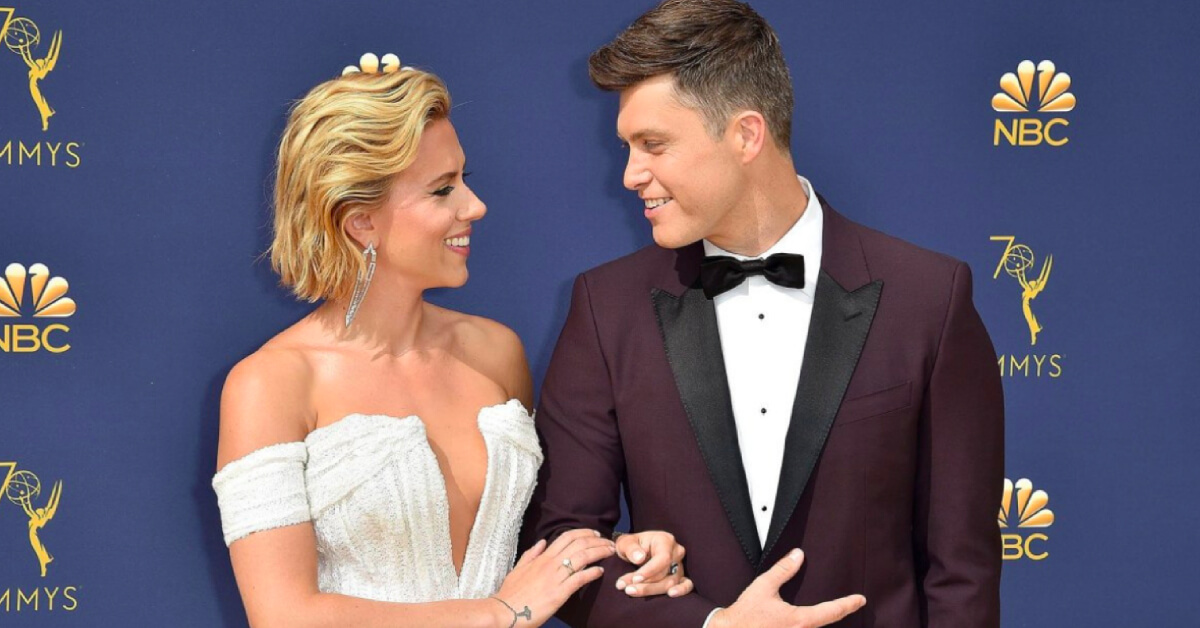 The engaged couple: Scarlett Johansson and Colin Jost
Source: usmagazine
Whether you're a genuine fan or social media savvy, celebrity weddings and/or engagements are always exciting. While we've seen numerous celebs through their journey–from courtship to tying the knot and everything in between–it's not easy to keep track of these celebrations, especially if they are low-key like Scarlett Johansson's recent engagement to Colin Jost. Here are 5 other celebrities that have kept their engagements on the down low.
Scarlett Johansson & Colin Jost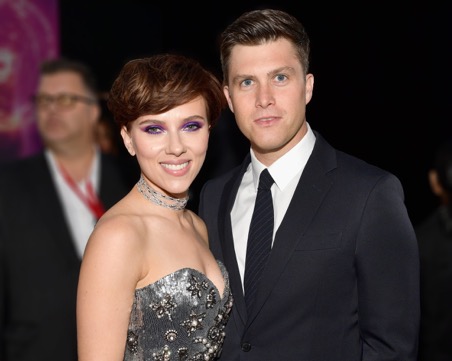 Source: wmagazine
The OG Avenger's publicist announced and confirmed the star's engagement to co-anchor of Saturday Night Live's weekend update, Colin Jost. The couple succeeded in keeping the majority of their two-year dating life low-key, with minimal public appearances and mentions in interviews. While no date has been set for the big day as of yet, we can only hope to be part of it.
Chris Pratt & Katherine Schwarzenegger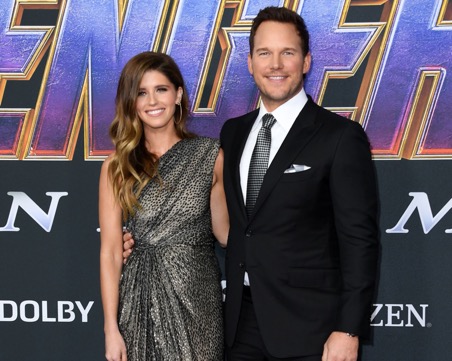 Chris Pratt and Katherine Schwarzenegger at Avengers: Endgame premier
Source: theknotnews
Another Marvel star ready for the aisle, Chris Pratt announced his engagement to author and daughter of Arnold Schwarzenegger, Katherine, earlier this year on the 'gram. Both the image and caption, while simple and straight to the point, definitely tugged at heartstrings and deserves an 'aww'. However, the happy couple has yet to hint at or announce a date for their big day.
Katy Perry & Orlando Bloom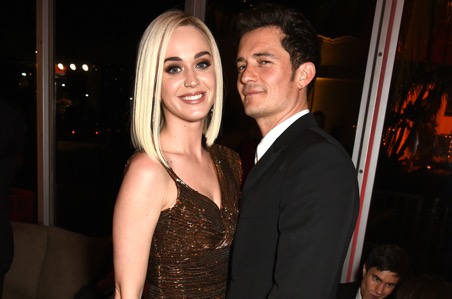 The star-studded couple first dated in 2016 before taking a break and being recently engaged
Source: billboard
Taking Valentines' Day flowers to a whole new level, the star-studded couple graced us with an adorable selfie and a front-row view the gorgeous bloom that sealed the deal, again, on the 'gram. As with the other couples on this list, details on their upcoming nuptials are scarce, with no hints on plans of any sort. However, it's said that the star-studded couple is currently basking in each others' company before diving into wedding plans.
Jennifer Lawrence & Cooke Maroney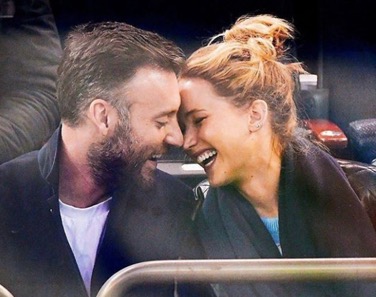 Source: stellar
The month of love brought us two star-powered engagement, with Jennifer Lawrence joining the group of recently-engaged celebrities. J-Law was first seen sporting her a classic and elegant emerald cut ring which was later confirmed as her engagement ring.
Similar to the other low-key couples, the actress and art dealer has yet to announce a wedding day. However, unlike the others, the couple celebrated their status as an engaged pair with a glamorous engagement party with family and friends.
Kurt Hugo Schneider & Patty Ho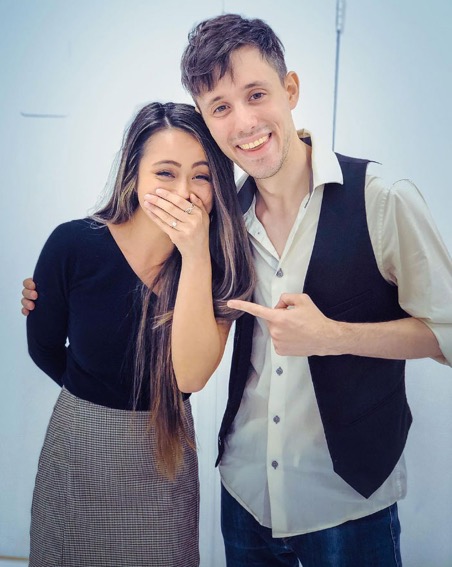 Kurt Hugo Schneider & Patty Ho proposal at an escape room
Source: usmagazine
The YouTube sensation popped the question to his long-time girlfriend, Patty Ho, while at an escape room taking her completely by surprise. The couple gave us a peek of their special day with a slideshow of photos on their respective accounts with captions that clearly spoke of their love for each other. We can only imagine just how magical their #weddingplaylist is going to be like.
Hilary Duff & Matthew Koma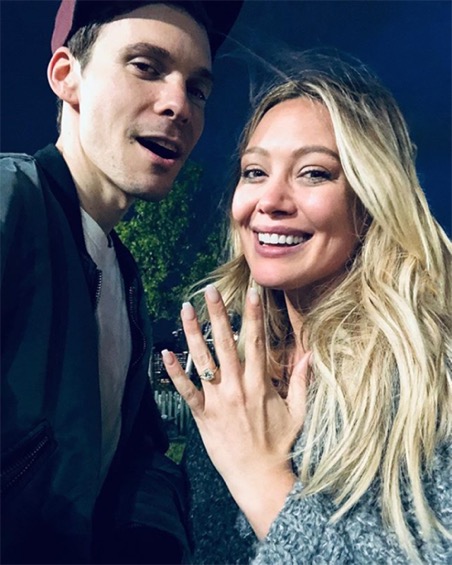 Source: peopledotcom
Ending the list with is former Disney actress, Hilary Duff who is set to tie the knot to long-time partner, singer-songwriter, Matthew Koma. Taking it to the 'gram, the couple announced their leap of love just recently in May with an adorable selfie that showed off Hilary's gorgeous cushion-cut engagement ring. We can only hope the couple shares their journey to the aisle with the rest of us.
Though it has only been five months into 2019, with the number of engagements popping up and weddings to look forward to, we can expect to be in for a year of star-studded celebrations, perfect for more bridal inspiration.