The Spoils of War: Urban Decay's Game of Thrones Collection
2019-04-11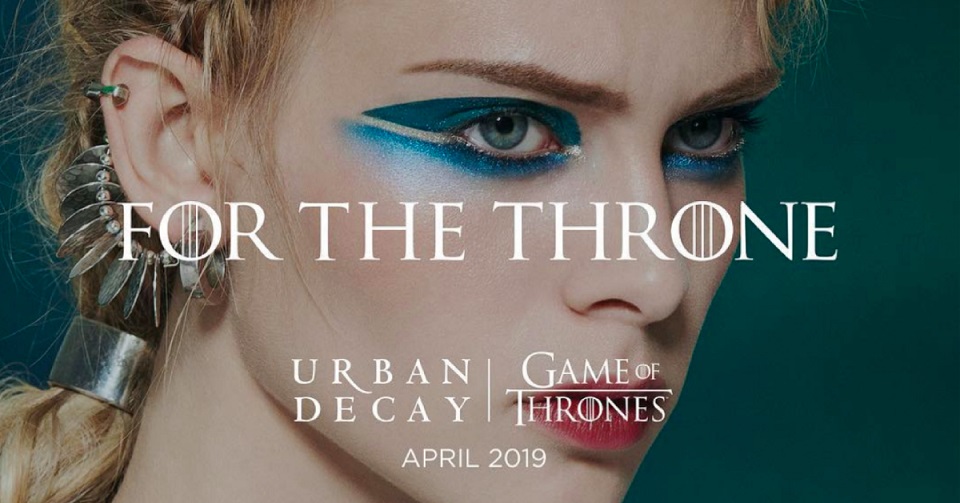 Source: Urban Decay
While epic television show Game of Thrones will feature its characters going for the throne in its final season this April, fans can go for a GoT inspired look with Urban Decay's Game of Thrones Make Up Collection. Set to release in April, fans can wear tones inspired by House Stark, House Targaryen, House Lannister, and the White Walkers. Here are some highlights of the collection that will have you bending the knee for Urban Decay's make up throne.
For Your Own Throne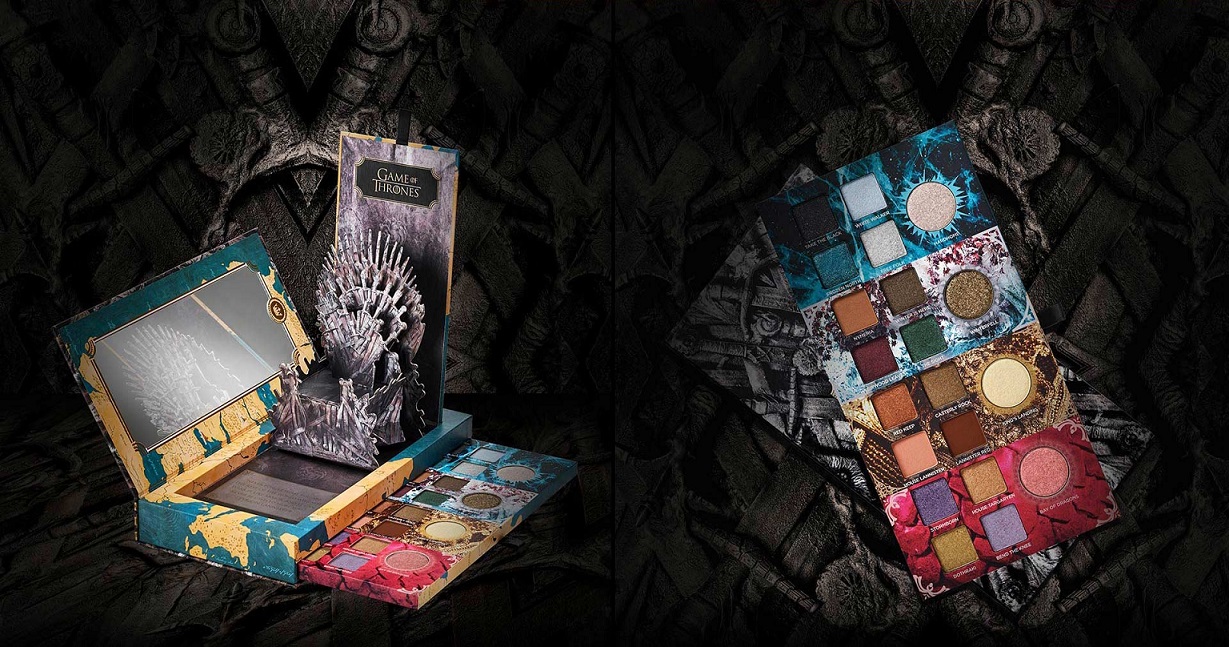 Source: Urban Decay
The UD | Game of Thrones Eyeshadow Palette is a limited edition pop-up work of art that brings you twenty shades including 4 holographic transformer shadows for endless permutations of varying shades. The palette is divided into looks modelled after House Stark, House Targaryen, House Lannister as well as warriors against the White Walkers so that you can choose your alliance and declare your allegiance with your eyeshadow.
Oh Mother of Dragons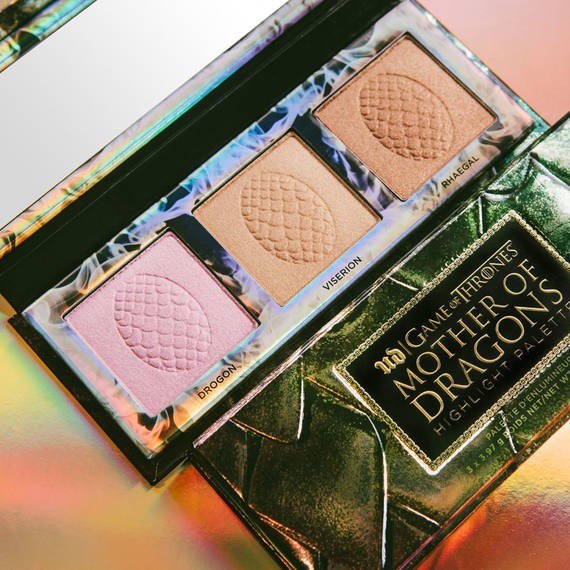 Source: Urban Decay
You don't need to be the Mother of Dragons to achieve that ethereal luminosity when you have the Mother of Dragons Highlight Palette! Featuring three new shades of Afterglow Highlighter, any one or even a blend of them is enough to light up your day (or night). These highlights are finely-milled and lightweight for that weightless feel, and lasts up to 8 hours so that you can be effortlessly radiant.
Pledge Your Allegiance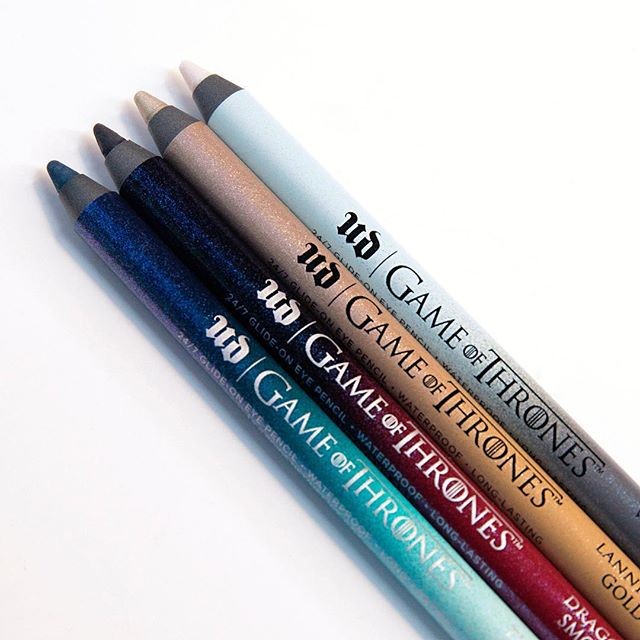 Source: Urban Decay
The UD | Game of Thrones Collection presents 4 limited edition shades of their award-winning glide-on eye pencil that promises a soft application but long-lasting, waterproof wear. Show your Lannister pride with Lannister Gold or achieve maximum smoulder with Dragon Smoke. The Night King gives you that royal edge while Winterfell Snow allows you to replicate that icy beauty of House Stark.
The Red Lipsticked Woman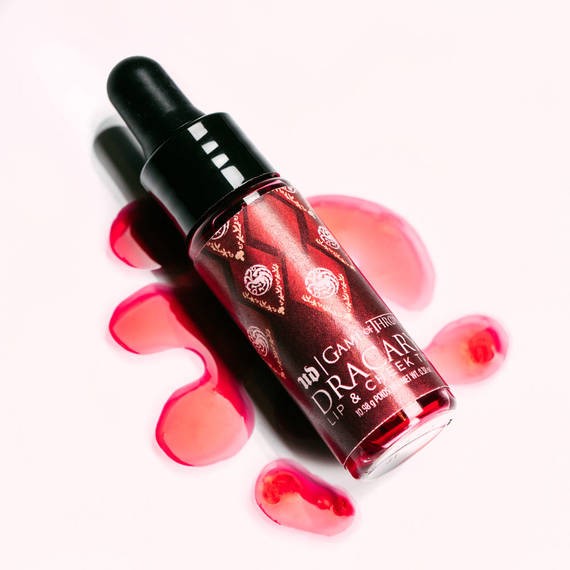 Source: Urban Decay
Others may brave through dragonfire for that rosy flush, but all you need is the Dracarys Lip & Cheek Stain which gives you a translucent blush on cheeks and lips. You may not be able to command 'Dragonfire' in real life, but with this gorgeous colour, you'll feel powerful enough to! Also look out for the UD | Game of Thrones Vice Lipstick which introduces 4 limited edition shades to the creamy, intensely-pigmented formula. Named after awe-inspiring women such as Cersei Lannister, Sansa Stark and Daenerys Targaryen, feel ready to take on the throne or any other challenge with these on your lips. If you prefer to remain icy cool throughout the day, there's the White Walker which features a deep, berry shade.
A Brush with Death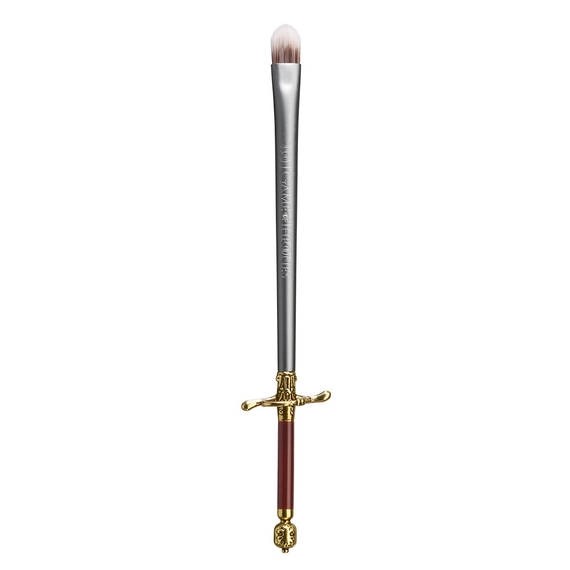 Source: Urban Decay
There's no fancier eyeshadow brush than Arya Stark's Needle! A flat eyeshadow brush that small but powerful, use it for any shade or style. For laying down and blending eyeshadow, turn to Jon Snow's Longclaw which carries a large eyeshadow brush.
The Vault to Rule Them All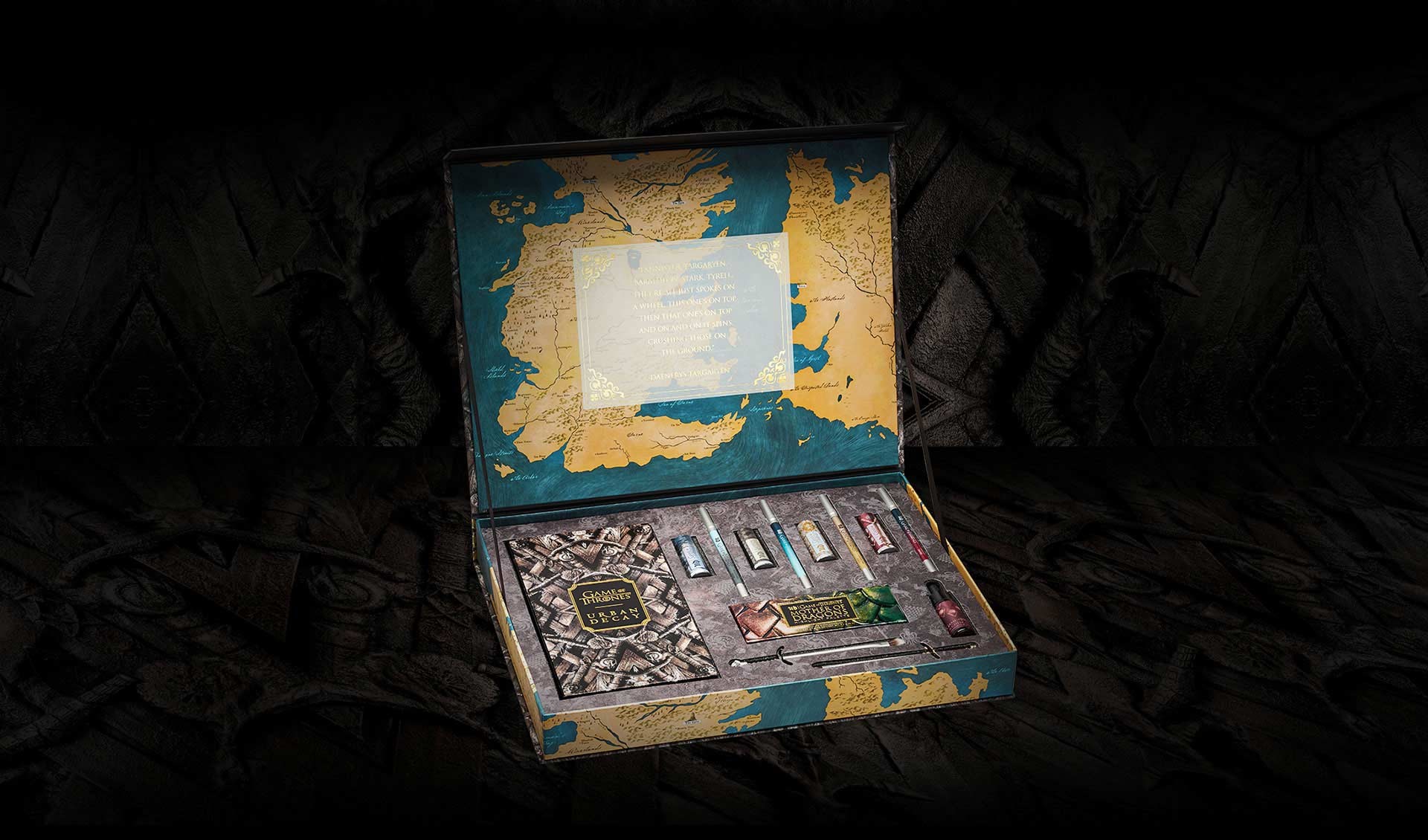 Source: Urban Decay
If you can't choose between all of these amazing products, get the UD | Game of Thrones Vault which equips you with a full arsenal of UD | Game of Thrones make up. Be ready to take on the last season of GoT with these incredible weapons at your fingertips.
Pay homage to your favourite Game of Thrones themes, houses and characters with Urban Decay's Game of Thrones Make Up Collection and create a whole slew of looks to conquer the season!