Top 10 Wedding Dress Shopping Tips
2018-05-17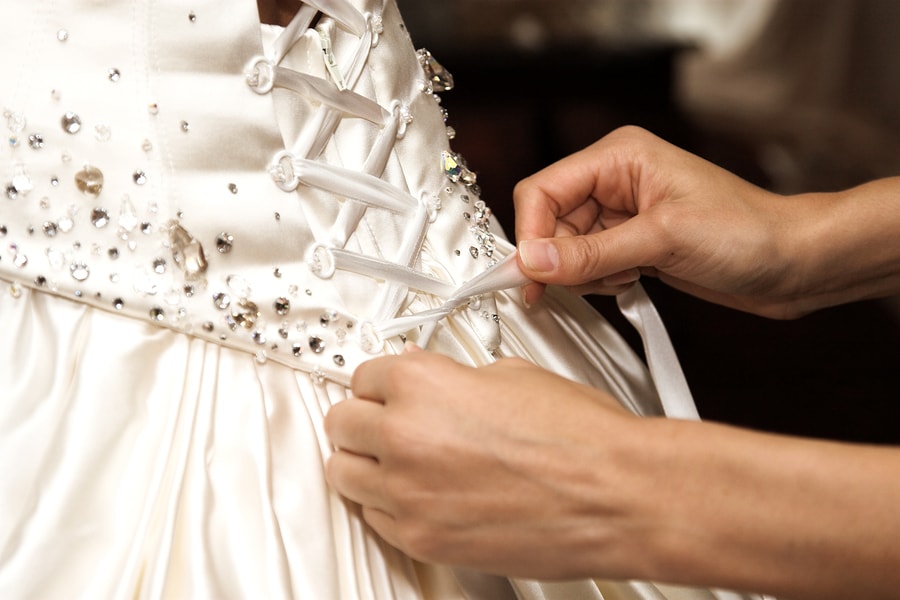 Now that you've got the venue, menu and everything else planned for, it's time to find the perfect wedding gown! Whether it's a barebacked gown or mermaid dresses, there are various aspects to take into consideration before deciding on the one. From doing your research to considering your theme, we have ten tips that will help make your dress shopping experience a fuss-free and enjoyable one!
Set a budget
Do have a budget in mind before visiting the bridal shops in Singapore, to shorten the process of finding an ideal dress. When calculating the dress budget, remember to factor in other wedding expenses, in order to best keep to the overall wedding budget.
Theme up!
Don't forget to consider your wedding theme when dress shopping! From the colour palette to the wedding venue, it is advisable to choose your dress that is able to elevate the wedding theme.
Work as a team
While he may not be able to tell the difference between a sweetheart neckline from an off-shoulder gown, it is important to take his opinions into considerations. In addition to visiting bridal shops as a couple, seek his thoughts on the overall fitting of the dress.
Plan early
Start planning for your dress at least six months before the big day. Not only will this allow you to have the time to search for the perfect dress, the time will also be able to accommodate potential alterations you may wish to make.
Try out the dresses
Making your dress purchase online is a risky business – what if the dress doesn't fit or if the gown doesn't turn out as advertised? It is advisable to personally try on the preferred dresses, to ensure the fitting of the dress and to make any alterations if needed.
Make a package purchase
Buying your gown, accessories, and princess cut engagement ring Singapore from the same bridal studio can help to make the wedding planning journey a fuss-free one. Skip the bridal-studio-hopping and get to put your wedding outfit together, all with the help of the studio's experts.
Consult the professionals
Speaking of experts, do seek the help of wedding professionals and allow them to help you find the perfect dress. Equipped with a wealth of experience, there is no one better than the bridal studio experts when it comes to nailing the details of your wedding gown.
Make several appointments
It is natural to be undecided, so don't be afraid to make several appointments before making the purchase. To avoid the crowds, opt for weekday appointments of ones on weekends.
Consider the accessories
Do you have a specific necklace or arm-candy that you wish to don on the special day? While statement necklaces are best worn with off-shoulder dresses, bracelets and bangles are best left for sleeveless gowns. Accessories can make a difference to your look, so do remember to factor in the cut and colour of your dress when you're dress shopping!
Take photos
Not only will you be able to see the dress from all angles, you'll be able to see how the wedding photos will potentially turn out. So if you don't like what you're seeing, it's best to try on another gown.