Top 6 Wedding Venues For An Enchanting Wedding In Singapore
2017-11-09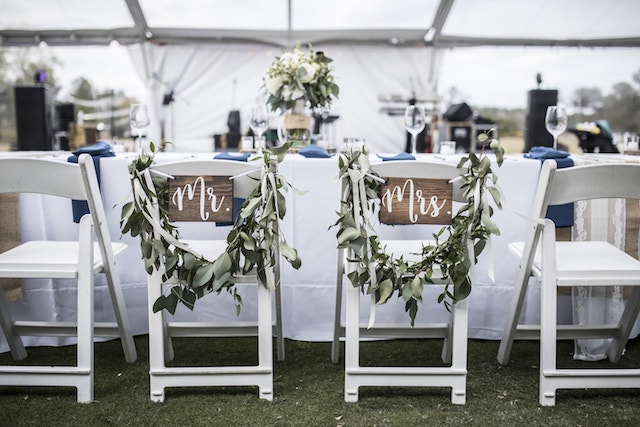 When it comes to your weddings, the desire is to pull off a memorable experience! Regardless of how grand or intimate you would like the occasion to be, Singapore has a wide range of wedding venues to choose from.
Exchange vows in breathtaking greenery and nature
You could tie the knot at one of the numerous, beautiful, natural sceneries that the city-state offers. If you are planning to go for an outdoor wedding in Singapore, there is a great deal of beautiful environments to choose from.
You could pick amongst the magnificent nature parks that provide venues for weddings. These relaxing locations offer a beautiful, relaxing background for your big day.
Vintage locations with enchanting history
Singapore boasts a rich heritage with its cultural diversity and colonial past. You could have a piece of this heritage with you on your wedding day by choosing a historical location to be your wedding venue. With a background featuring classical architecture and other ancient features, you will create a truly memorable occasion as the yonder years merge with the beginning of a new chapter in your lives!
Beach venues surrounded by sand and sea
Since Singapore essentially consists of a main island and other tiny islets, you have plenty of options if you wish to exchange marital vows with waves roaring in the background. The number of invited guests and provisions of service providers should help guide the choice of a beach venue.
Certainly, a beach wedding offers picturesque sceneries for capturing the event and your wedding videos will be something out of this world!
Traditional church settings
For the quintessential traditional couple that seeks a more quiet ceremony, a church setting would be just right for you. If this is the case, you might simply need to book a date at your usual church and set upon inviting guests! To make the day a little more vivacious, you could plan a reception for your guests at a wedding restaurant complete with entertainment and delicious food.
Modern architectural landmarks
Younger couples that wish to have a glitzy and glamourous celebration may opt for an event atop a skyscraper! The city has a number of modern buildings that boast of tasteful, contemporary architecture that could give amazing views of the life below. No doubt, such a wedding location could give some of the most thrilling wedding pictures to remember the big day.
If you are both lovers of height, this is probably the most exciting option for a wedding location!
Hotel wedding venues
Exchanging marital vows at a hotel comes with the convenience of finding all the necessary services under one roof! From the right-sized ballrooms and sufficient food for guests to accommodation and entertainment provisions, this seems like the best option for couples that do not have much time to plan for the big day!
What's more, many hotels do offer wedding packages that could help you save some cash!
With the wide range of options for wedding venues in Singapore, you are sure to find a place that meets all your needs and preferences. Begin your marital life with a bang by having lots of fun with friends and family at a befitting, gorgeous location!