Unexpected Things That Can Spoil Your Perfect Wedding Day
2017-11-16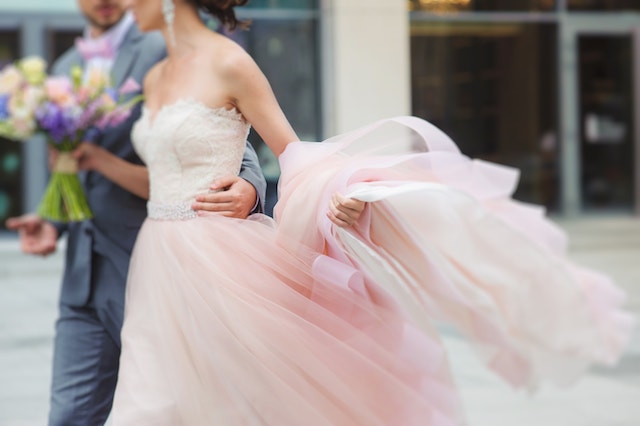 Preparing for your wedding day is surely stressful but you know that it will be worth it. There are many things that you have sacrificed just to have a perfect wedding plan and you do not want to encounter more problems. However, you must prepare yourself for the worst and there should always be a plan B to avoid disaster. While matters relating to your wedding photography or wedding gowns can be dealt with by finding a reliable bridal boutique in Singapore, there are others that you may not expect. To prepare you, here are some things that may throw you off.
Guests with Plus Ones
When planning a wedding, it is important to count the number of guests who will arrive so that you can budget the food and drinks that will be served as well as the chairs and tables to accommodate them. However, you must expect that there are some guests who will bring a plus one without informing you. Some may inform you beforehand, but others may just surprise you with their partner hence you should be prepared to have more guests than you calculated.
Guests Making Too Much Noise During your Ceremony
Your friends will tease you about tying the knot, but there are times when that will get out of hand. With alcohol being served in the celebration, you can expect that some of your guests may have a little more than they can handle. A little cheering can be fun for this joyous occasion. However, if your guests begin to make too big a ruckus, you should get some help from your bridesmaid or groomsmen to settle the guest down.
Late Suppliers or Vendors
One of the more common problems that many brides and grooms encounter are late suppliers or vendors. It can be troublesome as your wedding celebration will often follow a timeline. It is important to inform your suppliers to arrive an hour or two before the right time of the wedding. There should also be a line of communication in case there are problems which can be inevitable.
Technical Issues
In many wedding celebrations, there are often special videos and photos prepared for the event. It is common for the couple to play a video of their love story as well as display the ceremonies that happened prior to the wedding. Most wedding events will have music playing in the background as the celebration is proceeding as well. However, your plans can get messed up when a technical issue that prevents you from playing any of these wedding media crops up. Always ensure that the venue you choose to host your wedding has a backup for their technical equipment or have someone that is on standby to help you solve any technical problems when required.
It is important to come up with backup plans for these unexpected situations. This will help you have a smooth wedding and prevent you from feeling anxious throughout your wedding.