Unique Wedding Reception Options in Singapore
2017-11-10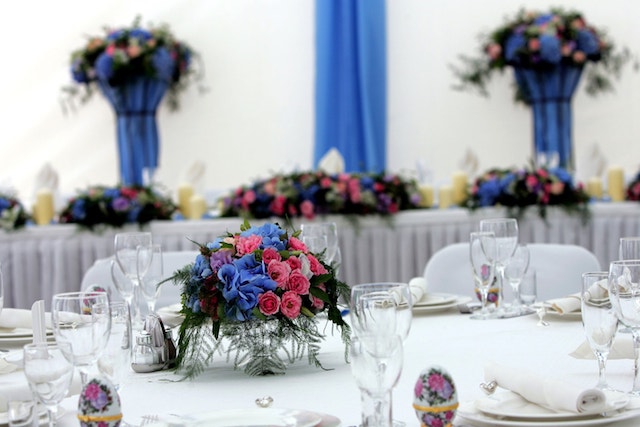 A wedding ceremony is not completed without a proper reception for guests and the newly-weds to interact, have some fun and enjoy some refreshments. There are numerous reception ideas that you could choose from depending on your preferences.
A small, intimate wedding lunch in a restaurant
Finding a wedding restaurant to hold a luncheon for yourselves and your guests should not be difficult in Singapore. This option is viable whether the vows are exchanged at a different location or within the restaurant's premises.
Be sure that the hall reserved for you is large enough to comfortably accommodate all the guests invited. Certainly, you will also need to work with the restaurant's management on the menu to be served. Furthermore, the management should be able to work out an entertainment plan for you if this is desired.
Contract a catering company to provide reception services
This is a popular reception option for those who hold an outdoor wedding, but comes in handy for those who hire halls to be wedding venues as well. Catering services usually include basic entertainment services like music, for which you might be charged something extra.
If the wedding venue chosen also offers these services, go for an all-inclusive package to save on costs. It will most likely cost you more to get the necessary services from different vendors.
Consider non-traditional ideas for the reception
The costs of these ideas will depend on how modest or grand they are! An art gallery reception, for instance, may be free for renowned exhibitors while a public park might levy a small charge for the usage of its grounds. Regardless of the options being considered, bear in mind the other services and provisions that will be required to complete the reception.
Basically, with non-traditional reception ideas, you have the choice to spend close to nothing or splash a bit of extravagance to pull off the day you want! As a matter of fact, the reception could even consist of a barbeque in your backyard or a glitzy affair atop a skyscraper!
Hold a small reception and throw a party later!
If you feel overwhelmed by all the preparations, go for a small wedding reception and throw a bigger party later on! The small reception could provide basic snacks and simple entertainment and still be fun and intimate.
When the stresses of the wedding have died down, you can embark on planning an all-out party without any important details being left out! Ideally, this party should be held after you return from the honeymoon and the wedding excitement has not died out completely. Inviting your favorite band to perform at this party should be highly considered!
General reception tips
All in all, even as you select the venue and services required for the reception, be guided by what you want it to achieve. Aside from refreshments and entertainment, receptions are the perfect place for memorable, emotional speeches from loved ones and fun dances! Ensure that sufficient provisions are made for these.
You might also wish to carefully evaluate your financial position before settling on a single reception idea. There is no need to be extravagant in hosting your guests only to start your marriage with a mountain of debts. With a little bit of creativity, you can still pull off an amazing wedding reception while saving lots of cash in the process!