Wedding Hacks: Choosing the Ideal Wedding Décor
2019-06-14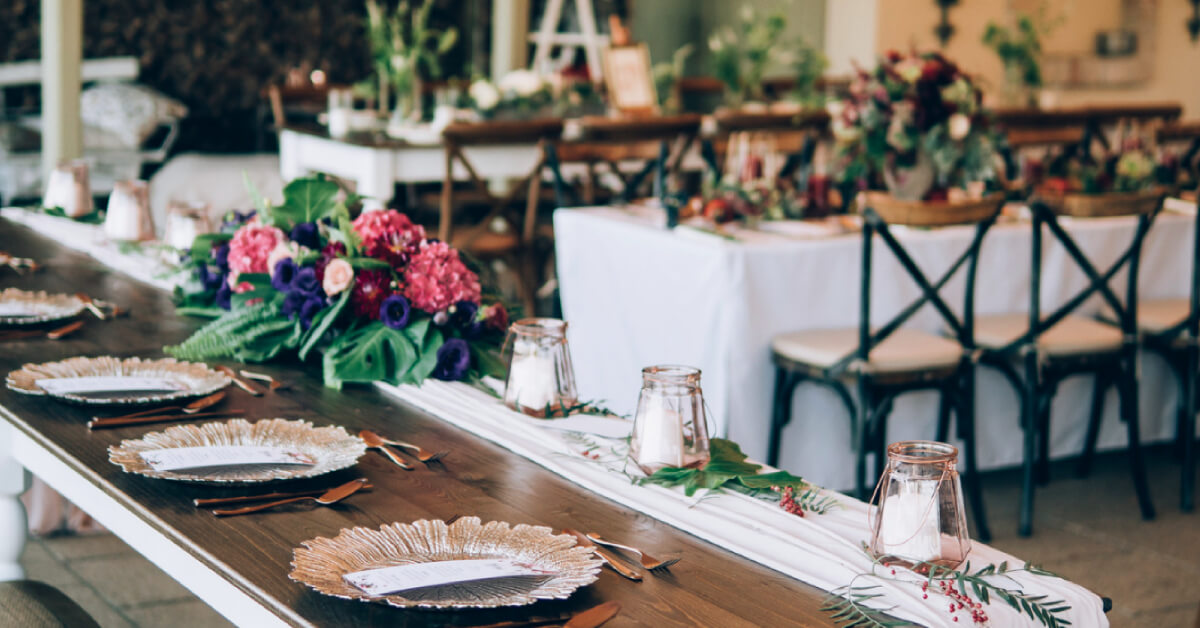 When preparing for the big day, one of the most immediate and dare we say essential aspects to consider would be the wedding theme. In addition to shorlisting your desired location from the wide variety of wedding venues in Singapore, the ideal décor is also required in order to bring your theme to life. From venue selection to nailing the basics, here're some tips for choosing the perfect wedding decorations.
Know Your Venue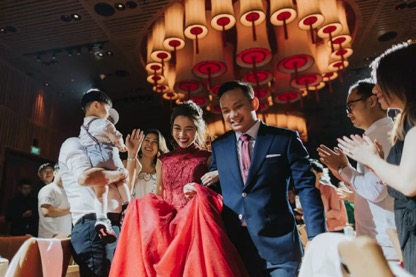 Hotel ballrooms are a popular choice for wedding venues
Source: Twogather Pictures
Before shopping for your wedding decorations, it's important to first understand what your wedding venue offers. For instance, does the venue offer mood lighting? Does it feature pillars that require dressing up? As such, it's important to have a chat with the wedding coordinator/planner before actually purchasing the decorations.
Tying the Theme Together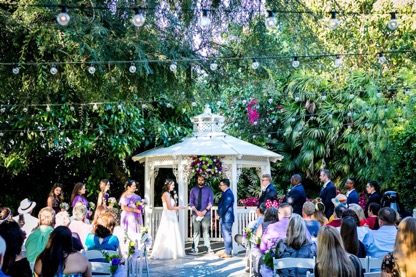 A Disney themed wedding with purple as the main colour scheme
Source: Jovanni Photography
From old-school glamour to minimalistic to funky modern, there is a wide array of themes for you to choose from. You could even opt for a Disney-inspired wedding (as long as both parties are agreeable).
It may be surprising, but the theme does not actually determine the colour palette of your wedding. Instead, a little tweaking to the family of colours goes a long way for the overall look and feel of your wedding. For example, a Beauty and the Beast-inspired wedding could be presented in pastel colours, to provide a softer feel to the wedding.
From table centrepieces and serviettes to wedding favours, it's essential for the table settings to complement the theme. Simplicity is beauty – so don't be afraid to expand the colour palette with just two different colours of varying shades.
Delving Into Details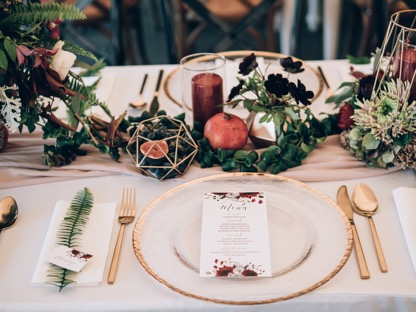 A rustic-themed wedding
Whether you choose to go with the venue's existing decorations or rent decor or props from external vendors, ensure that your decorations are complementary to basic features such as tableware, linens and lighting, that your overall aesthetic isn't compromised.
Together with the venue, your wedding decorations play a major role in creating the ambience. Whilst selecting the ideal decorations may take require considerable time and effort, seeing your wedding theme come to life will make the task worth every while.