You Want It, You GoT It: A Guide to the Ultimate GoT-Themed Wedding
2019-04-12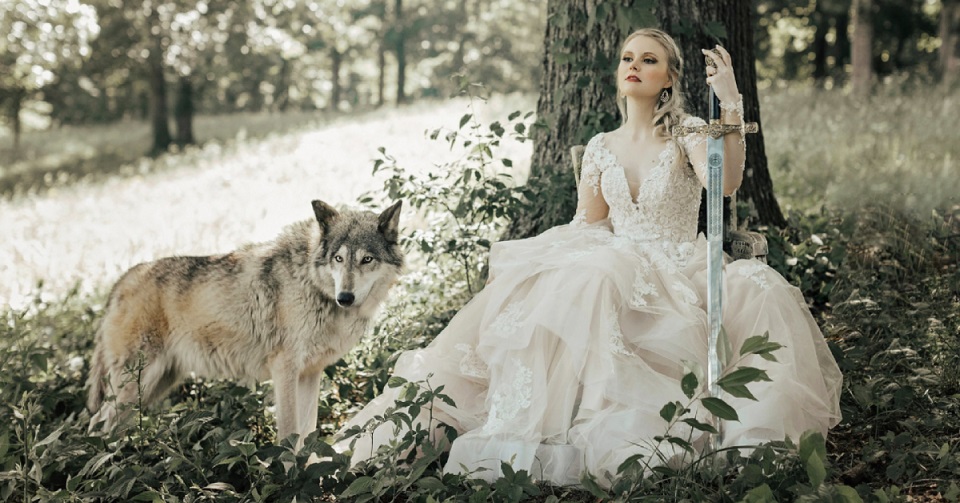 Source: Pinterest
Winter may be gone, but wedding is here! The month of April marks the end to an epic series as Game of Thrones draws to close with its eighth season, causing millions of fans worldwide to go into mourning (for the end of the series or what is likely to be an extremely bloody season or both). While this is the beginning of an end, you and your partner can celebrate the beginning of a new chapter and pay tribute to a well-loved series with a themed wedding! Here's how you can put together a GoT themed wedding even without dragons, wolves or swords.
Summoned By Raven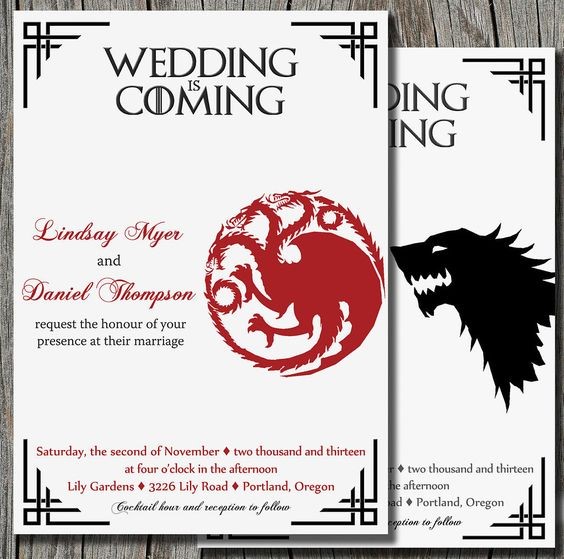 Source: Pinterest
While you may not actually dispense your wedding invitations by corvid, you can certainly design them in the style of GoT with the matching emblems and houses. Match it with a cheeky twist on an iconic quote and your fellow GoT fans on the guestlist are sure to RSVP faster than you can say 'Daenerys'.
Sitting on a Throne is a Thousand Times Harder than Winning One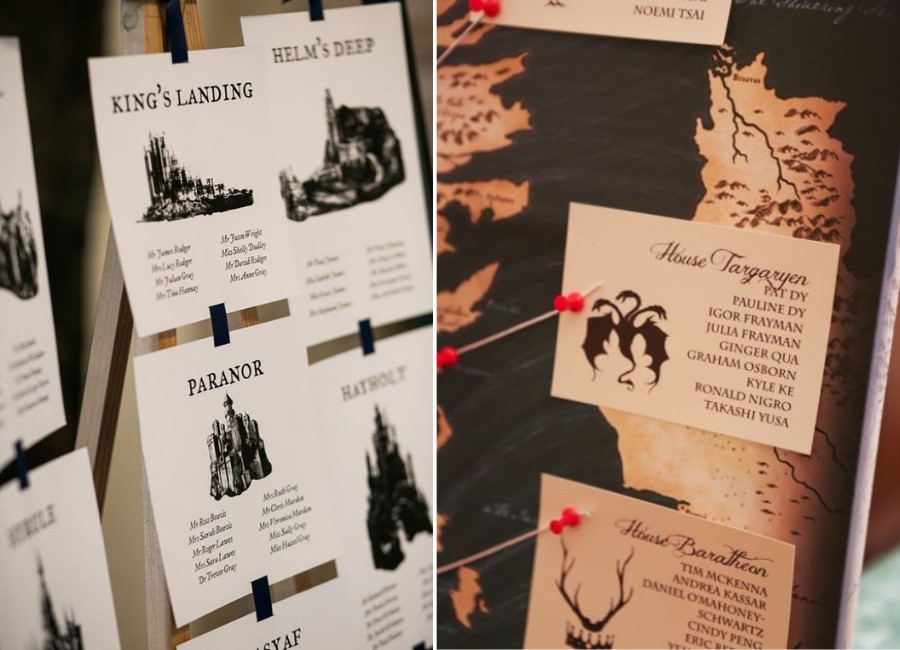 Source: Pinterest | Pinterest
Thankfully no one is going to fight for thrones at your wedding, but you can add an element of GoT with the seating nonetheless with themed seating arrangements. Mark the tables according to a house or location from the series and have your guests sit accordingly. It might be even more fun if they have to locate where they're sitting on their own so make the seating lists as authentic as possible!
A Feast for the Eyes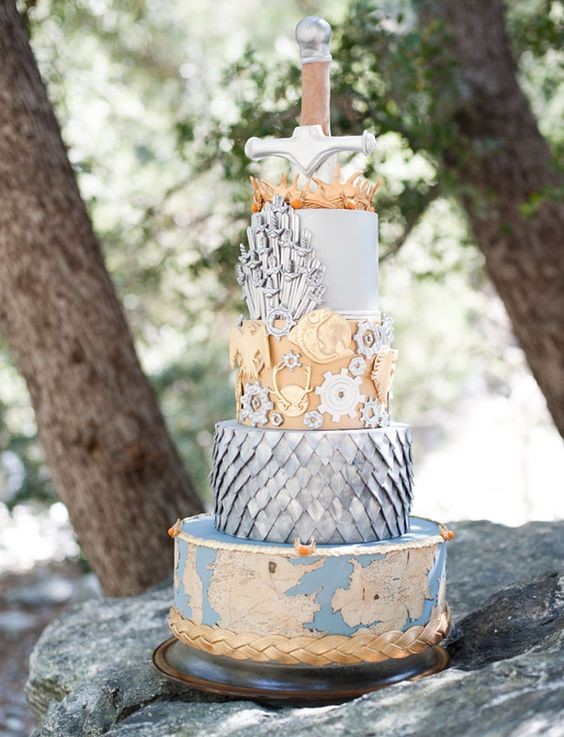 Source: Pinterest
Other than giving your guests an unforgettable feast, you can also have a wedding cake that's a feast for the eyes. Find a bakery that does customised cakes or GoT themed cakes and dish out delicious, gorgeous slices decorated with dragon scales, sword motifs and more, depending on your preferences. If you want, you can even get lemon cake as a nod to Sansa.
The Golden Crown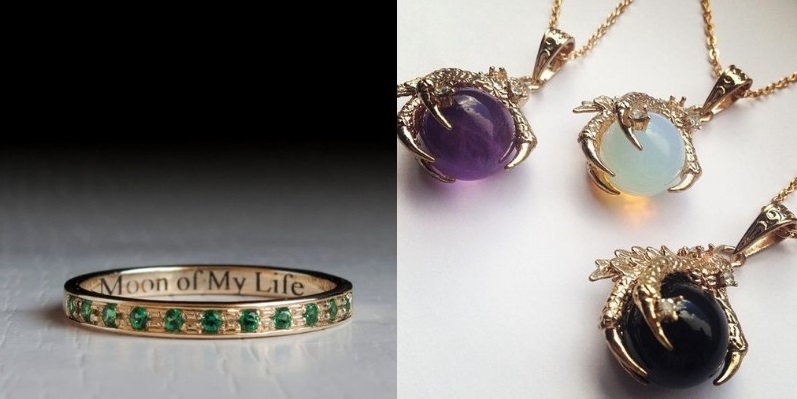 Source: Pinterest | Pinterest
When it comes to accessories, the possibilities are endless – so why stop at a crown? You and your partner can have matching rings with your favourite GoT quotes carved in them. Alternatively, deck your bridesmaids out with matching dragon inspired jewellery such as dragon egg necklaces, dragon earrings or rings. Grooms and groomsmen can opt for GoT themed cufflinks!
All Memory of You Will (Not) Disappear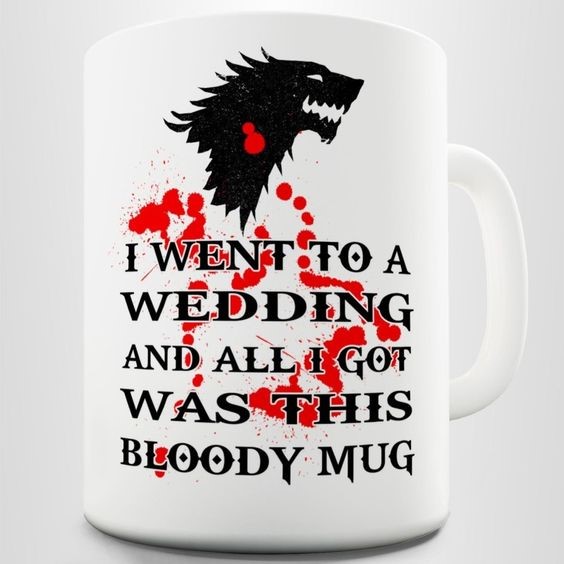 Source: Pinterest
With a wedding as spectacular as yours, it's highly unlikely that anyone will forget about the celebration anytime soon. Make the day even more unforgettable with themed wedding favours. A mug, key chain or bottle opener with memorable GoT lines quoted on them are a great way to give your guests a little bit of the celebration to take home with them.
You may not have the stunning backdrops and castles that GoT episodes do, but that doesn't mean you can't put together a wedding to rule them all. Just remember to be creative, have fun with the planning and you've GoT it in the bag.