5 Details To Wow Your Wedding Guests With
2018-02-13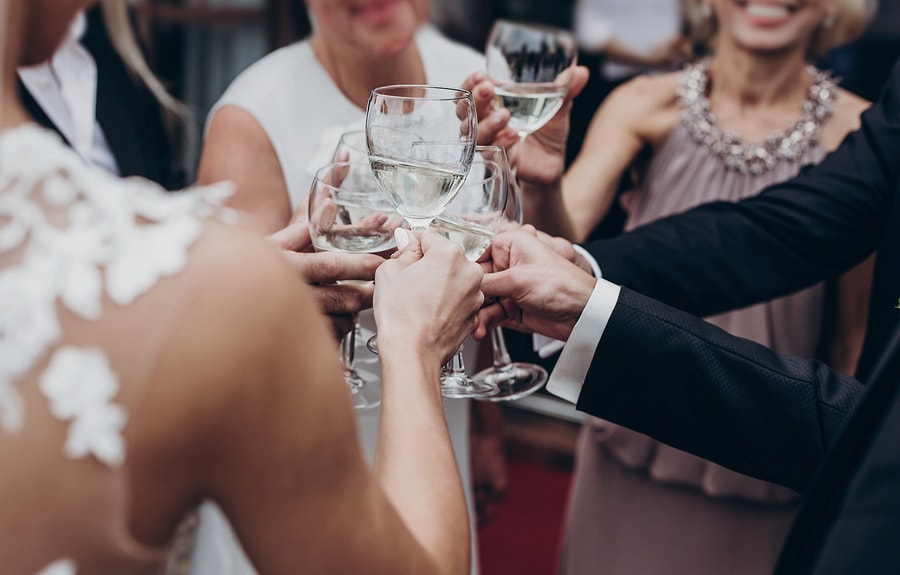 The big day is almost here! The wedding banquet venue, wedding gown, flower and seating arrangements are finally set.
To make it a wedding to remember, we have compiled a list of five details to take into account of on your special day.
Host a mini reception
Although may be customary for most to arrive shortly before or even after the ceremony has begun, there will be a handful of guests who, bless their souls, arrive early. As such, it may be helpful to provide a mini reception with some snacks, to tide the crowd over before the banquet officially begins. Arrangements can be made with the wedding venue, where this mini reception can even include a photobooth for your guests to indulge in some pre-banquet activity. Not only will your guests be impressed at your thoughtfulness, they will be grateful for the light refreshments.
Provide light entertainment
Besides a wedding music playlist to liven the mood, don't be afraid to include a short video montage. From reminiscing how you met to shoutouts to your guests, the options are endless. For a more engaging activity, host some wedding-related games and have a ball with your guests!
Ensure accessibility
We're not saying that you shouldn't hold your wedding at a country club that requires a 15-minute drive in, but it will be great to provide transport for guests who don't have their own. Do also take note if there are lifts located near the venue, to cater to the elderly's needs.
Check for special dietary requirements
The last thing you want is for your guests to have a food allergy reaction. Sure, it will be a wedding to remember but it's not exactly… desirable. Be sure to take any special dietary requirements into account before alerting your caterer to them. On the other hand, do also provide some assurance to said guests, that special arrangements have been made for them.
Prepare adequate accommodation
As some guests may prefer to stay the night, do consider their comfort and ensure that there are adequate accommodation facilities. Also, if possible, have a team that will help ensure the well-being of your guests.
Remember, it's the little things that count. What guests will remember most about your wedding isn't how it looked, but rather how it made them feel.