Wedding Ideas: Up Your Game with 5 Local Snack Bars
2019-07-12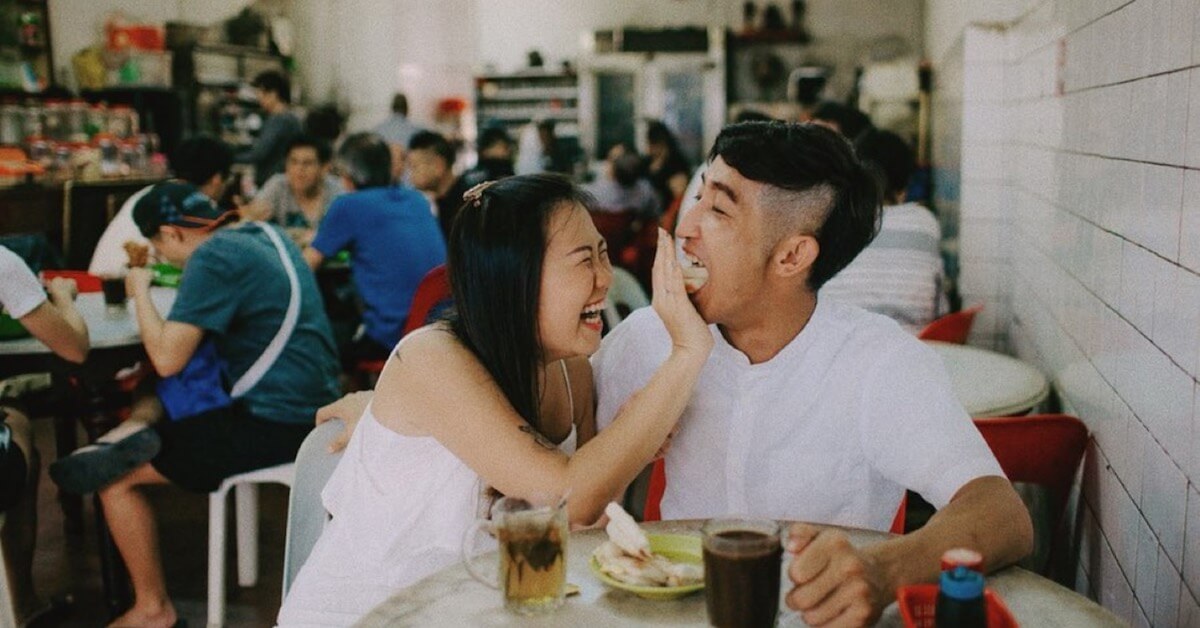 Source: @intricked
Local flavours for a local touch
A wedding is about all about the people – while you can delight your guests with food, music and entertainment, there are other ways to get them excited. Should you want to add a touch of local flavour to your wedding, look no further than the following snack bar ideas!
1. Tutu Kueh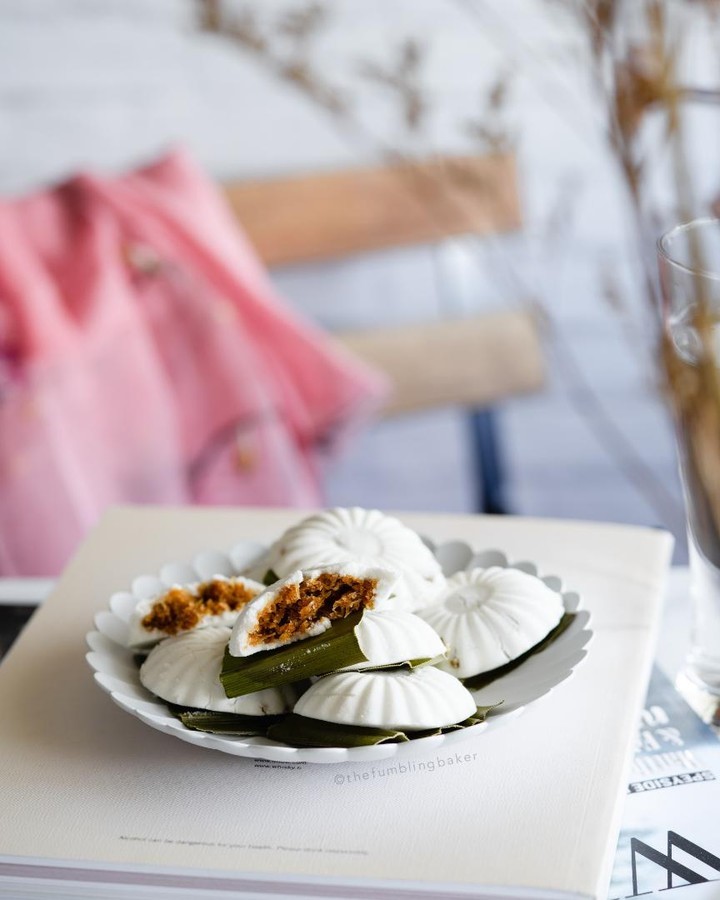 Source: @thefumblingbaker
A favourite among young and old alike, Tutu Kueh is a flower-shaped rice flour cake with fillings such as coconut, peanut, and even chocolate. Typically, the snack comes on a small square of pandan leaf – fans of the fragrance will definitely enjoy the characteristic aroma of pandan floating through the air.
Tutu Kueh live station vendors can be easily booked online, and a one-man booth can offer up to 80 servings per hour. The snack is made upon request, so your guests will surely enjoy the assortment of Tutu Kueh that is served fresh and steaming hot into their hands.
2. Traditional Ice Cream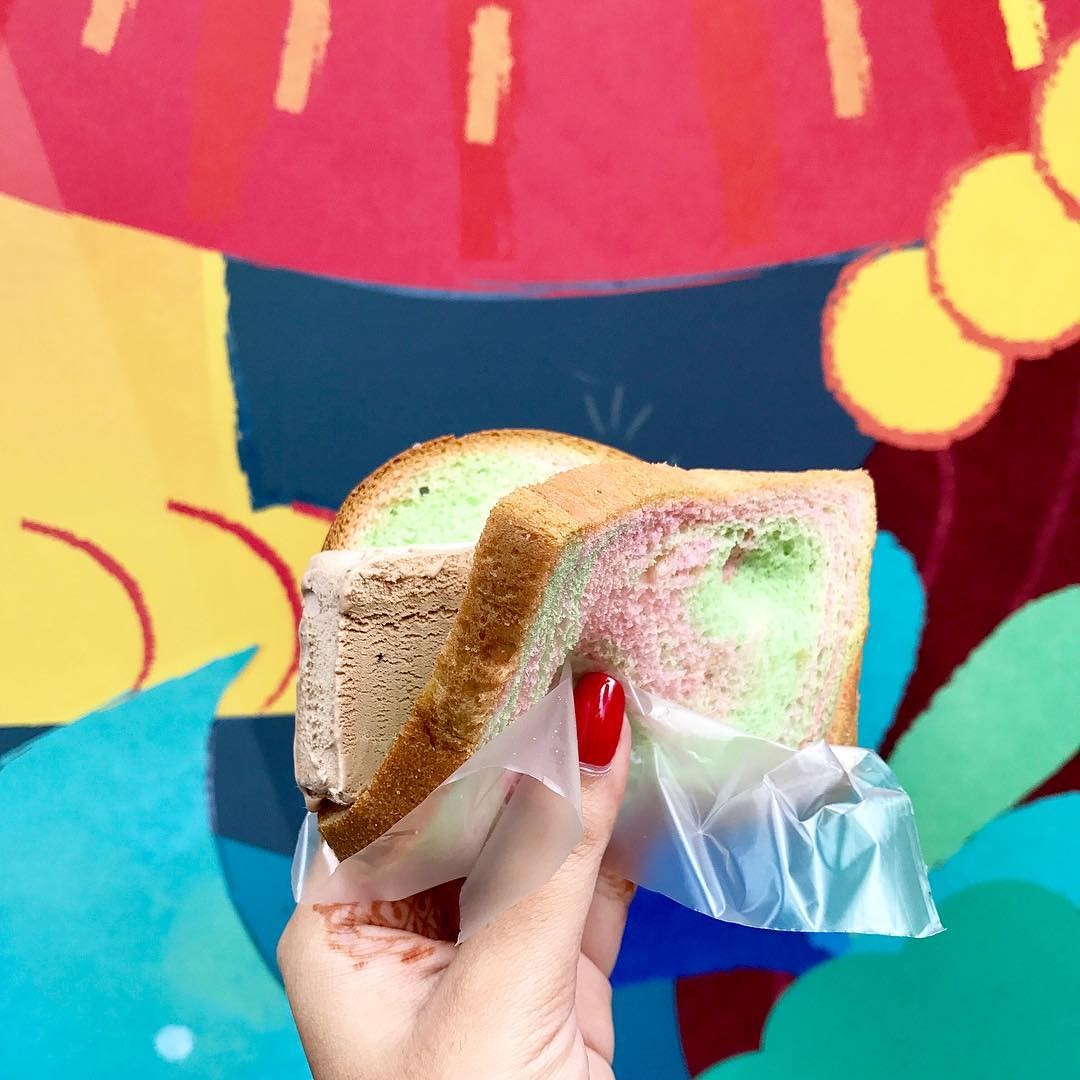 Source: @priyasrim
A familiar sight along the streets of Singapore, the ice cream cart is sure to evoke fond memories in your guests. This cold treat is best for an outdoor wedding to stay cool and refreshed.
Rent a cart where guests can order from the ice cream uncle as per usual – mix-and-match from a variety of flavours such as raspberry, chocolate chip, and sweet corn, to go with a cone, rainbow bread, or cup.
3. Dessert Stall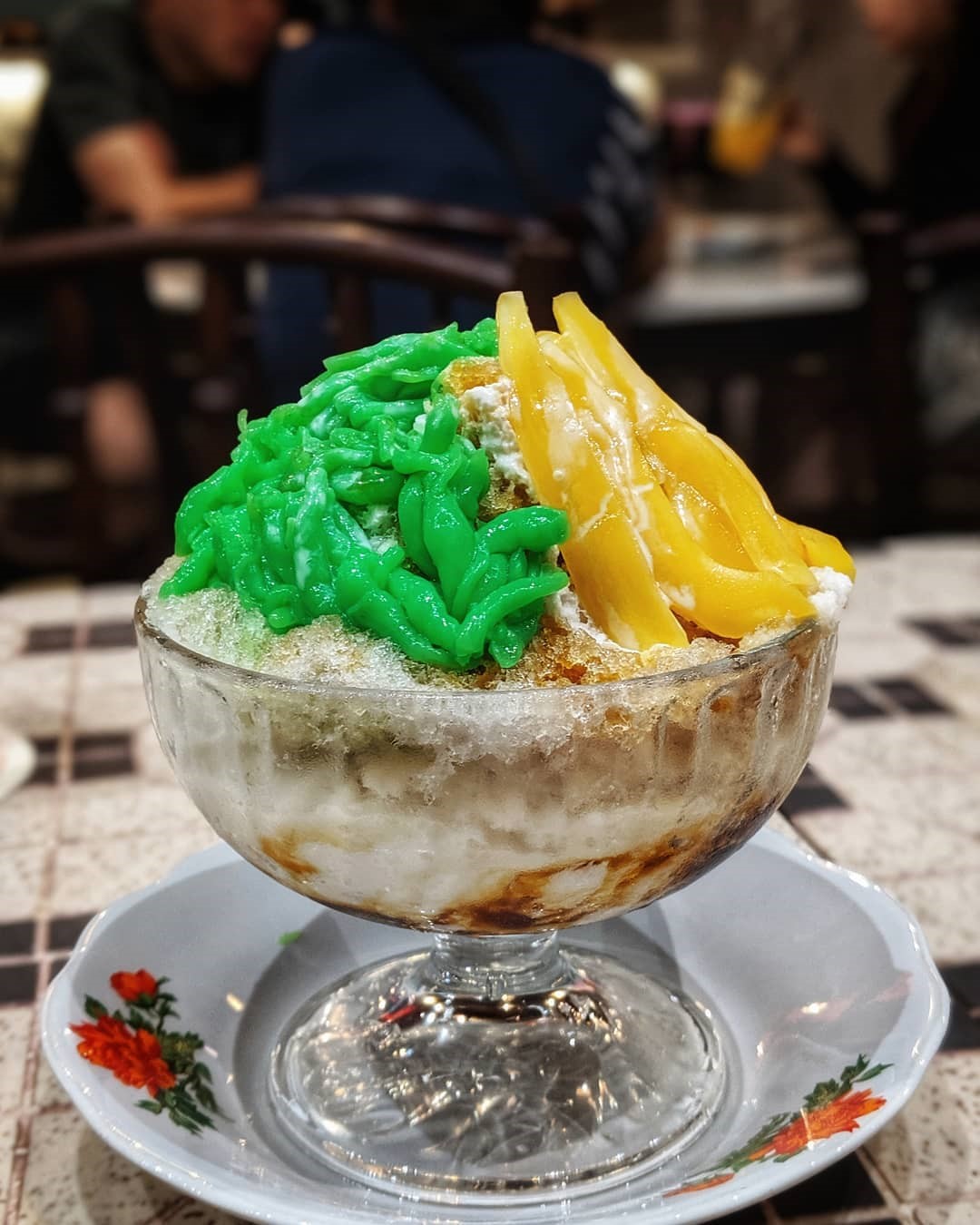 Source: @putuphoto
As the last of the menus, a dessert sends the couple well-wishes for a sweet marriage. Instead of having this as part of the course menu, put a local twist on the dessert to go out on a high note!
Should you prefer an authentic experience, guests can order and self-collect from the dessert stall, Kopitiam style. Otherwise, to save your guests the trouble and let each table order from a menu.
Dessert-wise, time-saving scoop-and-serve options include cheng tng, bubor hitam, and soya beancurd. For a more extensive menu, include shaved ice desserts such as ice kachang, chendol, and red ruby. However, do note the latter requires more work, time, and perhaps money.
4. Kachang Puteh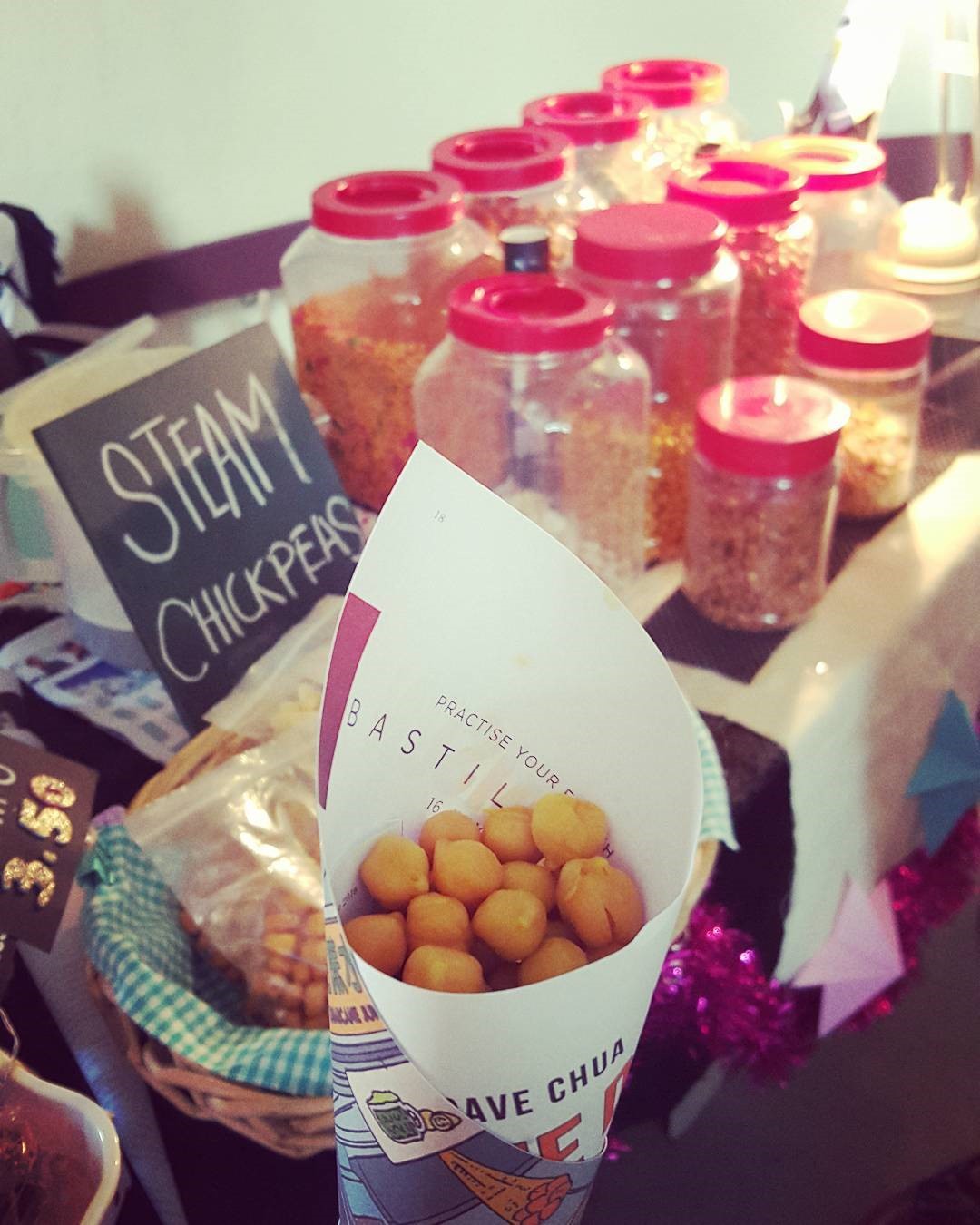 Source: @mstriggerhappy
Bring your childhood to your wedding with the Kachang Puteh – a mixture of nuts, which include salted peanuts, roasted almonds, and sugar-coated peanuts, in a paper cone. To add variety, you can choose to include legumes and crackers such as chickpeas and murukku.
Since the paper cones and snacks are ready-made, the Kachang Puteh is served speedily – you know what they say, reduced wait times at queue lines makes for happy guests! With their handy snacks, your loved ones can then munch and move around to socialise with one another.
5. All Things Included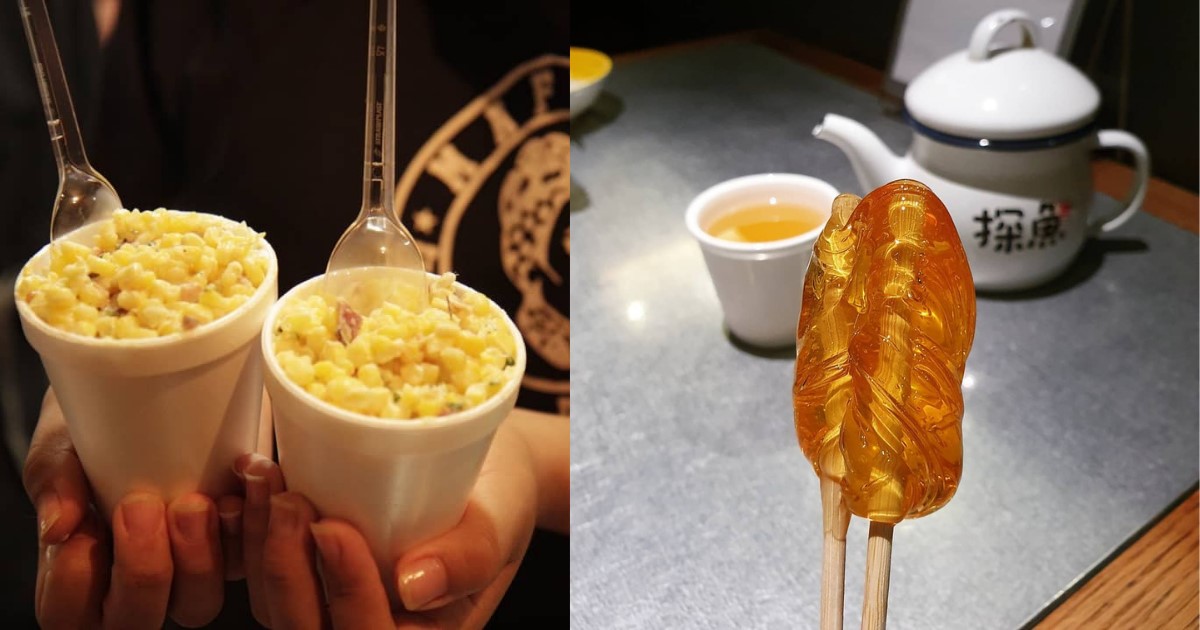 Source: @mafiosacomidaderua & @astralis_
To go all out, simply get all things dessert! With this, there is no stress over which to include and exclude – you can have all your heart's desires. For nostalgia's sake, combine your favourite childhood snacks all into one booth.
Transport your wedding back into the olden days against the sound of the ting ting candy's chiselling, the sight of the malt candy's twisting and turning, and the smell of the cup corn's melting butter. Additionally, it would be a good idea to pair each treat with a well-wishing for your marriage – in this case, the golden malt candy represents wealth and prosperity!
Since the above snack bars can be hired in small spaces, it is not necessary to rent a larger venue than originally intended. Just make sure that the vendors are agreeable and you'll have yourself a local culture-infused wedding!