Wedding-Venue Hunting? Here's How & Why You Should Scout the Location Before Deciding
2019-04-02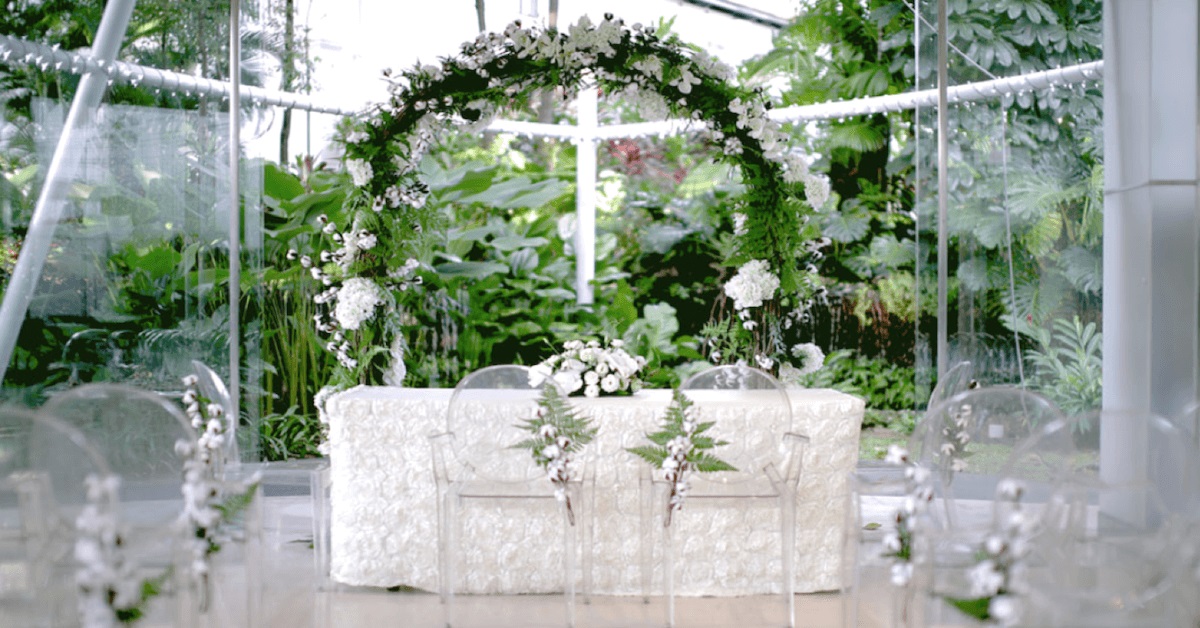 Solemnisation ceremony at Amara Sanctuary Resort Sentosa
Source: Amara Sanctuary Resort Sentosa.
Every couple's wedding needs are different. For example, some may require a more spacious area for a big-scale celebration, while others are perfectly content with a more intimate venue. Regardless, it's important that you are sure of the venue before making the decision, and this means making a trip to the shortlisted venues. While a photo speaks a thousand words, it's essential to ensure that the venue is indeed what it's portrayed to be. As such, here're some tips to keep in mind when scouting for the perfect wedding venue.
Night or Day?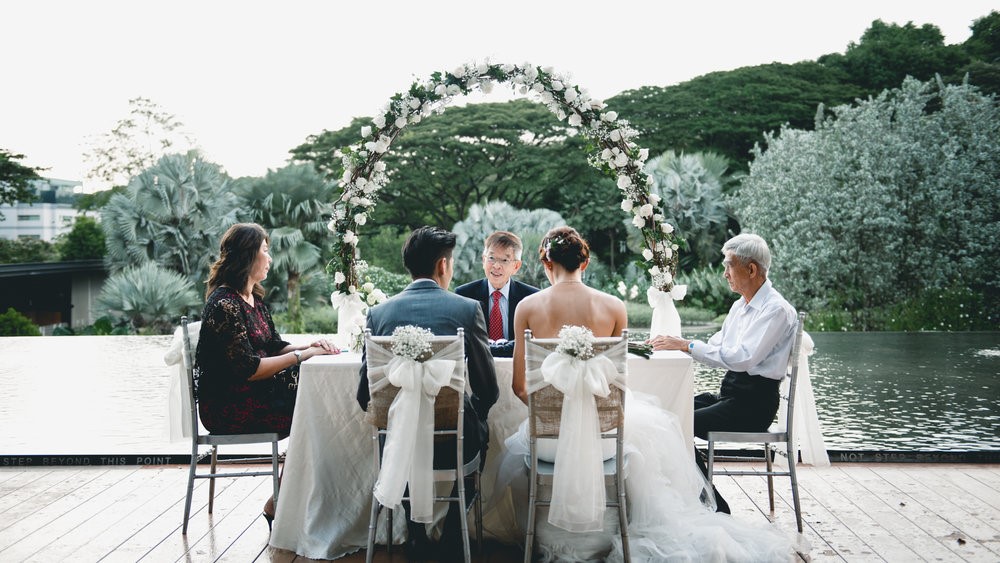 Solemnisation ceremony at Hort Park
Source: Luvpersecond Studio
Is the celebration going to be held during the day? Or will it be a dinner banquet? Either way, it's advisable to visit the venue during the time which the wedding is to be held. Take alfresco celebrations for instance – while natural lighting may be best for the camera, guests (and yourself) may not appreciate being in the warm weather for extended hours. With a recce trip, you'll be better able to better visualise the events of the day and if you'll need to make some changes to the venue.
Theme, Please!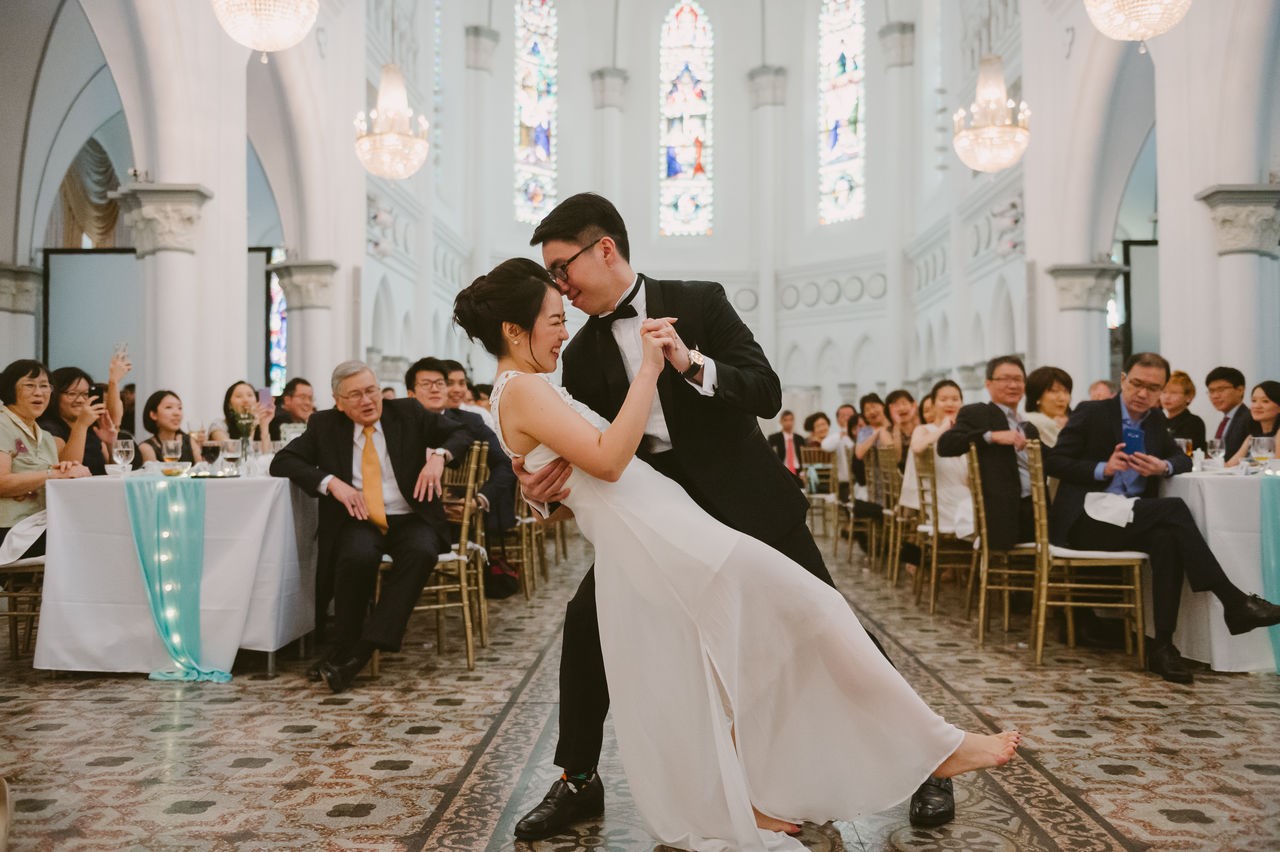 A wedding celebration at CHIJMES
Source: Kent Wong Photography
Whether a rustic celebration or a minimalist celebration, having a wedding theme will better help you determine the suitability of the venue. As the main space for the celebrations, it's important to ensure that the overall aesthetic of your intended venue complements the theme.
The Guestlist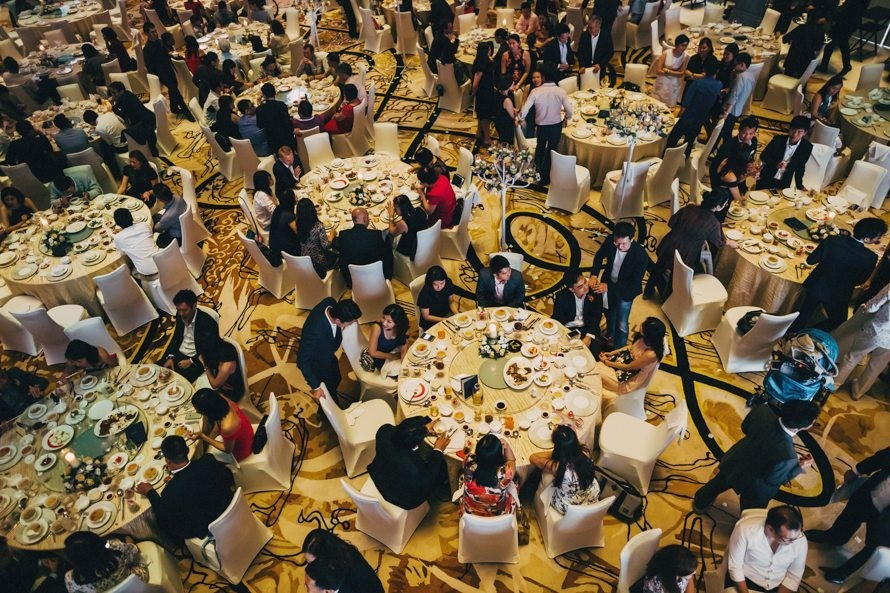 Wedding banquet at JW Marriott Hotel Singapore South Beach
Source: The Synchronal
While you can never be too sure of the exact number of guests, do have an estimated number of your guest list before deciding on a venue. Not only is this important for budgeting reasons, it's also crucial to make sure that the venue has enough space to accommodate all of your invited guests – so do note the seating capacity of the location when scouting.
What's the Budget Like?
When choosing a wedding venue, remember to take into account additional costs such as to catering, décor and sound systems, to name a few. While a bare venue makes a great canvas, styling alone can come at a hefty price tag.
When scouting a potential wedding venue, having the above pointers in mind will help narrow your options before eventually finding the perfect wedding venue.