Wedding Venue Tips: 4 Crucial Considerations
2019-06-28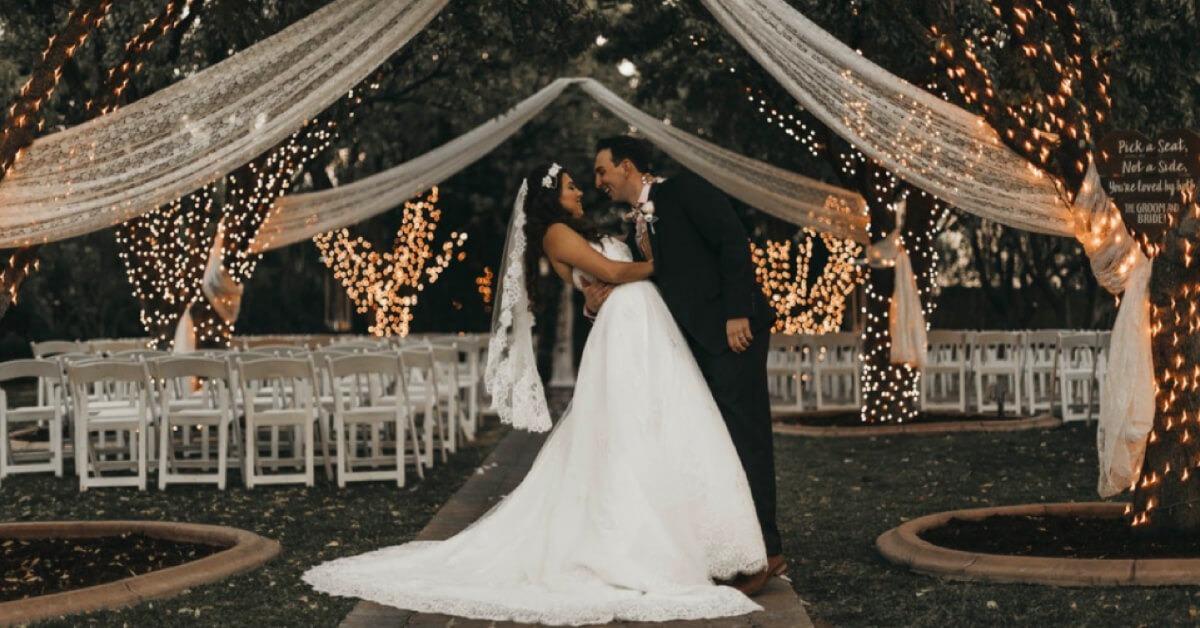 Wedding venues in Singapore are available in the multitudes, whether small and cosy or grand and formal. However, despite the plethora of choices, newlyweds-to-be continue to struggle with picking the perfect wedding venue.
As you may know, when it comes to picking a venue, appearance is not the only consideration to keep in mind. Other factors such as the size, your venue budget, and wedding theme are just as crucial in making the decision.
On that note, here are four factors to keep in mind when picking the perfect venue for your big day.
Location is Key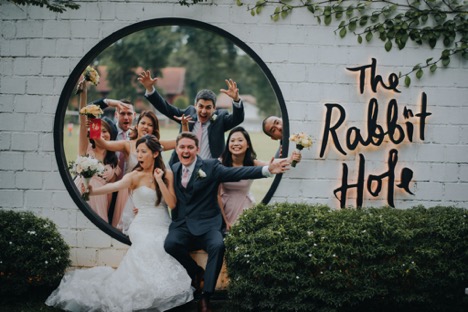 An accessible location prevents any additional costs and may play a part in encouraging guests attendance
Source: kaipicture
While it may not appear to be a vital factor, the location of your wedding venue will make a significant difference when it comes to wedding day prep and on the day itself. Remember, you have to make frequent trips down to view the ballroom before the big day, meet up with the wedding coordinator, or drop by to consider additional DIY decorations in the months leading up to the big day.
Additionally, the further and more inaccessible the venue is, the higher the need to cater to your guests' transportation, which can incur additional costs. At the same time, the distance may play a part in helping your guests to decide their attendance.
Table for?...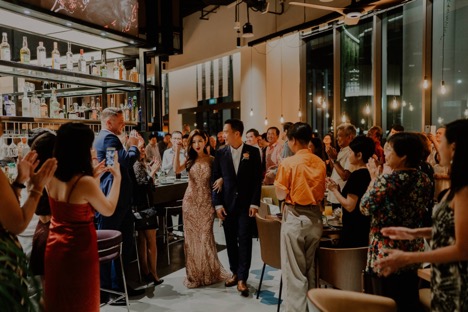 Your guest count is crucial when it comes to deciding on the type of venue
Source: novotel-singapore-stevens
Booking a wedding venue in Singapore can be tricky as you need to book way in advance while still confirming your guest count. This is why it's recommended to have an estimate or idea of your guest list so that you are aware of the minimum and maximum number of guests the venue requires, especially for wedding banquets.
It will help to considerably narrow down your possible venue options and ensure that you neither over- or underbook.
Budgeting Blues
When it comes to wedding planning, there's no escaping your budget. Your chosen wedding venue will eat up the majority of your wedding budget. Because of this large-scale cost, it is crucial that you set aside a budget for it, or you'll have nothing left for the other logistics.
Once you have a budget to work with, allow this to guide the possible options you can work with. While this may seem restrictive, there are various wedding-worthy venues suitable for various wedding themes that you can consider with enough research!
Additional Perks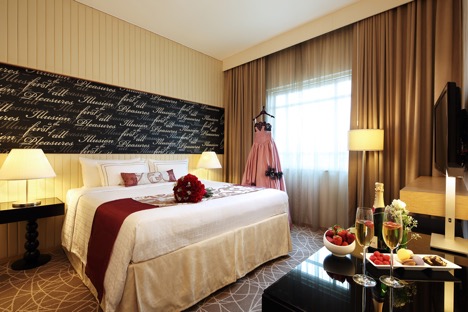 Bridal Suite in Rendezvous Hotel
Source: stayfareast
While this aspect may not be as important as the previous factors, it does allow you to receive your money's worth considering the amount you'll be spending. Find out if the venue offers extra perks such as an additional night stay in the bridal suite or an extra room for the bridal party. While it should not make or break your decision, it will be a welcomed perk for both of you and your bridal party.
Remember, your wedding venue sets the tone and scene for your big day. In addition to keeping to these factors, it is also crucial that the one you pick is in line with your wedding vision to ensure that your dream day isn't compromised.