Western, Peranakan & More: 5 Halal Wedding Caterers to Consider
2018-11-04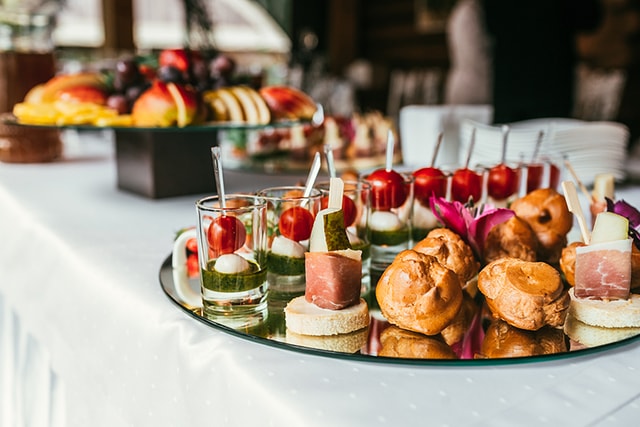 In a multi-religious country like Singapore, the demand for Halal wedding caterers are unsurprising. Whether you're planning a Muslim wedding or are catering to the dietary restrictions of your guests, here are five Halal caterers to consider!
Elsie's Kitchen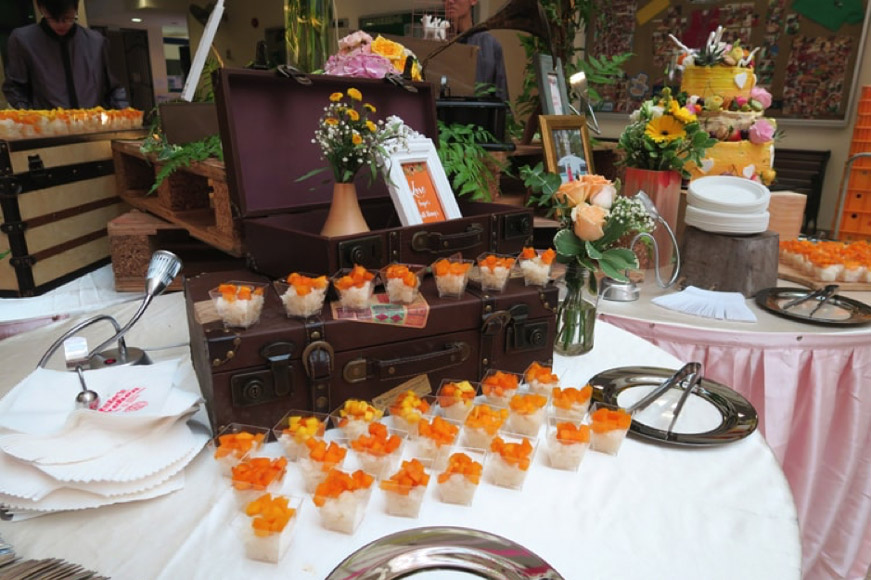 Source: Elsie's Kitchen
One of the pioneers in the catering scene, Elsie's Kitchen has been in the food and beverage industry for over sixty years. Specialising in Asian cuisine, Elsie's Kitchen offers a wide range of local dishes that revolve around traditional and modern classics.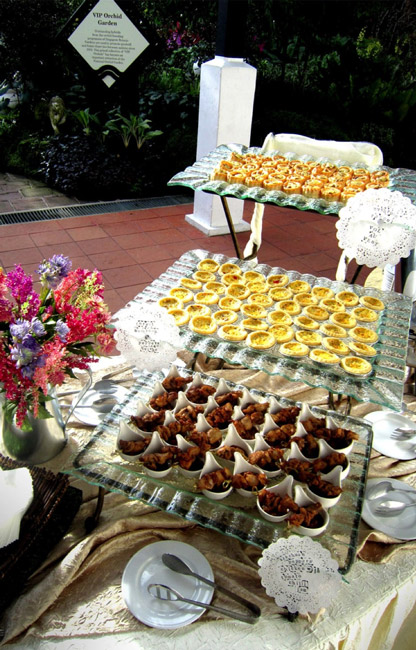 Source: Elsie's Kitchen
Elsie's Kitchen offers six reception arrangements from wedding buffets to tea receptions to a sit-down dinner. A live-station is also available for couples who opt for the Wedding Divine Buffet, Luxury Tea Reception and Elegant Sit-Down set-up.
Aside from the plethora of food choices, Elsie's Kitchen also offers a full buffet set-up complete with fresh floral arrangements and uniformed service staff. However, couples who opt for the Elegant Sit-Down are entitled to additional perks such as porcelain ware with silver cutleries and goblets and cushion chairs for seat covers for all guests.
Chilli Api Catering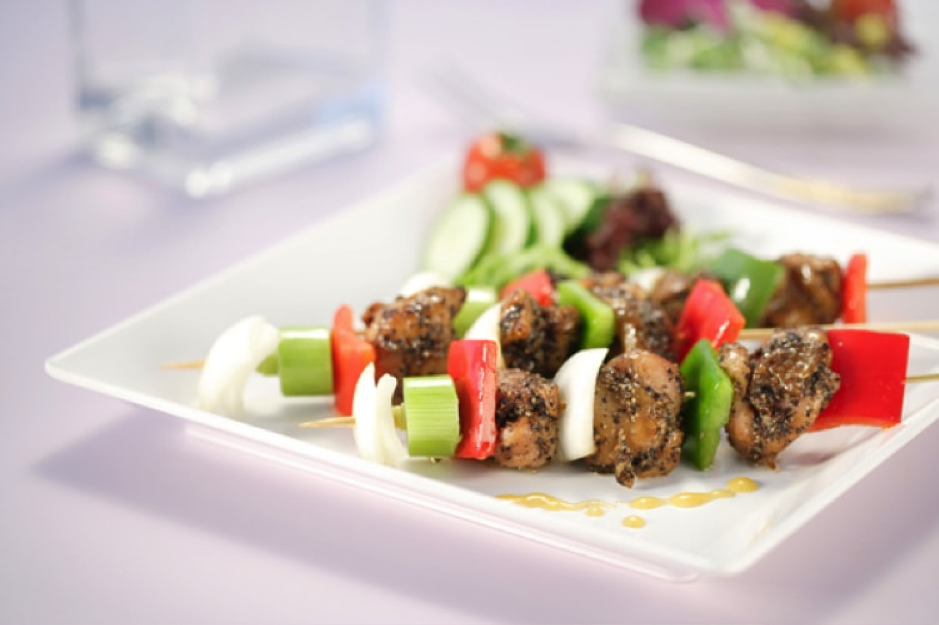 Source: Chilli Api Catering
Known for offering authentic Peranakan food, Chilli Api Catering is perfect for couples looking to inject tradition and culture into their wedding. With dishes such as Udang Masak Nanas, Signature Ayam Bua Kuluak and a Nonya Lemak Laska live station, treat your guests to a Peranakan feast like no other.
Apart from their signature Peranakan cuisine, Chilli Api Catering also offers the choice of an International spread or Asian spread. Dishes from the International spread include Thai seafood olive fried rice, smoked duck with oriental orange dressing, among others, while the Asian spread consists of dishes such as Chargrilled Teriyaki chicken and a Nonya Mee Siam live station, among others.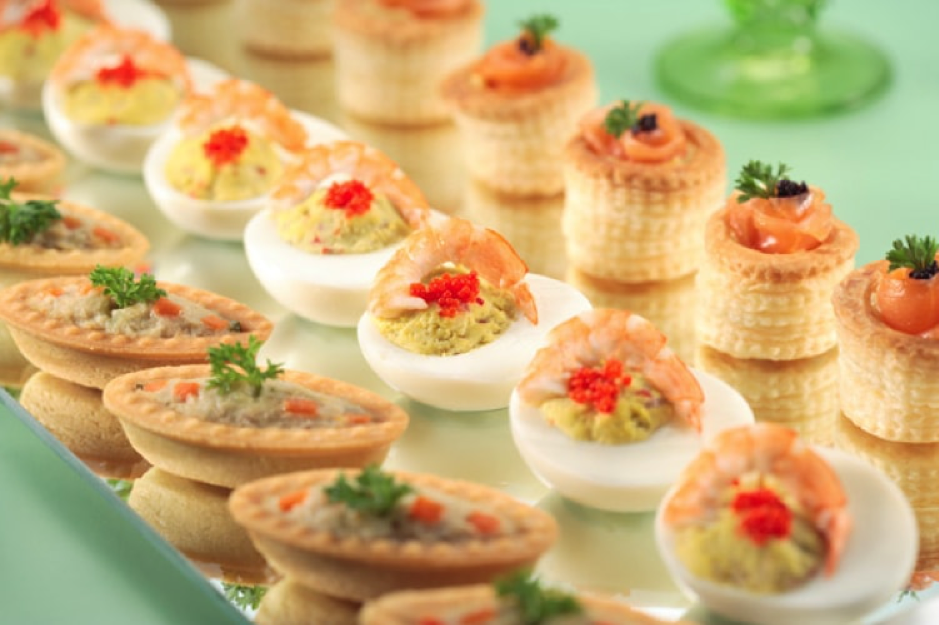 Source: Chilli Api Catering
In addition to the spread, Chilli Api also provides a complete buffet layout with the choice of Batik or skirting, a reception table with a centrepiece, a guestbook and service staff amongst other perks.
Food Symphony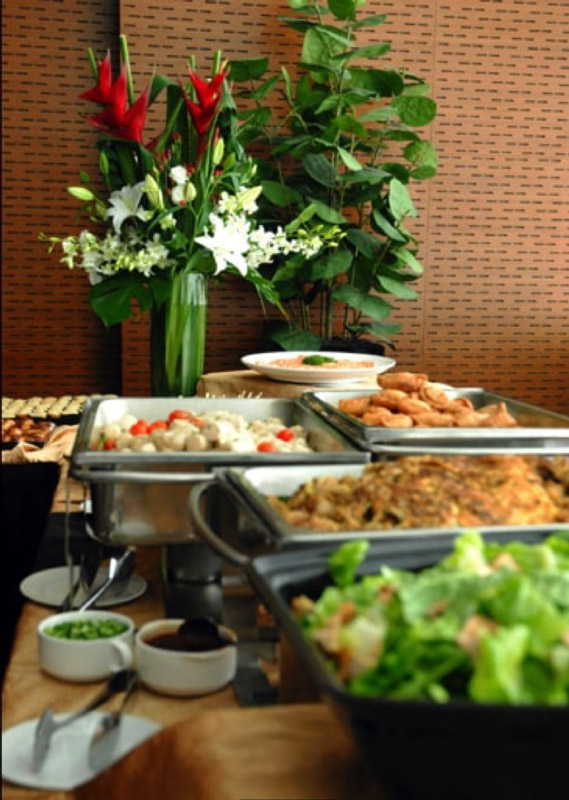 Source: Food Symphony
Following a farm-to-table concept, Food Symphony is dedicated to providing healthy and hearty menus. Serving International cuisine, Food Symphony offers four wedding menu options or three live food stations for you to pick from.
Dishes from Food Symphony include Summer Vegetables Ragout, Vietnamese Grilled Fish Fillet and BBQ Seafood Kebabs, among others. However, if you'd like to stray from the usual wedding-buffet style, Food Symphony also offers you various other menu choices such for tea receptions, barbeques, cocktail buffets and even hawker fairs.
Food Symphony also offers couples that spend above a certain amount various perks such as a six-seater head table with white tablecloth, skirting, a plastic floral centrepiece and six covered cushioned chairs.
How's Catering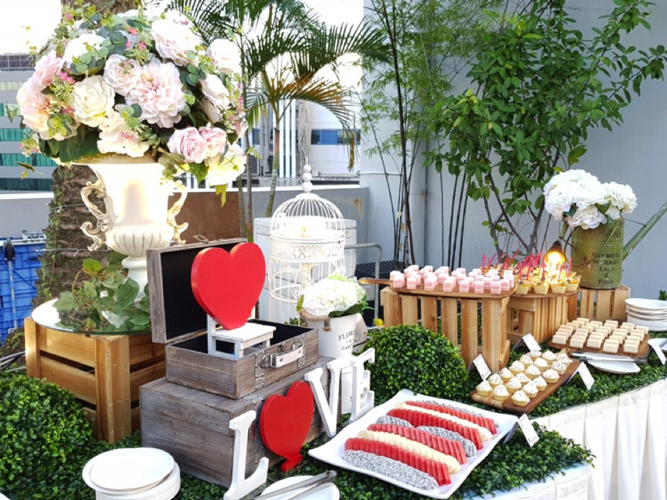 Source: How's Catering
Formerly known as Ye Liang How Catering Service, How's Catering promises to provide a variety of services such as venue decorations, preparation and clean-up services.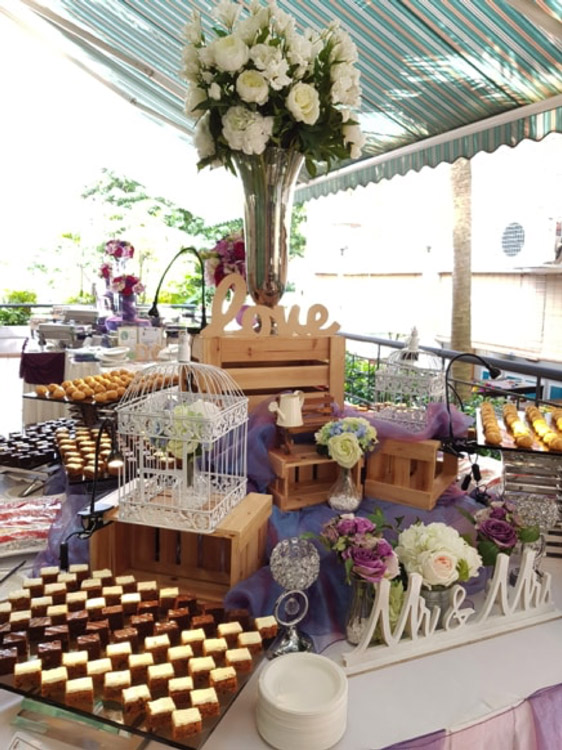 Source: How's Catering
How's Catering offers menu options for wedding buffets, wedding cocktails and solemnisation ceremonies. With a focus on international and Western cuisine, choose among dishes like Hawaiian Fried Rice with Pineapples and Raisins, Homemade Chicken Ngoh Hiong and Thai Green Curry Fish, among others.
Buffet set-ups are also coupled with the standard set-up, standard thematic decor, album table and bio-degradable ware, to name a few.
Stamford Catering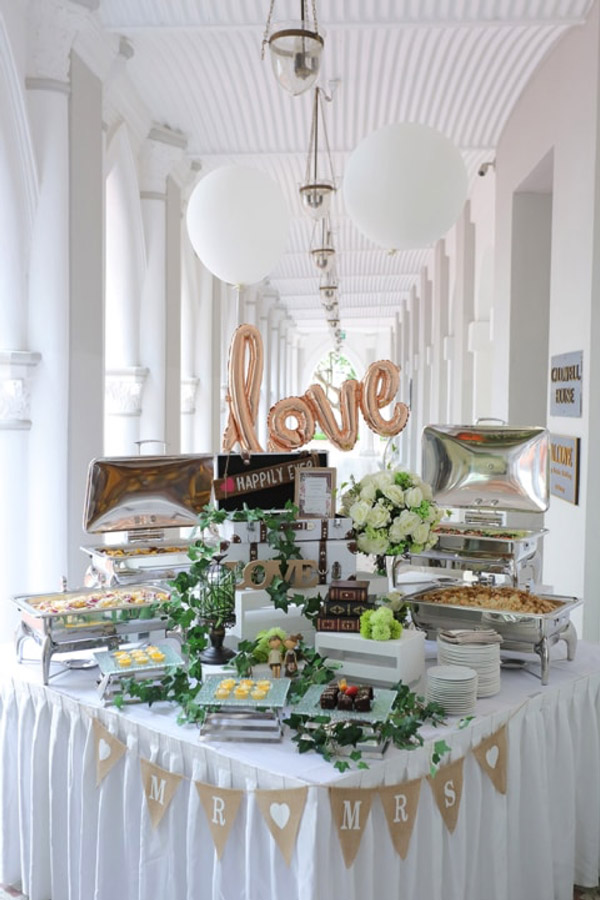 Source: Stamford Catering
With about two decades of experience under its belt, Stamford Catering offers couples a variety of menu options for wedding buffet, wedding reception and wedding high-tea.
Serving up dishes from International and Asian cuisine, you'll be able to treat your guests to a variety of dishes that's close to home or exotically interesting. With options like Japanese Pumpkin Salad, Signature Curry Chicken with Potatoes and Nonya Chap Chye, your wedding feast will be the perfect fusion of dishes.
Stamford Catering also offers couples the option to add on local dishes like chicken, mutton or beef satays and their designer wedding thematic collectables.