Bridal Magazine in Singapore Blissful Brides
2017-09-20

#1 Bridal Magazine in Singapore Blissful Brides
We here at Blissful Brides are the number one bridal magazine because we offer a variety of specialties in our magazine that many other magazines do not offer. We have many informative articles like other magazines as well but we offer much more than the other competitive magazines.
Our magazine is a magazine of compassion towards you, the bride to be. We want your day to be unique and special. We want you as stress-free as possible, that is why we offer this bridal magazine with information containing information on lists of photographers. We offer not only one photographer in our magazine but multiple so you can choose which you would prefer. These photographers are highly experienced and would love to photograph your special day. They are all kind and experienced so that will alleviate stress in that department. Since it is your day, of course, there is a wide variety of packages from multiple photographers so any budget can be worked with.
We also offer a huge variety of vendors that can serve you on your special day. This is quite important to have a great vendor. This can make or break your special day if you have great food or not so great food. We want you to deal with only the best vendors available in the area, that is why we have a wide variety of our top vendors available to you.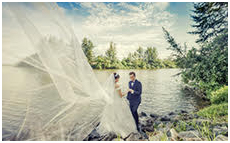 Our magazine also has a wide variety of the best hotels, lodges, and resorts for the best honeymoon locations. Ranging in prices so you can find one that fits your budget. One that is the best for your taste.
We also have a variety of articles that will help you pick out the perfect dress according to your figure. Once you figure out what type of dress you need to have the right bridal boutique to go to, and yet again we provide a vast variety of options and descriptions of bridal boutiques to go to.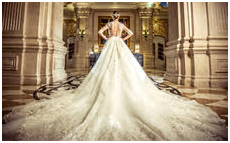 Once you have the perfect dress picked out, you may need alterations, what do you do now? We will have a list of qualified alteration specialists to make sure your dress is perfect for the big day. We want you to look stunning on your big day.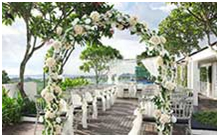 Then, of course, you need a place to have your wedding, we have a huge list of favorites and different options for you to book your wedding at. You have to have the perfect area to have a wedding at. Cannot forget to book that ahead of time!
What is different about us is that we do not just go after people with a ton of money and people looking to spend a lot on their wedding, we have affordable vendors, photographers, and hotels for the average person as well. We know not everyone is rich and can afford high-end everything that is why we have such a wide variety of options in our magazine.
only has top of the line professionals to make sure your day is as perfect, prepared, and as stress-free as possible. We want you to have everything prepared and ready to go. This is why our bridal magazine is the go to for anything bridal. We have all the options for whatever kind of wedding you are planning.