2017 Wedding Cake Trends to Look Forward To
2017-02-02

The cutting of a wedding cake is an age-old tradition with various symbolisms. In modern years, wedding cakes have been given another role: an impressive display to wow guests.
If you have yet to decide on a cake for your big day, use this list of predicted trends as a guide. In fact, be bold and try to combine some of these different trend in one cake!
Metallic
Naturally, one will not see anything with a metallic surface and think it to be edible. Despite that, metallic cake is one of the hottest up-and-coming trend! A sleek, shiny exterior easily boosts the elegance of a cake. Be it gold, silver, or copper — and going full metallic or only using it as accents — this will certainly amaze your guests.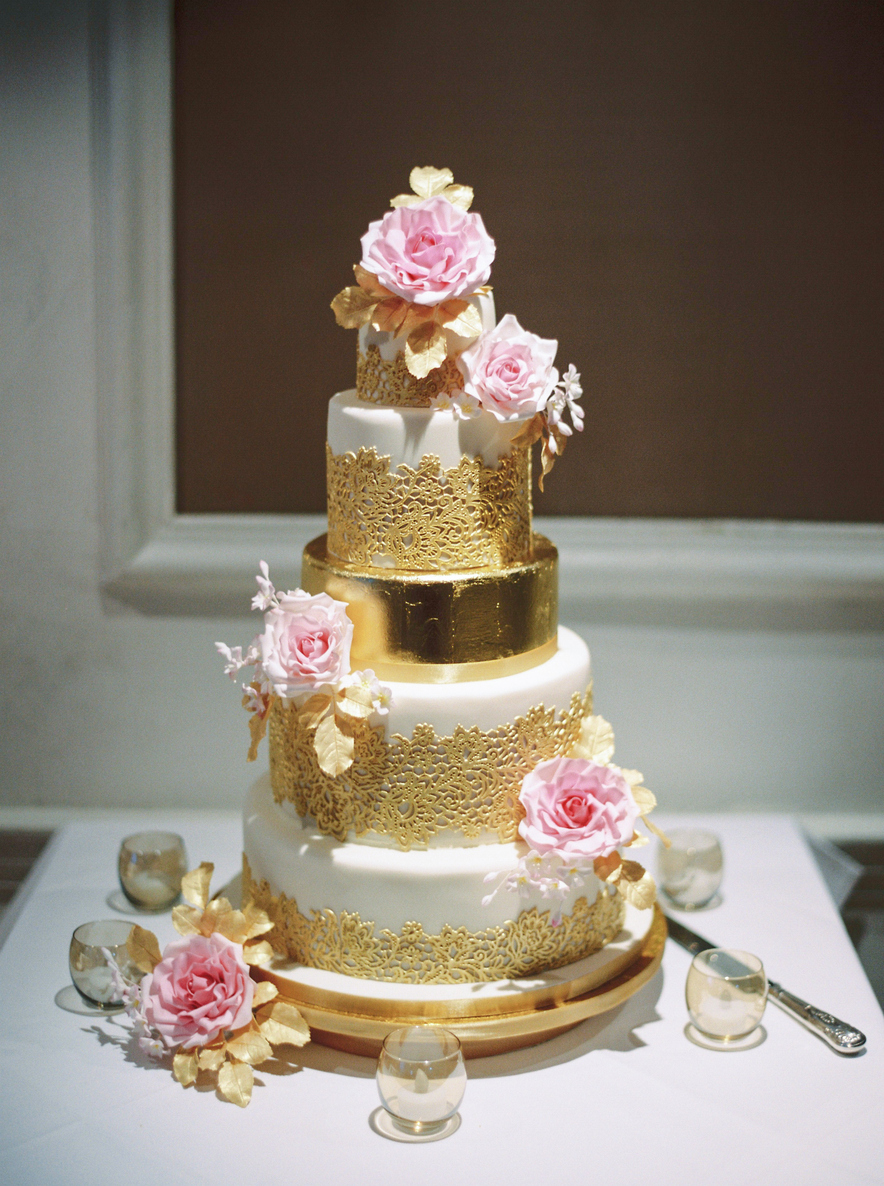 Marble
Marble prints were everywhere in 2016 — on phone cases, tabletops, notebook, the list goes on. It was only a matter of time before it made its way onto wedding cakes. This trend is not going anywhere in 2017.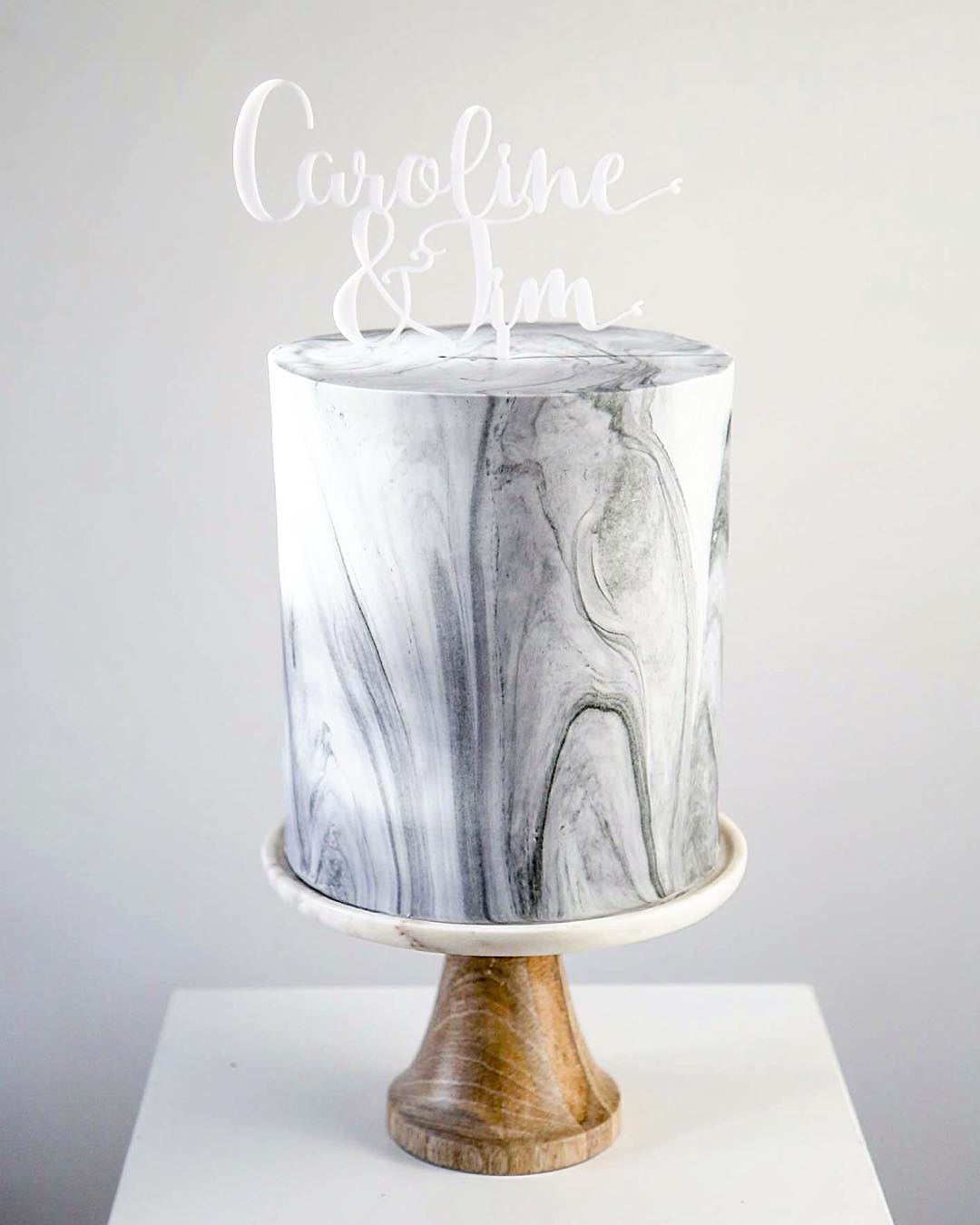 Image source: sweetbakes_ on Instagram
Naked
A naked cake is unfrosted, or sometimes barely frosted. This is perfect for couples who believe that less is more and appreciate a rustic vibe.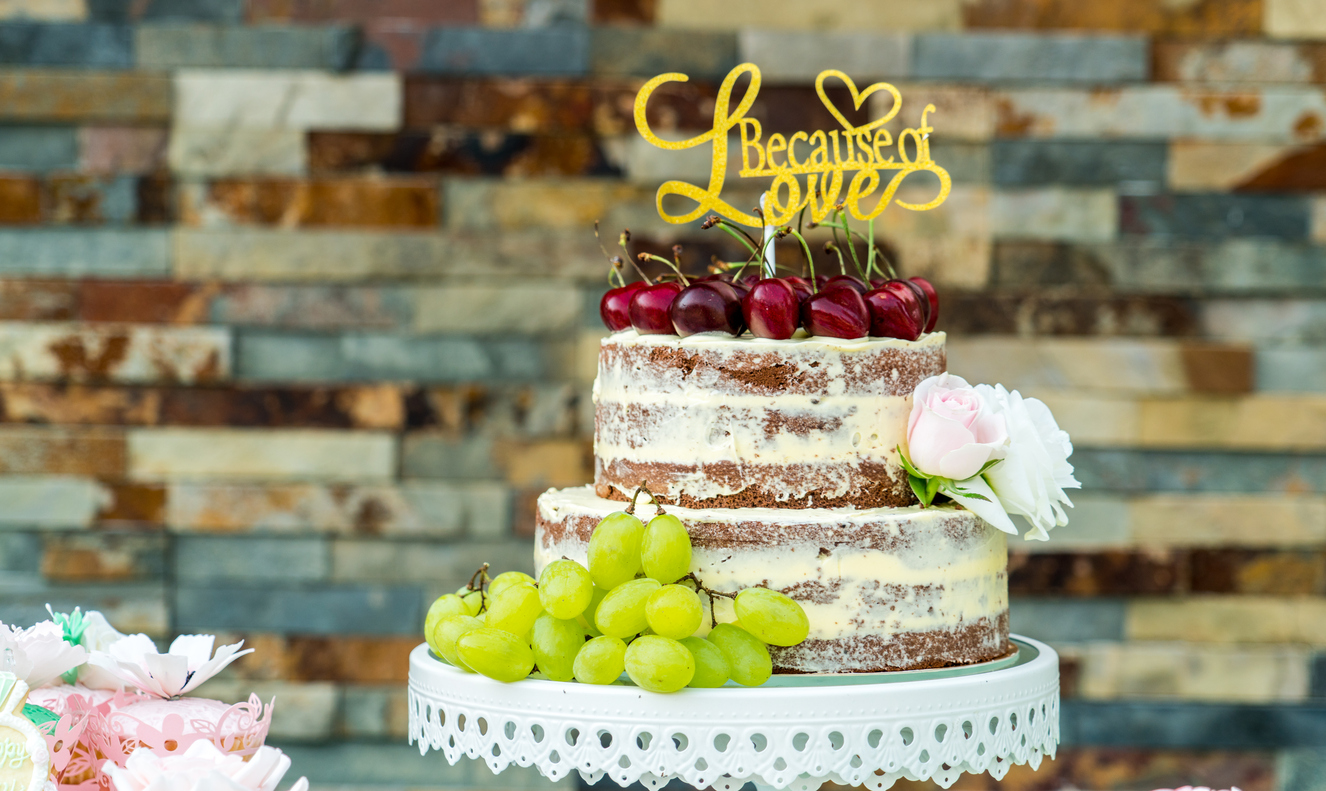 Geometric Patterns
If you like minimalism but want something that looks more put together than a naked cake, go for a cake with simple geometric patterns. You will still get the clean, edgy look without having the cake be too intricate.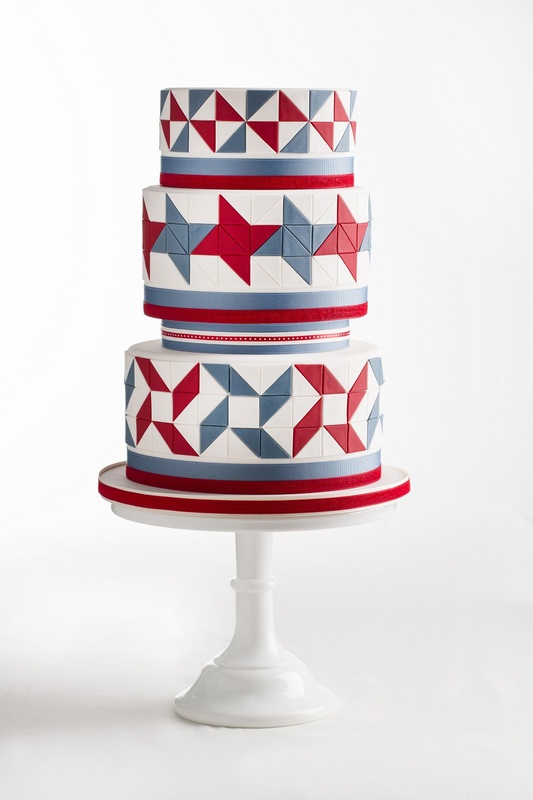 Image source: AK Cake Design
Geode
Without getting too geographical, geodes are hollow rocks with crystals lining its cavity. Beautiful in nature, beautiful on a cake too.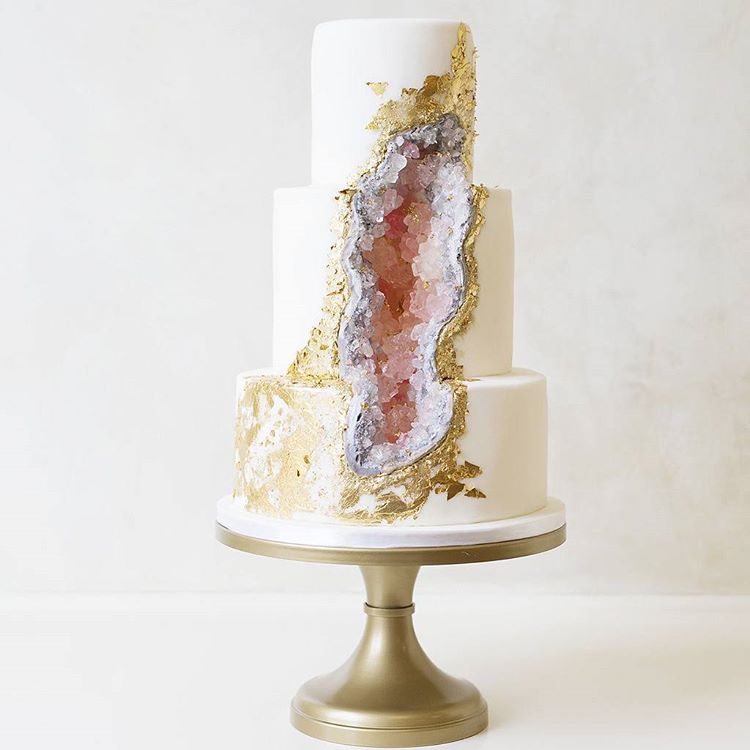 Image source: utahbrideblog on Instagram
Watercolour painted
After ombre coloured cakes, it is unsurprising that "watercolour painted" cakes become a trend as well. Different hues subtly blend into one another, achieving a colourful look without being too in-your-face.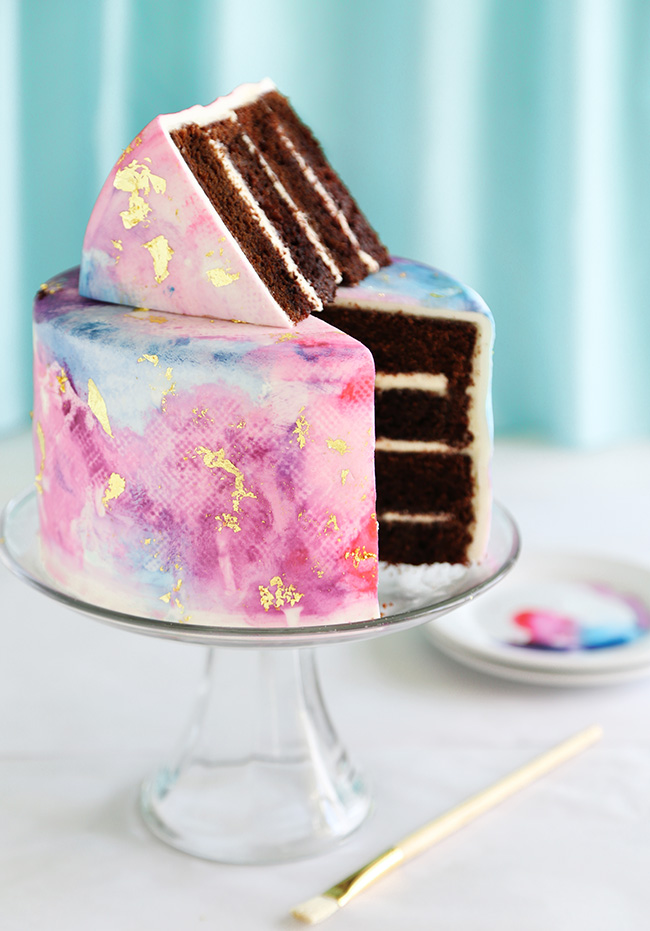 Image source: Sprinkle Bakes