3 Best Tips to Keep Your Wedding Dress Free from Wrinkles
2023-01-30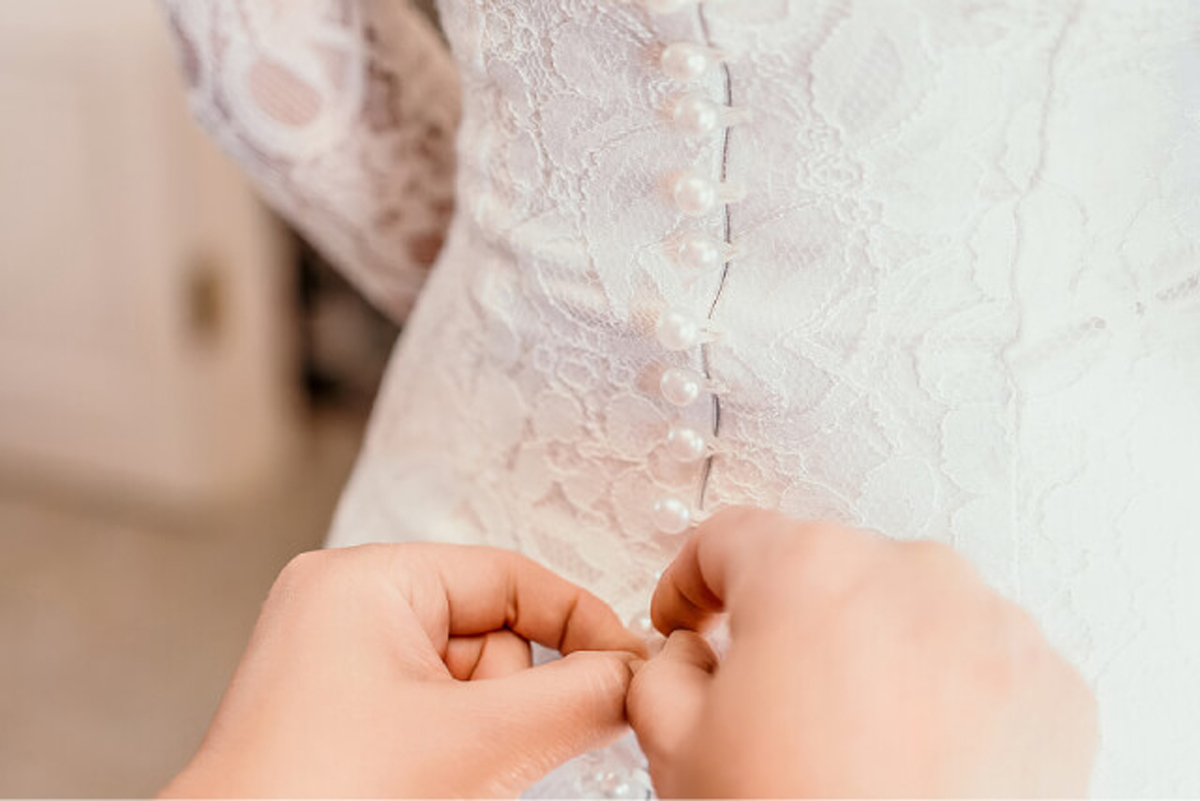 Most soon-to-be brides have dreamt about their wedding day their entire life. As such, when the big day finally arrives, they'll want to look their absolute best. This includes being in the most stunning wedding dress they can find. However, mishaps sometimes occur, and wedding dresses can become wrinkled or creased for some reason.
A wrinkled wedding dress can totally affect the bride's mood and ruin the idea of a perfect wedding that she has always dreamt of. Fortunately, there are several effective ways to prevent this nightmare from happening. If your wedding is about to happen soon, and you want your wedding dress to be as perfect as possible, this article is especially for you! Here are the best tips to keep your wedding dress wrinkle-free on your very special day.
1. Check the Material of Your Dress
Preparation is always key. Once you've finally decided to say "yes!" to a wedding dress, it's highly recommended to ask your bridal store or wedding dress rental shop for some advice on maintaining the gown's shape.
Professional wedding dress stylists are usually knowledgeable when it comes to the proper care of wedding dress fabrics, shapes, and materials. As such, they can surely provide you with some solid pieces of advice or recommendations on avoiding creases or wrinkles on your wedding dress.
Certain fabrics, such as silk, satin, polyester, and tulle, and safe for steaming to eliminate folds and wrinkles. However, on the other hand, there are also wedding dress materials that should not be steamed, as doing so can lead to shrinking or wrinkles. This includes dupioni, shantung, and taffeta.
2. Ensure That Your Dress is Packed Properly
Improper packing or storage is one of the most common causes of wrinkles on wedding dresses. Hence, when you finally pick up your wedding dress, it's essential to ensure that the bridal shop packages it properly after your final fitting. Most bridal shops steam the wedding dress and fill its bodice with tissue paper and cardboard to preserve its shape and form.
If you need to travel with the dress, such as on a plane or in a car, you should keep it inside its bag in order to avoid its bodice form from folding or shifting around. Always place plastic over the gown before you put it inside the garment bag, as this will prevent the dress from rubbing against the bag and the veil, which could result in wrinkling. Furthermore, be sure to avoid folding or dragging the bag as you travel. Instead, lay it flat on the overhead bin in a plane or on a car seat.
3. Steam Your Wedding Dress Before the Big Day
Giving your wedding dress a good steam before the wedding day is an absolute must, as it'll help you ensure that your dress is wrinkle-free and aisle-ready. If you have an extra budget, you can hire a professional steamer or dry-cleaning specialist to steam your wedding dress for you. This kind of specialist usually knows how to get the creases and wrinkles out of a wedding dress in the safest and fastest way.
On the other hand, if you're reluctant to pay for a professional steam, you can also stream your wedding dress by yourself before you wear it. When doing so, it's important to always check that the steamer you're using is in good condition.
To steam your wedding dress, hang it on a durable hanger. While steaming, be sure to hold the steamer at least 6 to 10 inches from the dress. Holding it too close can potentially damage the fabric of your gown. To smooth out any wrinkles, slowly run the steamer down your dress length. Each layer of the skirt must be steamed separately and depending on the style of your dress, you may need to position the material in a particular way, such as hanging the sleeves or holding the skirt taut correctly.
Conclusion
Everyone wants to look their best on their special wedding day. Especially for the bride-to-be, being in a beautiful wrinkle-free wedding dress is very important, as it'll make their wedding a lot more special and memorable. Nobody wants to be walking down the aisle with a rug-looking dress. Thus, if your wedding is about to happen soon, you should definitely make sure that your wedding dress is free from creases or wrinkles before and on the day of your wedding.
Should you need professional help to ensure that everything about your wedding goes well, Blissful Brides is here to assist you every step of the way! We're a trusted wedding guide in Singapore that offers a range of extensive wedding packages, spanning from renting of evening dresses and invitation-making to venue booking and photography packages.
With our expertise and experience, we can surely provide you with all the necessary help you need to make your wedding perfect! Get a quote from us now, so we can begin planning your amazing wedding.