3 Posing Tips For A Picture Perfect Pre-Wedding Photoshoot
2020-03-18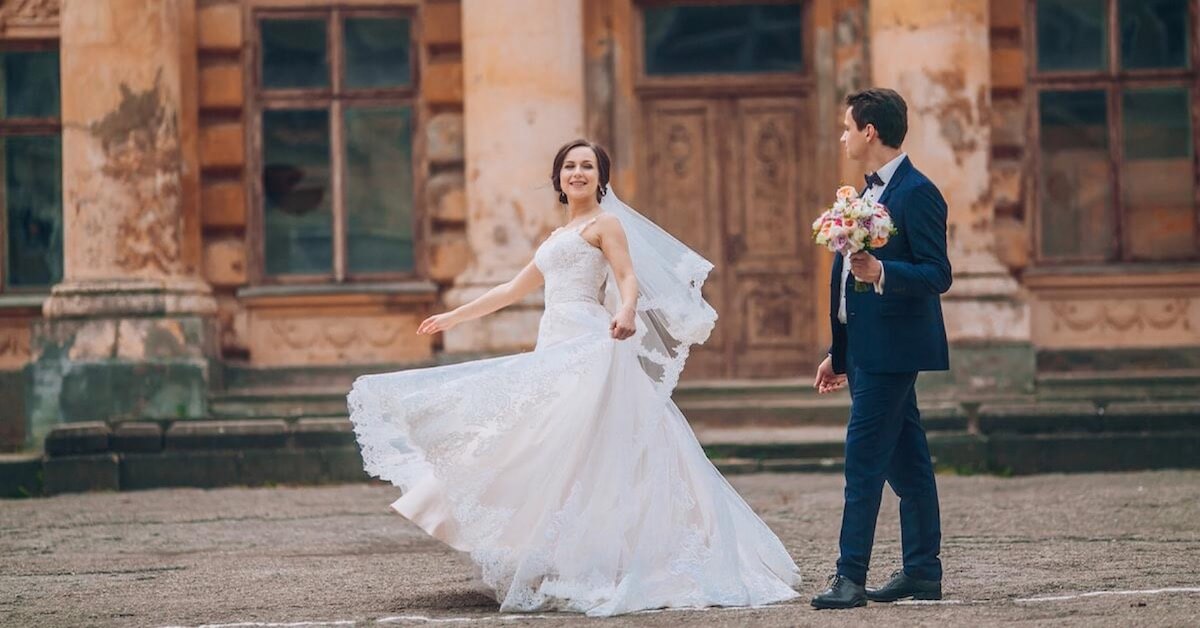 Whilst some couples do without it, pre-wedding photoshoots remain largely popular. It may not be as daunting and nerve-wracking as the actual day, but pre-wedding shoots can still give you the jitters, especially if you're not comfortable being in front of the camera. To ensure that your wedding photographer gets the best shots of you, here are a few tips you can keep in mind to help you look amazing, with or without nerves.
1. Posing rules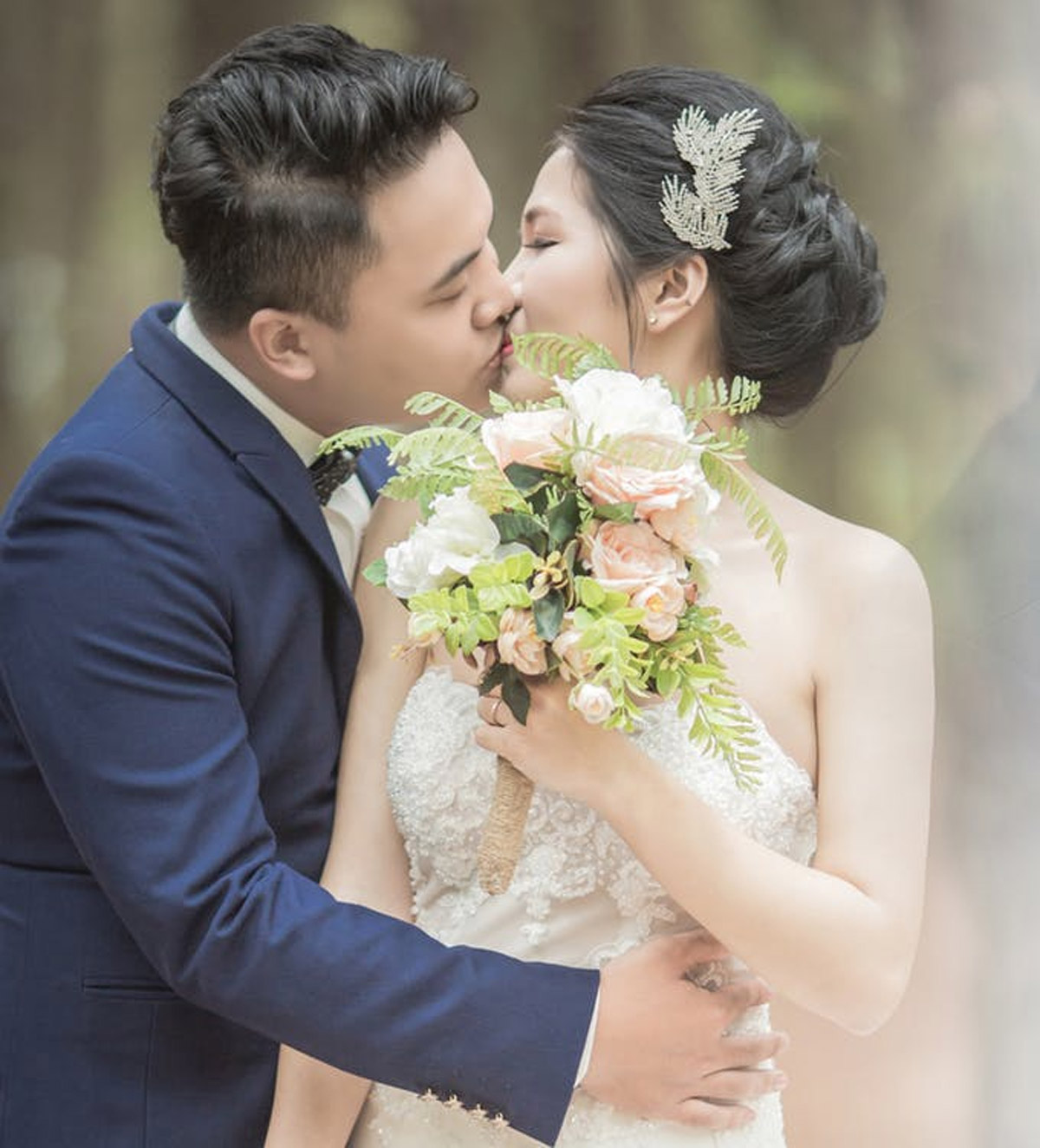 Source: Lưu Đức Anh on Pexels
Compared to the actual day, photographs from the pre-wedding shoot will look more curated and less organic. However, the fact that it is slightly more formal means good news for you, because you can ensure that you will look aesthetically pleasing so long as you follow these golden rules:
- Elongate your spine: The rule to every portraiture; you need to first stretch your spine. Good posture will allow you to look much taller and thinner, but don't tense your neck and shoulders, as it will show on the photos.
- Pose your hands: Never leave your hands and arms hanging straight down. This pose will not give your photos any dynamism. Place your hands on your wedding dress, veil, or have them rest on your partner's shoulders!
- Relax your face: It may be easier said than done but you will need to relax your facial muscles, lest the tension shows on your photos. Think of happy thoughts!
2. Talk to your partner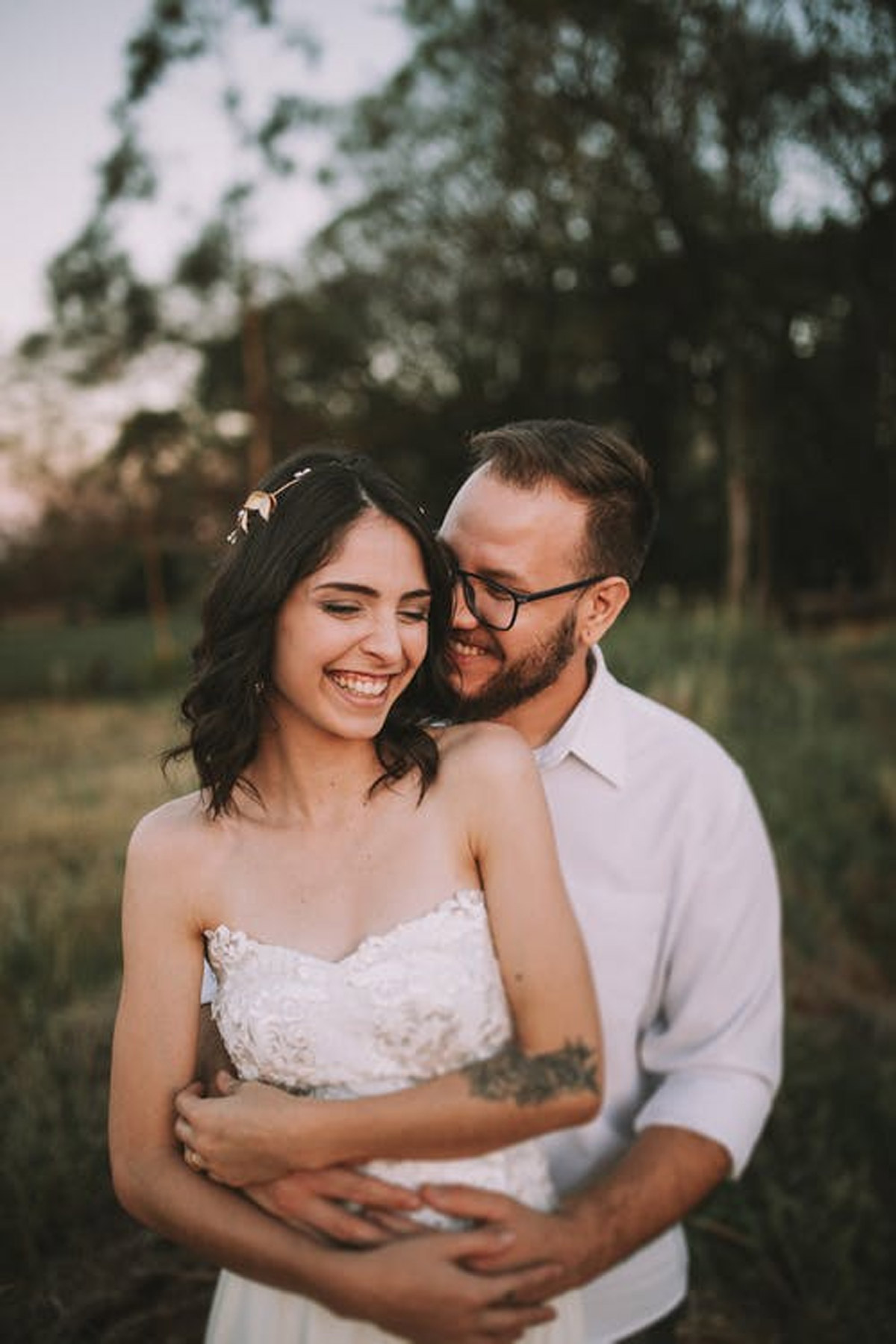 Source: Wesner Rodrigues on Pexels
The best images from a pre-wedding and wedding shoots are those that come naturally. The best results always come from organic moments. Admittedly, this is a hard thing to do considering the nature of the shoot and the fact that a photographer is constantly staring at you.
The solution to the awkwardness is: your partner! What better way to relax the mood than falling back on the comfortable bond that you share with your partner? Laugh about an inside joke or reminisce your first few dates — just don't be shy and dive right into a world where only the two of you exists! After all, your wedding photographer is there to capture the sparks and chemistry between you and your partner.
3. Practice your poses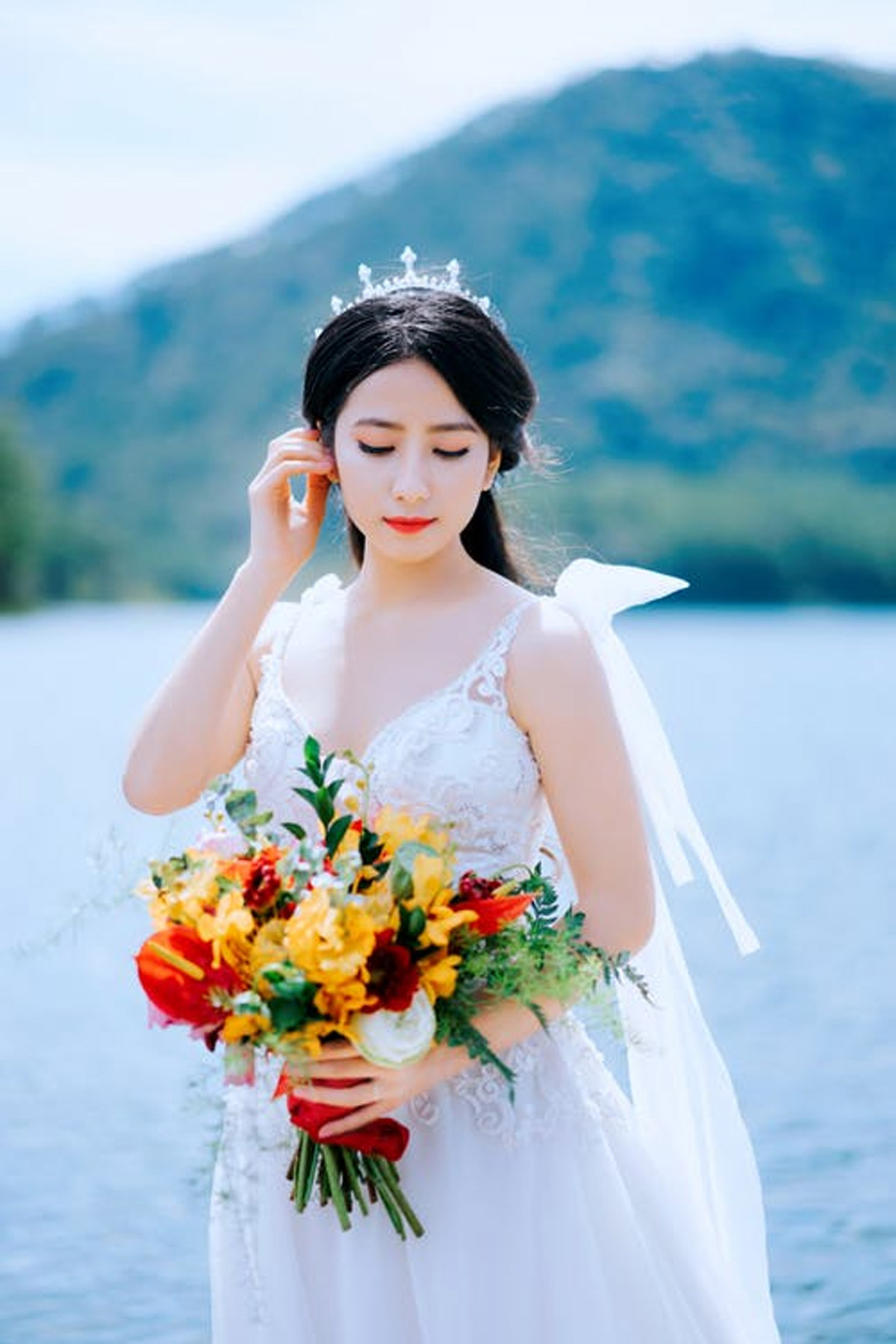 Source: Trung Nguyen on Pexels
More than simply practising and memorising your poses to a tee, you will need to figure out which angle and poses best accentuate your features and figure. Of course, your wedding photographer will be there to direct you, but it doesn't hurt to know how to look your best.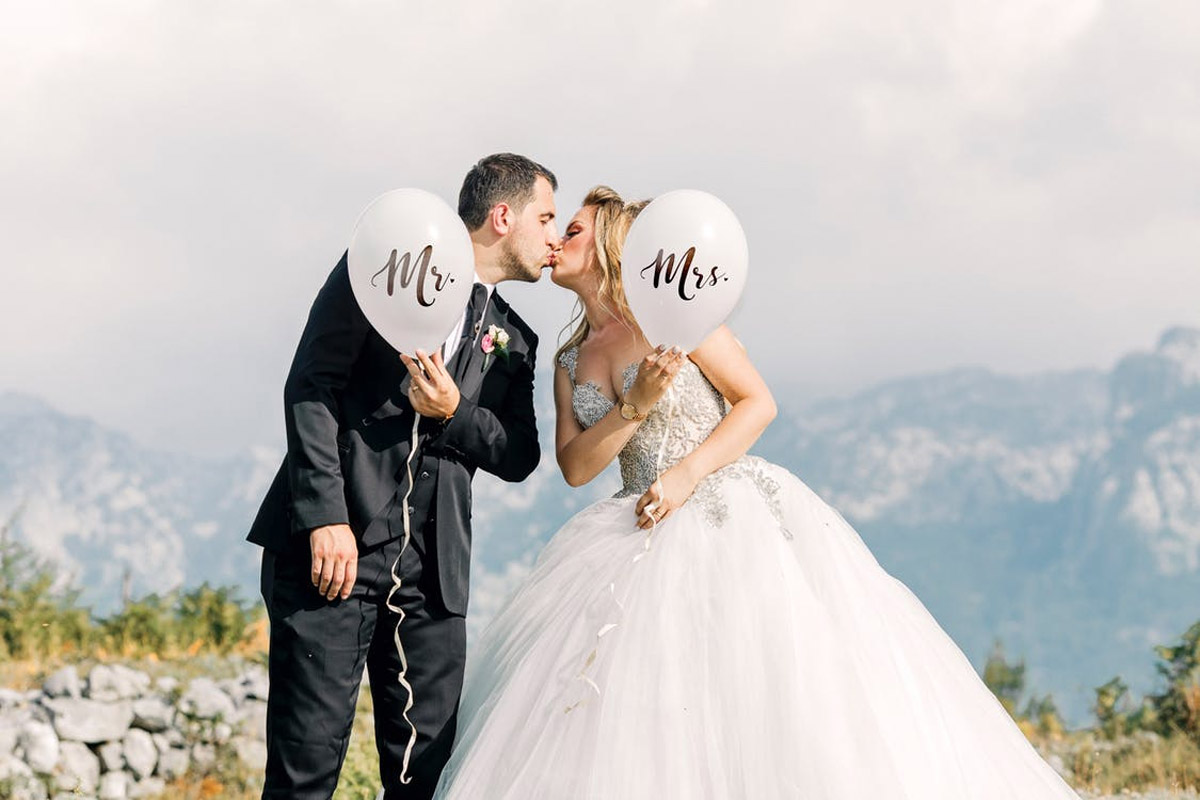 Source: Sokol Laliçi on Pexels
Being in front of the camera can be anxiety-inducing, especially if the one behind the device is a stranger. However awkward you might be, it is not the end of the world! The job of the wedding photographer is to ensure that you look your very best and translate them into images.
Thus, trust in the experts and follow their directions and guidance whenever given. Apart from that, just be in love! Even if you don't outrightly show your adoration for your partner, it is bound to come out and that's the only ingredient you need for a pre-wedding or actual day wedding photoshoot.