4 Fun Games for an Engaging & Interactive Wedding Reception
2020-01-08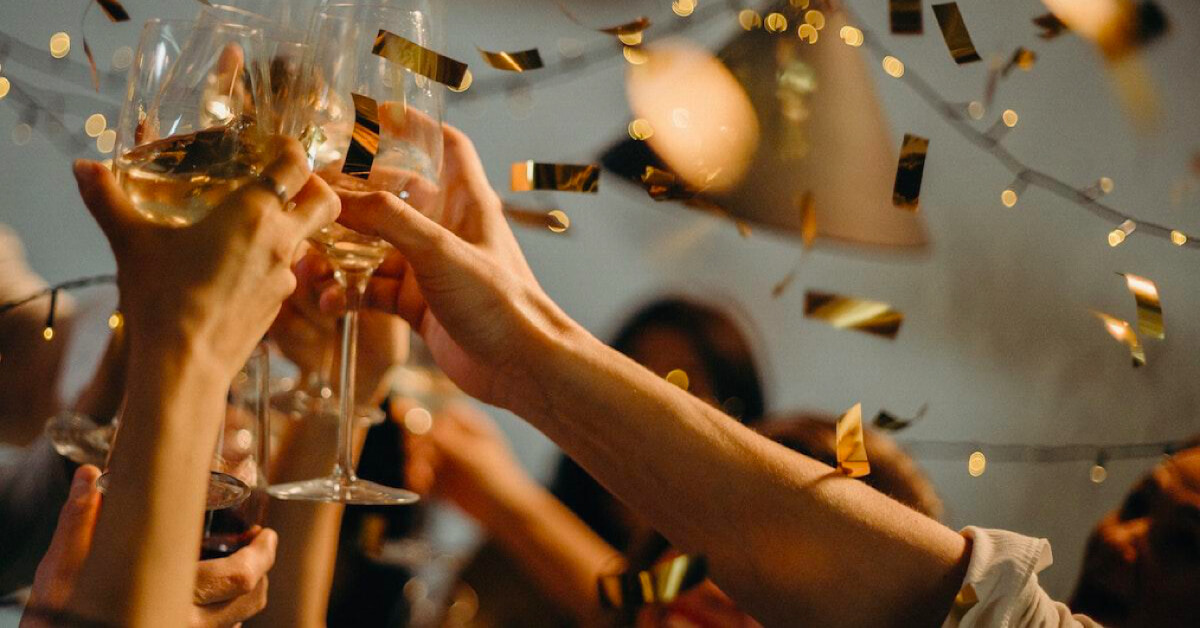 In addition to a delicious feast and a killer playlist, your reception can be a memorable day of fun when you include games and activities to keep your guests engaged. The last you'd want is to make them feel bored when they've specifically taken time out of their busy schedules to attend your wedding, so here are 4 activities that can not only entertain your guests, but also allow them to learn more about you and your partner:
1. Fill in the blanks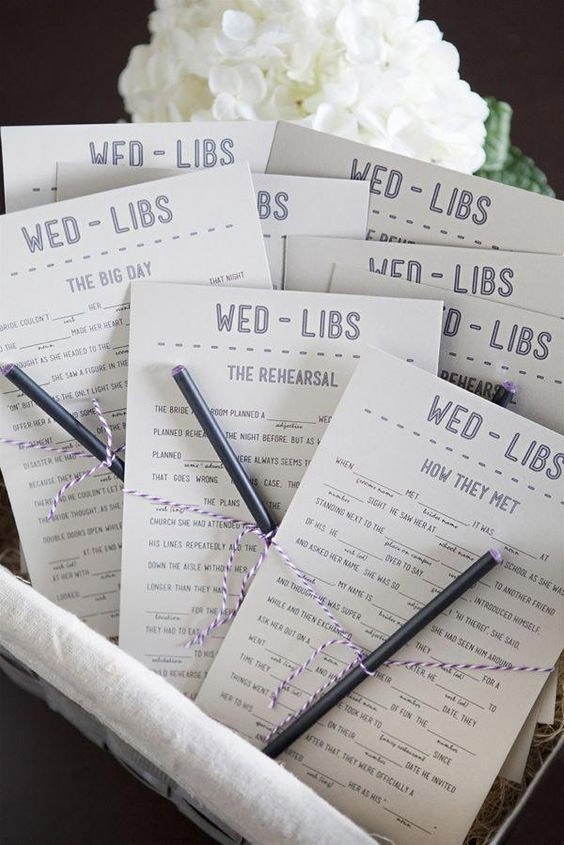 Source: Pinterest
Place some pens and question booklets for your guests to fill in on each table at your wedding banquet! The questions are entirely up to you – you can keep things light with topics like "Where's the best cheesecake spot for date nights?" or be more personal with marriage advice. You can also leave open-ended questions such as "Love is…" and you'll be surprised by how enlightening the responses can be! Besides being an interactive activity during mealtime, it would also make for a good memento for you after the wedding.
2. Do-it-yourself stations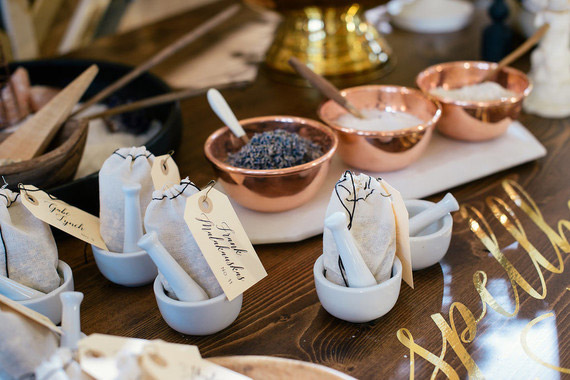 Source: 100layercake.com
DIY and craft sessions are not only for corporate team bonding or bachelorette parties; you can also include them in your wedding! Invite your guests to create something that they can take home as a special memento from your wedding. This could be their very own potpourri, tea blend, terrarium – the choices are endless! For a unique touch, display the creations done by you and your partner at the station so your guests can learn a little bit more about both of your taste and style.
3. The shoe game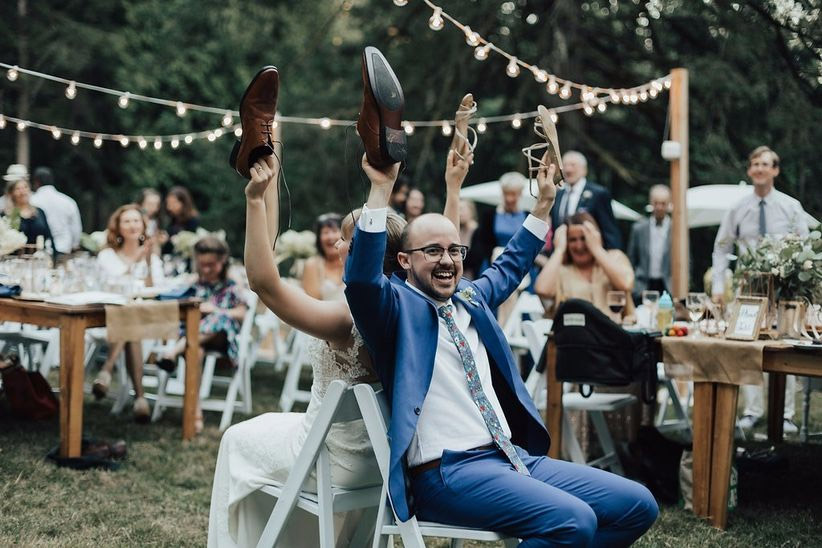 Source: Nomad by NK, weddingwire.ca
For this popular wedding game, the setup includes you and your partner sitting with your backs facing each other. Both of you should remove your shoes – hold to one of yours and one of your partner's.
The emcee or game coordinator will read out the questions and you will raise either your partner's shoes or yours to answer. Since you can't see your spouse, both of you will have no idea if they have chosen the same answer, which makes it all the more fun and entertaining! Keep things interactive by having them suggest some questions for you to answer too.
4. Crossword puzzle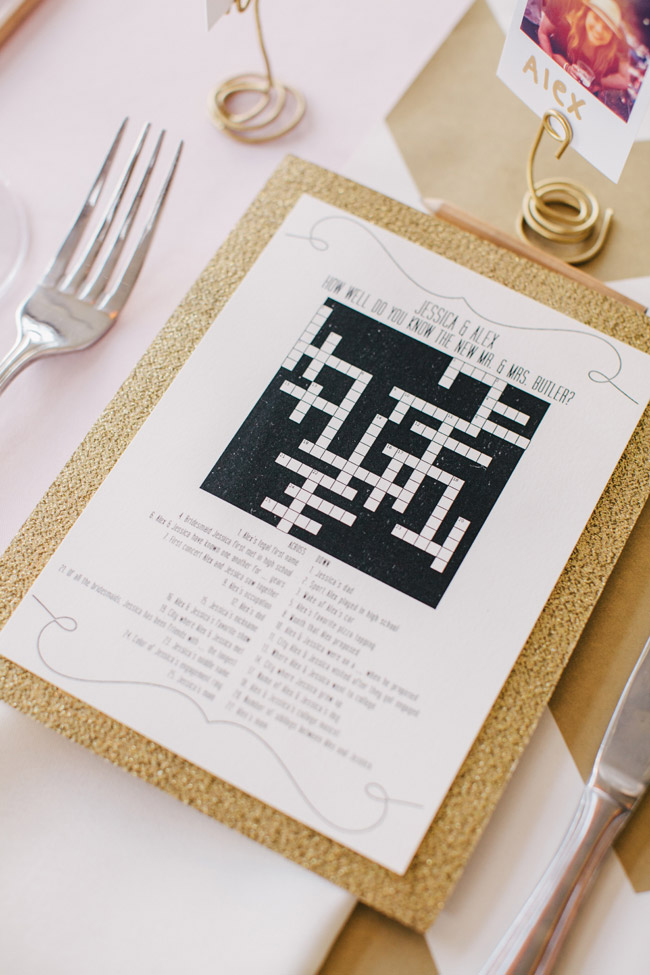 Source: fabyoubliss.com
Personalise a crossword puzzle that's all about you and your partner! Include trivia information such as the groom's birthday month, the bride's favourite ice cream flavour, or the proposal location. Provide hints at the bottom of the page, or make it easier for your guests by only leaving the vowels blank so they can engage in your activity better – it's no fun if the challenge is too difficult or time-consuming! This dinner-table activity can also be a great way for your guests to bond and get to know more about the newlyweds.