4 Outdoor Venues in Singapore For a Mesmerising Wedding
2022-06-20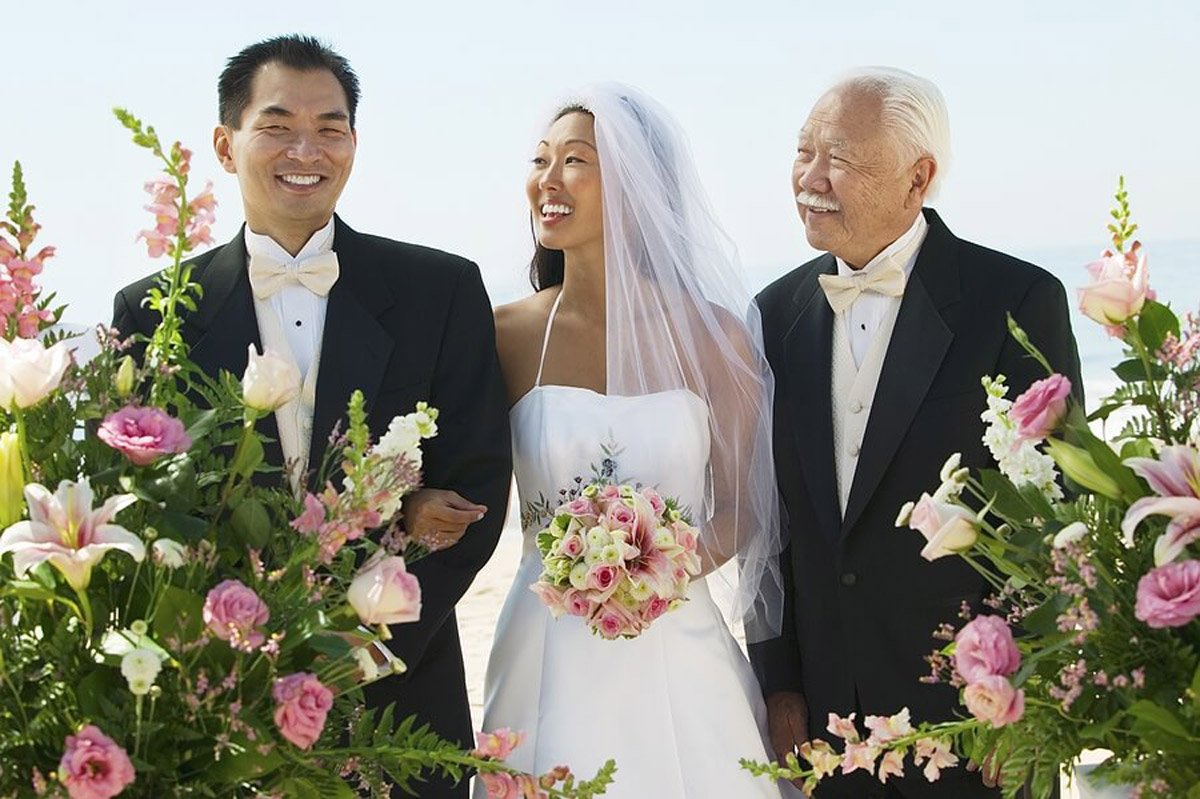 With the big day fast approaching, having your wedding venue planned out and secured is critical. After all, your wedding venue is arguably one of the most important factors – having the power to make or break your special day.
Outdoor weddings have been growing increasingly popular among newlyweds in recent years, and for good reason! It is popular among couples who prefer a more casual, relaxed setting. You can get a gorgeous view of the beach or a field, plus it's great for photos. Additionally, it allows guests to unwind and have fun outside the usual wedding venue, which is a refreshing change from a traditional wedding reception. It also allows couples to engage with their guests more intimately. There is no better way to spend time at a wedding than with the people you care about!
Having an outdoor wedding gives couples the chance to create a truly unique experience. Many couples choose to hold their wedding ceremony under the stars on a beautiful night out in nature. Others might opt for an evening garden party or cocktail hour on their own private patio space. The possibilities are endless!
Given all the benefits of outdoor wedding venues, the question lies -- how do you find and select the ideal outdoor location to hold your dream wedding? Well, fret not, we have got your back. In this article, we will be showing you 4 stunning outdoor wedding venues in Singapore that would be perfect for your big day.
1. Shangri-La's Rasa Sentosa
Located in the heart of Sentosa, Shangri-La's Rasa Sentosa is a popular wedding venue for couples who are looking to hold their outdoor dream wedding. The resort is nestled in a quiet corner of the island, far from the hustle and bustle of city life. It is a place where you can put everything else aside and focus solely on each other.
The beachfront views are perfect for couples looking to have a romantic setting while having scenic views surround them during their ceremony. The lush greenery surrounding the resort is a photographer's dream. There are many beautiful photo opportunities here that you may be unsure of even where to begin.
2. The Alkaff Mansion
For those who have always dreamt of a divine and ethereal European-style garden wedding, The Alkaff Mansion is the ideal location for you. Situated in Telok Blangah Green, this mansion is Singapore's largest heritage building, with over 100 years of history encapsulated within its walls.
The venue has been the site of some of Singapore's most iconic garden weddings over the past 28 years, embodying romance and grandeur. The platform is adorned with gazebos, European-style fountains, and water features, creating an inviting outdoor environment. As an added benefit, your guests will be able to take in the picturesque panoramas while watching you exchange vows in a magical garden setting.
From the moment you set foot in this magnificent venue, your guests will be awed by its grandeur and architectural splendour. Make your wedding a memorable one by selecting a menu that highlights the best of Spanish cuisine and serves it up in a fashion that is both innovative and robust.
3. Hort Park
An underrated outdoor wedding venue in Singapore, Hort Park features intriguing and unique elements. The 10-hectare park is a hidden gem filled with luscious greenery and lush foliage that can recreate the perfect outdoor fairytale wedding that you have always dreamed of.
Hort Park is fitted with plenty of electrical outlets to light up elegant decorations that will create an alluring atmosphere for your wedding. With a restaurant that serves French-Italian cuisine, you and your guests will get to enjoy their delectable menu while soaking in the restaurant's soft ambience. For those interested in other cuisines, Hort Park offers a list of appointed caterers that are sure to fit your preferences.
4. Royal Albatross
Looking to spruce up your small-scale outdoor wedding and elevate it to new heights? Royal Albatross is for you! Royal Albatross is Singapore's only luxury ship and can take your outdoor wedding aspirations to the next level when you cruise with their voyage.
When the ship sets sail on your special day, you'll be sure to turn heads with the cruise's breath-taking views. With show-stopping views of the skyline, couples can rent out the Upper Foredeck and Upper Aft Deck to accommodate 100 guests. You can also rent out the entire 4-mast 22-tail ship and the different rooms that can serve as contingency plans if any unfortunate weather circumstances were to occur on your big day.
Conclusion
Your big day is a day that is going to be filled with joy and love, so it should be accompanied by having the ultimate outdoor wedding venue of dreams. Though it is undeniable that there are numerous venues in Singapore, the 4 that we have shared are some of the best ones.
If you need assistance to make your wedding planning seamless and hassle-free, Blissful Brides is here for you! From evening gown rentals to some of the best wedding photography packages in Singapore, we want to make sure that your special day is as unique as you are. Get a quote from us today to be one step closer to achieving your dream wedding – fuss-free! All you have to do is note down your requirements, and our vendors will get in touch with you.