4 Reasons to Rent an Evening Gown for Your Wedding Reception
2022-06-28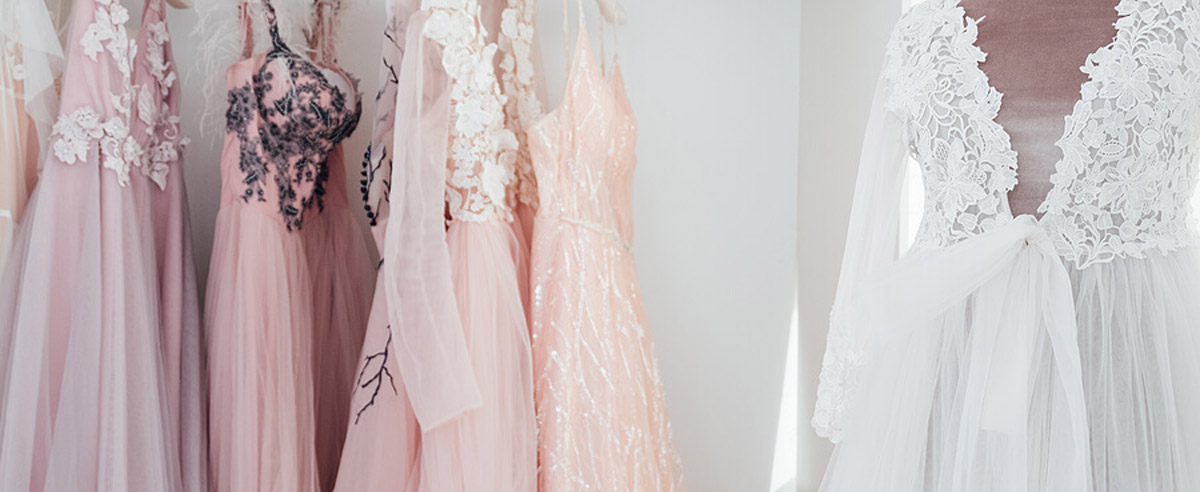 After an ethereal ceremony, you may be looking for a beautiful evening gown to commemorate your new life as a newly married couple. An evening gown that will turn heads is a must-have for any wedding reception.
Given the vast range of pricing and justifications for buying an evening gown that you might only wear for a few hours, here are 4 reasons why renting an evening gown is a better alternative.
1. Giving your wallet a rest
With money flowing out of your pocket due to the high costs of a wedding venue, reception, and other expenses, renting an evening gown is cost-effective and will give your wallet the break it needs.
Being economical is one of the main factors why many brides consider renting evening gowns for their wedding day, as gown prices may hike up astronomically on the big day. As a result, renting your gown can help you save a substantial amount of money while also allocating more budget to other elements of wedding planning.
2. Dirty gown? No worries!
As the night progresses and the reception draws close, your evening gown may become a little soiled from all the festivities.
As such, another main reason why many brides consider renting an evening gown is that many evening gown rentals in Singapore include a cleaning service as part of their rental package. This is something that most can enjoy convenience-wise, as rather than having to go to a dry cleaner, as it saves cost and time.
3. There is no obligation to keep the gown
For some, keeping the gown for sentimental or keepsake reasons is desirable. However, if you are not looking to keep the evening gown for life, it would be best to opt for a rental instead.
Renting your gown also means that you would not have to preserve it and maintain the upkeep, such as having it sent for dry cleaning often. This is because white gowns require plenty of maintenance to keep them from yellowing over time.
If you are not interested in the upkeep but still want to don a beautiful evening gown for your wedding reception, evening gown rentals are the perfect option.
4. Getting to choose your dream gown!
One added benefit of renting your evening gown is getting to choose your dream gown without having to commit to the heavy price tag. Many evening gown rentals offer designer gowns and dresses that are able to be rented for your reception. This is a great way to turn heads at your reception while saving money!
Conclusion
Renting an evening gown for your reception is definitely the way to go if you are looking to save some money or avoid caring for it in the long run. From finding the perfect outdoor wedding venue in Singapore to hosting the actual wedding, you want to end the day with an exceptional gown that makes you feel special.
Blissful Brides is ready to support you in organising your wedding seamlessly and stress-free. Our wedding packages are designed to personalise your experience on your big day. Get a quote from us today to experience a hassle-free wedding preparation. Simply write down your specifications, and one of our vendors will contact you.