4 Things To Consider When Choosing The Perfect Wedding Venue
2022-01-14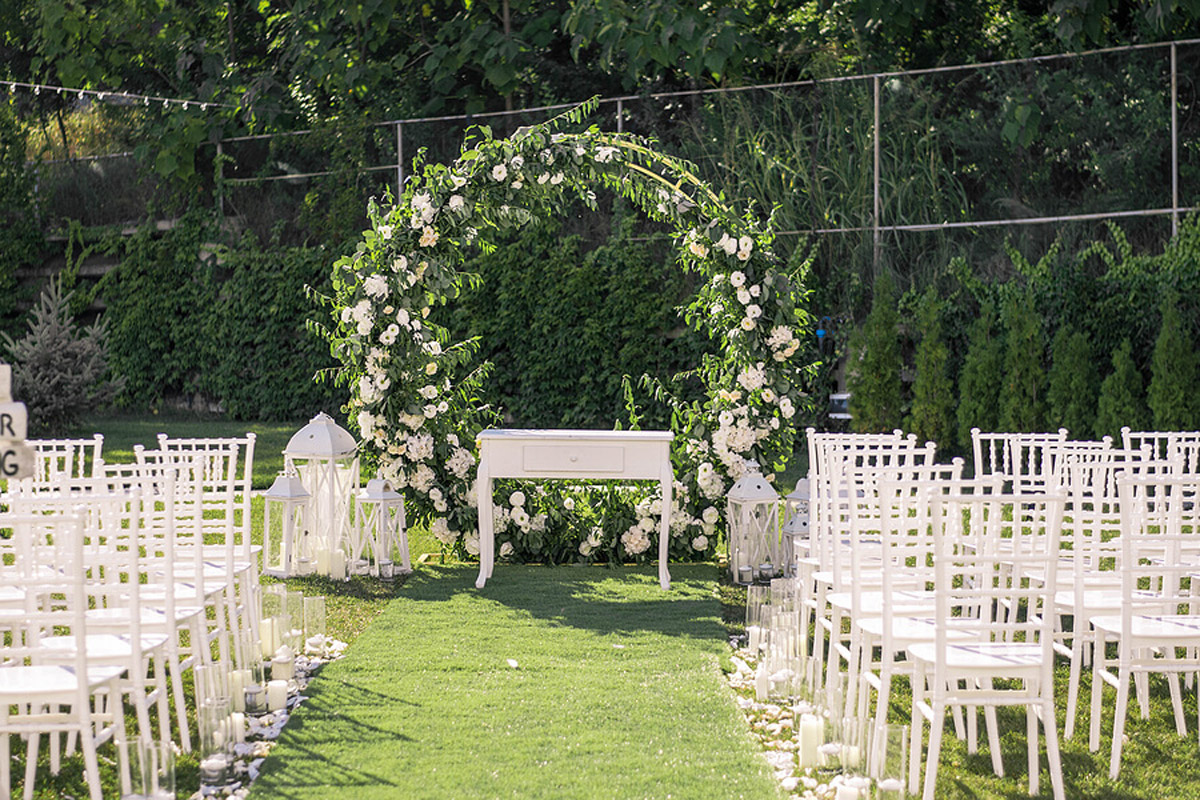 Out of all the wedding planning details, choosing your wedding venue is undoubtedly ranked first on your to-do list. Your venue plays a significant role in deciding your event date and budget. Choosing a wedding venue is a big decision, but it does not have to be complicated or scary!
There are a lot of factors that you have to consider before starting to choose- the price, available dates, location, parking availability, accommodations for your guests, and the list goes on! To avoid making a costly mistake, you and your partner must discuss and think through carefully what you are looking for in a wedding venue. To give you an inkling of what to look for, check out these four things to consider when choosing the perfect wedding venue.
Venue Cost
Usually, brides and grooms filter by price when choosing a venue because who would not want to select a place that matches their specified budget, right? Since the venue is one of the first things that you will book, choosing one will automatically set the tone for the rest of your wedding budget. Avoid being carried away by the listed venue price and its beauty; you should consider what comes with your event package before booking it. If the package seems too cheap to be true, there are likely hidden costs, and you may end up paying more than what is necessary.
Most event venues offer special amenities to catch your attention. So instead of individually booking a venue, a caterer, a florist, and a decorator, you can get all of these services from just one venue package. Lesser vendors mean less time, money, and stress from coordination. Be sure to inquire about this, or if they can create customised packages for you.
Venue Location
Aside from venue costs, when hosting a big event, the location of your venue should be your next concern. This can be tricky because the location of your venue needs to be accessible not just to yourself as a couple but also to your family and guests; this is especially so if you have elderly or wheelchair guests attending your wedding.
Plus, while your shortlisted location may be a place of significance for the both of you, or you would like to have it there due to its beautiful scenery, having the comfort of your wedding entourage and guests in mind is essential as well for the entire wedding to be a joyous occasion for everyone. The last thing we would want is to have people feedback afterwards about how the bride and groom did not choose the location with the guests' needs in mind. So, try to find a balance as much as possible, or provide amenities such as transport to ease their travel to your wedding.
Venue Capacity
Have you ever heard of the saying, "the more, the merrier"? When planning for your wedding guest list, you might feel the pressure to invite almost everyone you know. However, every venue has a maximum capacity. While there is no denying that you should choose a venue that can accommodate your number of guests, it is also good to buffer, such that it is comfortable enough to socialise and walk around during the wedding.
Venue Atmosphere
The venue atmosphere comes hand-in-hand with the venue capacity and comfort. It would be best if the overall ambience of the venue matches your wedding theme for a stellar wedding ceremony and reception. If you are hosting a formal wedding dinner or party, the venue should exude luxury and class so your guests will feel like VIPs'. If you are going for a more romantic and dreamy atmosphere, consider decorating the wedding venue with soft yellow string lights and playing ballad music.
Conclusion
There are several factors to consider before choosing the perfect venue! The venue is an integral part of your wedding as it sets the theme of your wedding and the mood of your guests, not to mention yourself! Whether you are looking for bridal gowns, looking for outdoor wedding venues in Singapore, or considering a wedding lunch package, our team at Blissful Brides are here to provide you guidance and assistance for your wedding preparation. Feel free to reach out to us here, and our consultants will be with you every step of the way!