5 Heartfelt Bridesmaids Gifts to Thank Your Friends With
2019-11-01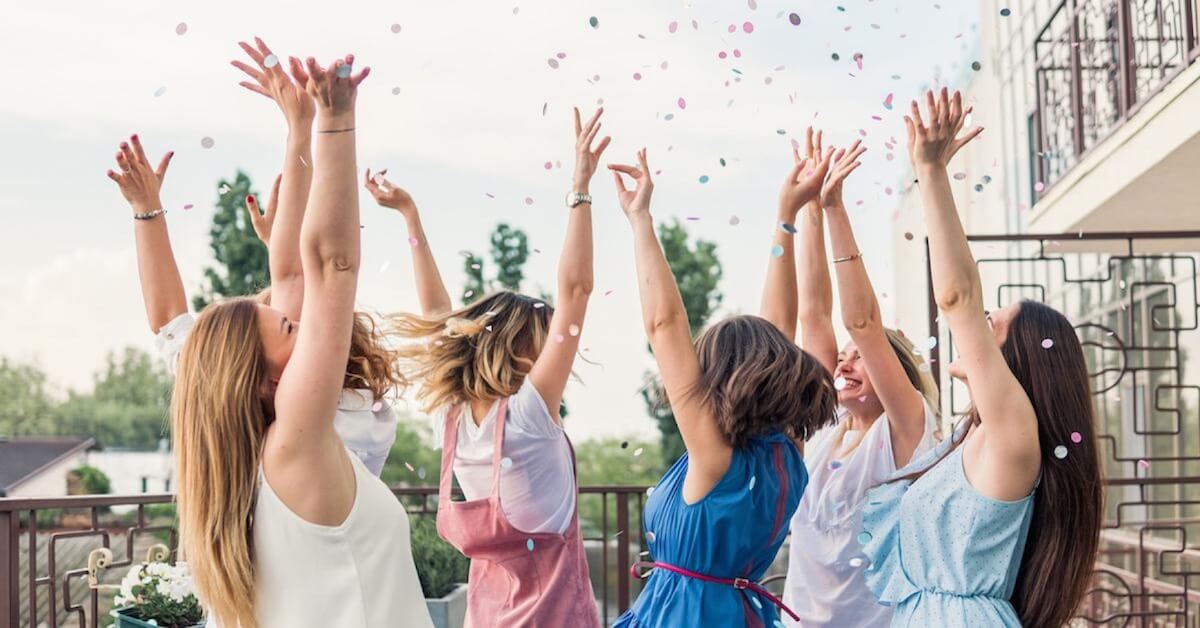 Being a bridesmaid is not easy. From being the bride's pillar of emotional support throughout the entire wedding planning process to helping execute all the details at the wedding, it's only natural that these kindred girlfriends deserve a bit of pampering themselves for dedicating their time and effort to making their friend's special day, well, special.
While your bridesmaids probably don't expect anything in return, it never hurts to show your appreciation by showering them with some lovely, heartfelt gifts. If you're unsure what will best convey your appreciation, here are 5 gifts ideas, starting with:
1. Matching Jewellery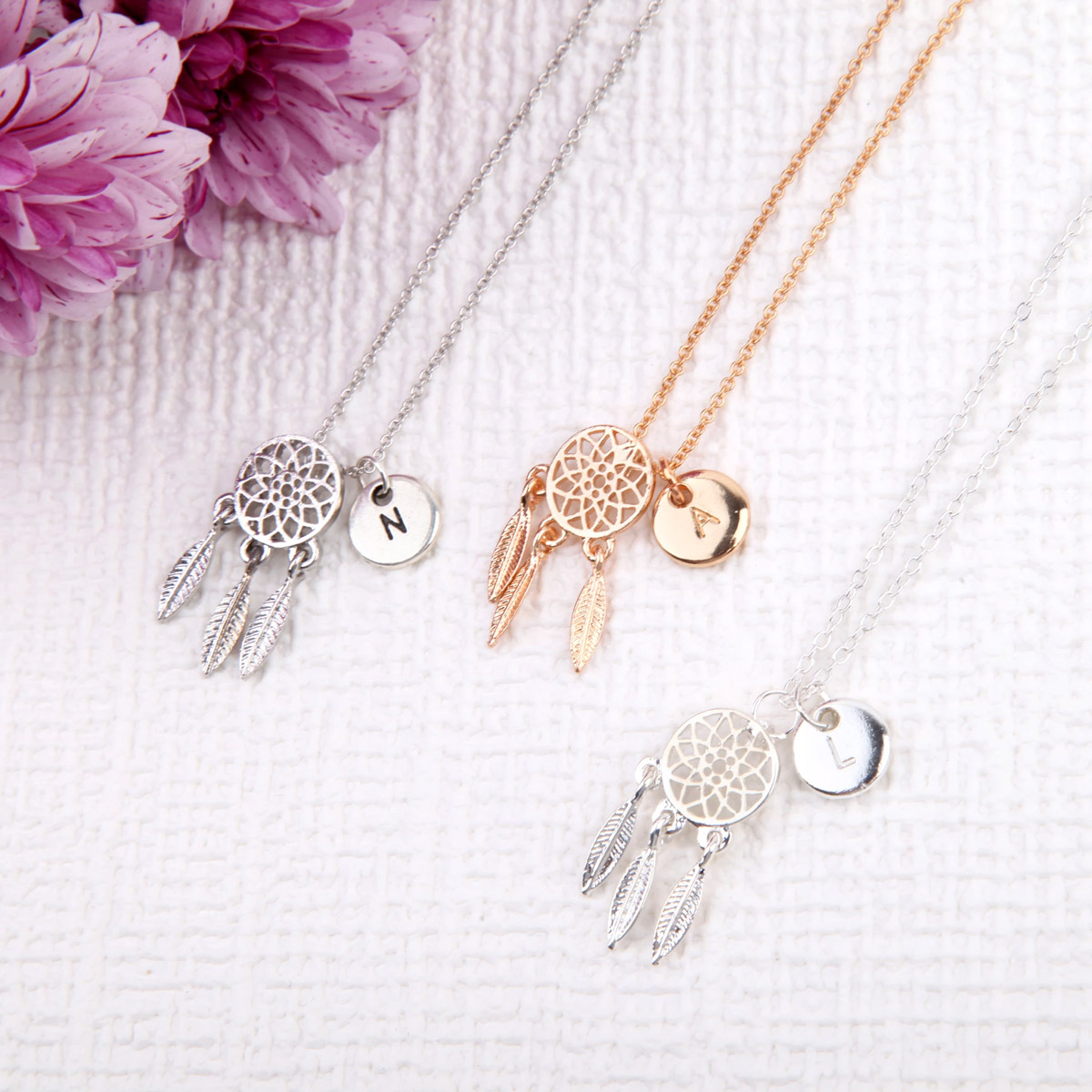 Source: Statement Made Jewellery
Every bride and bridesmaid will love this idea. If you are donning on gold wedding bands on your actual wedding day, get your bridesmaids a gorgeous set of gold bracelets or necklaces to match! You can always find a different piece of jewellery to fit each bridesmaid character and personal style.
Alternatively, you can engrave their initials onto their respective jewellery to make it extra special – your girls will have no problem wearing it out long after the ceremony is over.
2. Personalised Makeup Pouch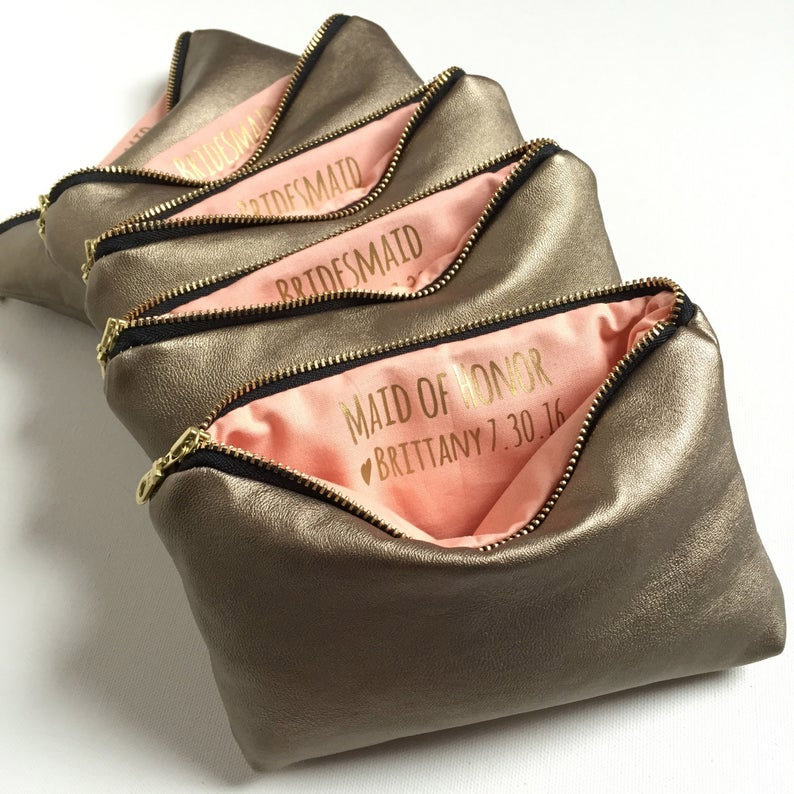 Source: ShopSandraSmith on Etsy
Gifts don't have to cost you a bomb in order to be meaningful. A handcrafted, personalised pouch with your bridesmaids' names imprinted on them is all it takes to get everyone excited and well-prepared for bringing their essentials and getting their glam on regardless of wedding venues! Practical and pretty – nobody can say no to that!
3. Curated Gift Boxes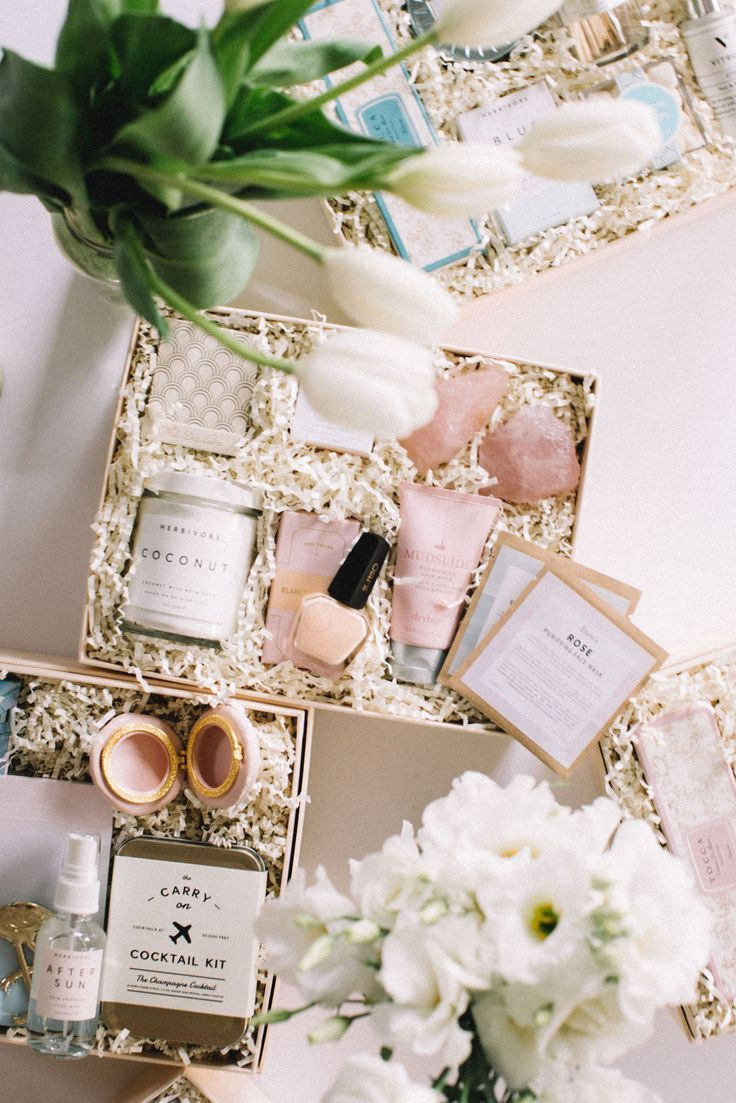 Source: christmas
Probably the most versatile gift, gift boxes can be filled with anything that brings you and your besties closer together. A popular gift option is to create a beauty kit that contains a variety of your favourite facial masks, makeup, and must-have products to get them looking their best at the wedding!
If you want to go the extra mile, go extra personal and include items that are significant to each bridesmaid, such as a stunning tumbler for the caffeine addict, or a variety of earrings for the one who absolutely adores "ear candies".
4. Wedding Day Emergency Kits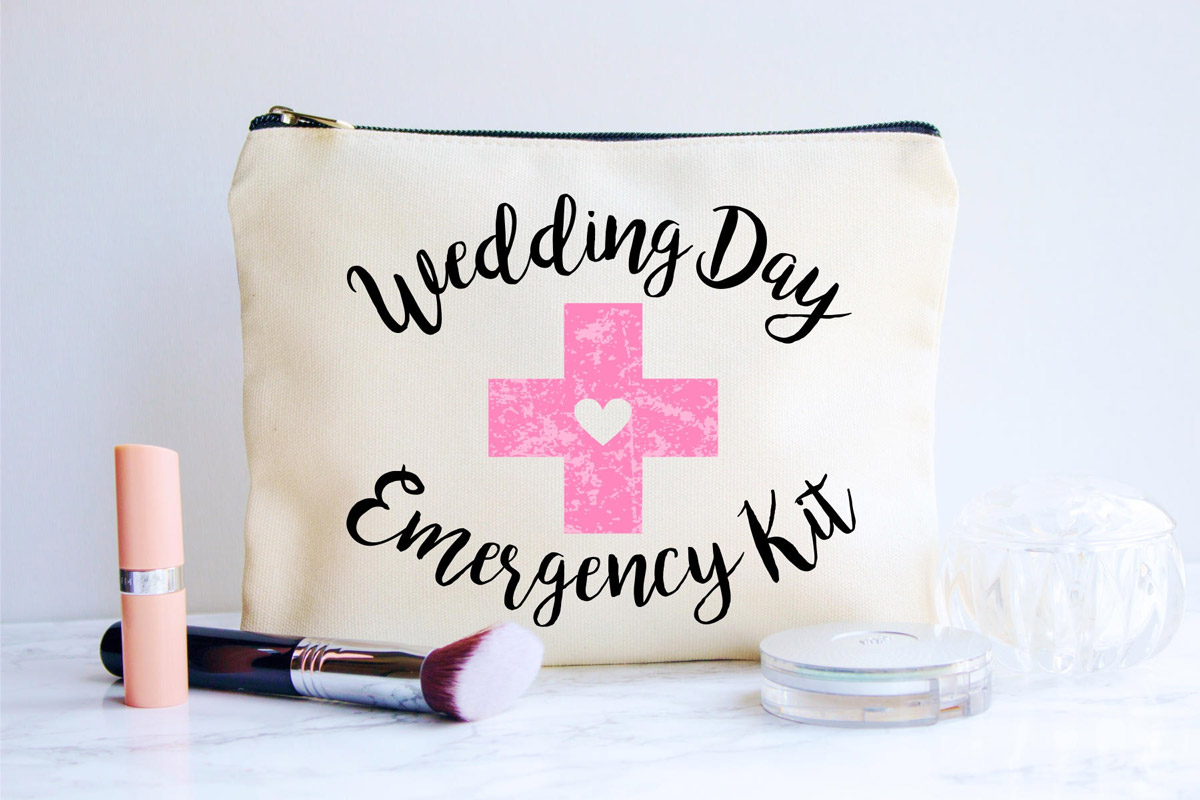 Source: Modern MOH
As a bride-to-be, you've always got to keep your squad armed and prepared during the wedding. Gift your girls a care package that not only shows your appreciation for them but also prepares them for any mishaps that might happen during the ceremony! Think Band-Aids, hairpins, hair ties, stain removers, and more.
5. Gorgeous, Silky Robes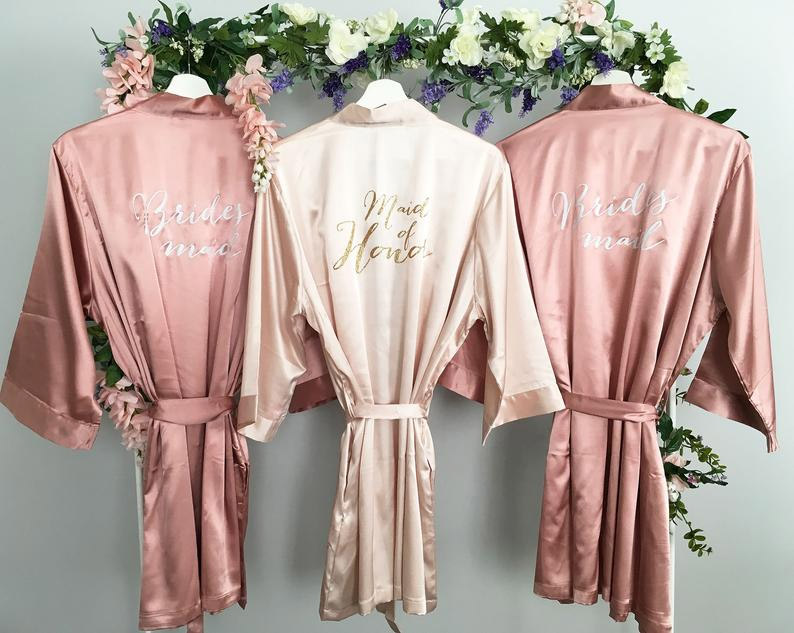 Source: myeverydayparty on Etsy
You have probably already seen these all over Pinterest, and for good reason – which bridesmaid doesn't want to own a silky soft robe to lounge around in? These robes are picture-perfect opportunities for wedding photographers as well, making for beautiful photo props and pictures to cherish for a lifetime!
At the end of the day, no one knows your bridesmaids better than you do. Make sure to set aside some time to plan and decide what to buy for each and every unique bridesmaid!