5 Things You Need To Ready To Pull Off An Outdoor Wedding
2023-03-24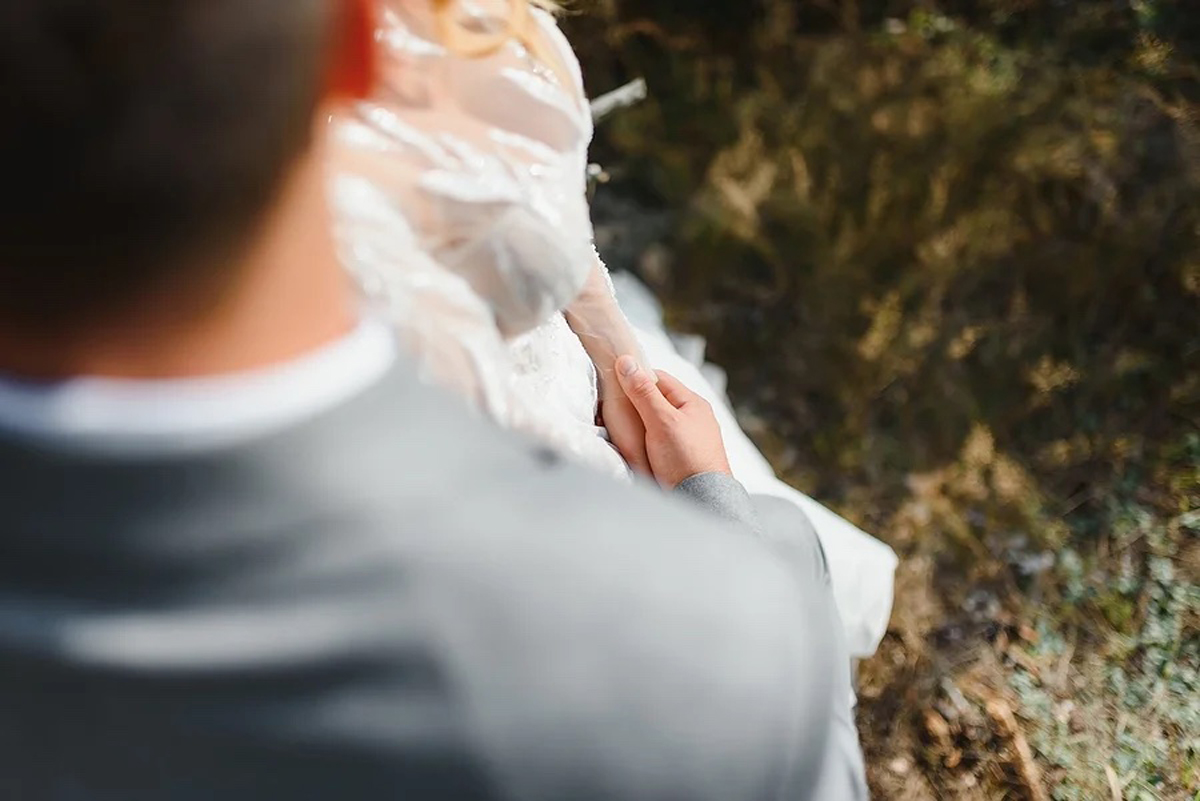 Celebrating a wedding in the fresh air can be a blissful experience. The magnificence of natural elements like fresh air and an open sky is truly unparalleled and romantic. That said, an outdoor wedding usually requires a lot of planning and preparation to be successful. Many things can happen on the wedding day, especially if you're celebrating it en plein air.
Hence, when it comes to planning an outdoor wedding, there are plenty of factors you need to consider, with the comfort of your loved ones and guests being a number one priority. If an outdoor celebration is the wedding of your dreams, this article is especially for you! Below are the essential things you need ready to pull off an al fresco wedding.
1. Contingency Plan
The most crucial aspect of preparing for an outdoor wedding is to come up with a comprehensive and thoughtful contingency plan in the event of bad weather. While inclement weather is beyond your control, you can absolutely address the issues of bad weather by having a backup plan. Most outdoor wedding venues in Singapore can accommodate a tent with sidewalls. It's highly recommended to avail of one in case it suddenly rains on your wedding day.
2. Reliable Planner
All weddings are best carried out by a professional planner whose only job is to make your special day successful. Al fresco weddings, in particular, will benefit from the expertise of a planner who knows how to check off every important detail in the wedding planning checklist with relative ease. Since every element of your wedding — from the ceremony and dinner to the cocktail hour and dancing party — happen outside, it's best to have a professional onsite who'll supervise the flow and direct vendors.
3. Right Vendors
When finding your vendor team, which usually consists of officiants, florists, rental companies, catering companies, bands, and DJs, it's essential to choose those who are already well-versed in outdoor events. These vendors should know what questions to ask and what logistics are required for a seamless outdoor wedding. Luckily, there are numerous inclusive rental companies that supply a majority of outdoor items, such as tables, chairs, tents, generators, and so on.
4. Simple Decorations
One of the best things about outdoor wedding venues is that they demand fewer decorative details. Whether your wedding is held at a beach, on a rooftop, or in a garden, you should allow the natural beauty of the environment to shine by keeping your wedding decorations simple and straightforward. Flowers and lighting are usually the two elements that can make any open-air venue pop. Hence, you should focus on hiring the best florist and lighting provider for your wedding.
5. Soft Lighting
Soft lighting is the fastest way to create a romantic atmosphere in your outdoor wedding venue. Depending on the location you choose, it may be necessary to bring in generators and infrastructure to set the lighting for your wedding. When you walk through your venue, be sure to assess the pathways and work out directional lighting that can help guide your guests. Moreover, before the wedding day, hire an electrician to survey your setup, so you'll know exactly how much power you need.
Conclusion
Pulling off an al fresco wedding requires a lot of planning and preparation. Whether you're having an intimate affair or a huge gathering, you'll want to ensure that you, your loved ones, and your guests feel comfortable for the entire duration of your outdoor wedding. As such, preparing the things shared in this article and taking other necessary precautions are a must to ensure the seamless flow of your plein-air wedding celebration.
Should you need professional help with pulling off an outdoor wedding, Blissful Brides is here for you! Blissful Brides is an established wedding guide in Singapore that provides a variety of incredible wedding packages to help you carry out a successful wedding, including photography packages, venue booking, wedding dress rental, and more. Get a quote from us now so we can start preparing for the blissful wedding you desire!