5 Things You Should Definitely Rent for Your Wedding
2023-04-25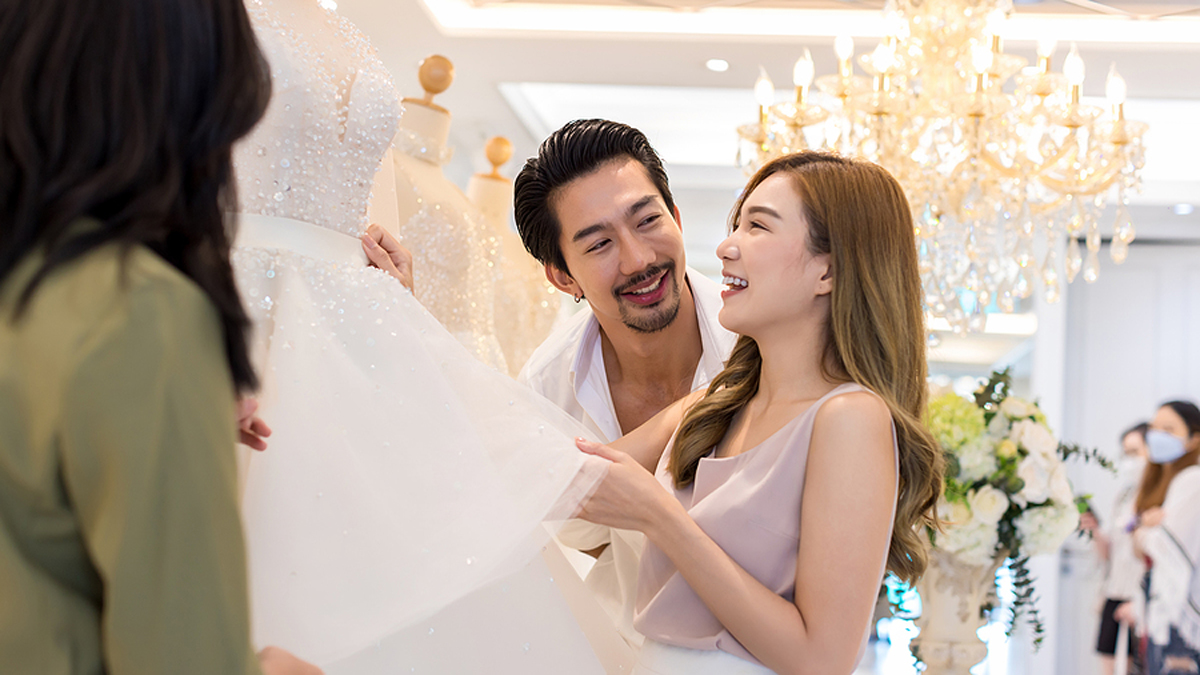 During the initial planning stage of your wedding, you may not yet realise how fast all the expenses can add up. While it'll surely be one of the best days of your life, a wedding is an expensive event to plan. For this reason, it's important to be wise when it comes to spending money for your wedding. As much as possible, you should stick to your budget and find ways to cut costs.
Bridal gown rental in Singapore is one of the most effective cost-cutting solutions for many soon-to-be brides and grooms. By renting instead of purchasing the items you'll only use on your wedding day, you can save tons of money on wedding necessities. To help organise your wedding planning checklist and prepare your finances, here are some essential items you should definitely rent for your wedding.
1. Table and Chairs
Tables and chairs are commonly included in the price when looking for indoor or outdoor wedding venues, but this isn't always the case. Sometimes, the chairs are excluded, especially if you pick a platform that's farther away from the main road. In that case, you may need to bring your own furniture. To avoid the hassle of doing so, be sure to ask your coordinator whether the price of your chosen venue already includes tables and chairs. If not, it would be wise to just rent them.
2. Table Linens and Runners
Once you've found the prettiest tables to rent for your wedding, the next thing you should consider renting is the table linens and runners. You should just rent most of the linens you'll be using for the wedding to avoid having to wash and dry them before and after the event. Most event rentals in Singapore rent out table runners, tablecloths, and cloth napkins that come in an array of colours and styles for you to choose from. Of course, you should go for those that match your wedding theme.
3. Glassware
Are you obsessed with the way coloured glasses look? Or do you like classic crystal more? No matter your preference, using classy glassware on your wedding day is a great way to make the event look more elegant. Luckily, a lot of wedding venues have glassware on hand. You should use their glassware if you want to save on expenses. On the other hand, if you want to upgrade the style of the glassware to match the theme of your wedding, it's best to just look for glassware rentals.
4. Lighting
No matter how appealing they look, there's really no necessity to buy complex lights to use in the future. High-end lights usually cost a fortune, and spending a great amount of money on units that you'll probably only use for a day doesn't make sense. To have an easy time getting lights that'll enhance the look of your venue, partner with a rental company that knows enough about your platform to set up everything just right.
5. Wedding Gown and Tuxedo
Evening gown rentals are very popular among many soon-to-be brides. This is because renting a wedding gown is way cheaper than buying a new one. The same is true for men's tuxedoes. If you're not particularly keen about the attires you'll be wearing on the wedding day and want to cut costs, renting rather than purchasing your wedding dress and tuxedo is highly advisable. Not only is rental less expensive, but it also saves you from the cost and hassle of preserving the clothes.
Conclusion
Renting is undoubtedly a great way to cut your wedding costs. Not only are rental services cheaper, but renting will also keep you from having to store items that you'll probably only use once or on rare occasions. Although you need to purchase certain things for your wedding since they make more sense, other items like the ones mentioned in this article are better rented.
If you're specifically in search of the most cost-effective yet high-quality wedding dresses for rent, Blissful Brides is here to assist you! Blissful Brides is an established wedding guide that provides extensive packages covering all that you need for a truly blissful wedding, such as wedding photography packages, venue booking, bridal gown rental, and more. Get a quote from us now, so we can help you get started with your wedding plans.