5 Trending Wedding Bouquet Styles for the Modern Bride
2019-08-06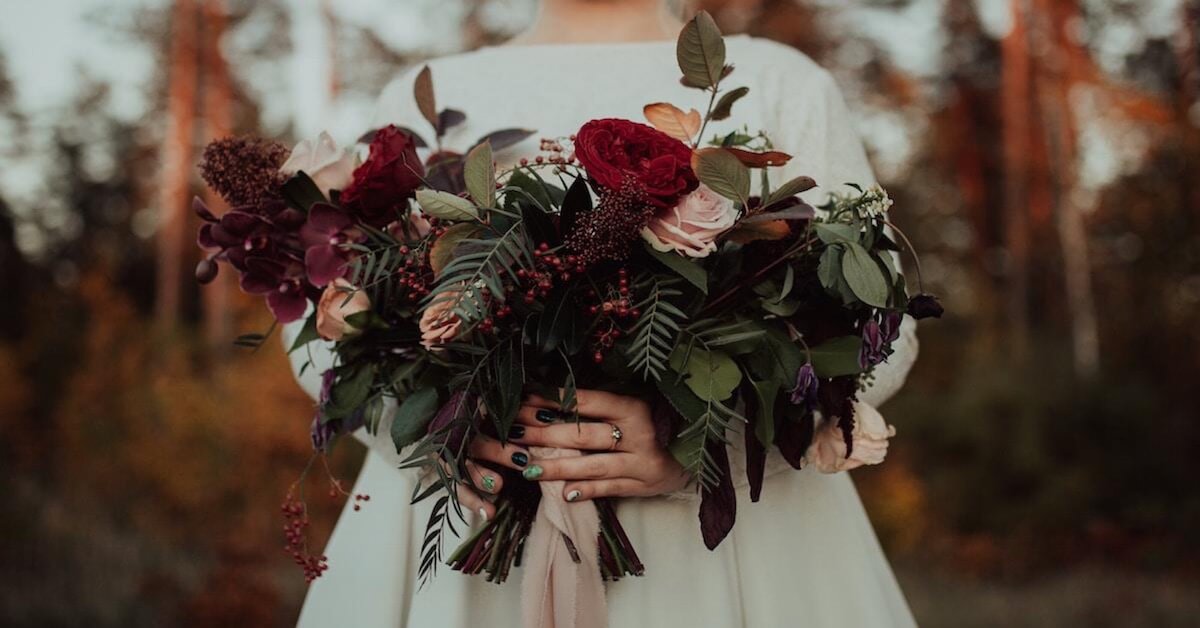 Wedding bouquets are not something to take lightly – a centuries-old tradition, these lush blooms are more than just symbols of luck and fertility. Today, wedding bouquets are still a quintessential part of every bride's accessory, and can say a lot more about you than you might think!
If you are no flower connoisseur, choosing a wedding bouquet can easily become overwhelming. Don't panic – here are 5 breath-taking styles that should plant some inspiration in your mind:
1. Single-Stem Bouquet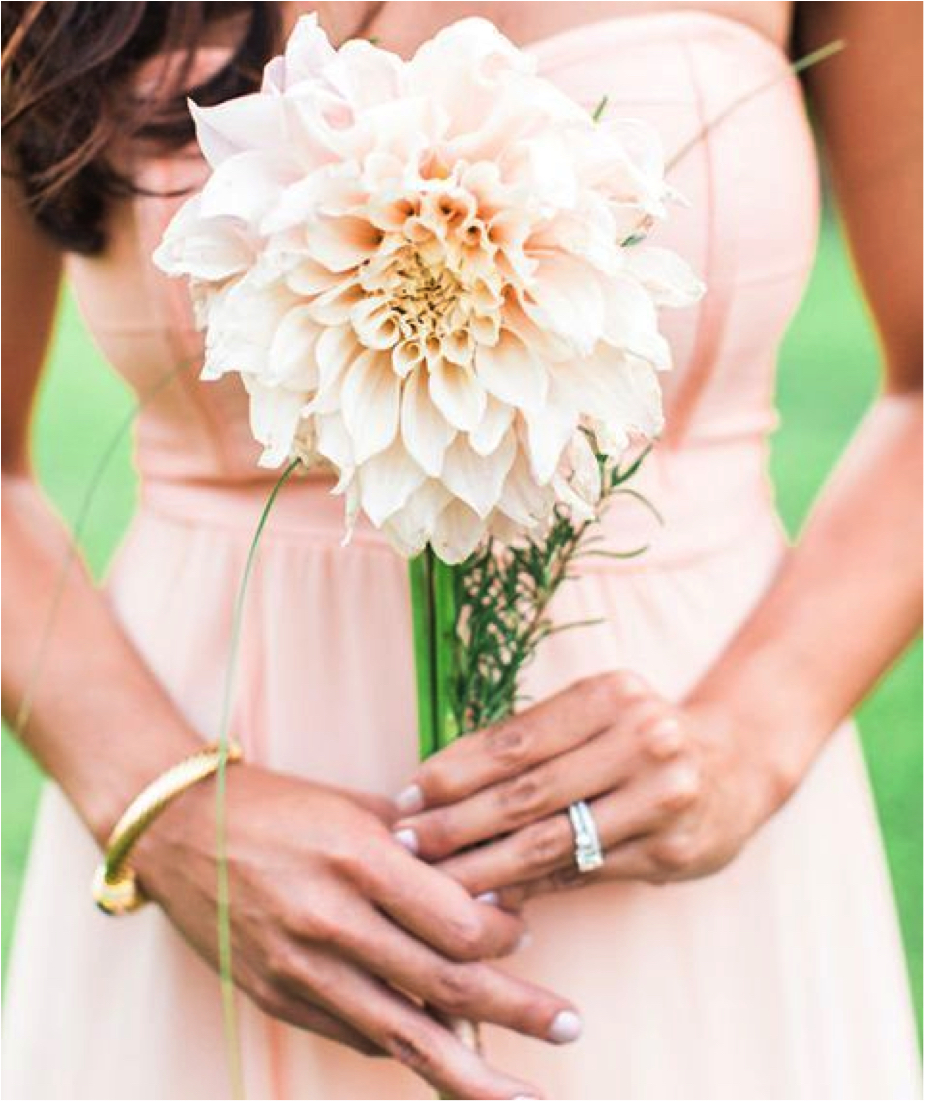 Source: Pinterest
When going for a minimalist look – or if you don't want the bouquet to outshine your dress – a single-stem flower arrangement is your best bet. Consisting of a single, lone flower, the adage of "less is more" rings true.
Whether you decide to pick a bold King Protea, Calla Lilies, or a vibrant Sunflower, these wedding bouquets pair simplicity with subtle elegance and packs in plenty of high-impact value.
Brides with more dramatic wedding rings should go for this style, as single-stem flowers will definitely not overpower your stunning bling.
2. Cascading Bouquet (with Orchids)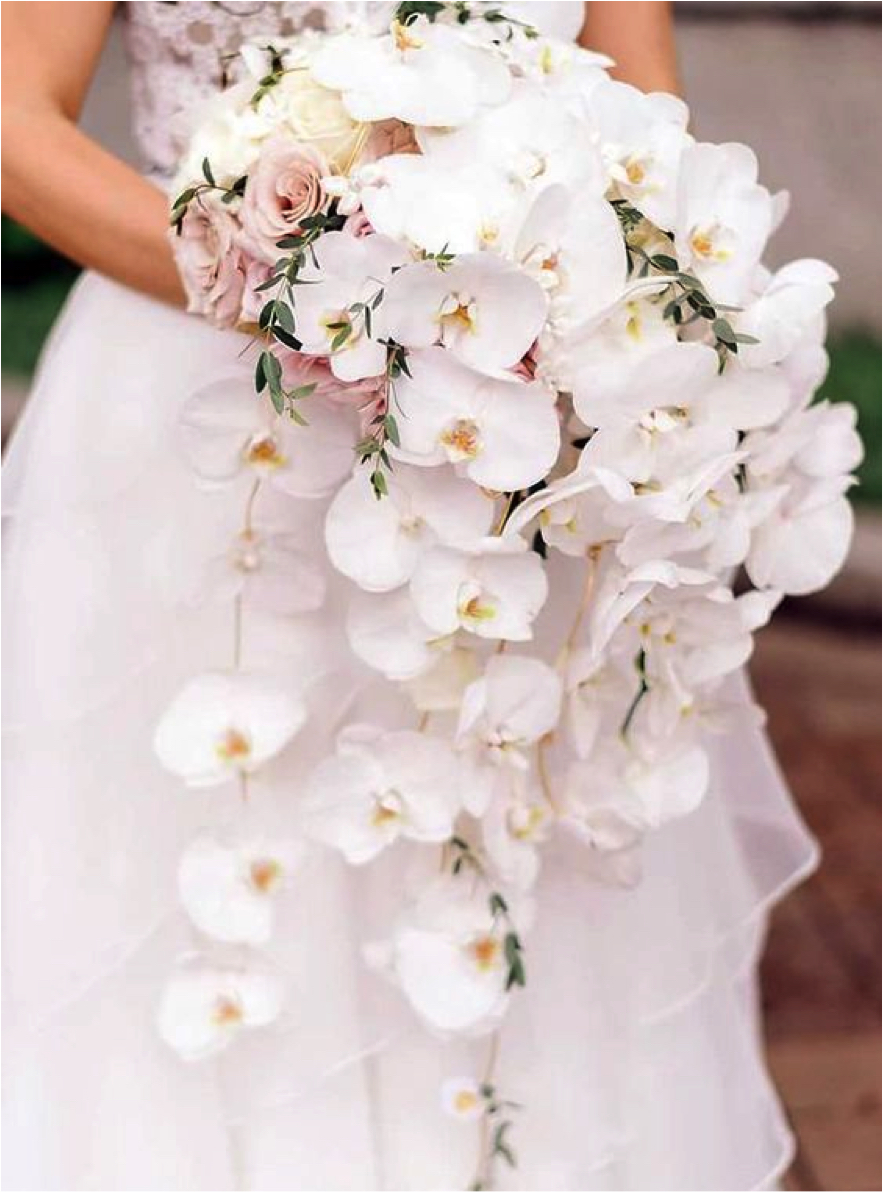 Source: Wedding Forward
Symbolizing love and beauty, orchids look great when they are arranged in a cascading wedding bouquet – a style that makes brides look taller and slimmer with just the right amount of flair perfect for pre-wedding photoshoots!
Flower for thought – line up a bunch of white orchids and let it cascade over the edge, threaded with lush, green foliage for a more modern twist. The trick is to use a good balance of greenery so that it looks effortlessly lavish.
Depending on the length of your wedding dress, cascading bouquets can range in length and fullness. We recommend working with your florist to come up with an arrangement that is intricate, creative and best suited to both your gown and personality!
3. Round Bouquet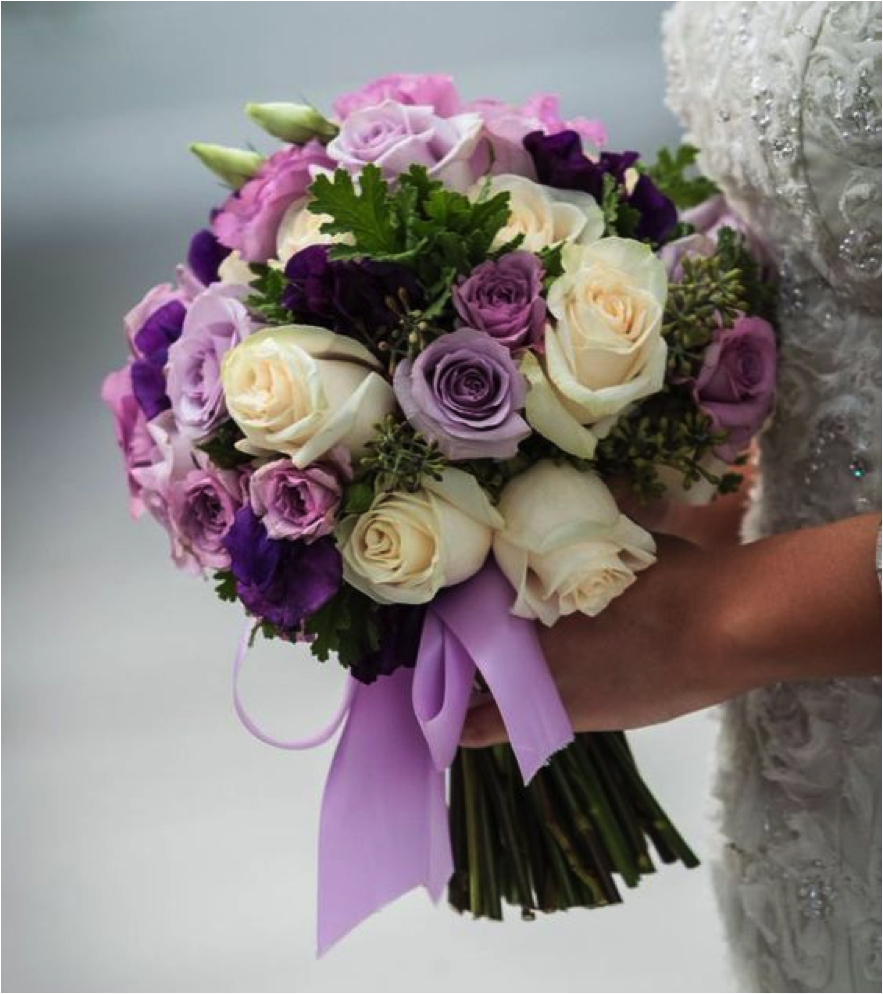 Source: MOD Wedding
A classic style that has taken weddings by storm, the round bouquet comprises of flowers wrapped in a full, circular shape. They are the easiest to construct and also the most versatile, complementing well with most wedding gowns.
These perfect domes can be put together using wires, tree branches, or flower stems to present beauty from all angles. Typically monochromatic and made of a single type of flower, brides can also choose to work with more colorful arrangements that feature flowers in a variety of shapes and sizes.
A round bouquet is definitely the go-to style for brides looking for an option that isn't about to go out of style anytime soon. However, keep in mind that they look best when kept to a small-to-moderate size.
4. Pomander Bouquet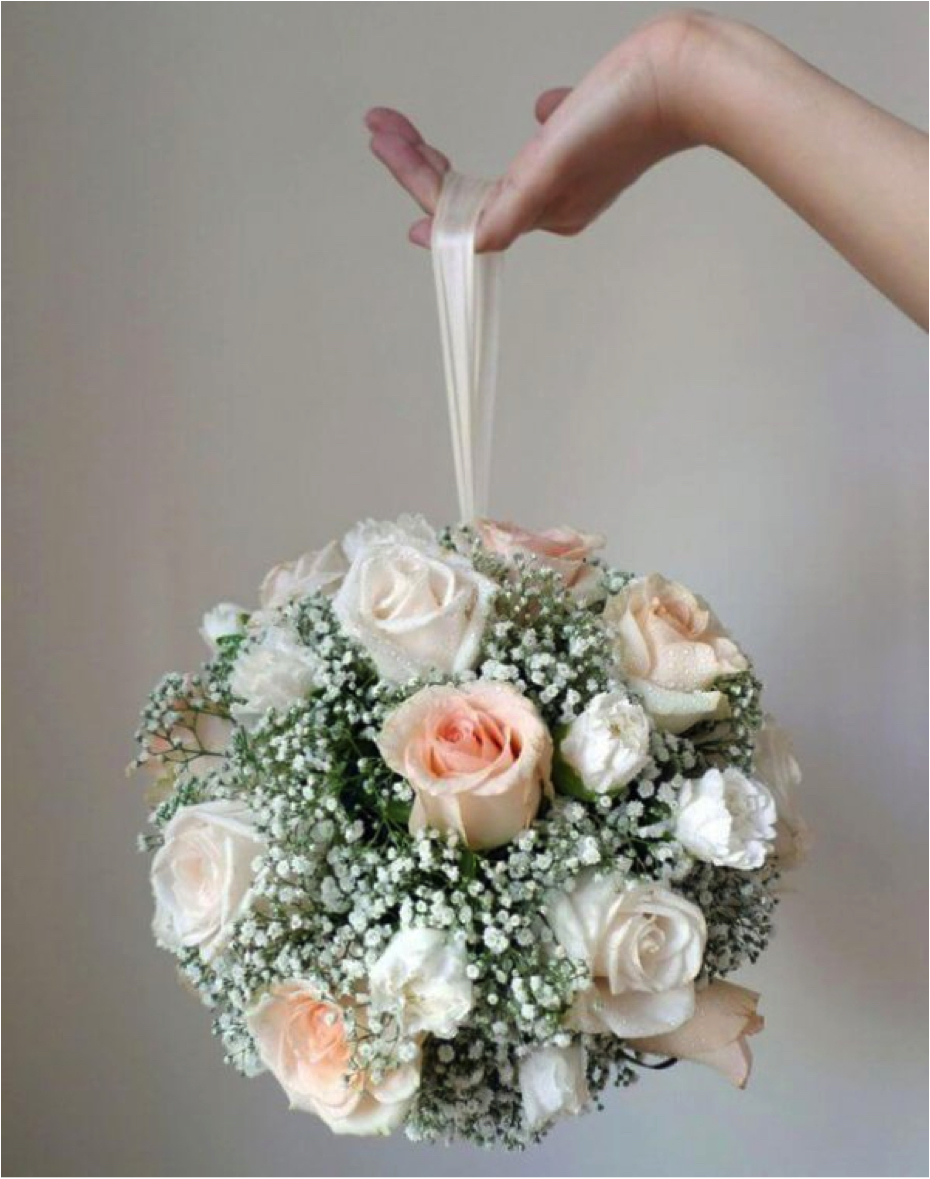 Source: atequeenfim.com
Similar to the round bouquet in terms of shape but different in terms of execution, this style is literally a ball of flowers, set in place with wires and the works and suspended from a decorative ribbon. Traditionally carried by flower girls and bridesmaids, this arrangement is a refreshing and increasingly popular alternative to the usual bouquets.
Also known as the "kissing ball", it exudes a soft, romantic and youthful feel all at once, and can be displayed as luxurious decor in trees or on chair ends at a garden wedding.
5. Nosegay Bouquet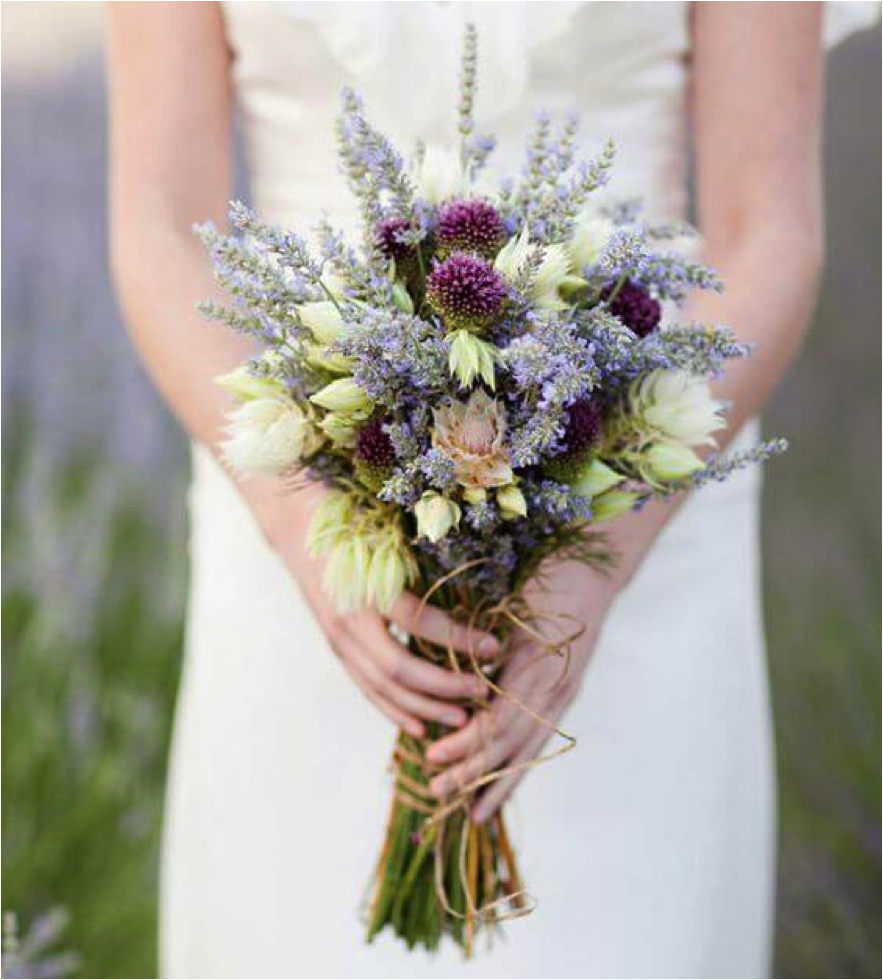 Source: atequeenfim.com
Perfect for petite brides, bridal bouquets usually use large blooms like roses, lilies and peonies, but nosegay bouquets are essentially small bouquets made from dainty wildflowers and a bunch of greens such as herbs and dried fruits.
Designed to look like they were specially hand-picked straight from the garden, they are also suitable for rustic-themed weddings that exude plenty of boho-chic vibes. As a bonus point, because they are small, they are also easy to hold throughout the day!
Flower power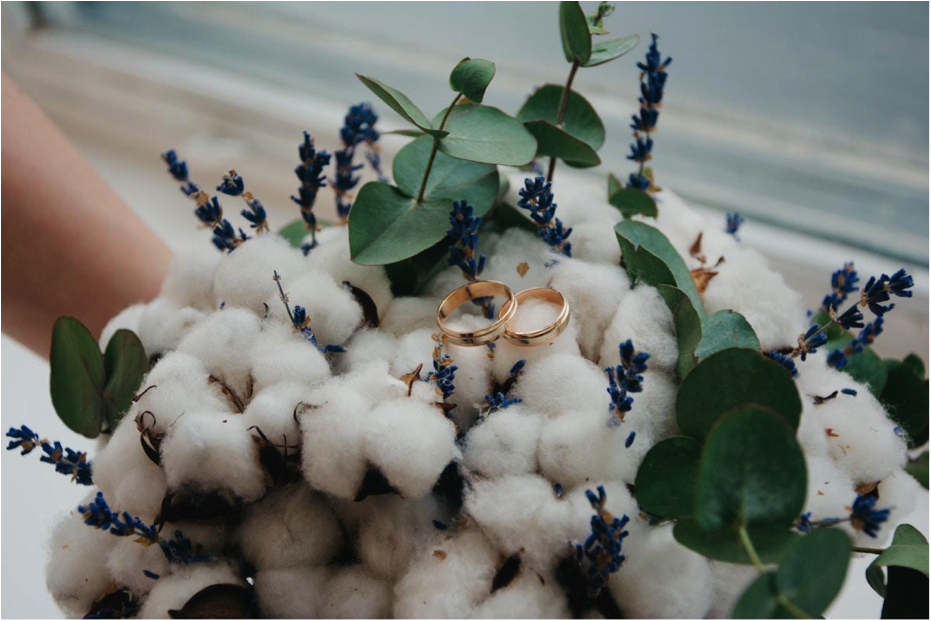 At the end of the day, you don't always have to make fresh blooms the dominant feature in your bouquet. Instead, try incorporating alternative materials like fabrics and linens that are similar to the ones seen in your wedding gown for a fresh and novel spin!
Our best piece of advice? When designing your wedding bouquet, opt for a hand-made bouquet that has personalised elements so that it's a statement piece by itself. After that, immortalise it in beautiful photographs and as memories to keep for years to come after the wedding!