Creating your perfect bouquet
2017-08-18

Weddings are special events, made all the more meaningful when there are personal touches or special significance added to the details that go into it.
One interesting way you can add special significance is, with your wedding bouquet.
This can be done by choosing the flowers that your bouquet will be made up of.
Flowers have their own special significance and meaning to them and back in the days, were often used to convey messages. Choosing your flowers carefully will result in both a gorgeous and meaningful bouquet.
Give your wedding bouquet an extra special meaning as it accompanies you down the aisle and through your photoshoots.
Here are the significance behind 10 of the more popular wedding flowers.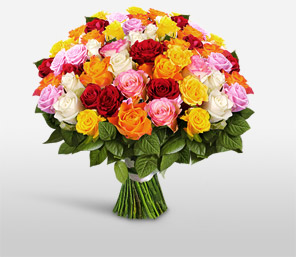 1.Roses: Are the go-to flowers, generally used to express love or romance. However, each rose colour comes with a different significance to it.
a. White - Young love, new beginnings and innocence.
b. Red -Ultimate symbol of love. It also represents passion and a love stronger than thorns (obstacles).
c. Orange - Enthusiasm and passion.
d. Pink - Grace and admiration while dark pink symbolises gratitude and appreciation.
e. Yellow - Friendship and joy.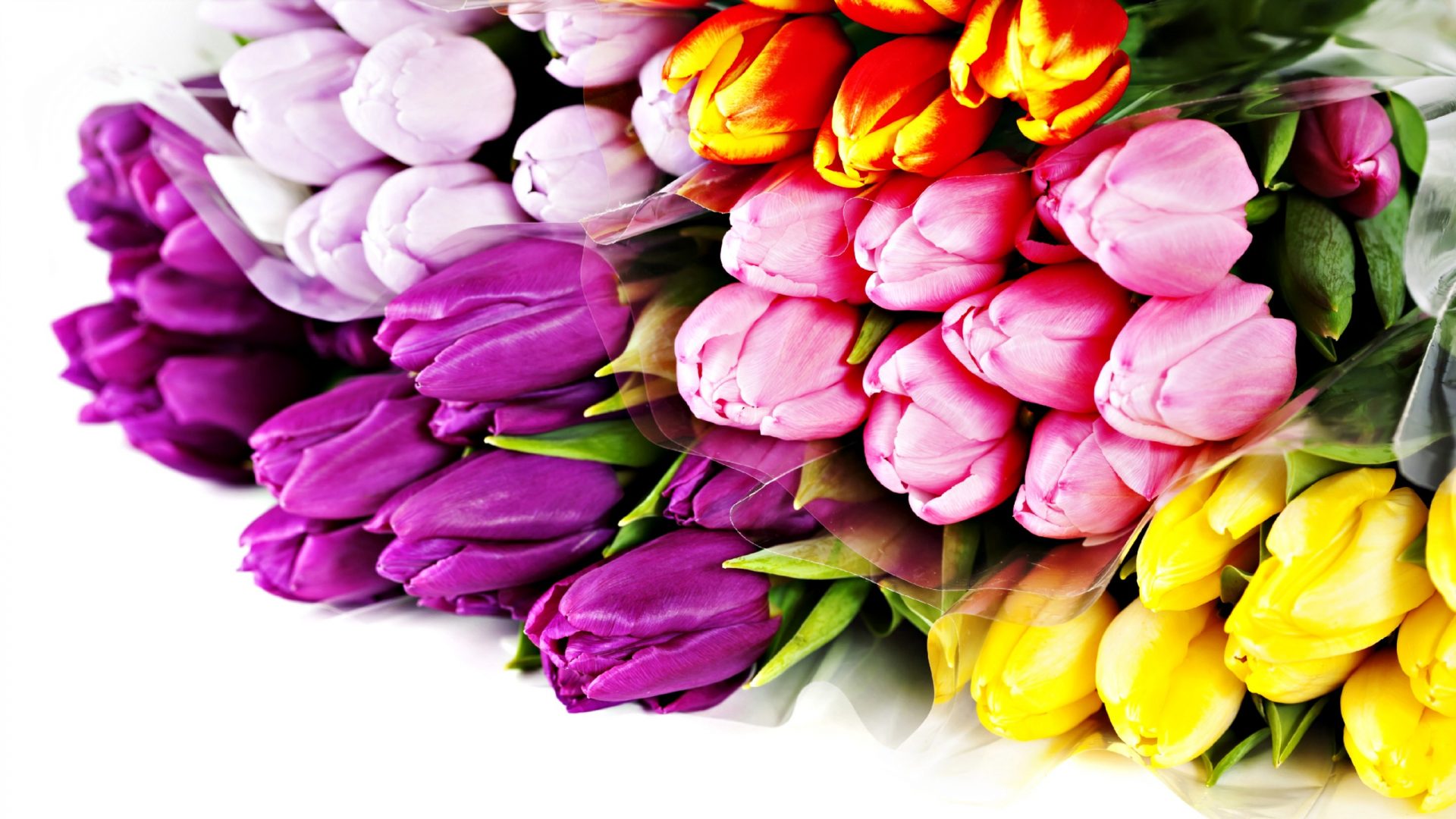 2. Tulips: Are the mostly known for their vibrant colours and pretty looks. As a flower, tulips symbolise 'perfect love'. However, the different colours to it come with various significance as well.
a. Red: Deep love
b. Purple: Royalty and/or admiration for a person.
c. Yellow: Hope and cheerful thoughts
d. Pink: Happiness and confidence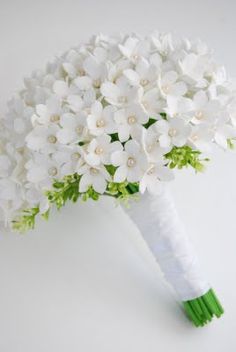 3. Stephanotis: Though not a name as commonly known as the other flowers, it is said to be a bride's favourite as the flower symbolises happiness in marriage. Stephanotis only comes in white.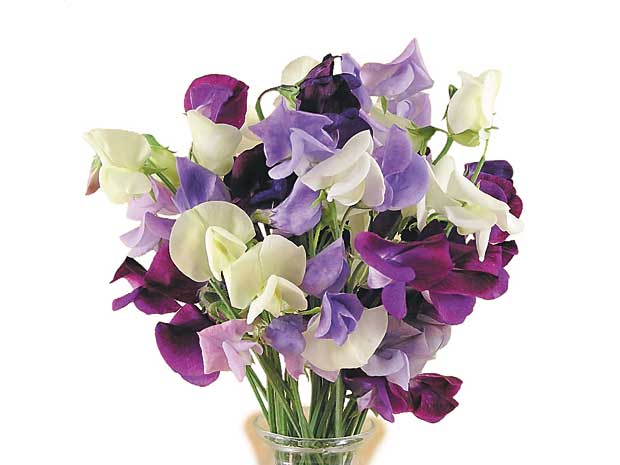 4. Sweet peas: Unlike it's name, sweet peas do not look anything like a pea. Instead it is a 5 petaled flower that comes in a few colours, each with its own symbolism.
a. Red: Love, courage and desire.
b. White: Innocence, calm and gratitude
c. Pink: Youth, happiness, joy and beauty
d. Purple: Admiration, respect and pride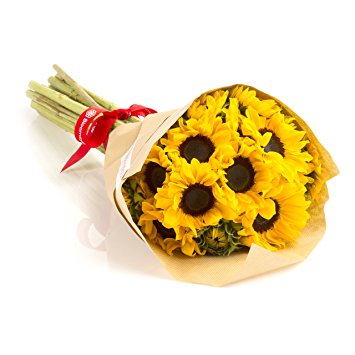 5. Sunflowers: Big, bright and beautiful. Sunflowers symbolizes adoration, faithfulness, dedicated love, loyalty and a strong bond between 2 people. Sunflowers also have a special meaning in the chinese culture where they represent good luck and lasting happiness.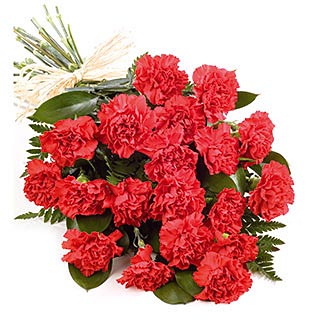 6. Carnations: As a flower, carnations represent love and fascination. Carnations come in a few colours, each having it's own significance.
a. Dark Red: Love and affection
b. Light Red: Affection
c. Pink: Unforgettable love and/or gratitude
d. White: Pure love, purity and luck
e. Yellow: Disappointment and regret
f. Purple: Unpredictability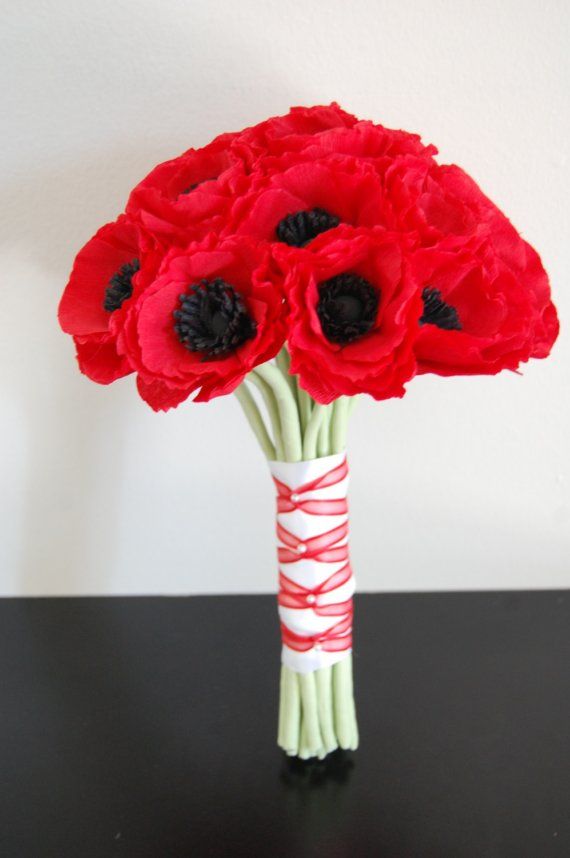 7. Poppy: A very symbolic flower that has various significance for the Easterners and Westerners. Poppies come in white, red, purple, pink and blue. The following meanings are from the East.
a. Red: According to Chinese and Japanese flower experts, red poppies represent deep and passionate love between 2 people.
b. White: Associated with funerals and memorials.
c. Purple, Pink and Blue: Imagination, luxury and success.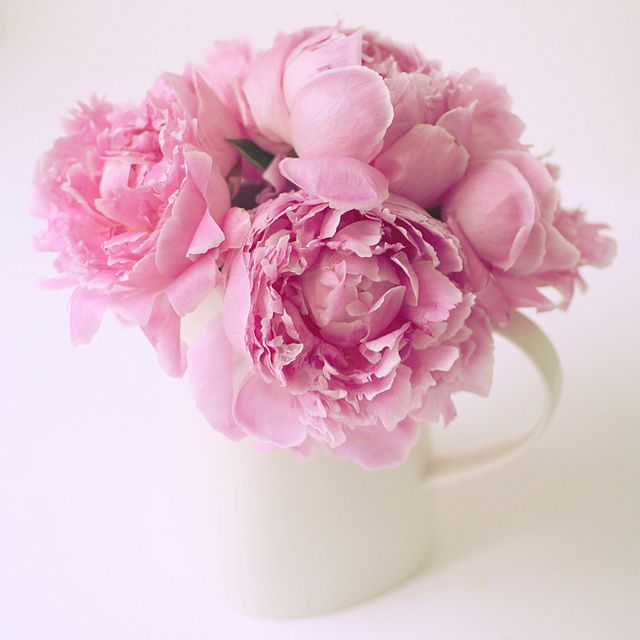 8. Peonies: It is said to translate to "most beautiful" in Chinese. Peonies are also regarded as symbols of happy marriage and good fortune.
a. Pink: Romance
b. Red: Respect, honour, wealth and prosperity (especially in Japan and China)
c. White or very pale pink: Regret for embarrassing someone else or yourself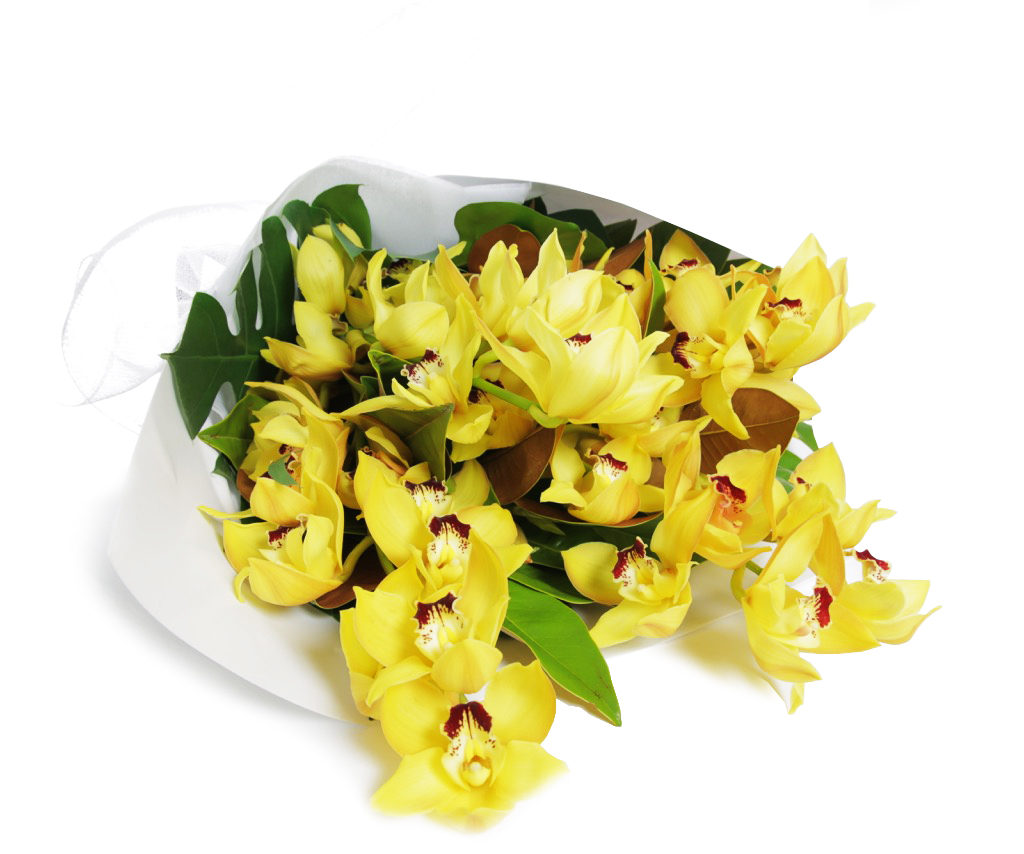 9. Cymbidium Orchid: Orchids in general represent love, luxury, beauty and strength. The cymbidium orchids are said to be one of the more popular species of orchids because of its beautiful flowers.
a. Pink: Pure affection, grace, innocence and joy
b. Red: Passion, desire and strength
c. Yellow: Friendship and new beginnings
d. Blue: Rarity (as it is a rare colour for this flower)
e. Purple: Royalty and admiration
f. White: Innocence, purity, beauty & elegance
g. Orange: Enthusiasm
h. Green: Good health and Fortune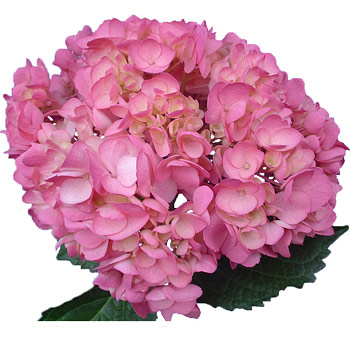 10. Hydrangea: Naturally formed pom-poms made of star-shaped flowers, these flowers have both negative and positive significance to them.
a. Pink: Heartfelt emotion
b. Purple: Desire to understand someone on a deeper level
c. Blue: Apology
d. White: Boasting or bragging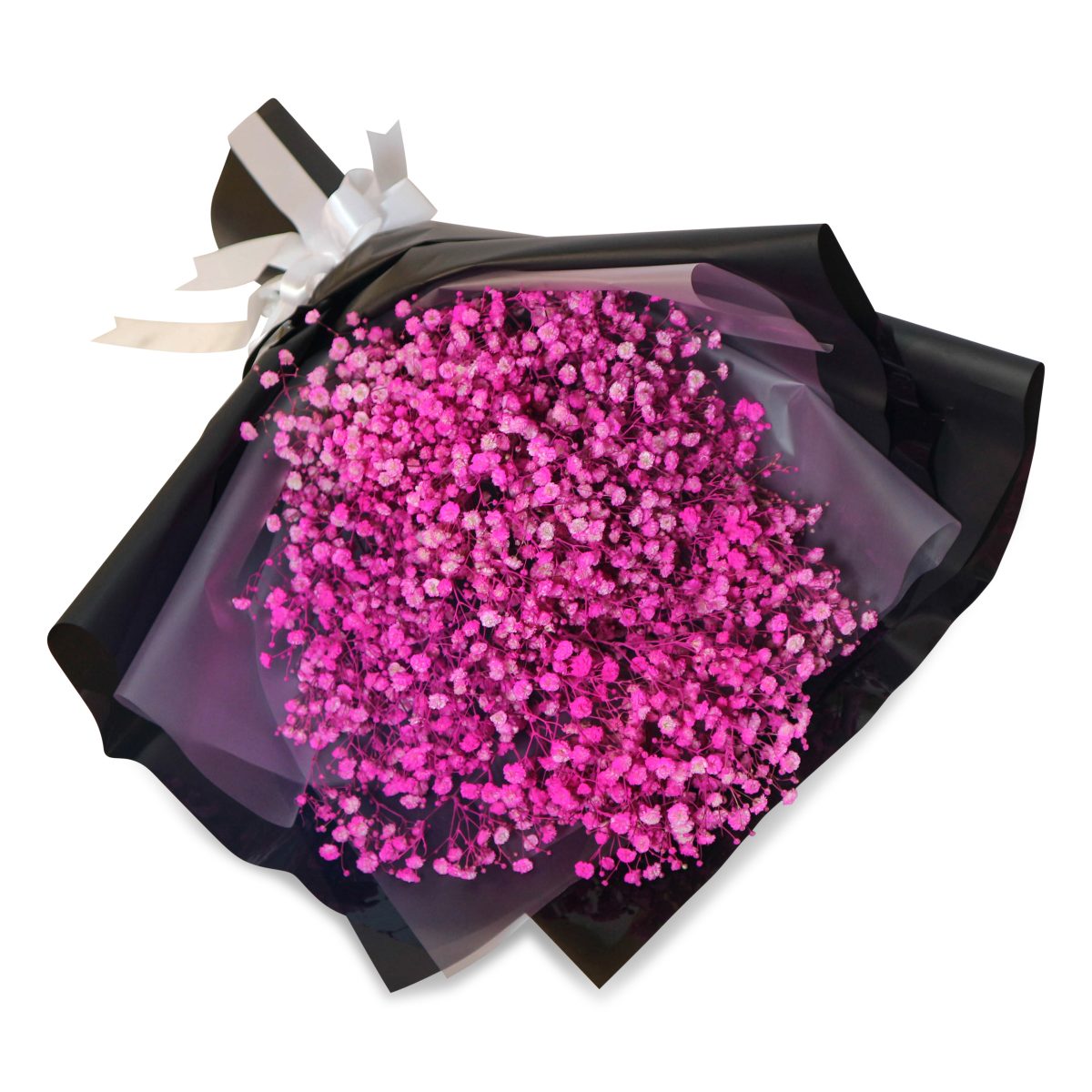 11. Baby's Breath: Delicate cluster flowers that represent everlasting love, pureness and innocence.
a. Pink: Sensitivity, love and affection to a crush
b. White: Purity and Innocence
c. Purple: Elegance and Pride
d. Yellow: Joy and light

By: Veronica Francis