5 Upcoming Wedding Trends to Watch Out For
2018-10-07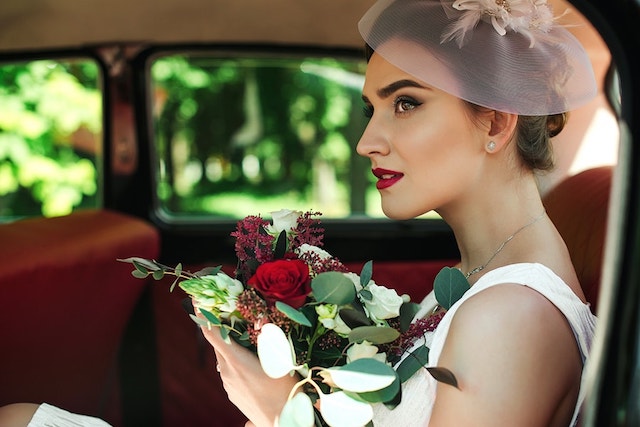 While timeless wedding traditions may never go out of style, it never hurts to dress your wedding up with the latest trends. From outdoor wedding venues to wedding ballrooms in Singapore, bridal capes to floral chandeliers, here are five upcoming wedding trends to look out for!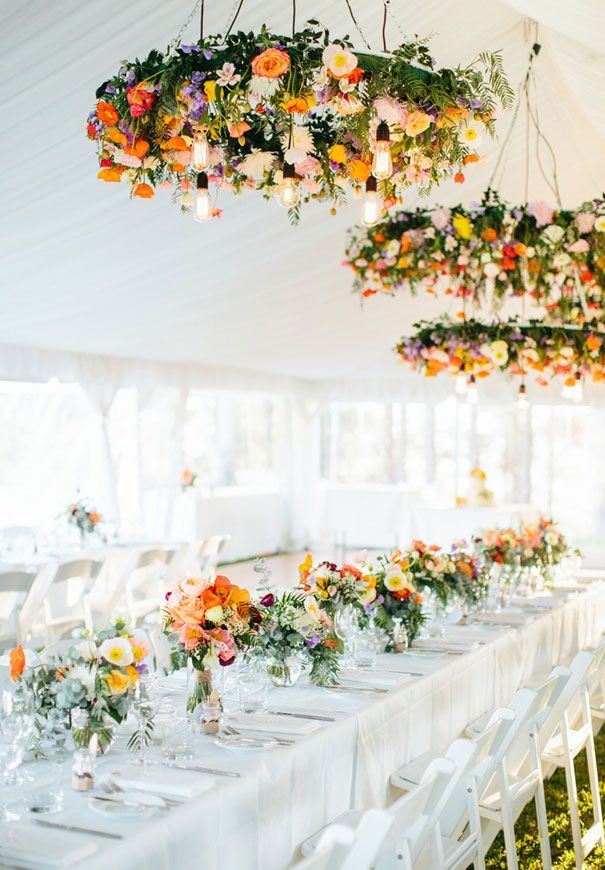 Source: Pinterest
Bridal Capes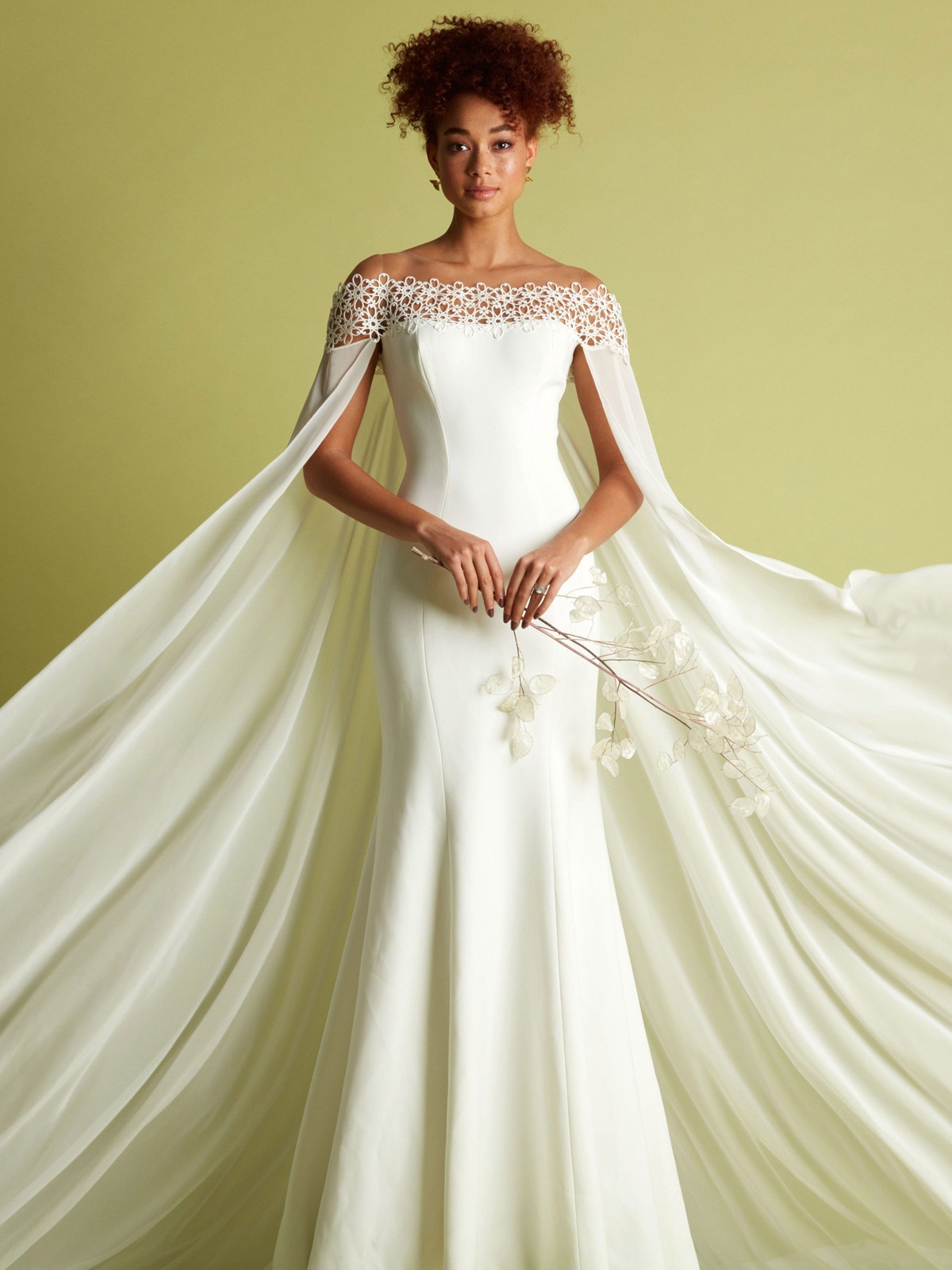 Source: weddingbells
Before capes were introduced to the wedding world, veils were all the rage. While the tradition of donning a veil may never grow old, bridal capes offer modern brides a chic and dramatic alternative. Similar to veils, bridal capes are available in varying lengths and designs to complement and add the finishing touches to your overall look. However, unlike veils—which are mostly sheer—capes range from sheer to opaque and are either stitched to the gown or are detachable. Depending on your cape's design, you may even be able to skip out on the jewellery!
Floral Chandeliers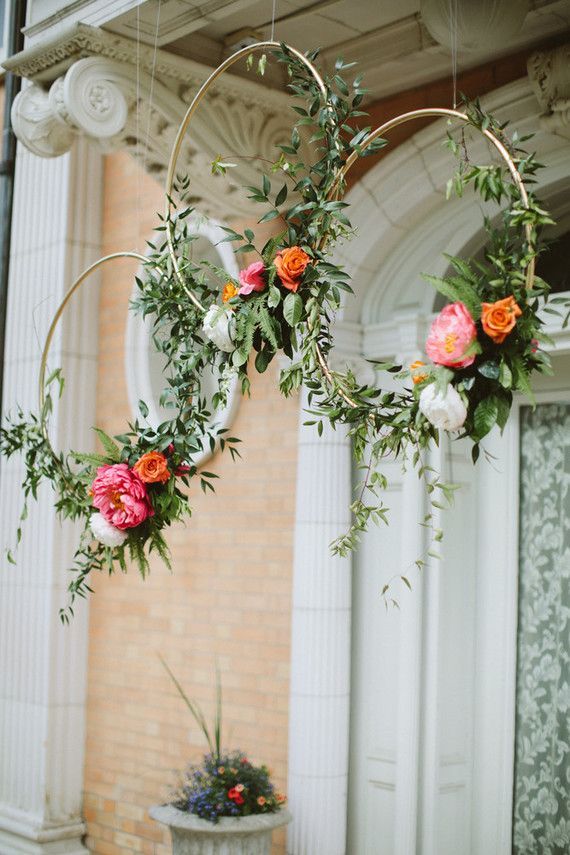 Source: Pinterest
Instead of the usual floral set-ups or flower walls, opt to decorate your wedding venue with floral chandeliers. These suspended flowers will introduce an air of elegance, romance, and a "wow" factor to your wedding reception venue. Floral chandeliers also make for great pictures, as long as it complements your overall wedding theme or aesthetic. For a garden-like feel, opt for pink hyacinths while roses work perfectly for black-tie weddings.
Wedding Experiences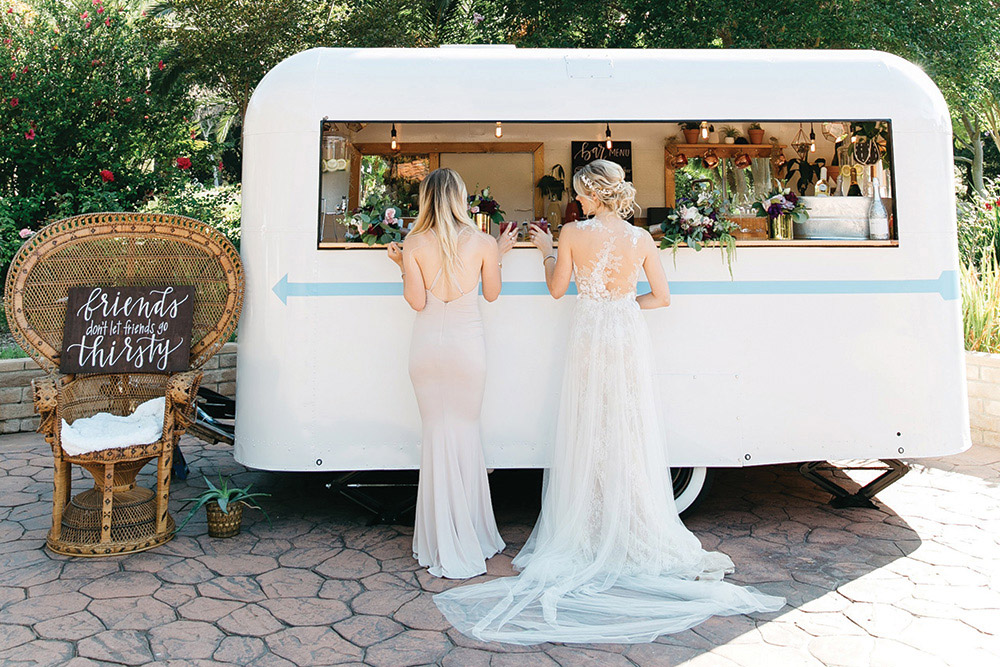 Source: Bridal Guide
In making the day an unforgettable one for everyone, weddings today come with a variety unique experiences. Differing greatly from the traditional days where guests would usually attend the ceremony followed by a sit-down wedding banquet and a party. These experiences can include anything that is unique to the wedding scene but is part and parcel of everyday life. For instance, a bouncy castle, food truck or an ice cream bar. Experiences like this will make an impact on your guests and give them one more thing about your wedding to remember. It also helps you include fun elements to your wedding.
The First Look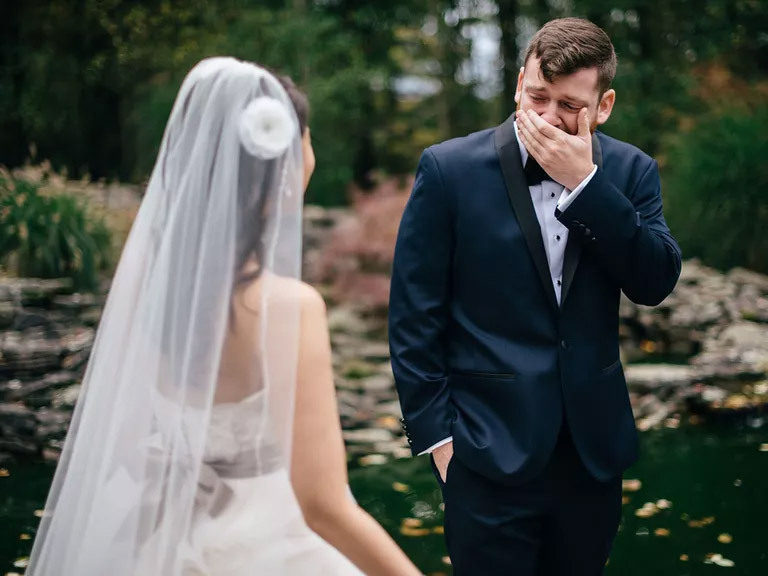 Source: The Knot
While the tradition of not seeing the bride till the wedding day may not be popular locally, arranging for a first look may just be the next "must-have" wedding shot. A first look is essentially when the photographer or videographer capture the groom's reaction when he first lays his eyes on his bride. If you're planning to have your own first-look moment, ensure that your groom is not aware of your actual day wedding gown. This way, you can capture a truly candid reaction.
Downsized Bridal Parties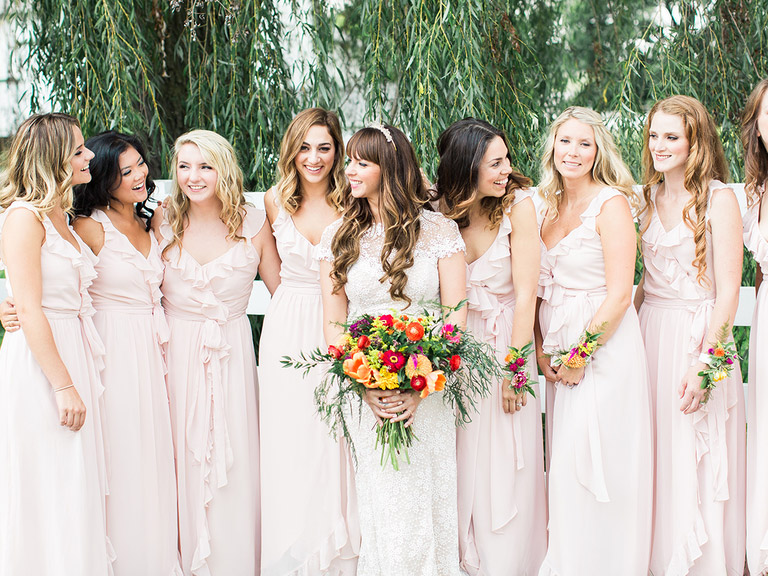 Source: The Knot
One of the many highlights of a wedding is the bridal party. A bridal party is made up of family or friends that you choose. These individuals will also be the ones that will be intimately involved in your wedding preparation process as well. However, there has been an increase in the number of couples who are opting to downsize their bridal party or forego it entirely. So don't be afraid to keep the bridal party close, especially when there is a strict budget to adhere to.
Request a quote from over 450 wedding vendors

Get A Free Quote Now