5 Wedding Trends in 2020 Every Bride Should Know About
2020-02-14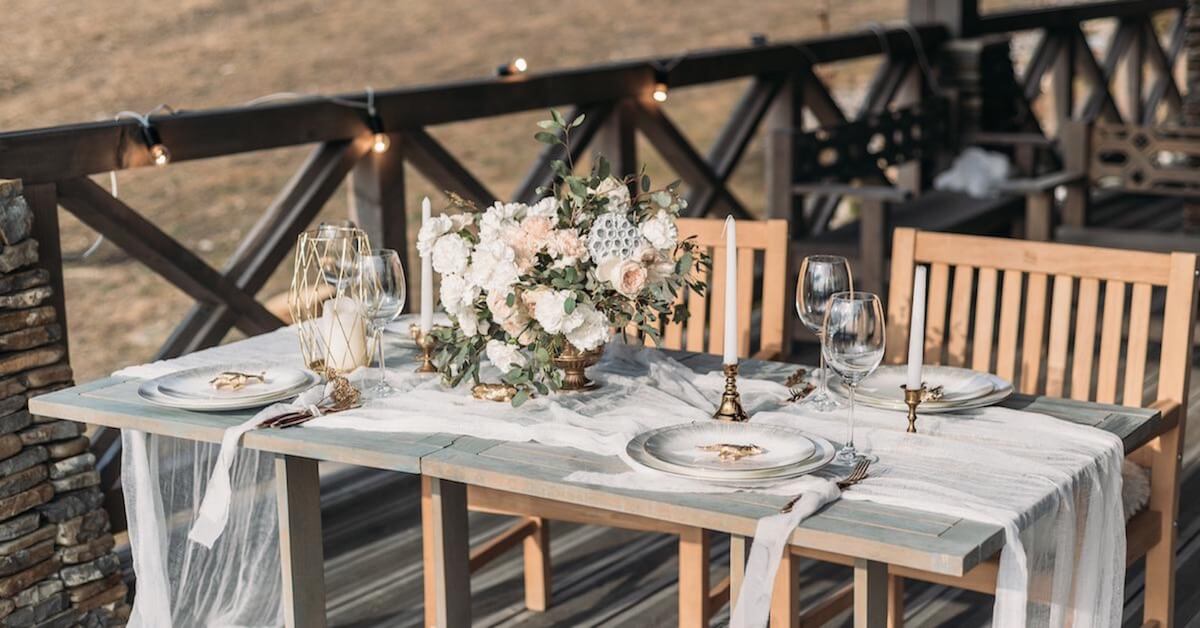 With the new year comes new trends, and this year, we see the introduction of a variety of different wedding venue options, sustainable weddings, and increasingly personalised weddings.
From gown fashion to wedding decor, here are 5 wedding trends that are coming your way this 2020:
1. Going green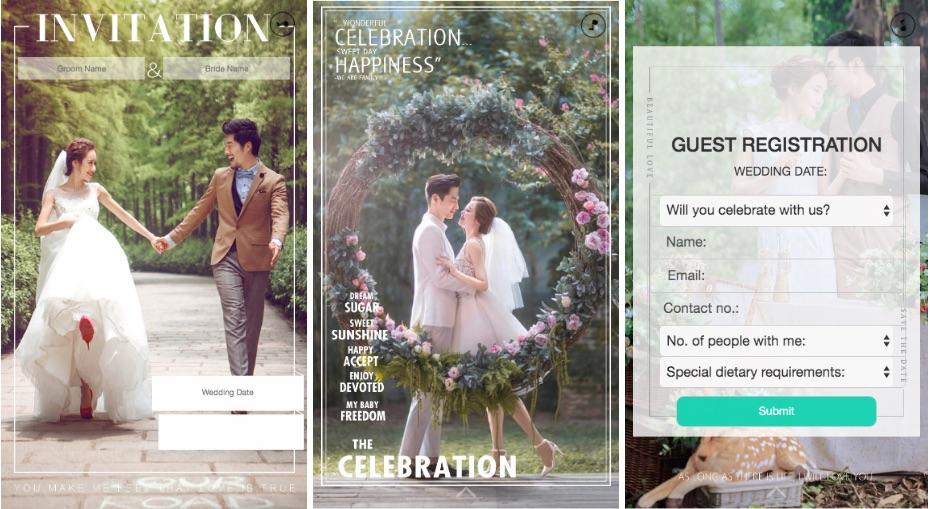 Some examples of online wedding invite templates available on Blissful Brides here
Generally, weddings are not known to be the most eco-friendly of events. As soon-to-be-married couples become increasingly aware of and conscientious in reducing their carbon footprint, sustainable weddings are gaining traction.
Thankfully, many green options don't require a big budget – there are many ways your wedding can become more environmentally-friendly, from switching to recyclable wedding stationery to sourcing for wedding caterers that use organic and local produce.
Sustainable wedding choices can extend into your aesthetic decisions as well – an increasing number of couples are sourcing for local seasonal blooms and wildflowers to use in their floral arrangments and bouquets!
2. Smaller weddings
Bigger isn't necessarily better. More millennials are being budget-conscious and a part of the trend in 2020 is keeping the affair small and intimate. This allows you to spend more on various wedding elements to make the entire experience even more memorable for you and your close friends and family, rather than spreading the budget thin to accommodate a big crowd. Don't worry if you're not that fond of large wedding ballrooms, you're not alone to seek out small wedding venues!
3. "Non-Bridal" Gowns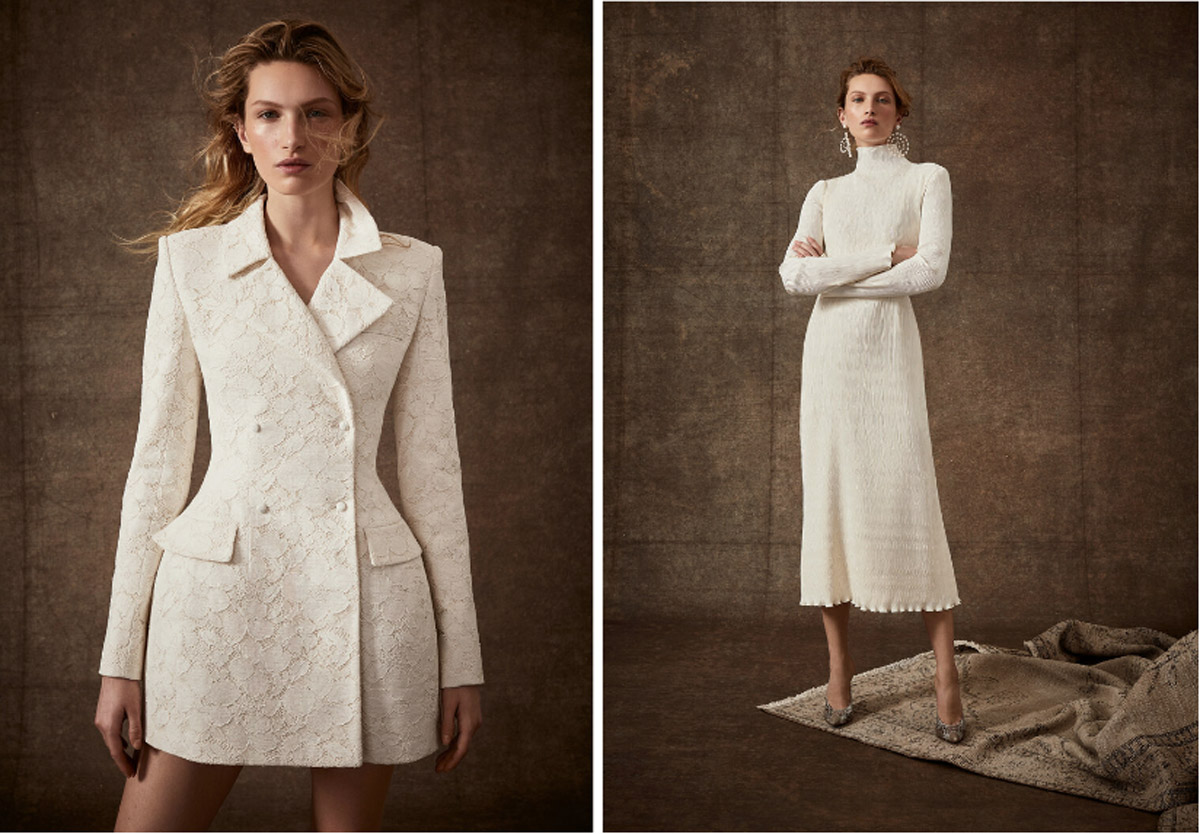 Source: Danielle Frankel
Shifting away from the elaborate stylings of traditional bridal looks, an increasing number of modern brides want nothing more than to look and feel like herself. Brides-to-be that are looking for gowns that are "not too bridal" need not fret – as the new decade begins, the bridal industry is seeing a rising generation of wedding gown designers who specialise in unconventional wedding gowns that are just as beautiful, functional, and able to speak volumes of your personality.
4. Statement Veils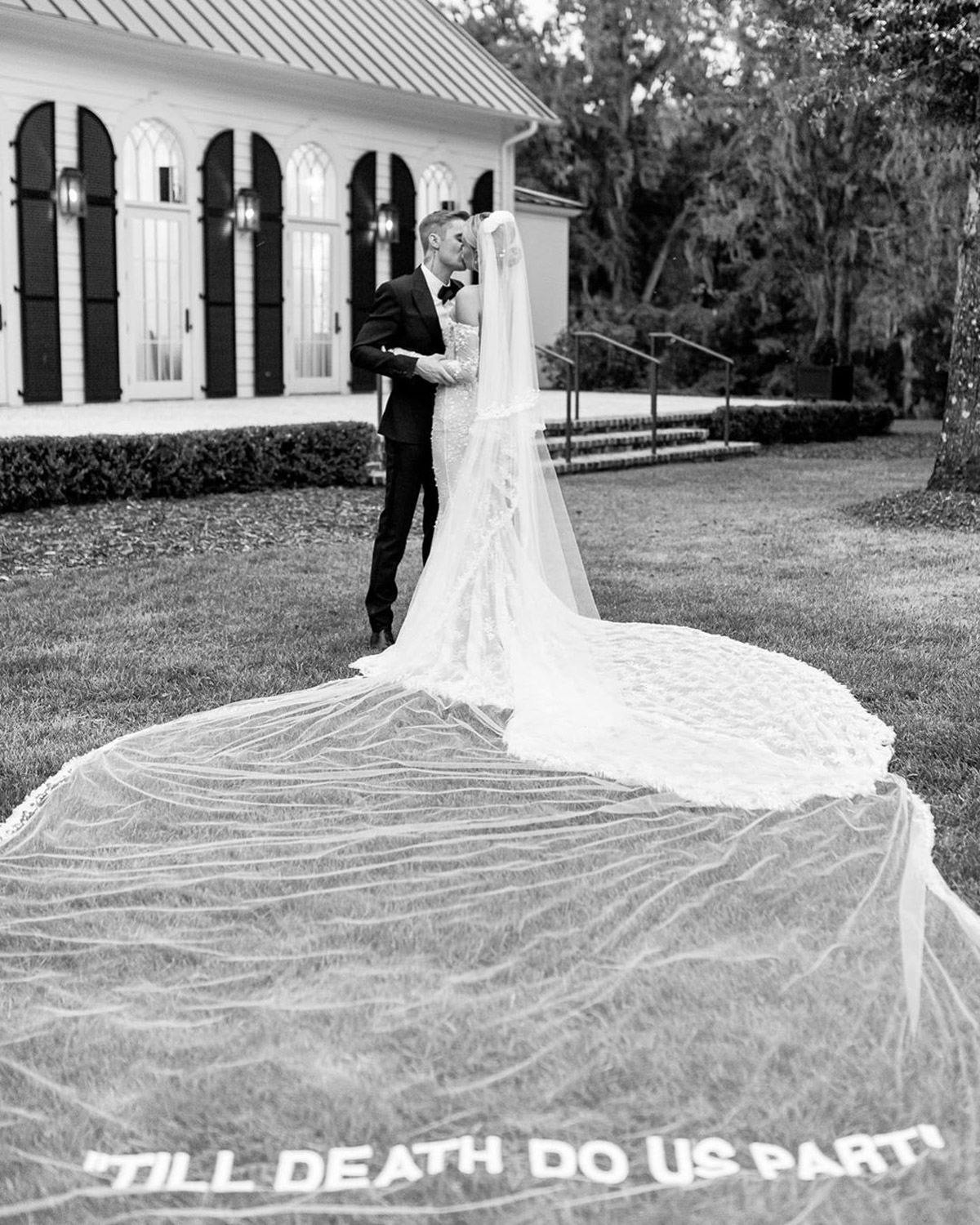 Source: @haileybieber
Couples have been finding all sorts of resourceful ways to add their own twists to wedding traditions for years. However, 2020 sees the advent of a truly unique spin on a traditional piece of bridal wear – statement veils. From personalised design and messages to monograms and dates, a personalised veil retains its traditional beauty while expressing a bride's individual character, and also doubles as an heirloom piece or keepsake.
5. Unique entertainment ideas
Your choice of entertainment helps to keep guests' energy up and moods high in celebration of your wedding. Aside from the standard karaoke session and photo booths, there are plenty of options available today that are becoming more creative to offer a memorable, lasting impression.
Set up a booth that provides DIY craft creations, such as terrarium and potpourri, where guests can personalise their own and bring home a special memento. For the little ones, there can be mini arcade-like games to score sweet prizes. From unconventional favour bars to live stations whipping up local street food, the possibilities are really endless in 2020.
Note: For more wedding trends this year, make sure to read the latest issue of our E-magazine here!